From Confetti To Currency, Here's How Fans Across The Globe Are Celebrating 'Pathaan'
The response to SRK's comeback film is as drama-packed as its plot. Fans across the globe are going wild in the theatres and thoroughly enjoying their favourite star's second innings. From making it to the movie halls in harsh weather conditions to showering money at screenings, here's how SRKians are celebrating Pathaan:
With Love, From Belgium
Fans dancing on Jhoome Jo Pathaan at restaurants / bar in Belgium ! #Pathaan is LOVED ! ❤️@iamsrk @yrf pic.twitter.com/1uk2Zt5QNH

— SRKUniverse_Belgium (@SRKUniv_Belgium) January 28, 2023
SRK's European fans can't stop celebrating the success of the first Hindi film to be released in the country. They are equally obsessed with the film's music. From restaurants to clubs, King Khan's hit numbers are ruling the charts everywhere in the Kingdom of Belgium. 
From Paris To Mumbai, Theatres Turned Into Discos
This Is Gonna Be Mine Best Theatrical Experience 🫰For A Long Long Time Now – Nothing Can Match This Euphoria Craze.

We SRKIANS Were Accused Of Not Going To The Theatres And Then We Replied In Style Turning The Theatres Into Stadiums And Dance Bars Across The Country.#Pathaan pic.twitter.com/Jtuf7m4FCW

— Hemant Srkian 🫡 (@HemantGuptaaaaa) January 28, 2023
Several videos of fans dancing to Jhoome Jo Pathaan during the film's screening have gone viral. Not just us desis, but even fans from Germany and Paris can be seen turning Pathaan's screenings into full-fledged dance parties. 
Paisa Hi Paisa At The Screening
.@GemsOfBollywood dekh takle, the man who is blowing money watching #Pathaan is Abhishek Pandey, a hindu ❤️

pic.twitter.com/BjlAhKeYr7

— Dr Nimo Yadav (@niiravmodi) January 29, 2023
In a viral video, Jaipur-based Abhishek Pandey, was seen showering bundles of notes at the movie screening. He was trolled by several social media users for this OTT reaction. According to media reports, he wasn't too pleased with Deepika Padukone's saffron bikini in Besharam Rang prior to Pathaan's release. Clearly, SRK's magic has changed his mind!
Enjoying Pathaan's 'Mehmaan Nawazi' Outside Mannat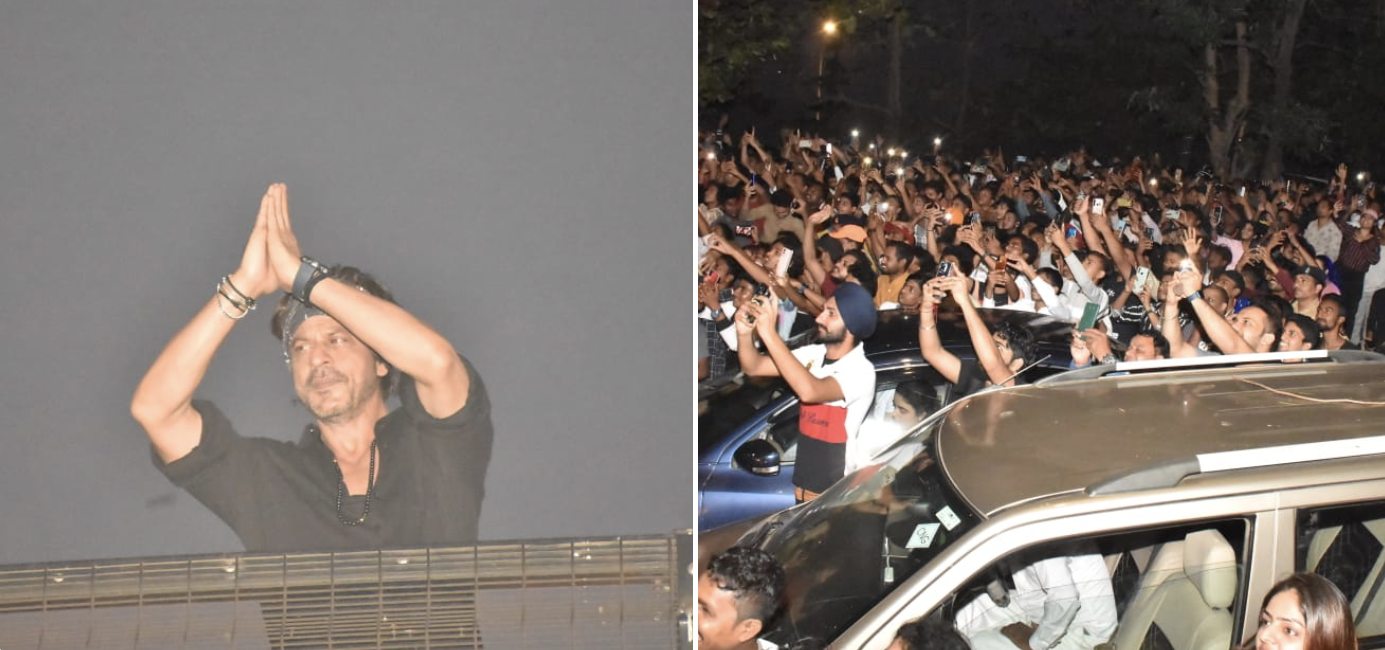 After Pathaan's phenomenal success, fans gathered in huge numbers outside SRK's Mumbai residence Mannat to catch a glimpse of the superstar. Shah Rukh Khan blew kisses and greeted fans and the crowd went wild!
Fans In The USA Braved Snow & Storm To Watch Pathaan
#Snow Storm Didn't Stop Me From Experiencing #Pathaan Storm – That Too 2 Times In Day! Took 2 Hours To Get Back Home (Instead of 40 Mins) But It Was Worth It! All Hail The King @IAMSRK pic.twitter.com/SBZbNjXk11

— FARHAN (@lamFarhan) January 26, 2023
Pathaan opened to packed theatres even in the US, where SRK mania seems to be at its peak RN. Fans made it to the theatres despite the snow and shared videos on social media.
Meanwhile, SRK fans in Philadelphia were strictly warned against using confetti in the theatre. Yup! Clearly, they saw the frenzy coming!
An 'Utterly Butterly Delicious' Ode To Pathaan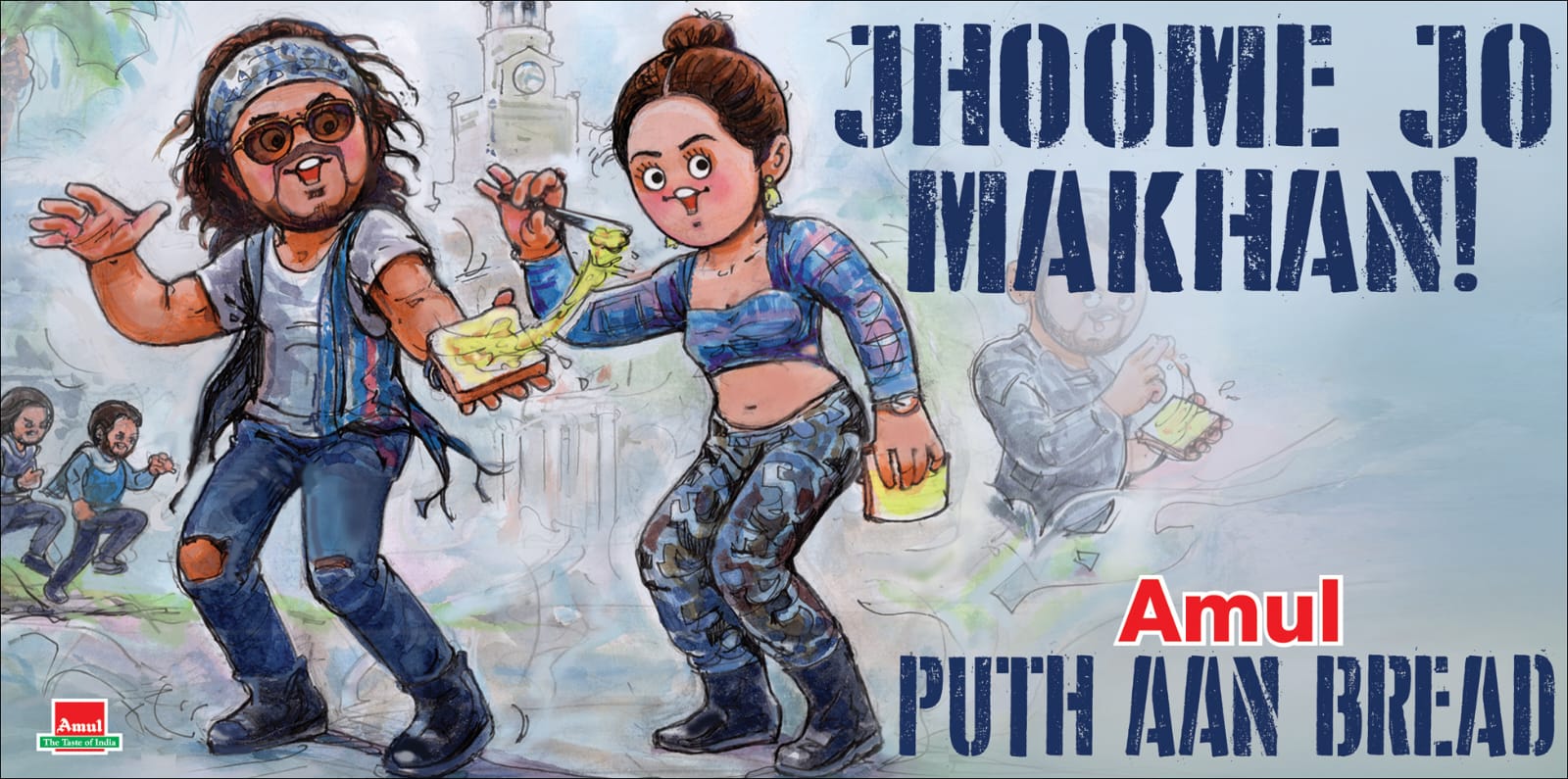 Dairy brand Amul also jumped on the Pathaan-celebration bandwagon and shared a doodle dedicated to the film on social media. Comments and likes started pouring in and the post went viral in no time.
Pathaan Merchandise For The Win
Sir I Got This Wonderful Kit Including T Shirt, Wristband, & a keychain for the #PathaanFirstDayFirstShow in Pune.
I am Extremely Happy & Excited To Join @teamsrkpune On 25th Jan.#AskSRK @iamsrk@yrf @iamsrk @deepikapadukone @TheJohnAbraham #Pathaan #AskSRK pic.twitter.com/DE0bPU2t4x

— Sairaj D Shinde (@ClassySai) January 24, 2023
Fans across the globe entered cinema halls wearing Pathaan-printed tees and wristbands. In this celebratory phase, the Pathaan-inspired merchandise is selling like hotcake! 
Clearly, the whole world is under SRK's magic spell RN and can't get enough of the superstar. Here's hoping to witness this party mood again in June after the release of Shah Rukh Khan's next, titled Jawan. Can't wait!
Featured Image: Twitter
© 2022 THE GOOD GLAMM GROUP