Say Hello To Glowing Skin! 3 DIY Recipes Using Papaya
Out of all the fruits, papaya has got to be one of the most famously disliked. While its sweet taste might favour a few, its somewhat pungent smell is unpleasant to many. Have you ever wondered why does papaya taste so sweet but smell pungent? The answer is papain. Papaya is chock-full of the papain enzyme, which has tremendous benefits for the body, as well as the skin. And while we will definitely suggest you include papaya in your diet more often to get your vitamin C, today we will discuss some DIY ideas to get the most of this succulent fruit.
Time To Put Your DIY Hats On!
It's looking like another lockdown session might be in play, and it's time to roll your DIY skincare hats out of the closet. Today, we will look at easy and effective skincare DIYs using papaya. Its vitamin C rich properties make it the perfect candidate for glowing skin solutions. Here are some of our favourites:
The Anti-Tan Fix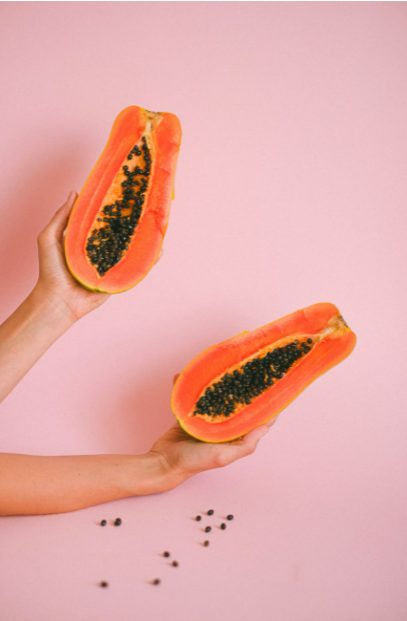 You will need:
Half a mashed papaya
Quarter cup curd
A pinch of turmeric
1 teaspoon rosewater
Mix the ingredients into a smooth paste and apply it to tanned skin. Keep it on for 15 minutes and wash it with cold or lukewarm water. While the papain enzymes in papaya can help eliminate the layer of tanned, dead skin cells, rosewater and curd can help soothe the skin.
Dry Skin Diligent
You will need:
1 cup mashed papaya
2 tablespoons honey
Mix the ingredients to form a smooth paste and apply it to clean skin. Honey is a great natural moisturizer and can help nurse dry skin back to health in no time. Keep the face mask on for 20 minutes before washing it off. And voila! You have the perfect skincare DIY for bright, glowing skin for dry skin too!
Oily Skin Warrier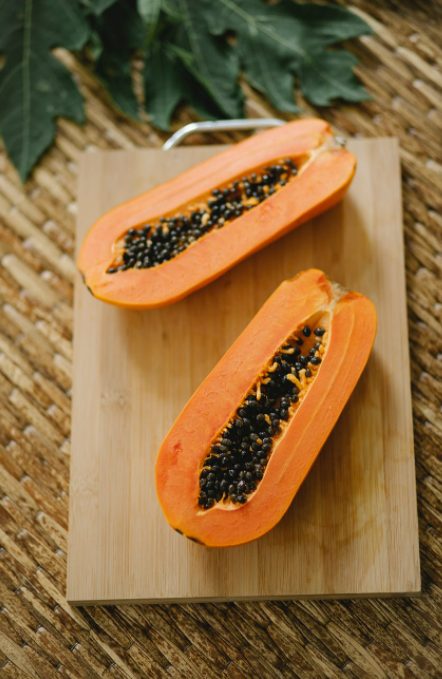 You will need:
1/2 cup mashed papaya
2 tablespoons fuller's earth
1 tablespoons rose water
Mix the ingredients and form into a smooth paste. Apply it all over your skin and keep it on for 10 minutes. Fuller's earth will absorb all the excess oil on the skin's surface while papaya helps in revealing the skin's natural glow. Rosewater keeps the skin hydrated and refreshed.
Which of these papaya DIYs for glowing skin are you going to try?
Featured Image: Pexels
© 2023 THE GOOD GLAMM GROUP