Kundali Bhagya actress Shraddha Arya is an internet sensation with over 5.6 million followers on Instagram. Her glamm pics and fun dance videos keep trending and fans love to see her hilarious side on social media. But like most celebs, Shraddha too hasn't been able to escape the wrath of the trolls and her share of unwarranted Insta-hate.
Shraddha recently posted a video of her dancing with Kundali Bhagya co-star Ruhi Chaturvedi. In no time, her comment section was filled with trolls bashing the actress for her weight gain. From calling her "hathi" to saying "fat people need to burn", the trolls viciously attacked Shraddha. One user even went to the extent of asking Shraddha if she was pregnant.
However, instead of letting the trolls get away with their nasty remarks, Shraddha replied through a hilarious video. Last night, she posted a reel where we can see the actress scroll through her comments and ask, "So, this is love?" She also made a funny spitting gesture after reading the comments. Here, take a look:
No Holding Back
This is not the first time Shraddha has been subjected to body-shamming. Sometime back, the actress shared several pictures of her in a bikini and received hate for not having the "perfect figure". The actress didn't hold back and gave a befitting reply back then as well.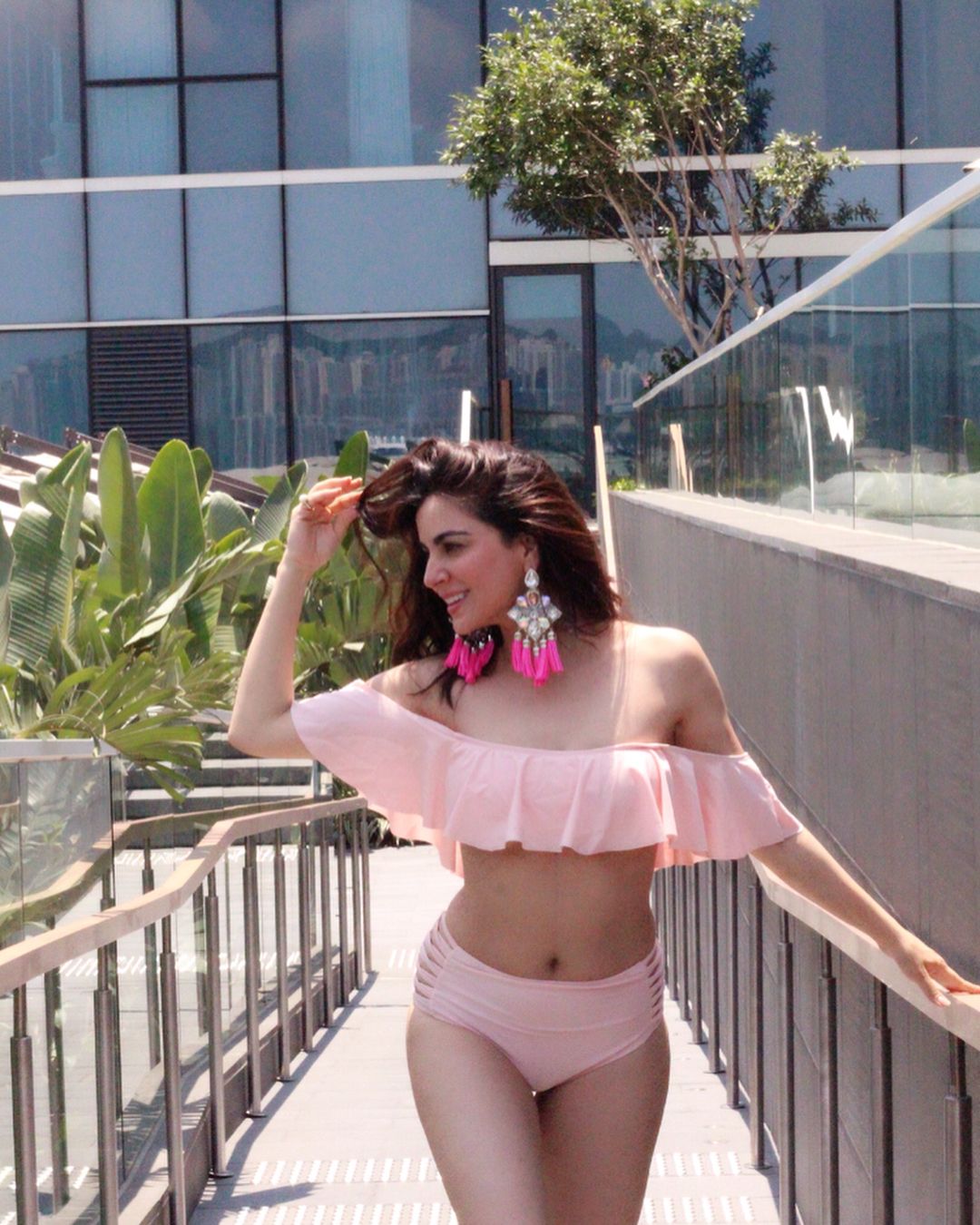 "I have been getting so many comments for the pictures. As the photos turned out good, I put them up on social media. Also, I wanted to show people that I don't have the supermodel kind of perfect body. I don't have abs or muscles as I am not into hardcore gymming. I have a well maintained, natural body shape without too much work out. I even have a slight bulge on my waist and I am okay with it. I am fine with my imperfections and wanted to show people that you should be happy and proud of the body you have – be it too skinny, an hourglass figure or out of shape. So I don't mind the trolls, they can say whatever they want," Shraddha wrote.
Kudos to Shraddha for speaking her mind. Here's hoping that the trolls can learn a lesson or two in kindness. It doesn't cost a penny!
Featured Image: Instagram