Did you know that your skin heals best at night? That's right, getting beauty sleep is important, especially for your skin. So make the most of this recovery time by boosting your skin's ability to heal and rejuvenate itself with the help of night treatment creams. Moisturisers, that are meant for nighttime skincare, are formulated differently than your AM skincare moisturisers.
The PM moisturisers are more about deep hydration and loads of nourishment rather than being lightweight or mattifying. Your skin will soak in these intensive night care formulas because that's exactly what it needs to stay hydrated. Night creams aren't only about moisturising, they also offer other things – from skincare actives to ayurvedic ingredients – all while being utterly therapeutic. If you want in on these amazing night treatment products that we speak of, check out this list of our favourites.
5 Night Care Moisturisers That Enhance The Beauty Sleep For Your Skin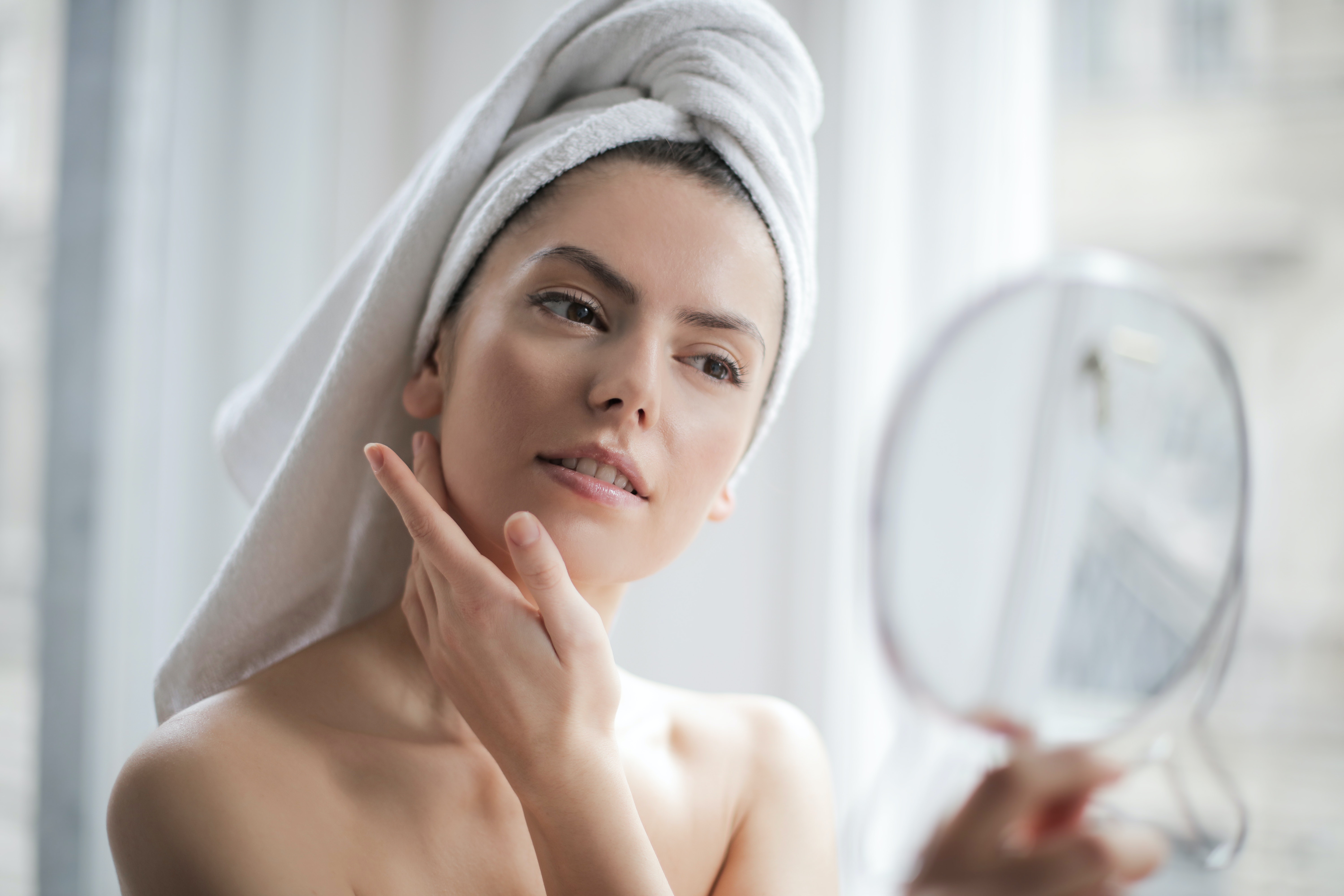 Glow Gel
Vitamin C is the best glow-boosting active ingredient that your skin will thrive with. This vitamin C night gel will help reverse all the sun damage you encountered throughout the day. It not only deeply hydrates the skin but also fades dark spots and smoothes rough patches. The gel improves overall skin texture by giving you an evened-out skin tone and reducing fine lines and wrinkles. It doesn't end here – the grapefruit in this formula provides antioxidant protection from free radicals while the aloe vera and hyaluronic acid soothe breakouts and heal acne scars. It is the perfect night treatment gel for oily, acne-prone, and combination skin types.
Skin Therapy
Want a deeply nourishing night cream to bring back your lost radiance? Try the Pure Radiance night cream. It has a rich formula loaded with natural ingredients like licorice extract, green tea, shea butter, jojoba oil, olive oil, argan oil, manjistha root, amla, cucumber, lemon and geranium essential oil, xanthan gum, and aloe vera to offer essential nutrients to your skin while also deeply moisturising your skin. Since the formula is so rich in natural ingredients, the cream smells amazing and feels incredibly therapeutic when you massage it on your skin.
Retinol Rave
Retinol is one of the best actives to treat your skin at night. It literally leaves no stone unturned when it comes to banishing your skin concerns. This anti ageing retinol night cream is also infused with vitamin E and hyaluronic acid making it a great non-irritating formula that will suit all skin types. This cream has a gel-like consistency and instantly plumps your skin up – making it feel soft. This cream will get rid of issues like fine lines, wrinkles, dark circles, dark spots, acne scars, uneven skin tone, and dry patches, while also preventing breakouts.
Acne Obsessed
Be it dry, oily, or combination skin, if you're experiencing breakouts – opt for this night gel immediately. It is quite soothing on breakouts – all the discomfort you face in dealing with the acne will disappear. This night gel contains acne-fighting hero ingredients like neem, tea tree, and basil to purify your skin and clear any pimples from your skin. It hydrates the skin barrier and shields it from damage. The gel also has the ability to heal acne scars and make your skin appear youthful and healthy.
Bed Of Roses
Does your skin feel dehydrated, tight, and lacklustre? Well then, give this Bulgarian rose otto enriched night cream a try. It is a sumptuous night treatment cream that will calm your skin and intensely hydrate it so that it is soft and supple. The cream helps improve skin elasticity and also reveals your natural radiance. It contains other amazing ingredients like pomegranate, rose water, shea butter, aloe vera, and rosehip oil as well. All these ingredients, when combined, offer anti-ageing benefits and also prevent breakouts.
Take your pick from these intensive night treatment creams and gels to find the best way to accelerate the skin rejuvenation process as you sleep.
Featured Image: Pexels