Yes, taking your girl for long drives and surprising her with cutesy presents is all good. But giving her a sweet nickname is something that'll make her feel even more special. It'll be a name only you are allowed to address her with and it's something that'll further bond you both.  
Now, if you're looking for the perfect nickname for your girlfriend then we've curated a list of the best nicknames for girlfriend. Go ahead and check it out!
Cute Nicknames For Girlfriend 
Do you want to know the problem with cute nicknames for girlfriends? Nearly all of them are taken! But not to worry as we have a list of nicknames for girlfriends… some unique, some classic! 
Honey
Babe
Love
Beautiful
Gorgeous
Sweetie
Cutie Pie
Light of my Life
My better Half
Boo
Darling
Angel
Sweet Pea
Lovey
Toots
Dollface
Main Squeeze
Snookums
My Queen
One Who Is Always Right
Sweet Butt
Cuddle Muffin
Sweetheart
 Pancake
Looker 
Chica 
Boobala 
Smoosh
Twinkletoes
 Dimples
Chipmonk
Sirena
Tick Tock
Banana Split
Shmoopy
Quack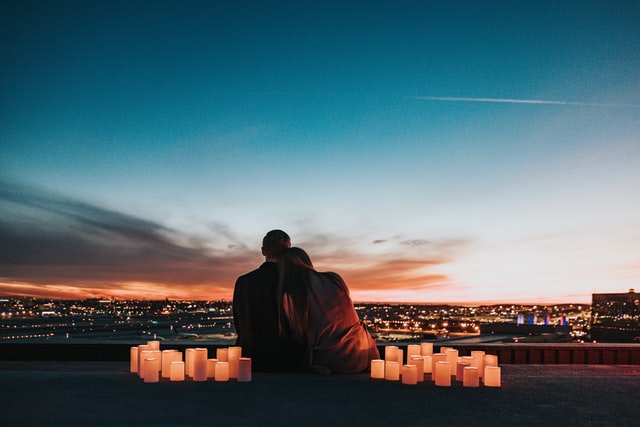 Unique Nicknames For Girlfriend
Looking for unique nicknames for girlfriend? We've got you covered!
Bright Eyes
Bombshell
Knockout
Fairy Love
Flower
Pretty Lady
Sparky
Butterfly
Vixen
Apple
Waffle
Speedy
Tiny
Teacup
Doughnut
Shortie
Boss
Perfection
Dimples
Genius
Smiley
Sprinkles
Peanut
Chief
Superwoman
Wonder Woman
Lucky Charm
Bam-Bam
Princess
Ginger Spice
Good-Looking
Also Read: Best Friend Nicknames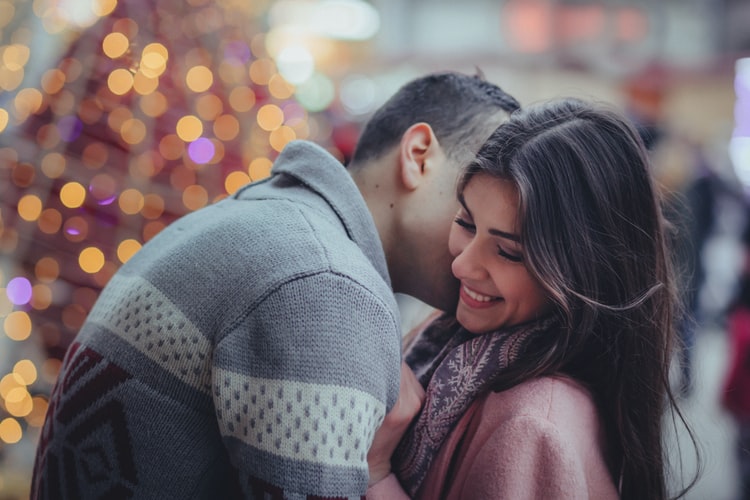 Romantic Nicknames For Girlfriend
Finding a romantic nickname can be quite a task which is why we're here to help you find the perfect romantic nickname for girlfriend that will melt her heart! 
Lil Dove
Little Dove
Daisy
Tulip
Rose
Angel Eyes
Wifey
Precious
Treasure
Sunshine
Sunny
Beautiful
Gorgeous
Butterfly
Cinderella
Amore
Dove
Bella
Angel
Angel Face
Angel of Mine
Cherubie
D-Vine
Poppy Seed
Heaven-Sent
Angelita
Angel Wing
Angel Baby
Chica
Gorgeous
Gumdrop
Jewl
Jewel
One & Only
Bright Eyes
Blue Eyes
Brown Eyes
Green Eyes
Light of My Soul
Lovebird
My Fair Lady
Sparkly Eyes
Sun Beams
Moon Beams
Little Flower
Frostie
Dreamy
Little Heart
Sunflower
Sunny
Star Shine
Cloudy Eyes
Milady
My Lady
Emerald
Gorgeous Girl
Rosebud
Cookie
Sugar Mama
Snuggles
Catfish
Nilly
Also Read: Cute Girl Nicknames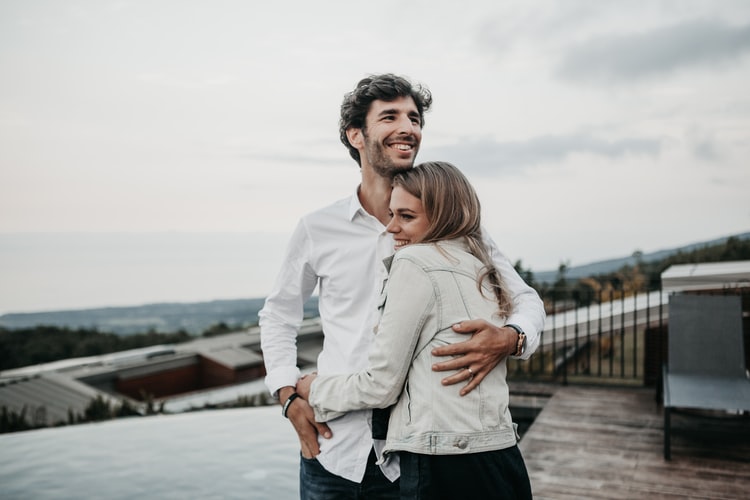 Funny Nicknames For Girlfriend 
NGL, I've always wanted to have a relationship like Raj and Anjali from Kuch Kuch Hota Hai. Well, I haven't been so lucky but if you're fortunate to have a playful relationship with your GF, then we've got the best thing for you. Check out our list of funny nicknames for girlfriend that your partner will love to bits! 
Tangerine
Kiwi
Cuckoo
Birdie
Little Otter
Lil´ Mouse
Buzzy Bee
Ladybug
Munchie
Rum-Rum
Picklehead
Little Peanut
Bambi
Cherry Blossom
Passion Fruit
Snappy
Pinky
Num Nums
Luv
Luv Puppies
Little Mama
Kissy Face
Fluffernutter
Duckling
Bee's Knees
Beanie
Lovebird
Baby Boo
Cute Eyes
Panda
Muffin
Gingersnap
Friend for Life
Tinkerbell
Also Read: Lovers Names
Sweet Nicknames For Girlfriend 
Keeping a sweet nickname for girlfriend is a sure-shot way to win her heart! To take it up a notch, you can also change her name on your phone to one of these nicknames.
Pooh
Pooh Bear
Giggles
Bubbies
Cuddly-Wuddly
Cutie
Cutie Head
Cutie Pie
Little Hummingbird
Cutie Patootie
Chipmunk
Bunbuns
Cuddles
Cuddle Bug
Cuddle Bunny
Cheese Ball
Doll Face
Princess
Princess Peach
Lover Girl
Love Bug
My Queen
Queenie
Kitty
Miss Kitty
Kitty Cat
Boo
Boo Bear
Meow
Little Monkey
Tea Cup
Cute Mama
Teddy Bear
Fluffy
Dimples
Baby Cakes
Baby Boo
Darling
Freckles
Cute Face
Giggly
Snuggle Bug
My All
Button
Babe
Baby
Baby Doll
Baby Girl
Babelicious
Smiley Face
Bubble Gum
Double Bubble
Bite-Size
Fun-Size
Pocket-Size
Bunny Ears
Fine Wine
Sugar Lips
Chipmunk
Skippy
Smarty Pants
Smiles
Snuggly Bear
Snugglebear
Nibbles
Pickle
Baby Carrot
Sweet Pea
Berry
Berry Boo
Bonny Lass
Poodle
Snuggle bear
Hershey Kiss
Honey Love
Also Read: Baby Nicknames Boy
Chocolate Nicknames For Girlfriends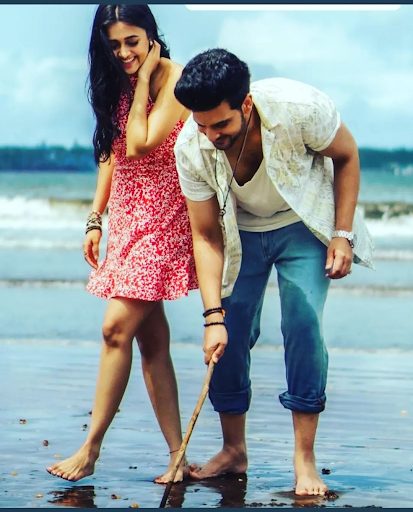 Your girlfriend loves chocolate we know, how about giving her a chocolaty name? Here are the best chocolate nicknames for girlfriends to keep.
Gothic
Shorty
Rambler
Chickadee
Baby Cuz
Blue Eyes
Snoogypuss
Chardonnay
Radar
Buttons
Also Read: Hubby Nicknames
Desi Nicknames For Girlfriend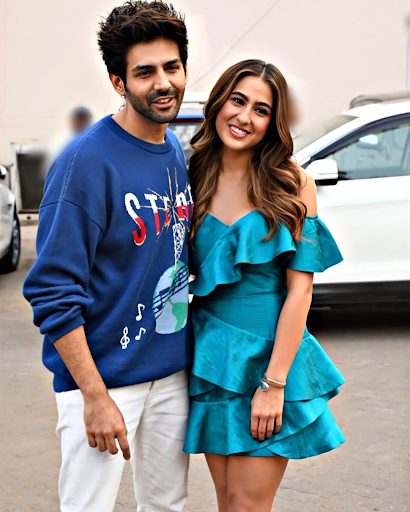 Have you given your desi girlfriend desi nickname? If not, we recommend you pick any of these desi nicknames for your girlfriend. Let her desiness that attracted you, be loved more. Here are some beautiful desi nicknames for girlfriend to choose from.
Anarkali
Shabbo
Dilruba
Piya
Jaan
Jaanu
Dilkhush
Haseena
Pari
Rani
Pet Names For Girlfriend 
We give pet names to the unique things and people in our life. When it comes to girlfriend-boyfriend relationships, how can we not have pet names for each other?. Of course, you might have given a name already, but if you are looking for another one for your girlfriend then you can pick one of these pet names for your girlfriend.
Babywilkins
Buttercup
Munchkin
Mama
Sweetest
Pudding
Thick Thighs
Energizer Bunny
Strawberry
Pudding Pop
Chewbacca
Hot Cake
Angel pie
Goo Goo
Also Read 
Instagram Username Ideas: While it can be a challenging task, we have compiled some Instagram username ideas that you can take inspiration from.
Nicknames For Your Fiancé: With a mix of Hindi and English nicknames, your partner will be over the moon once he hears any of these adorable fiancé nicknames.
Nicknames For Sisters: We rounded up some of the best nicknames for sister. Read on to find the one which is meant for your best friend of all times!
Brother Nicknames: Here are 150+ brother nicknames that will keep you duly covered
Nicknames for husband : Make your hubby feel cute with our curated list of the best nicknames for husband!
Instagram Names for Girls: Here are list of instagram names for girls which girls can use their instagram identity look quirky.
Names For Youtube Channel: If you looking for YouTube channel names for girls or YouTube channel names for beauty then you are in luck. Your search for catchy YouTube channel names ends now.