Ladies, we love all the things you do to us… But if you'd like to add an extra edge of spice to your relationship, here's a list of a few extra naughty things to do to your boyfriend – and basically blow his mind!
Naughty Things To Do To Your Boyfriend
If you need to turn him on… yet you don't know where to begin or you feel awkward and apprehensive. You can read these 10 naughty things to do to your boyfriend that he might wants you to do to him.
1. Whisper something super sexy into his ear in public…
From 'Can't wait to get you alone later' to 'I love the way you feel inside me', we'll take anything. It's knowing that you're thinking naughty thoughts about us even as we're surrounded by other people that's super hot.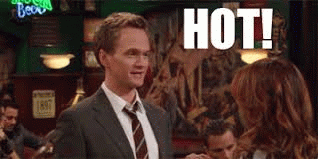 2. Play a game of footsie!
Sounds a bit juvenile, but it isn't! You have no idea how much the feel of your toes walking themselves up our legs – as we sit together to eat dinner at a restaurant, maybe – can get us all hot and bothered. Forget dinner, we're all ready for some intimate dessert for two!
3. Give him a massage…
We're all suckers for massages – even you ladies are. Now, if you were to give us a full-body massage, especially if neither of us are wearing any clothes…that would be the best kind of massage!
4. Talk him through his, er, 'me'-time!
Guys and masturbation – there's no point in denying that's a fairly regular thing. But while we're helping ourselves to some, um, relief, it would be bloody damn amazing if we could get on the phone with you, and you'd paint us some wicked pictures with your words!
5. And a helping hand, maybe?
There's just something terribly intimate about this. And it's a different kind of thrill from actually having sex. Feeling your hands around us, bringing us to orgasm, that's basically us getting our minds blown.
6. A blow job without asking for it!
Ladies, we cannot tell you enough how much we love your mouths on us. And sometimes we feel pretty guilty about asking you to go down on us because we know the experience just can't be as awesome for you as it is for us. So if you would actually do it to us without us having to ask you, it would be just amazing!
7. Tell him about the naughtiest dreams you have…
Remembered a hot dream you had? Tell your guy and let him daydream about it… Trust us, he will be one helluva happy man all day long.
8. Make him play the central role in your wildest fantasies!
Every boyfriend dreams of being the hero of his own little private fantasy. And if he could be the hero of your secret fantasies too, it's even better!
9. Do something 'forbidden' with him…
Whether it's a quickie in the car or some backdoor experimenting, most of us guys love the additional edge of thrill that comes with trying something the world deems 'forbidden'. It doesn't even have to be something totally outrageous – we'd even take a quick makeout session in a dark corner at a party!
10. Climax…with him!
Simultaneous orgasms don't happen all the time, and we accept that. But if we could feel you orgasm around us while we're in the middle of our own climax, that would be just about perfect!
Images: Shutterstock, Tumblr