Most of us know that Mukesh and Nita Ambani's match was arranged by the former's father. However, a few have heard the story about how Mukesh proposed to Nita. Well, take a seat 'coz I am about to tell you the full story and it's way filmier than you expected.
As it turns out, Dhirubai Ambani reached out to Nita only with the request to meet Mukesh. He wanted both of them to get ample time to know each other and decide if they could spend a lifetime together. Thus, began a beautiful friendship. Mukesh and Nita would often hang out with each other and he ended up proposing to her in an impulsive moment.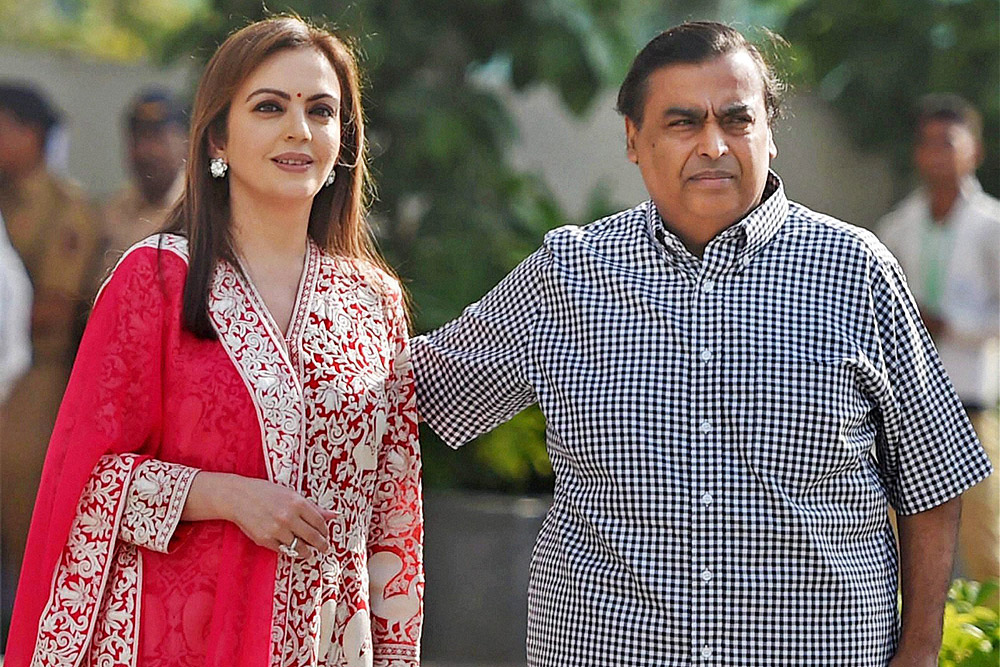 The couple recollected how it all transpired on an episode of Rendezvous with Simi Garewal. (Watch the full interview here.)
Mukesh shared, "Once when we were driving, it occurred to me. I said, 'Nita, will you marry me? Say yes or no now.' Just out of the blue." Nita added, "There was already a traffic jam, people were shouting, and cars were blowing horns. I said, 'Mukesh, move on.' And he said, 'Tell yes or no. I shall move out of the car."
Nita finally said "yes" when Mukesh asked her for the third time and they finally tied the knot in 1985.
Well, who knew Mukesh was capable of being so filmy. One hell of a story, right?
Featured Image: Instaagram