Certain fragrances evoke a sense of happiness either from the pure joy of experiencing it or reminiscing on past enjoyable events – Be it a specific moment that makes you feel warm and cosy or a fond memory of travelling with friends to a tropical destination. Some perfumes can transport you to another world entirely while subtly amplifying the impact of your outfit. Whatever's the case, it's nice sometimes to get whisked away, even if it's just in our heads.
Ever since we discovered the power that perfume has over our moods, we made it our beauty mission to collect the happiest, dreamiest fragrances around. So, if you love cloaking yourself in perfumes, keep scrolling for the most uplifting ones.
6 Fragrances To Give Your Mood A Major Boost
Trust, there's a scent for every kind of mood, personality, and occasion.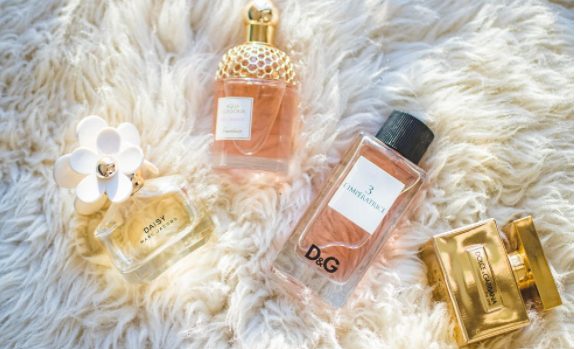 To Lift Your Spirits
If you prefer floral over fruity, woody, or citrus scents. This charmingly light rose eau de toilette made with Britain's favourite flower can be a good addition to your list. This long-lasting perfume is an inexpensive way to smell really, really good without sacrificing your bank account's well-being. 
For That Special Occasion
This one has a cult-like following for valid reasons. The sparkling jasmine and woodsy blend make it the perfect fragrance to elevate your overall style. It's super versatile and can be worn on brunch with friends (whenever that may be) or a date night. Fresh and floral meets warm and sexy in this perfume.
Perf For A Date Night With Bae
Ok, we're not exaggerating when we say, this vanilla-infused fragrance is one of the most incredible scents we've been lucky enough to spritz. There's an instant warmth, freshness, and sweetness in this scent which is often described as 'black gold' by wearers. Trust us, this perfume is a thing of beauty and an instant statement. Designed to make its wearer feel sensual, wear it before your date to enhance your power of seduction.
To Transport On A Big Adventure
For the raw & unafraid of exploring, this perfume is the real deal. The fragrance is a unique blend of cypress, sandalwood & birch notes that almost feels like an adrenaline rush & the long-lasting scent of amber, praline and suede stays like a sense of fearlessness.
For Major Vacay Feels
This one by Dolce & Gabbana is the only fragrance you need if you prefer to catch flights, not feelings. This fragrance will have you at the very first spray. Now, just imagine yourself sipping cocktails while watching the sunset- this is how it will make you feel.
To Ooze Confidence
Inside this gorgeous, classy bottle is a flowery combo of vanilla, cocoa and sweet wood sap all of which work together to exude the shocking side of chic and a heady impression of confidence and power. If you're itching for a vacation, this can be the 'it' perfume for you or you can splash it every day for that extra something.
Hacks To Make Your Perfume Long-Lasting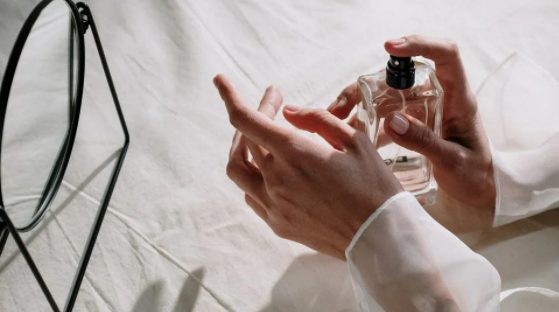 Slather on your go-to lotion before applying the fragrance. Apply a thin layer of lotion on your skin before you spritz on the perfume as oilier skin retains fragrance longer, so using a moisturizer first will help lock in the scent.
Apply perfume right after taking a shower as the moisture on your skin will help lock in the scent. This will also prevent the fragrance from staining your super delicate jewellery or clothes.
Layer on your skin with the unscented body oil and spritz your perfume over it. It'll help hold the scent better and you won't have to apply it that frequently.
Hope you've found the ONE!
Featured Image: Pexels