The weekend arrived early for Manish Malhotra on Thursday night with an at-home bash that saw the who's who of B-town in attendance. Now, the world knows that it is always a major rager when Malhotra throws a party and last night was no different. From Karisma Kapoor to Ananya Panday, his favourite ladies showed up at the venue in their party best and we are currently digging the monochrome vibe. We spotted a lot of black and white looks at the party and here are our favourite ones from the lot:
Monochromes Magic: The Stylish Ladies At Manish Malhotra's Party
More often than not, fashion trends in India start and end with Manish Malhotra. Now, while he might not be the designer behind all the looks that we spotted last night, the credit for the theme definitely goes to him. It has been quite a while since we spotted solid monochrome garments in black and white and it worked quite well for our eyes. Here are some of the looks that had us especially interested:
Karisma Kapoor's Chic Jumpsuit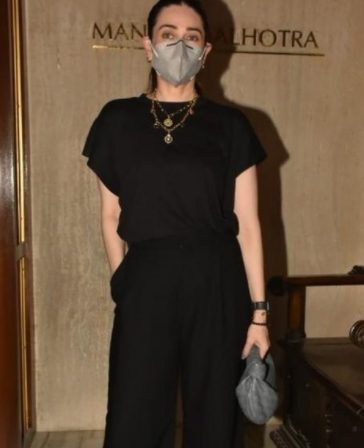 Karisma made it to the designer's party in a solid black jumpsuit and the outfit had all our attention for bringing together comfort and style in the same look. The jumpsuit comprised a loose, crew neck top that was connected with matching structured trousers. Karisma added a layered necklace and watch to jazz up the look and we think it is the perfect way to dress up for a relaxed soiree where you want to take it easy while looking all put together.
Check out this chic jumpsuit by Style Island in case you dig Karisma's look as much as we do:
Also, we recommend adding a tinge of colour to your monochrome look with these exquisite beauties by Shvet
Ananya Panday's Monochrome Co-ord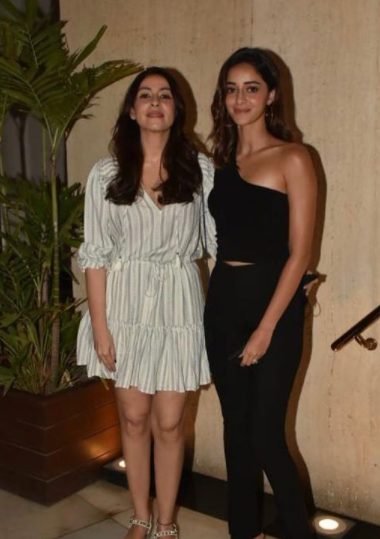 Ananya too embraced the all-black vibe and showed up at the party in a minimal, black co-ord set. For the look, she paired a fitted one-shoulder top with a pair of jeggings and finished it off with plain hoops and clear sandals.
The actress was joined by mommy Bhavana Pandey who provided a nice contrast to Ananya's look in her cool, white dress.
Malaika Arora's Flattering Gown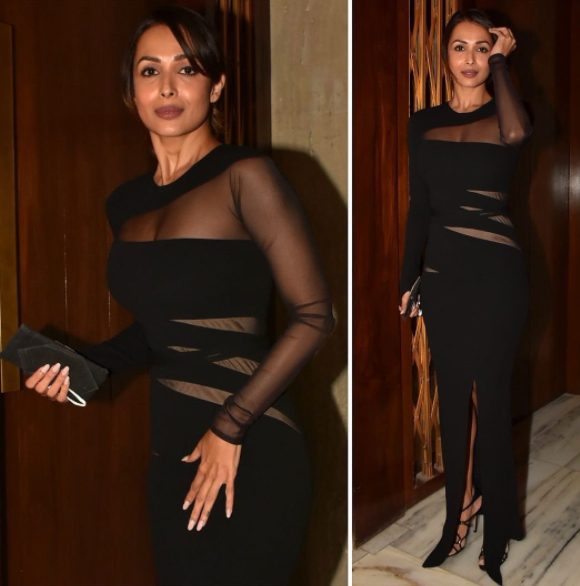 Malaika Arora's enthusiasm for the party showed in her outfit which was a mesh gown with see-through details on the waist and neck. The fitted garment featured a knee-high slit and has our approval for the dressy vibe.
In case, you too like to keep it all dressy and polished, we suggest an equally interesting black dress by FabNu?
Amrita Arora's Shirt Dress

The white dress in all its iterations is claiming international runways right now and Amrita Arora was seen championing the trend last night. She opted for a long white off-shoulder shirt that looked almost like a dress. She added a pop of colour to the look with hot pink heels and a chunky neckpiece.
In case the ethereal white trend has rubbed on you as well, do consider this organic cotton Kavana dress as your next buy:
Now, that was one stylish party, right?
Featured Image: Instagram