5 Times Malaika Arora Was Trolled For Her Bold Outfits!
"If you can't say something nice, don't say anything at all." Well, trolls on the internet definitely don't agree with this. 
Malaika Arora makes a statement every time she steps out. The diva is a fashion icon, and even at 49, she gives tough competition to those half her age. While most admire her for her fitness routine, her sexy outfits, her confidence and her give-a-damn attitude, she frequently becomes the target of vicious trolls. 
Let's take a look at all the times Malaika Arora drew flak for her fashion choices: 
Sheer Chaos!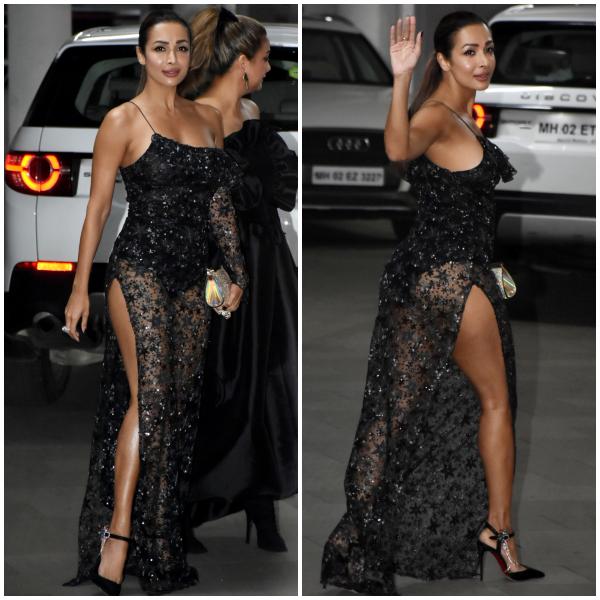 Malaika turned out to be the centre of attention at Farhan Akhtar and Shibani Dandekar's after-wedding bash. She wore a semi-sheer black lace gown with a thigh-high slit. She simply wore a bodysuit underneath and showed off her curves with abandon. Trolls made crude remarks about her attire and age-shamed her. Some even brought Uorfi Javed into the mix and asked if she had styled the outfit.
Plunge At Your Own Risk!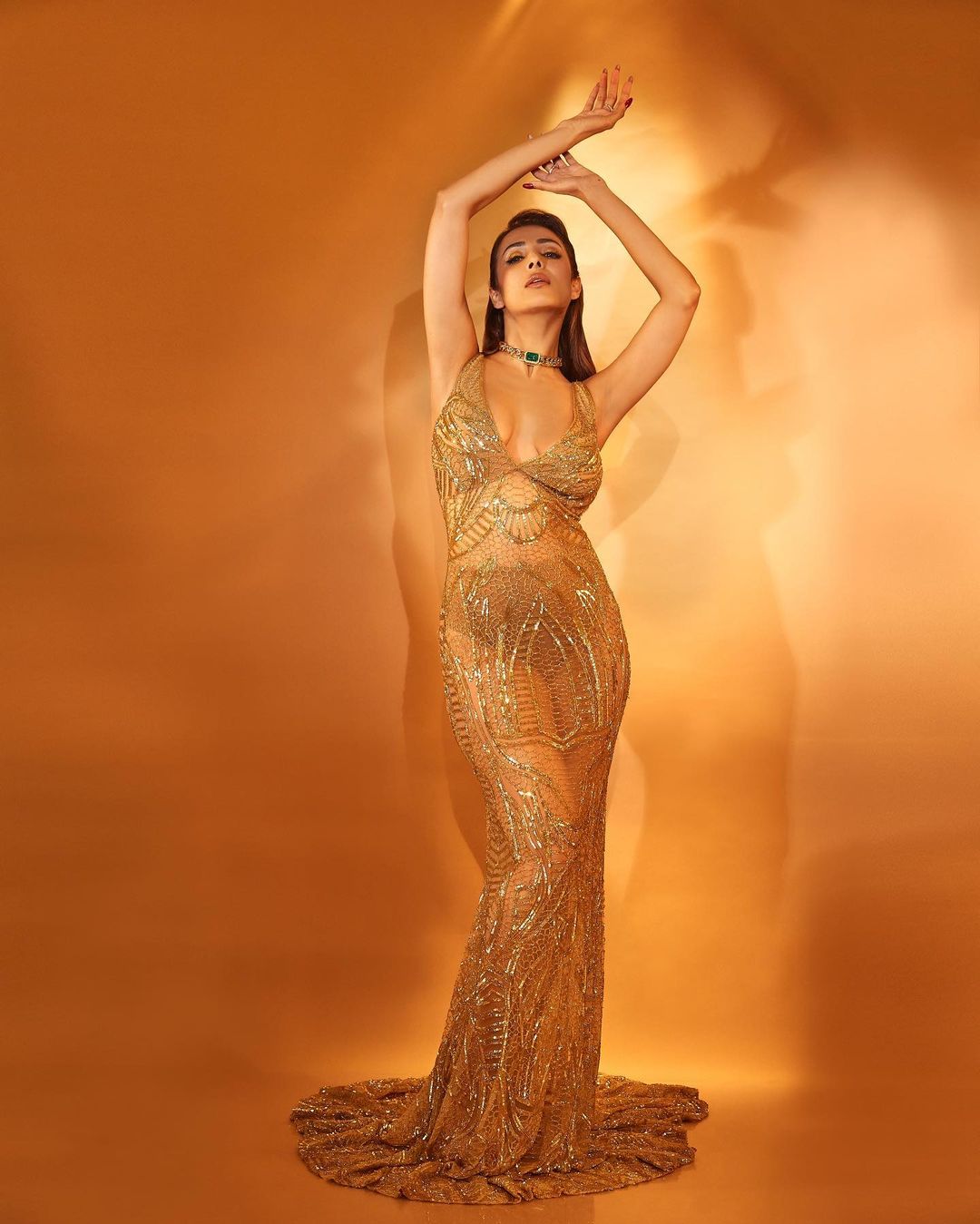 Malaika was viciously mocked for wearing a daring dress to a red carpet event in 2022. The Chaiyya Chaiyya star looked stunning in a see-through gold gown by Naeem Khan. The bodycon gown had a plunging neckline and was covered in sequins. The deep neckline and Malla's underwear being visible through the gown irked netizens, who said she was "trying too hard" and referred to her as "sasti Kim Kardashian." After all, not everyone can handle so much sexiness.
The Uorfication Of Malla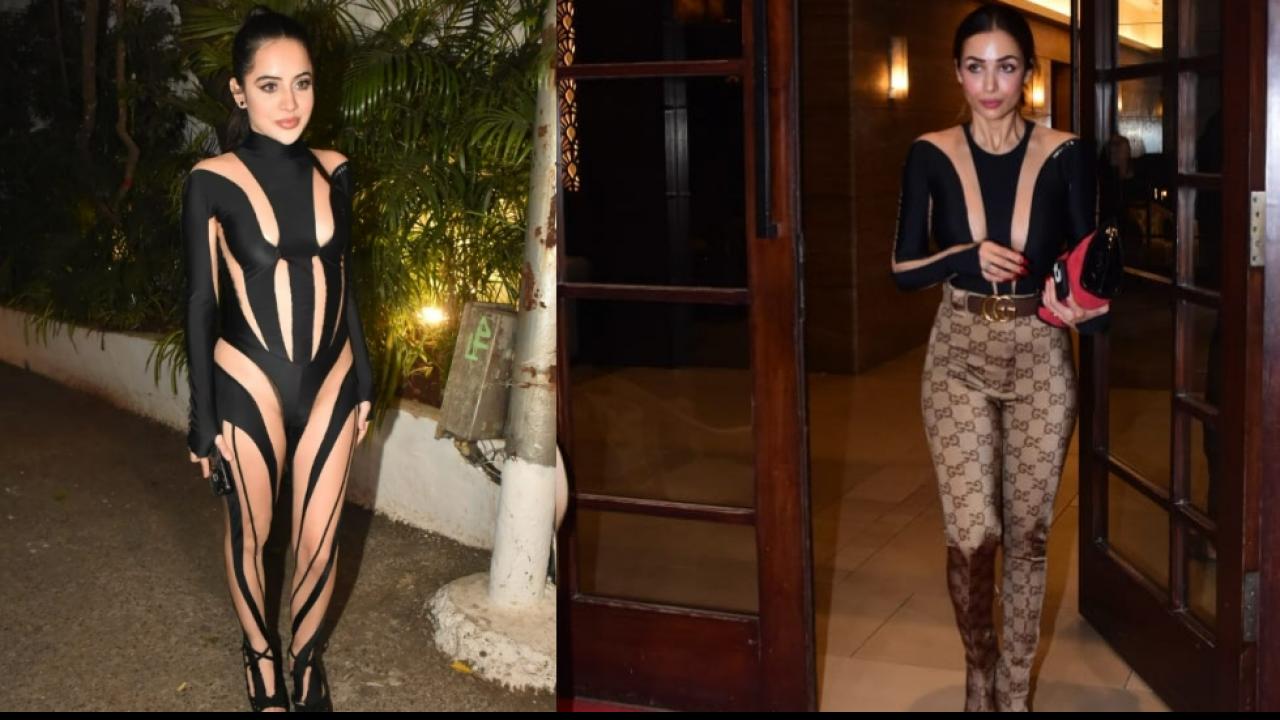 Malaika even managed to cause a stir at her sister Amrita Arora's birthday bash. Due to her attire, the diva drew attention for all the right (and wrong) reasons. She was dressed in a beige and black full-sleeved bodysuit with skinny Gucci pants. This happened shortly after Uorfi Javed wore a similar-looking catsuit. Malla was chastised on social media for "copying Uorfi" and for not having her own fashion sense.
Going Green With Envy 
Malaika was most likely one of the sexiest dressed guests at Karan Johar's 50th birthday party. She arrived like a queen in a neon green blazer set. Alex Perry's lustrous satin ensemble included an oversized blazer and matching shorts. Malla wore the blazer over a lavender bra and hot pink Versace heels to add a splash of colour. While the diva pulled off the look with aplomb, the trolls were not impressed. They called Malla's outfit a "poor fashion choice" and said she looked like a parrot. They even humiliated her for dressing inappropriately for her age. All I smell is envy!
Not So Mellow In Yellow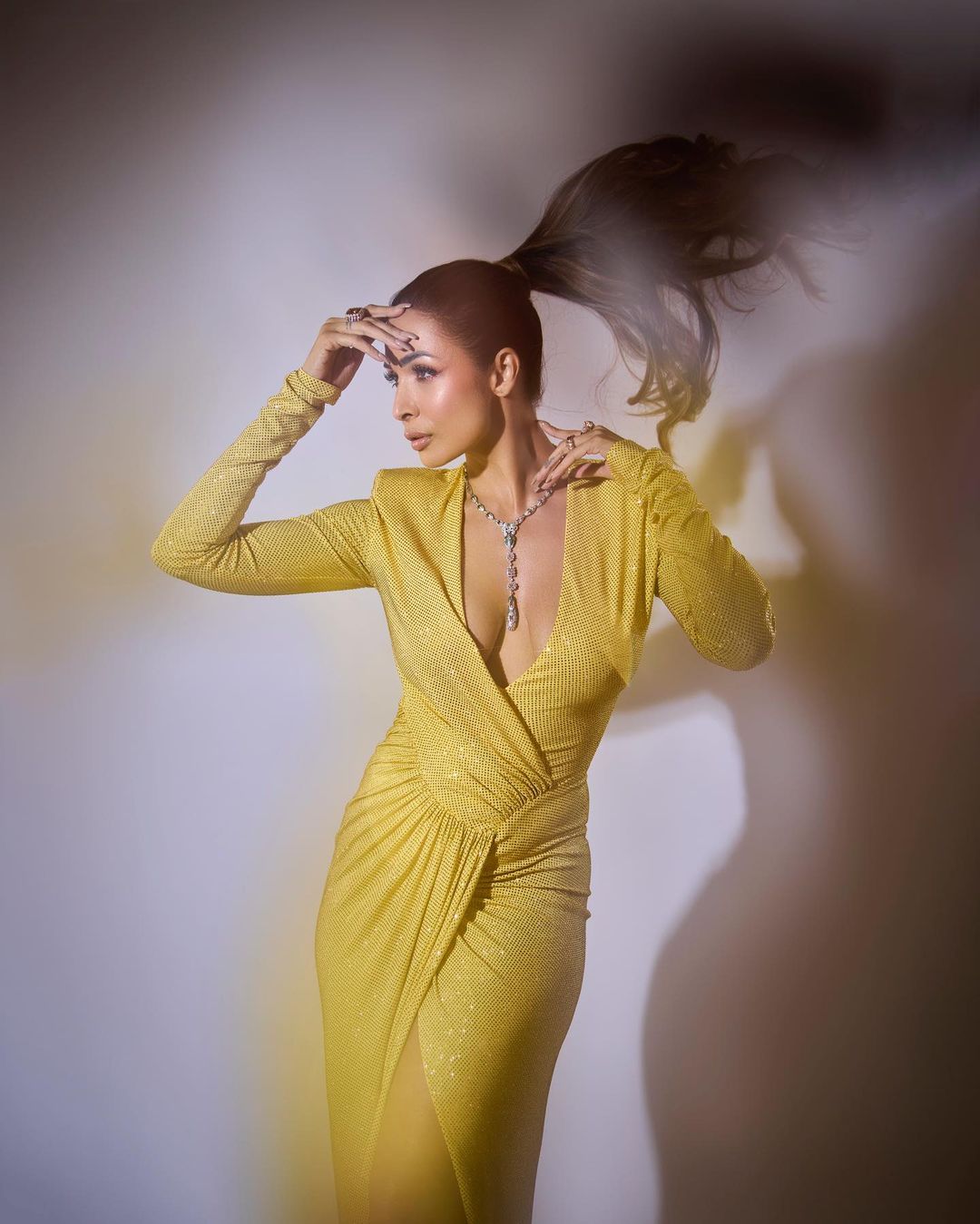 Malaika Arora walked all over the trolls in an Alexandre Vauthier shimmery yellow gown with a plunging neckline. She made a bold statement at an awards ceremony in 2022, but as usual, the netizens had something to say about it. They accused Malla of wearing uncomfortable outfits only for attention and called her behaviour "artificial". They even used regressive terms such as "buddhi" and "aunty." Well, so much hotness isn't everyone's cup of tea.
Malaika Arora has been subjected to everything from age-shaming to slut-shaming, but she simply responds by arriving in an even sexier dress the next time. Way to go, Malla!
Feature Image: Instagram
© 2023 THE GOOD GLAMM GROUP