Kylie Jenner's Rendition Of 'I'm Cold' Makeup Is Spot On & We're Here To Take Notes
Only Kylie Jenner could make the 'I'm Cold' Makeup Trend look this hot! The Kylie Cosmetics founder is serving face with blush-laden skin and semi-wet hair. It's a simple recipe to glow and we love it. The cold makeup trend is all about making your skin appear radiant and flushed with natural hues just like how it would appear if you're in a place with chilly weather. The traditional way to wear this trend is with matte skin, but the dewy glow that Kylie is rocking makes more sense considering anyone would indulge in loads of moisturiser to protect the skin from dryness in cold climates. As you can see, the results are stunning and it does make the beauty mogul's skin look frosted from the cold. Here's every cue we're taking from her look.
Kylie Jenner's 'I'm Cold' Makeup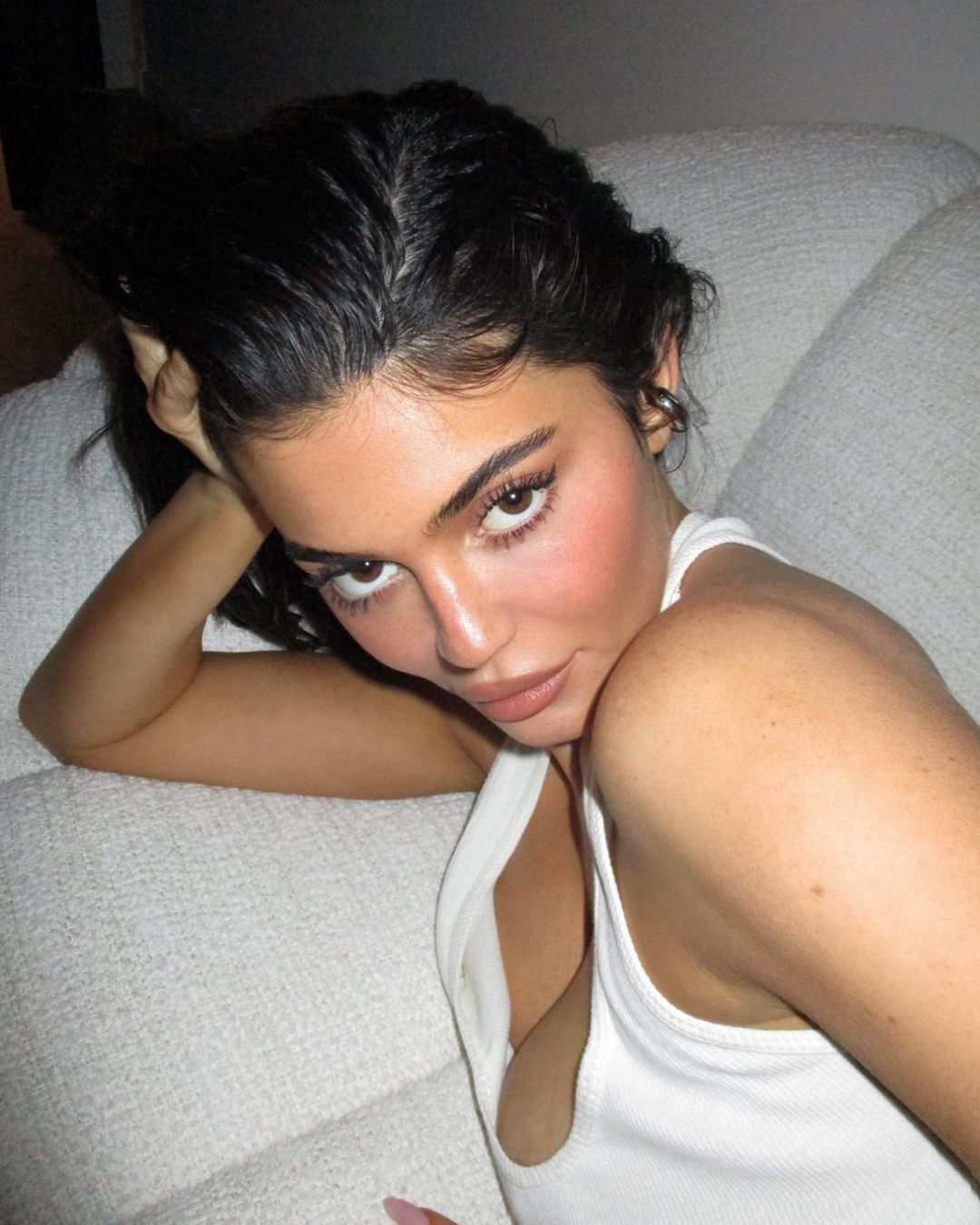 Step 1: Dumpling Skin
This look calls for a strong skincare game. Begin your skin routine with a cleanser, followed by an exfoliator. Pat your skin with a glow-boosting essence and follow up with moisturiser. You can apply a facial oil after the moisturiser is absorbed and use a Gua Sha tool to massage your skin. Use a makeup primer and follow up with a skin tint or serum foundation. You could use concealer or skip it entirely. Set your base with a loose powder.
Step 2: As Natural As They Come
Go in for a natural brow look by grooming your brows with a clear gel. Work the gel into your brows by brushing back and forth with the help of a spoolie brush. Finally, brush upwards and outwards to style them.
Step 3: Blush In Bloom
Choose a cold-girl blush which could be a shade of pink, plum, or apricot. Use a cream formula for the right kind of glow and blend it liberally on your cheeks, nose, and even a bit on your chin. Dab some blush on your lids as well. Use a liquid illuminator on the high points of your face, and concentrate it on the bridge of your nose.
Step 4: Twinkle In Those Eyes
Use a brown eyeshadow below your lower lash lines and use nude eyeliner in the waterlines. Dab some highlighter at the inner corners of your eyes. Wear two coats of mascara.
Step 5: Juice Up
Kylie keeps her lips juicy and plump with a pretty nude lipstick combo. Prep your pout with a lip balm and then outline your lip shape with a peachy lip liner. Swipe on a pigmented nude lip gloss and there you have it.
Kylie Jenner's Textured Hair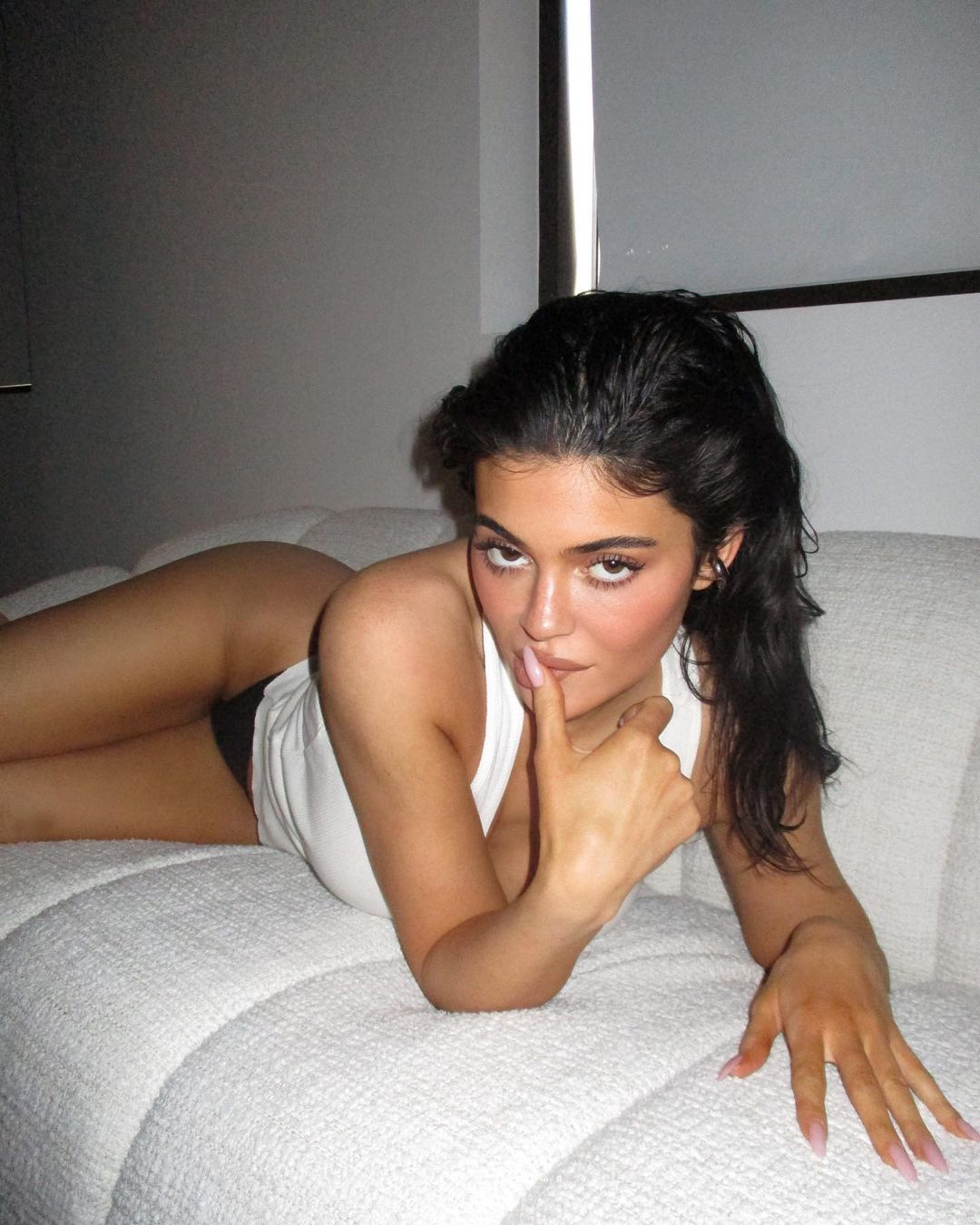 For her hair, Kylie chose to keep it lived-in and super sexy, with loads of texture. On closer look, you can see that she has applied product only at the roots while the rest of her hair is tousled and light. To recreate her hairstyle, you don't even need to wash your hair. Simply work in a dry shampoo on your roots and then mix a bit of leave-in conditioner with a pump of serum and apply it only at the top to tame frizz and give a more sculpted crown. Apply serum on the lengths and maybe even use a texturising spray if desired. 
Kylie's hair and makeup are super easy to create and very beginner-friendly. Try out her version of 'the I'm Cold' look today.
Featured Images: Instagram
© 2022 THE GOOD GLAMM GROUP