There isn't much that doesn't look good on Kriti Sanon. The actress slays it all, whether it's a red-carpet look or a promotional event. The actress has recently been busy promoting her film Bhediya, and in the process, she has provided us with some incredible fashion looks. Her Bhediya promotional diaries feature a variety of outfits ranging from modish sarees to sexy mini dresses. Her most recent look, however, is definitely a standout! Kriti gave power dressing a unique twist and we are obsessed! 
What comes to mind when you think of power dressing? Sleek trousers, a blazer, and possibly a vest coat, correct? Would you believe us if we told you that you can incorporate power dressing into your summer wardrobe?  Yes, you heard that right! Kriti Sanon's latest look from the shelves of Helen Anthony is proof that you can fearlessly don your formal wear even during the summer.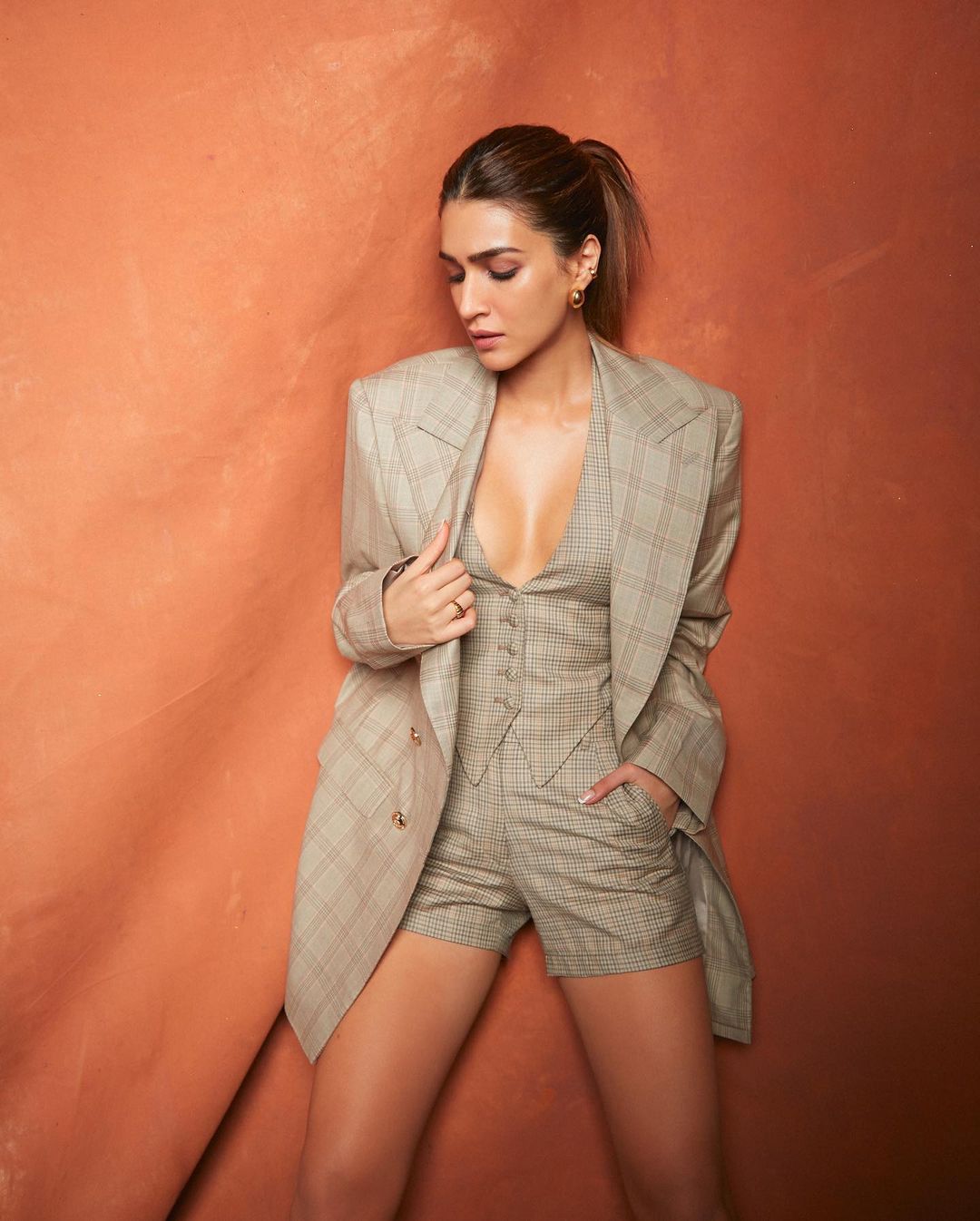 Kriti looked stunning in a checkered three-piece beige suit. The outfit included a vest that she wore on its own, an oversized blazer, and matching shorts that added a summery touch. The button-up vest featured a plunging neckline, which added some much-needed sexiness to the outfit. We love how the shorts exuded a formal vibe but the relaxed silhouette also made them seem like bottoms you can wear at the beach. Sukriti Grover's flawless styling made the overall look a total success for us!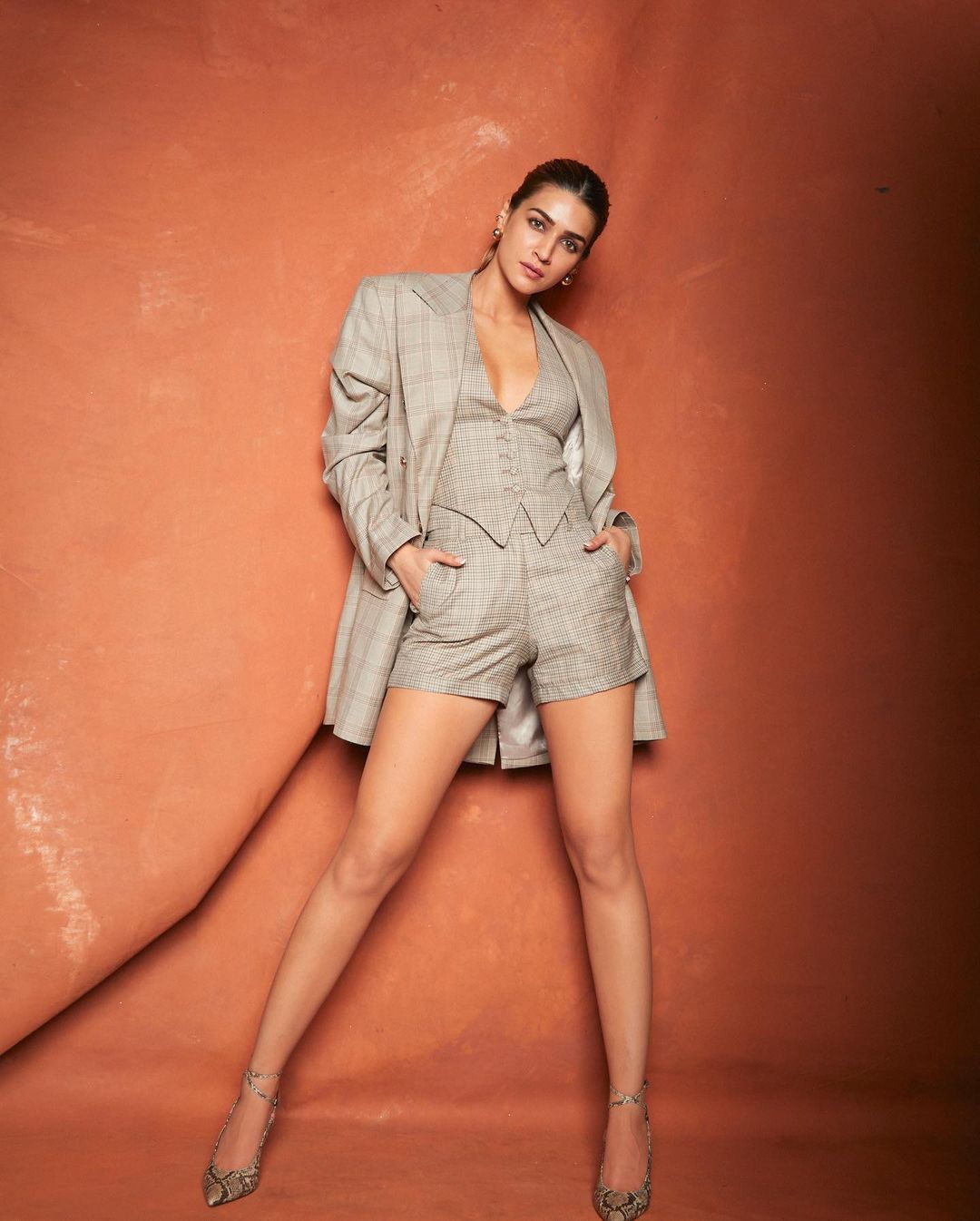 The Mimi actress finished off her look with a statement gold ring and huge gold studs that matched the buttons on her blazer. The snake-printed pointed-toe heels complemented the checks on the outfit perfectly. Kriti kept her hair and makeup simple, just like her accessories. Her hair was pulled back into a high ponytail with a centre part, and her makeup included a glossy base, smokey eyes, sleek eyeliner, mascara-laden lashes, filled-in brows, and nude pink lipstick.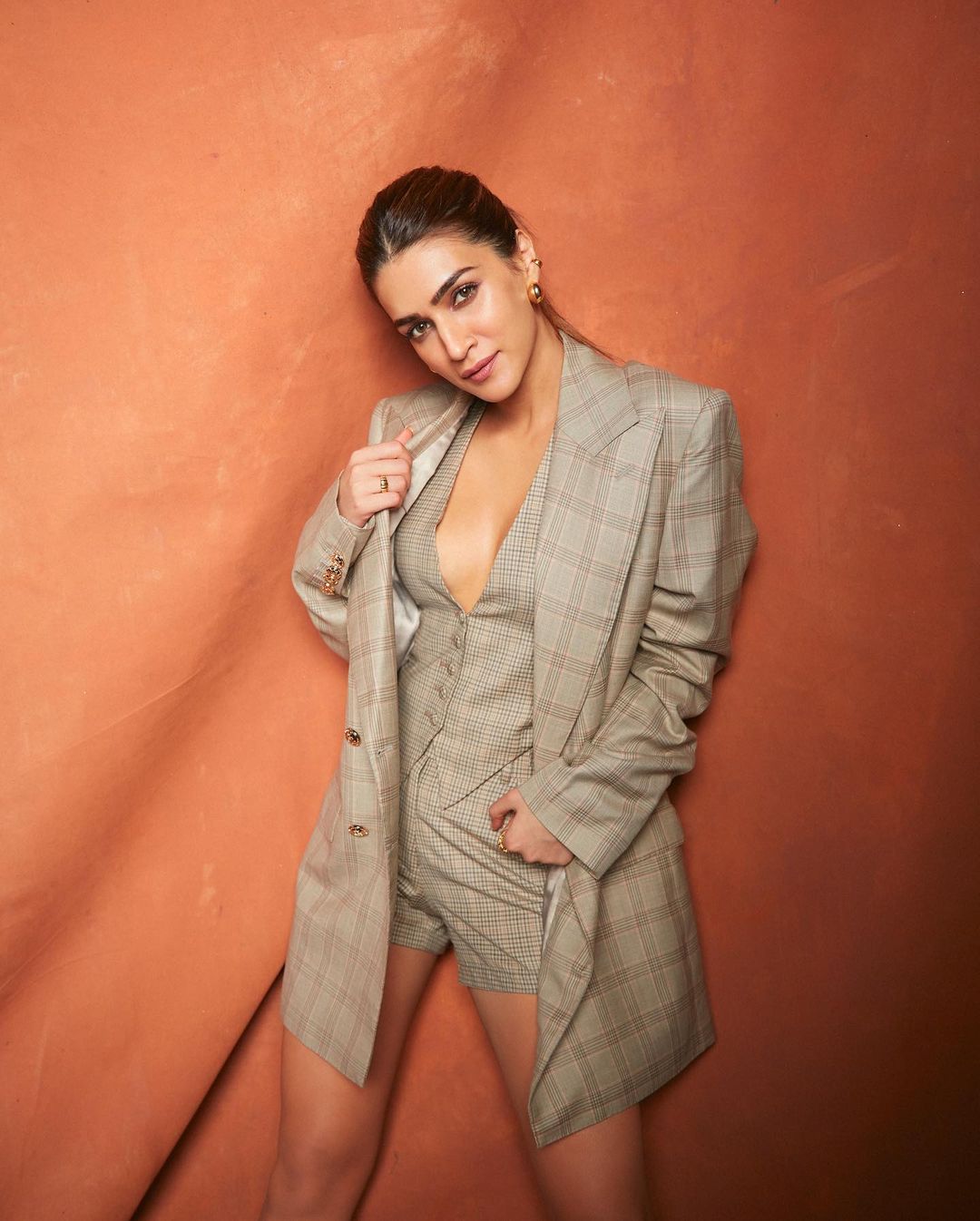 Want to opt for a similar look for your next outing? We've got you covered with similar options: 
Take some fashion inspo from our fave diva, Kriti Sanon, and stand out wherever you go! What do you think of her latest look? 
Feature Image: Instagram