NGL, we love engagement announcements! What can be better than two people committing to spend their lives together forever? So, imagine our glee when Twilight actress Kristen Stewart confirmed her engagement to her partner of two years, Dylan Meyer. We are so happy for the stunning brides-to-be!
Kristen shared the happy news during a recent interview. She said, "We're marrying, we're totally gonna do it!" The actress also mentioned that Dylan nailed the proposal but she didn't share any details of the event. The diva shared, "I wanted to be proposed to, so I think I very distinctly carved out what I wanted and she nailed it. "
Dylan Meyer is an actor and a screenwriter, who is known for films like Moxie, Rock Bottom and Miss 2059, to name a few. The two started dating back in 2019.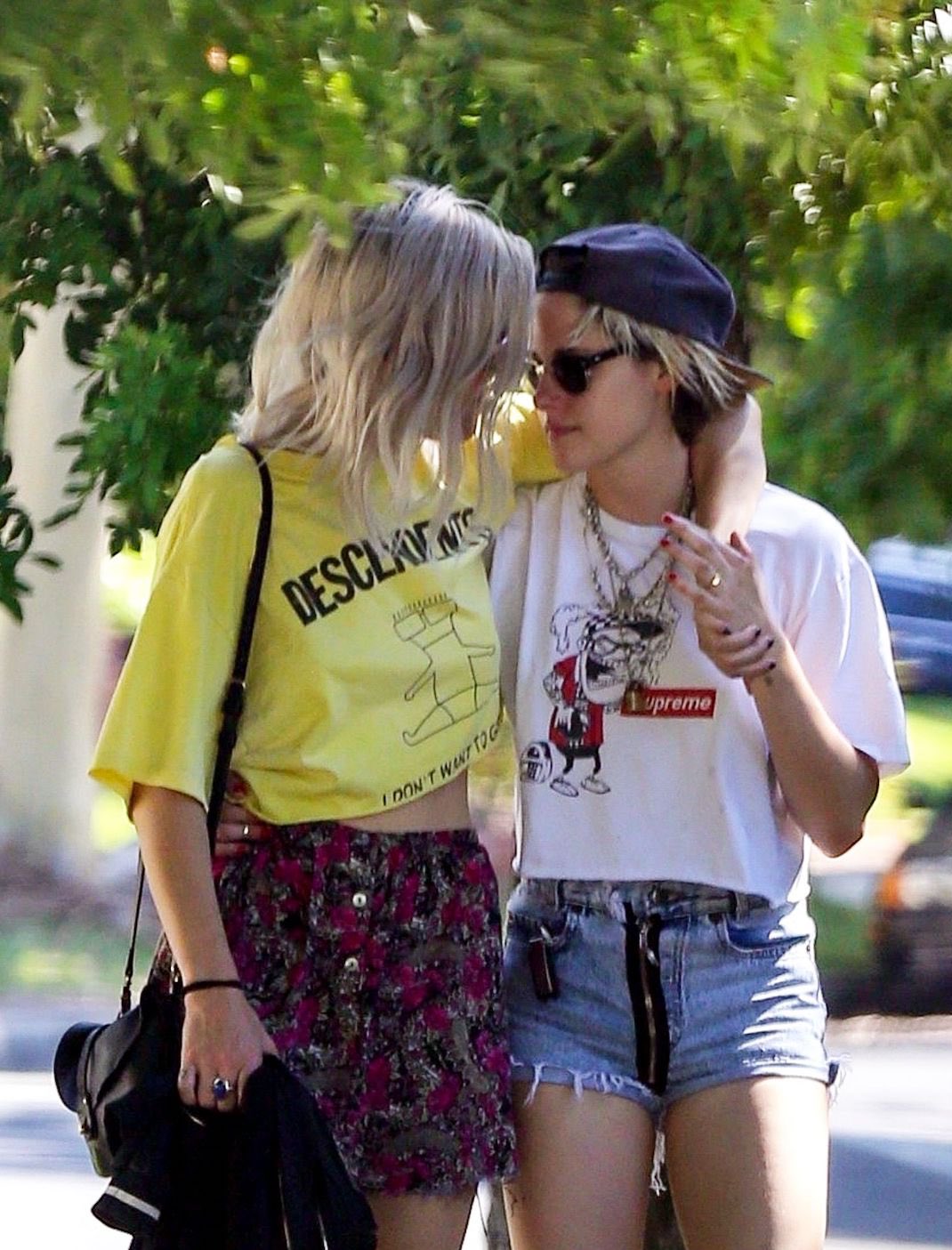 Speaking about their relationship, the Panic Room actress revealed that she was smitten by Dylan right from the start. Kristen said, "I am really impulsive. The day that I met her, all bets were off. The first time I told her I loved her, it was really late, we were in some shitty bar, and her friends were there or whatever, and they walked out, and I was just like, 'Oh, man, I'm so f**king in love with you.' Done."
Can we just take a moment to say how cute their love story is? Totally aww-worthy!
In the last few years, Kristen has actively spoken about her decision to come out as a member of the LGBTQA+ community. In a 2020 interview, Kristen spoke about keeping her sexuality hidden earlier. "The first time I ever dated a girl, I was immediately being asked if I was a lesbian. And it's like, "God, I'm 21 years old." I felt like maybe there were things that have hurt people I've been with. Not because I felt ashamed of being openly gay but because I didn't like giving myself to the public, in a way. It felt like such thievery," shared the actress.
We are so glad that Kristen has found her happily ever after! Many congratulations to the couple and here's wishing the lovely ladies a lifetime of joy and happiness.
Featured Image Credit: Instagram