The "naked dress" made quite a comeback in 2022 and guess what? They were more naked than ever! The barely-there dress is a see-through outfit with an illusion mesh comprising millions of carefully embedded crystals, creating the appearance of a nude look. French-American costume designer Jean Louis first developed his signature illusion dress in the 1950s. Marlene Dietrich and Marilyn Monroe were among the first to flaunt it and it appeared as if they were wearing sequins on bare skin. While these racy styles were mostly seen on Hollywood celebrities, our desi divas also embraced the trend! Komal Pandey, a fashion influencer, just wore one, and we are completely smitten!
Komal Pandey is one of the most-loved fashion influencers on Instagram who is not afraid to take a risqué with her looks. The diva has been a regular attendee at the India Couture Week 2023 that is taking place in Delhi. On July 27, she attended the Gaurav Gupta show along with her boyfriend, Siddharth Batra, and her OOTN has been living in our minds rent-free! Gaurav Gupta displayed his 'Hiranyagarbha' collection and Komal cheered on the designer wearing one of his iconic pieces.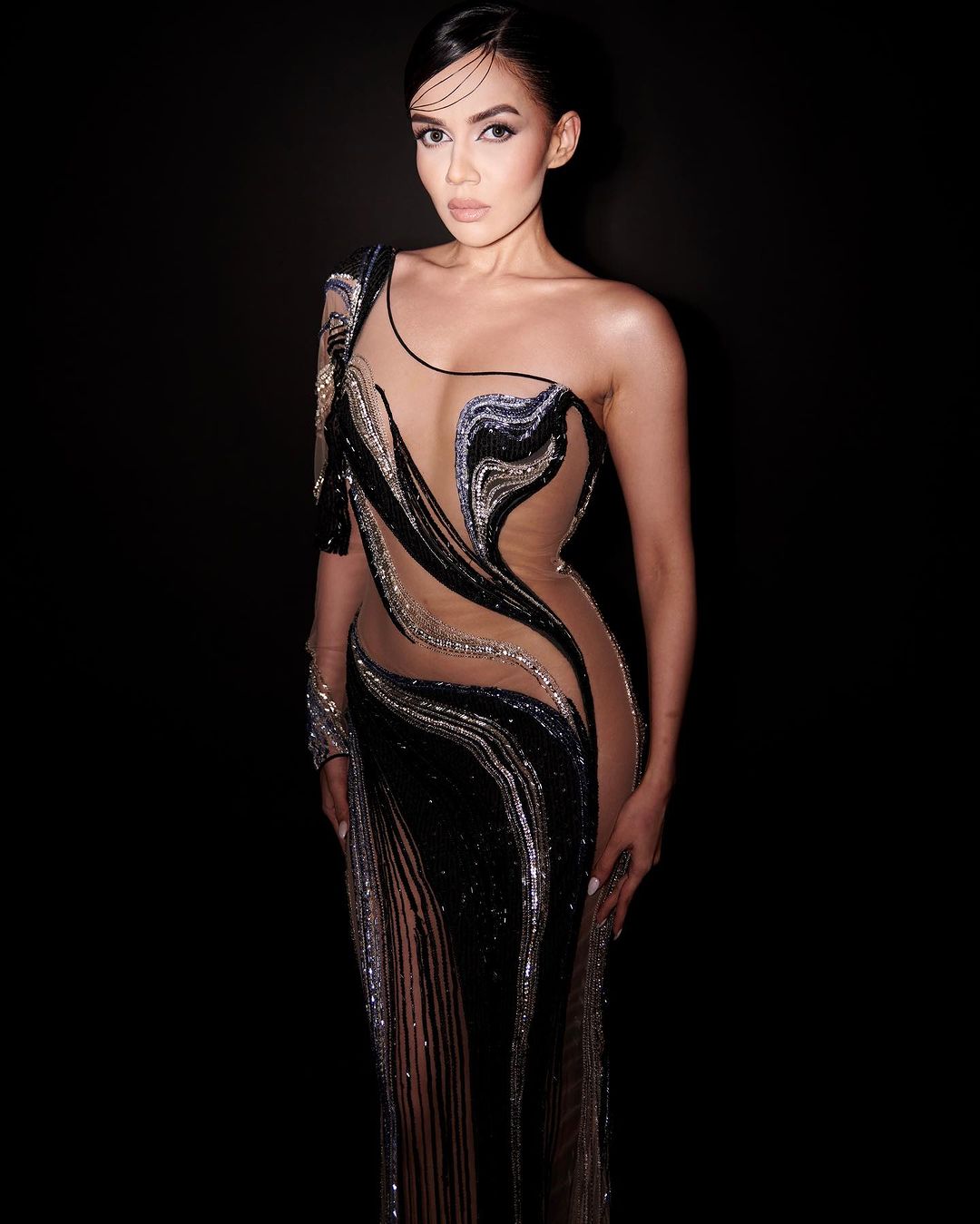 Komal looked drop-dead-gorgeous as she donned a naked dress, giving the trend a whole new meaning! She wore a see-through body-hugging gown that came with a one-shoulder. The nude mesh gown was embellished with black and silver sequins and shimmer, creating the impression that she was wearing nothing but sequins on her bare body. Since the outfit was see-through from the sides as well, the diva ditched the underwear adding to the boldness of the look. Komal carried the ensemble so effortlessly and simply styled it with black heels.
While this was not an easy look to pull off, we're stunned at how gracefully Komal Pandey carried the outfit. She posted a series of images on her Instagram with the caption, "Never came across a naked dress so strategically made." Well, we definitely agree with her! We've seen a lot of naked dresses recently, and this one by Gaurav Gupta is definitely one of our favourites because it's so well-made. It is the ideal blend of elegance and sex appeal, which is a difficult combination to attain.
NGL, but no one could've slayed this dress better than Komal Pandey! Agree?
Feature Image: Instagram