Could Karan Kundrra & Tejasswi Prakash's Cryptic Tweets Hint At Trouble In Paradise?
Karan Kundrra and Tejasswi Prakash's romance was undoubtedly the highlight of Bigg Boss 15!
We've seen their relationship blossom since then, as the two continue to support each other in their careers and personal lives. As per the grapevine, Karan was also planning to get hitched to his lady love in March but had to postpone his plans due to the Naagin actress' work commitments. While everything seemed to be going well, it appears that buri nazar has gotten to the couple and they've hit a snag.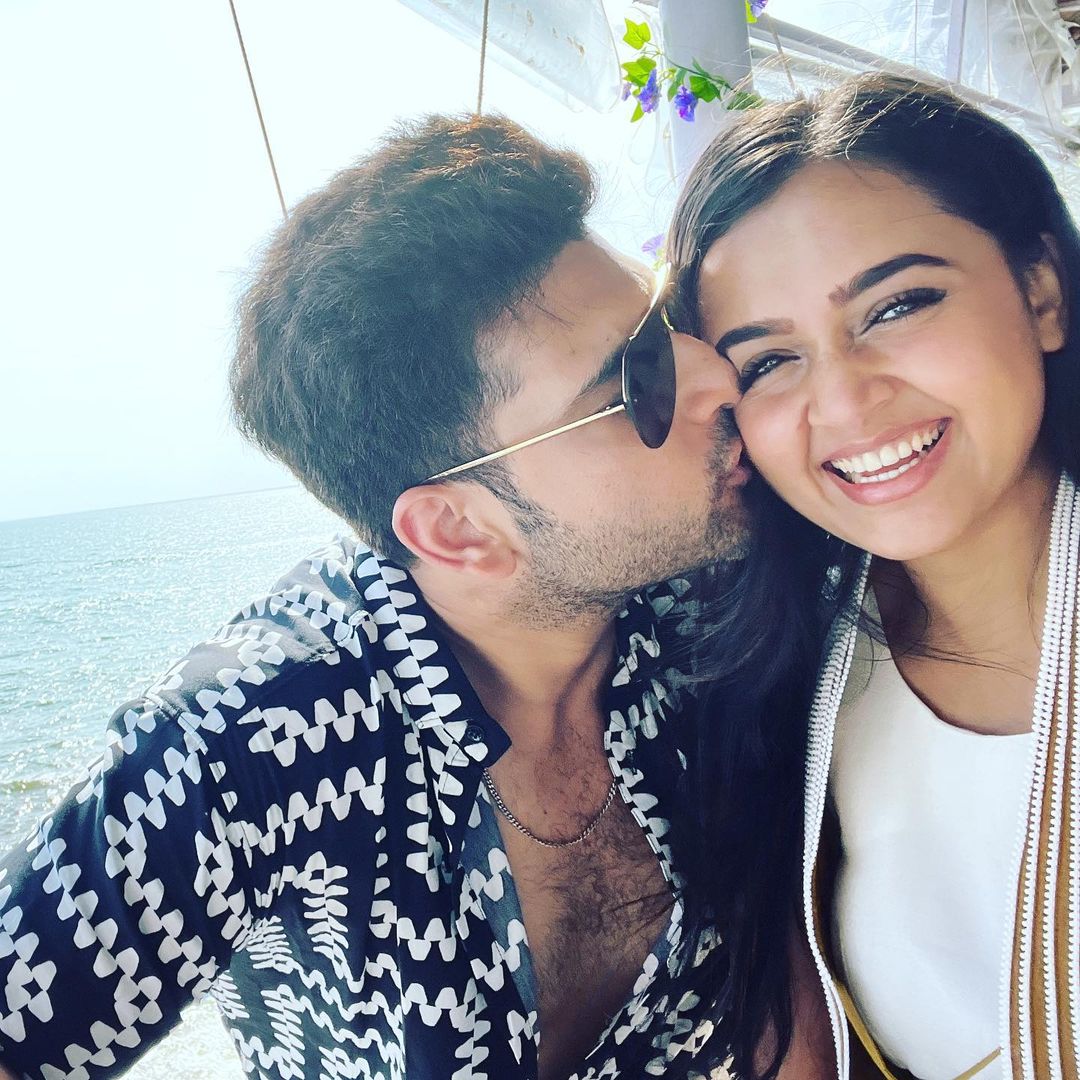 Tejasswi's recent interview went viral, in which she stated that she does not require Karan's permission before signing any projects and that, as a man, he has had an easy career since he can be linked with girls without being judged. The actress also took a dig at her beau's current show, Tere Ishq Mein Ghayal, claiming that her show is more popular than the two-hero show.
these two are fully fighting in public now? I just finished watching her interview and omg there is so much shade going on👩‍🦯👩‍🦯👩‍🦯👩‍🦯👩‍🦯 #tejran https://t.co/g2mDebiKiS pic.twitter.com/cSPCZjnipX

— k. (@karishmaokay) March 7, 2023
This interview stimulated fan speculation that all is not well between the two. Karan added fuel to the fire by posting a rather cryptic tweet. "Na teri shaan kam hoti.. na rutba ghata hota.. jo ghamand mein kaha.. wahi hass ke kaha hota," he tweeted. (Neither your pride nor your personality would have suffered if you had said what you said in arrogance, with laughter instead.)
na teri shaan kam hoti..
na rutba ghata hota..
jo ghamand mein kaha..
wahi hass ke kaha hota…

— Karan Kundrra (@kkundrra) March 7, 2023
Netizens believe this is an indirect jibe at Tejasswi because the actor is upset about what she said about him in her interview. Some users advised Karan to talk to his girlfriend instead of tweeting about it, others supported the Naagin actress and chastised Karan for demeaning her, and a few wondered if the two had split up.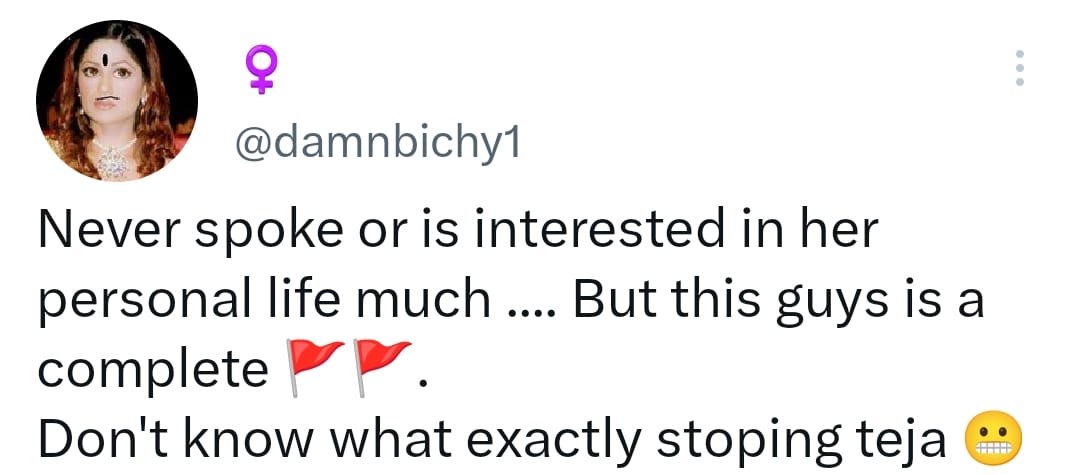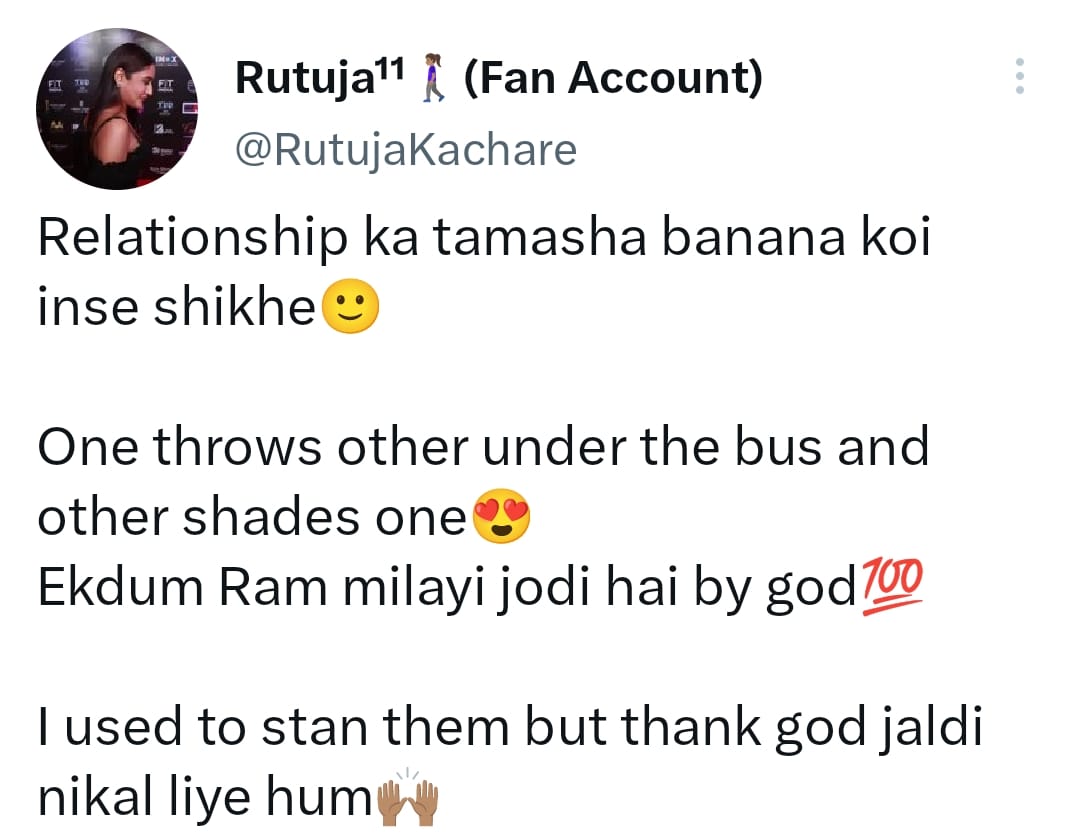 But before #TejRan fans could have any more sleepless nights, Tejasswi put an end to the breakup rumours in a recent interview. She said, "I am in love. I am a little superstitious. I feel the more I talk about it, the more people tend to take the jinx off the beautiful things in your life. So, getting married is a very important thing in my life. I don't think I would like to talk about it until it actually happens. I would like to keep it a secret. We are going strong, and enjoying each other's company." 
Phew! I'm glad Karan Kundrra and Tejasswi Prakash found a way to sort out their issues (if there were any in the first place). Their breakup would've left many heartbroken!
Feature Image: Instagram
© 2022 THE GOOD GLAMM GROUP