For every young woman out there, one of the most dreaded questions is "Shaadi kab kar rahe ho (When are you getting married)?" And, as soon as you are married, "toh 'good news' kab de rahe ho(When are you giving us good news about your pregnancy)?" Our beloved Bollywood actresses' lives are no different! A few weeks ago, it was reported that actress Kajal Aggarwal Kitchlu and her husband Gautam Kitchlu are all set to become parents.
If you've been eagerly awaiting an official announcement from them, then we've got an update for you guys! In a recent interview, Kajal cleared the air about the pregnancy rumours. The Mumbai Saga actress said, "I would not like to talk about it right now. I will talk about it when the time is right."
Kajal added that even though she is not in that phase of her life, she is enthusiastic about it. She shared, "It gets me excited, but at the same time, it makes me nervous, too. I think motherhood is a wonderful feeling. I feel one goes through self-realisation in that phase of life. Having said that, I must say I already feel like a mother in the company of my two nephews, Ishaan and Kabir. And now with Mia (her pet dog) entering our life, Gautam and I already feel like parents."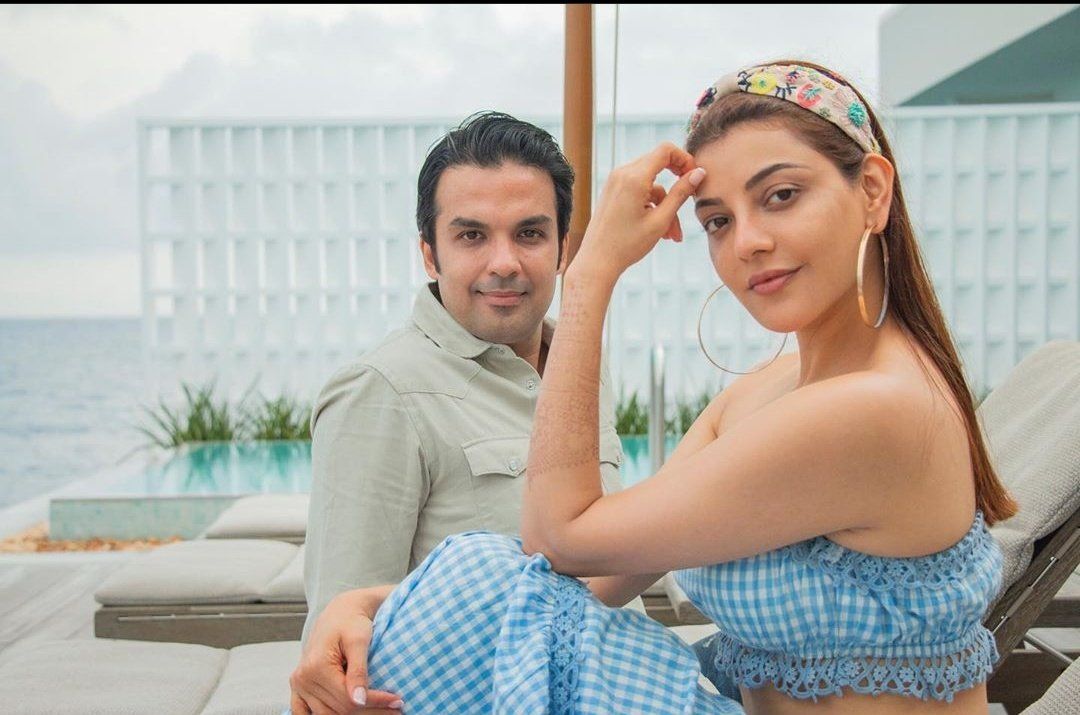 We totes respect Kajal's take on motherhood, after all, it is a big decision! Moreover, we've said it before and we'll say it again— just because a woman is married does not mean that she is planning a family right away. 
Meanwhile, we are just happy to see the snaps of Kajal's first-anniversary celebration with Gautam. On the occasion, the Singham actress penned the sweetest note for her hubby. It reads, "I love you even when you whisper in the middle of the night "are you awake? I need to show you this dog video" Happy 1st anniversary from the best thing that ever happened to YOU! @kitchlug "
Honestly, we can't get enough of the couple's adorable posts on the 'Gram. Now we are just waiting to see Kajal back on the silver screen STAT!
Featured Image Credit: Instagram