This International Star Went Topless On The Cannes Red Carpet!
The Cannes Film Festival is not very unlike the Met Gala. Just like the gala, even the film festival allows the guests to express themselves through fashion. While our desi celebrities are killing it on the red carpet, we spotted an international star who literally made us gasp! Italian-American actress Julia Fox practically walked the red carpet topless and swept the internet by storm. 
Julia Fox, who isn't hesitant to take risks when it comes to fashion, took the biggest gamble of all by ditching her top at the 2023 Cannes Film Festival. For the Art of Elysium "Paradis" 25th anniversary gala, Julia went braless, wearing a see-through clear breastplate that appeared to be in the shape of melting ice! It was held to her torso via a sleek halter neck and a strap around her back.
The actress paired the nearly-invisible top and her metallic nipple covers with a voluminous white maxi skirt that featured a dramatically poofy tier and a billowing train. She completed her scandalous, sexy look with a double teardrop diamond necklace from Marli New York, matching earrings, and a bracelet.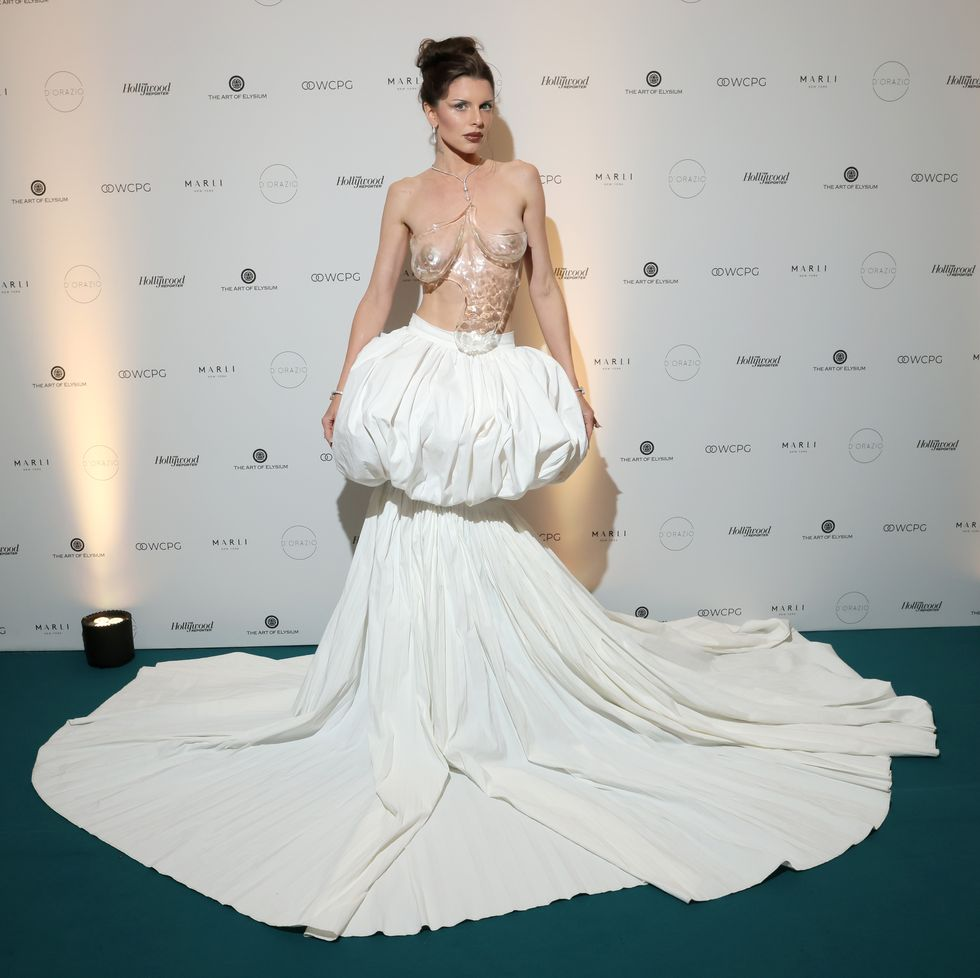 Julia Fox has always admitted that chaotic fashion is kind of her thing. She is definitely the Uorfi Javed of Bollywood. In an interview, she said, "Sometimes the paparazzi get me, and I look like shit, you know? If they're gonna get me, I might as well make the best of it. I feel like I'm doing a service. I'm providing a service, a visual service." 
It takes a hell lot of guts to pull off such a racy look, and we can all agree that Julia Fox did a phenomenal job carrying it on such a prestigious red carpet. 
Feature Image: Instagram
© 2023 THE GOOD GLAMM GROUP