Influencer Juhi Godambe, known for her impeccable style, recently had the cutest baby shower that was nothing short of a spectacle! The influencer, who is married to a Jain, is actually a Maharashtrian from her maternal side. Hence, she celebrated the arrival of her little one in the classic Maharashtrian way! Decked out in a resplendent red Kolhapuri saree, she effortlessly weaved tradition into her radiant look. The saree's intricate gold borders added an extra touch of opulence to her attire. Juhi embraced the Maharashtrian aesthetic with an array of eye-catching gold jewellery and a gajra in her hair!
Check out the video here:
Juhi's baby shower has got me wondering about Maharashtrian godh bharai also known as Dohale Jevan. The baby shower celebration is a significant event filled with various rituals and customs that symbolise blessings and good wishes for the expectant mother and unborn child. Here are some Maharashtrian rituals I bet you didn't know about!
Haldi-Kumkum Ceremony
The mother-to-be is adorned with a paste made from turmeric and kumkum (vermillion) on her forehead and is usually seated on a jhoola (swing). This ritual is meant to purify and protect her from evil spirits.
Baby Bump Decoration
The mother's baby bump is often decorated with traditional designs using kumkum and henna (mehendi). It's a symbolic and decorative gesture to celebrate the baby's impending arrival.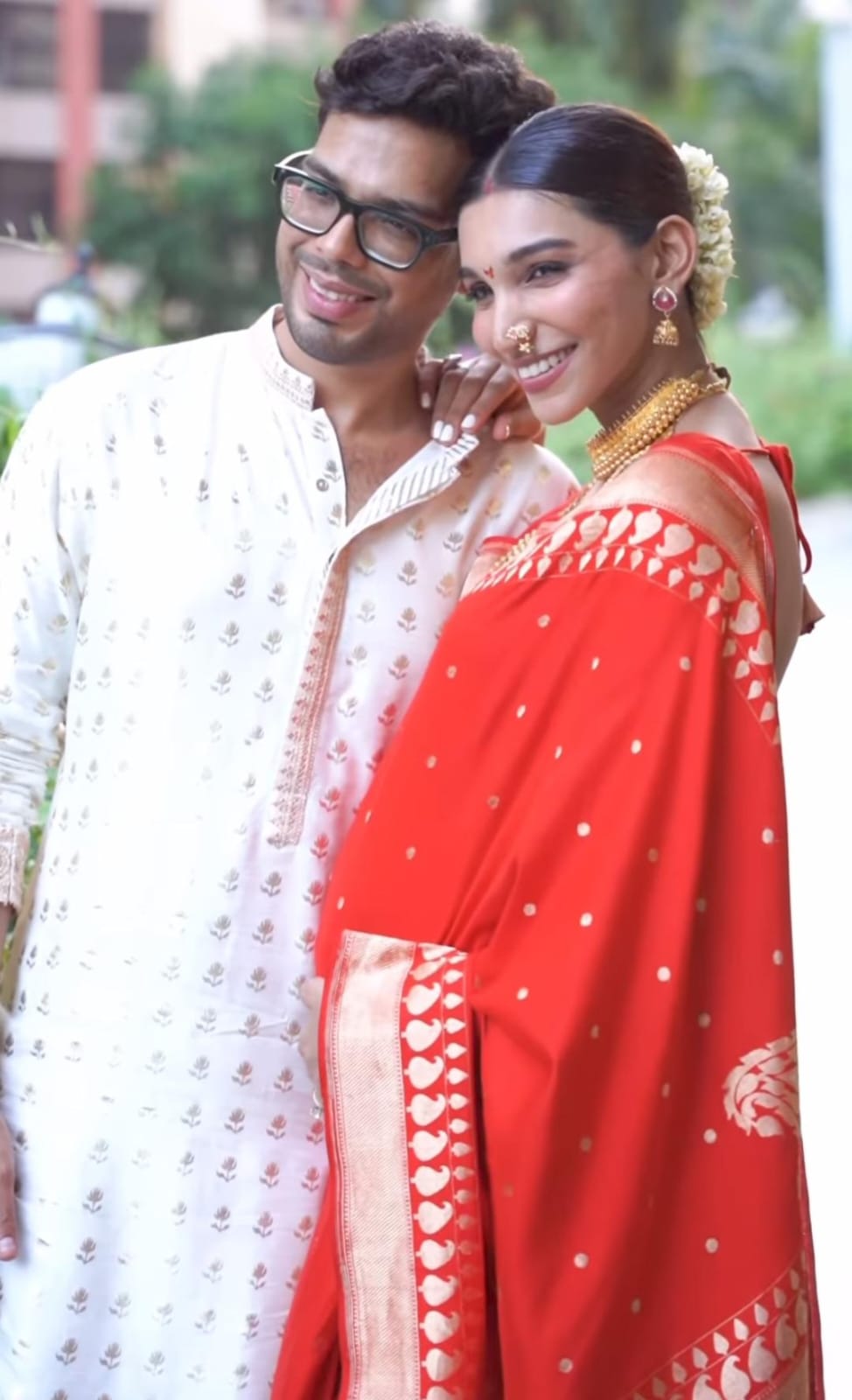 Tilgul Tradition
Guests are offered tilgul (sesame and jaggery sweets) along with a leaf of the apta tree. This sweet exchange symbolises the sharing of happiness and the hope that the mother's life will be as sweet as the tilgul.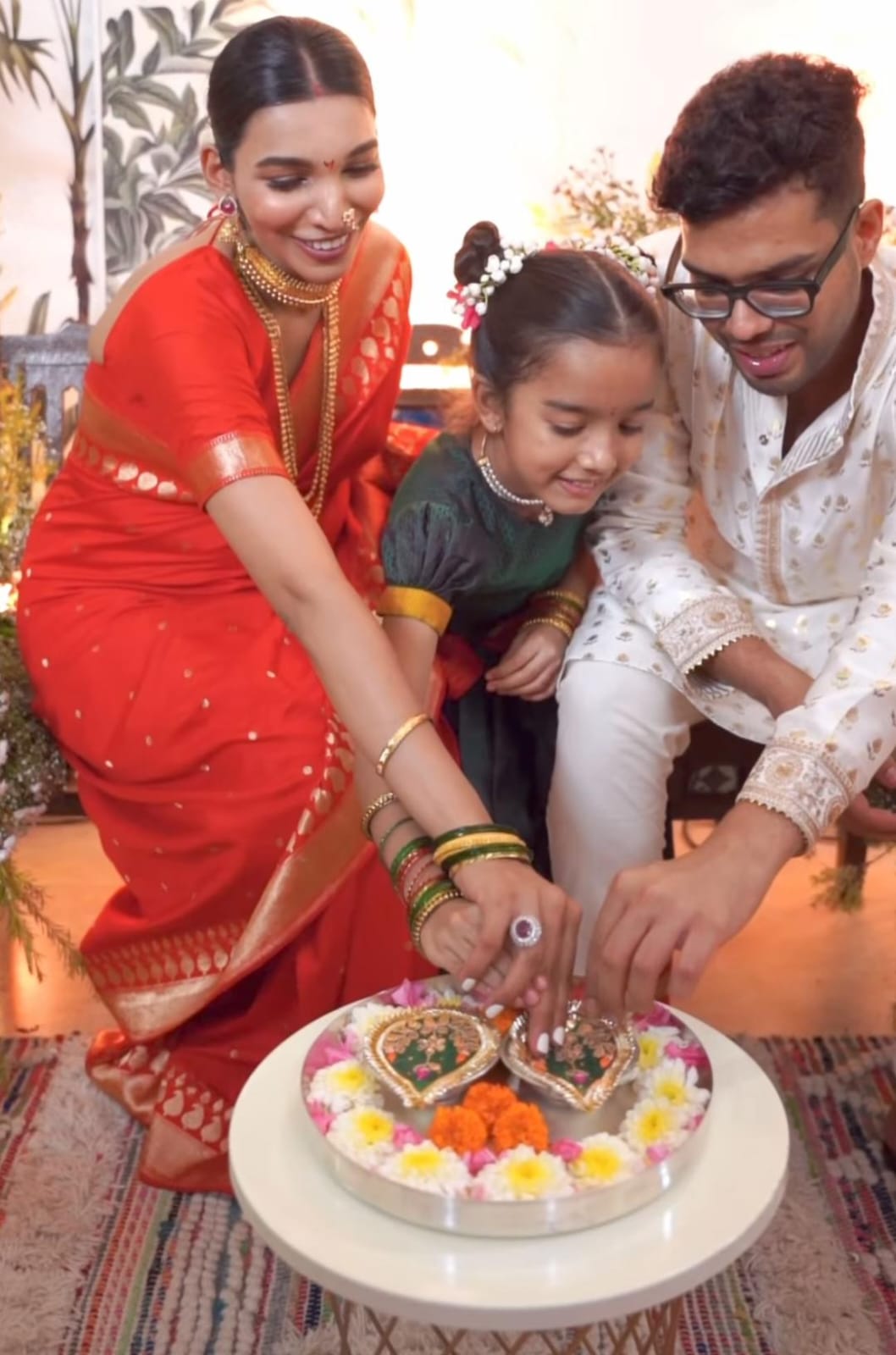 Thread Ceremony
In some regions, a thread is tied around the mother-to-be's wrist with seven knots, each representing a blessing for the well-being of the baby and mother.
Lavani Dance
Traditional Lavani dance performances are a common part of the celebration. These energetic and rhythmic dances involve colourful costumes and are a source of entertainment.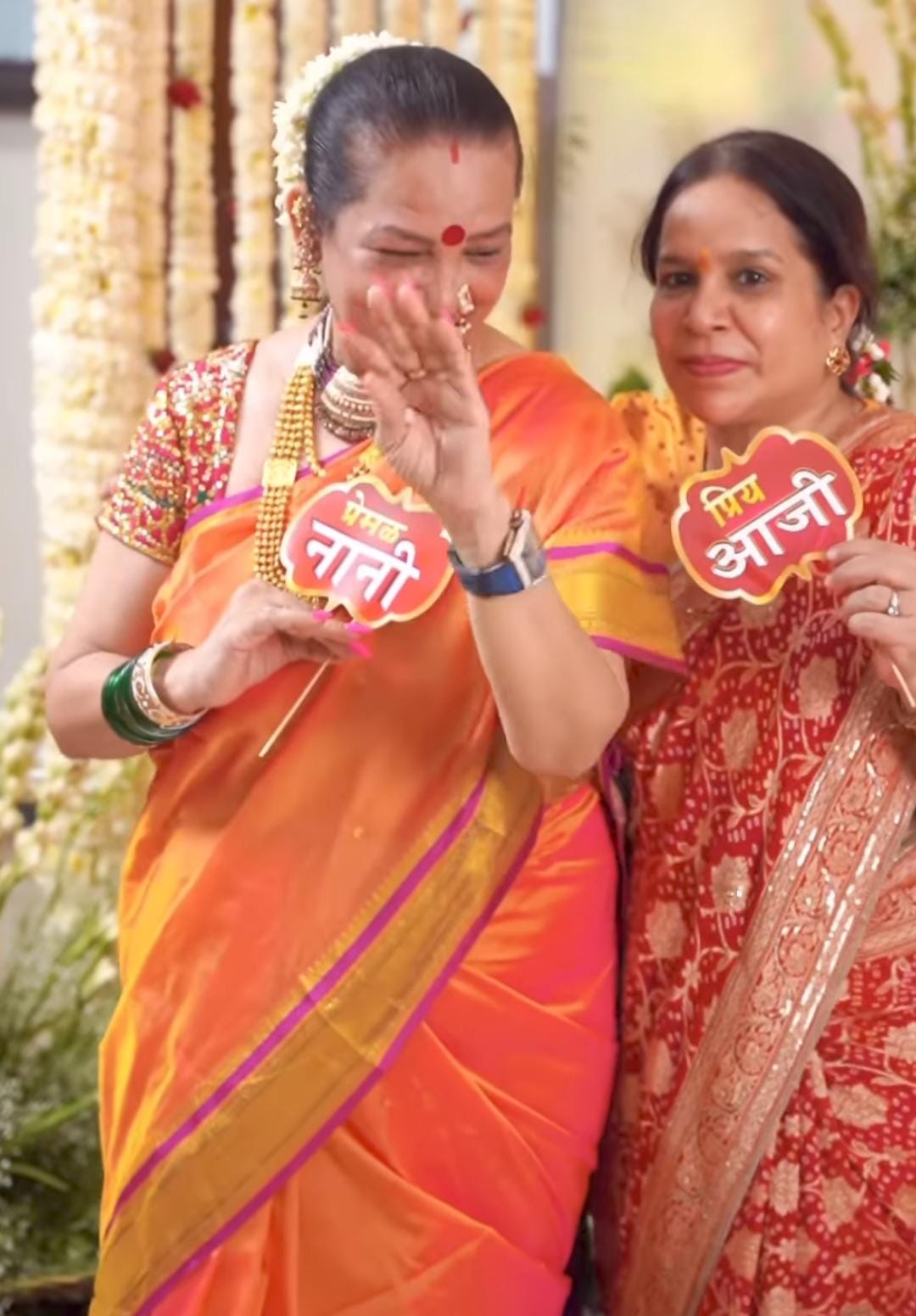 Baby Names
Guests may suggest names for the baby, and there may be a special ceremony to reveal the chosen name or names.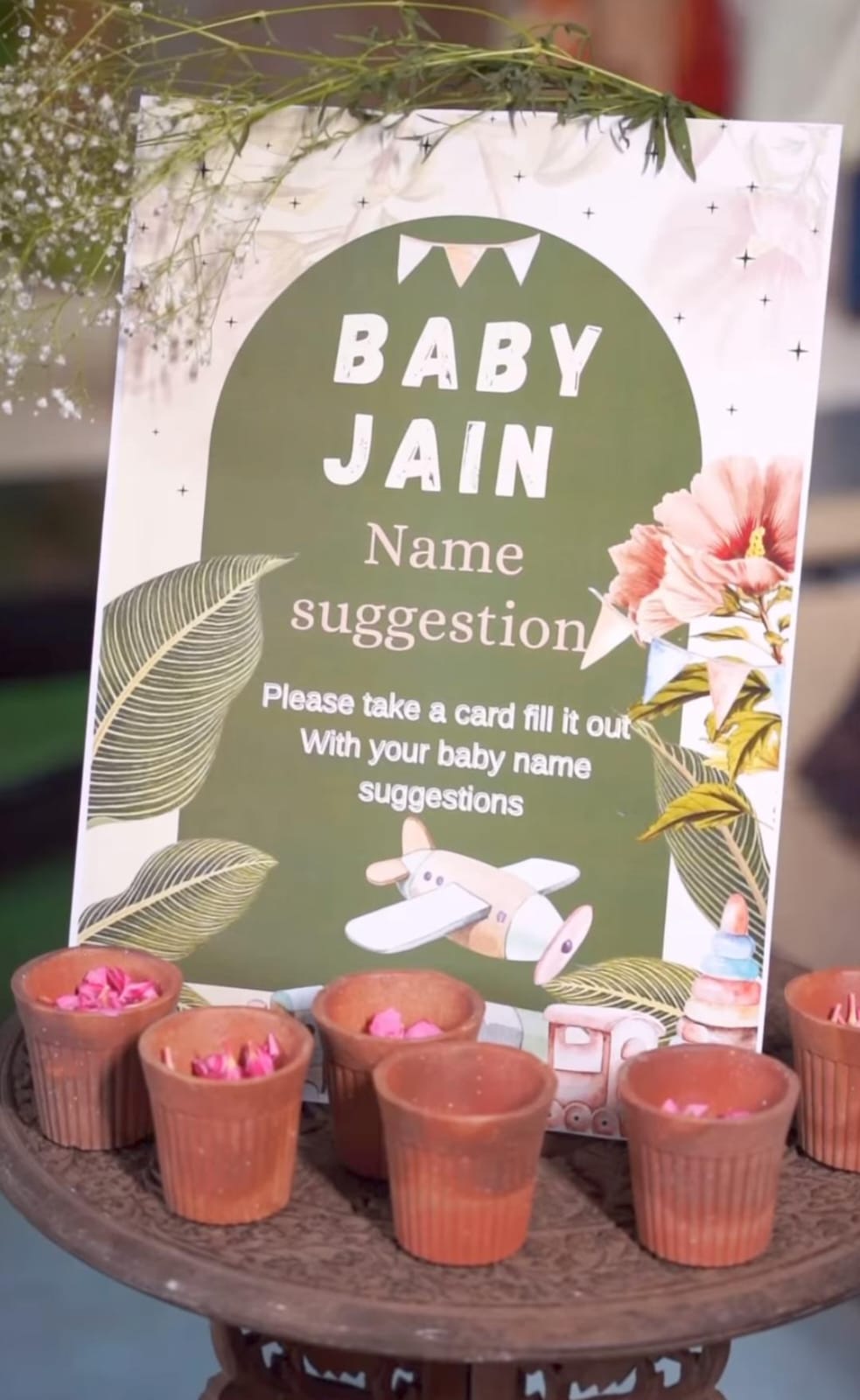 Feast
A lavish Maharashtrian feast is an important part of the celebration. It includes a variety of dishes, such as puran poli, bhakri, and sweets like modak and kheer.
Tug of War (Vitthal Vitthal)
A playful game of tug of war is organised, usually between the maternal and paternal sides of the family. This lighthearted competition adds a fun and competitive element to the celebration.
These fun and engaging rituals at a Dohale Jevan make me want to attend one!
Feature Image: Instagram