Indian cricketer Shubman Gill has become a sensation! Both his good looks and exceptional batting skills have made him the talk of the town. However, it is his dating life that has been creating the most buzz. The cricketer has been linked with both Sara Ali Khan and Sara Tendulkar. Coincidently, both the ladies not only have their first names in common but also a cricket connection. While the former is the granddaughter of iconic cricketer Mansoor Ali Khan Pataudi, the latter is the daughter of cricket legend Sachin Tendulkar.
One can only imagine the amount of confusion that entails for someone who decides to date both the Saras. Well, looks like Shubman has done exactly that. Read on for details on his complicated love life:
Sara Tendulkar & Shubman Gill
Rumours of Sara Tendulkar and Shubman Gill dating started doing the rounds after they followed each other on Instagram. Fans also noticed that Sara was following Shubman's sisters–Shahneel Gill and Simran Sidhu. They were sure something was cooking between the two after they noticed that Shubman and Sara were commenting and liking each other's posts. Sara even rooted for Shubman and called him her 'favourite player' during the IPL 2020 match between  Kolkata Knight Riders and Mumbai Indians. 
However, what added more fuel to the fire was when Shubman posted a picture of him sipping coffee at a restaurant on Valentine's Day. Fans were quick to point out how the background and place in the pic were similar to those in one of Sara's Instagram posts. But while their fans were still waiting for them to make things official, they unfollowed each other. It was later reported that the two had broken up.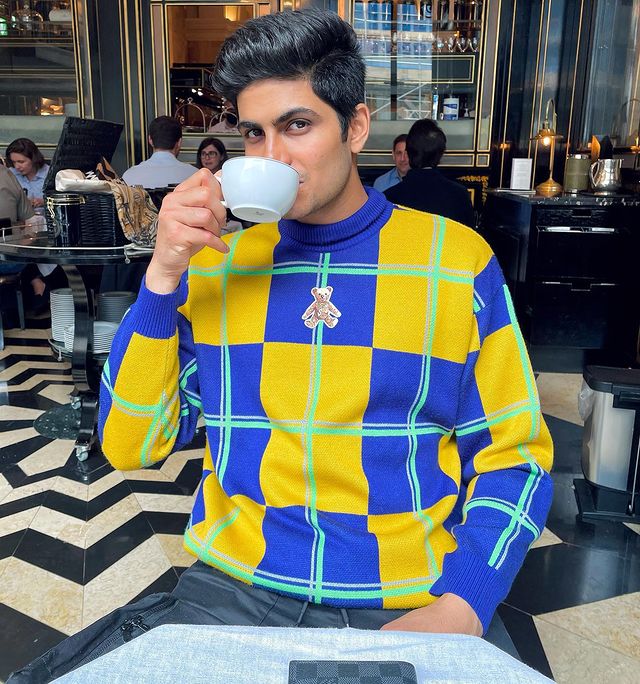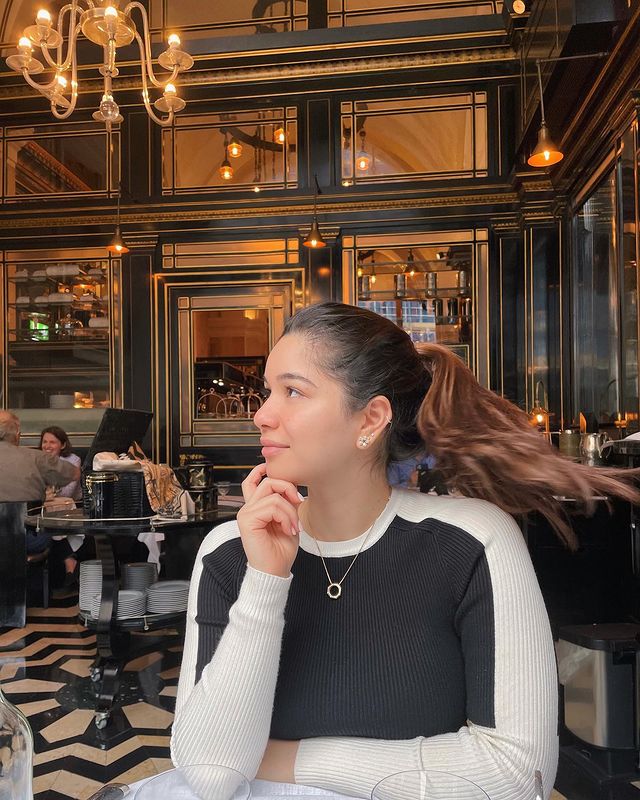 Sara Ali Khan & Shubman Gill
In 2022, the cricketer grabbed eyeballs when he was spotted having dinner with Sara Ali Khan. Reportedly, the two were seen at Bastian, Mumbai, which got the gossip mill churning. Later, in  Oct 2022, the two were spotted leaving a hotel in Delhi. In the same month, Shubman and Sara Ali Khan were spotted boarding a flight together and sitting beside each other.  
Rumours mills went wilder when Shubman Gill appeared on Sonam Bajwa's chat show Dil Diyan Gallan. When Shubman was asked to name the fittest female actress in Bollywood, he replied, "Sara". When Sonam enquired whether he is dating Sara, he replied "Maybe". He added, "Sara da sara sach bol reyaan. Maybe, maybe not" After this interview, pictures of Shubman and Sara from Ahmedabad airport took the internet by storm. 
Check out the humble behaviour of #saraalikhan in flight from Delhi to Mumbai. She gave selfies to everyone with warm gesture. #exclusive @SaraAliKhan pic.twitter.com/61iFwddDRz

— Crazy 4 Bollywood 💙 (@crazy4bolly) October 12, 2022
Now, as per the latest reports, Sara Ali Khan and Shubman Gill have called it quits. They recently unfollowed each other on Instagram as well. Furthermore, it has also been reported that post his breakup with Sara Ali Khan, Shubman might have started dating Sara Tendulkar again.
Woah! Shubman's love life is sure hella confusing. Here's hoping he clears out Sara ka Sara confusion soon.
Featured Image: Instagram