For all of us at POPxo and MyGlamm, today is a very exciting day! The POPxo Makeup Collection just dropped, marking our first entry into the beauty industry. What makes this launch 'extra' special is that the entire POPxo Makeup Collection has been created exclusively by MyGlamm!
The POPxo makeup collection is designed to be your beauty BFF. It includes a range of 13 highly pigmented, multi-purpose, travel-friendly makeup kits that are meant for your face, eyes, lips, and nails. Formulated with high-quality ingredients, each kit is designed to cater to a different makeup mood. They can be used to create everything from a fashion-forward look to a minimal look. Perfect to fit all your high-end beauty needs at affordable prices!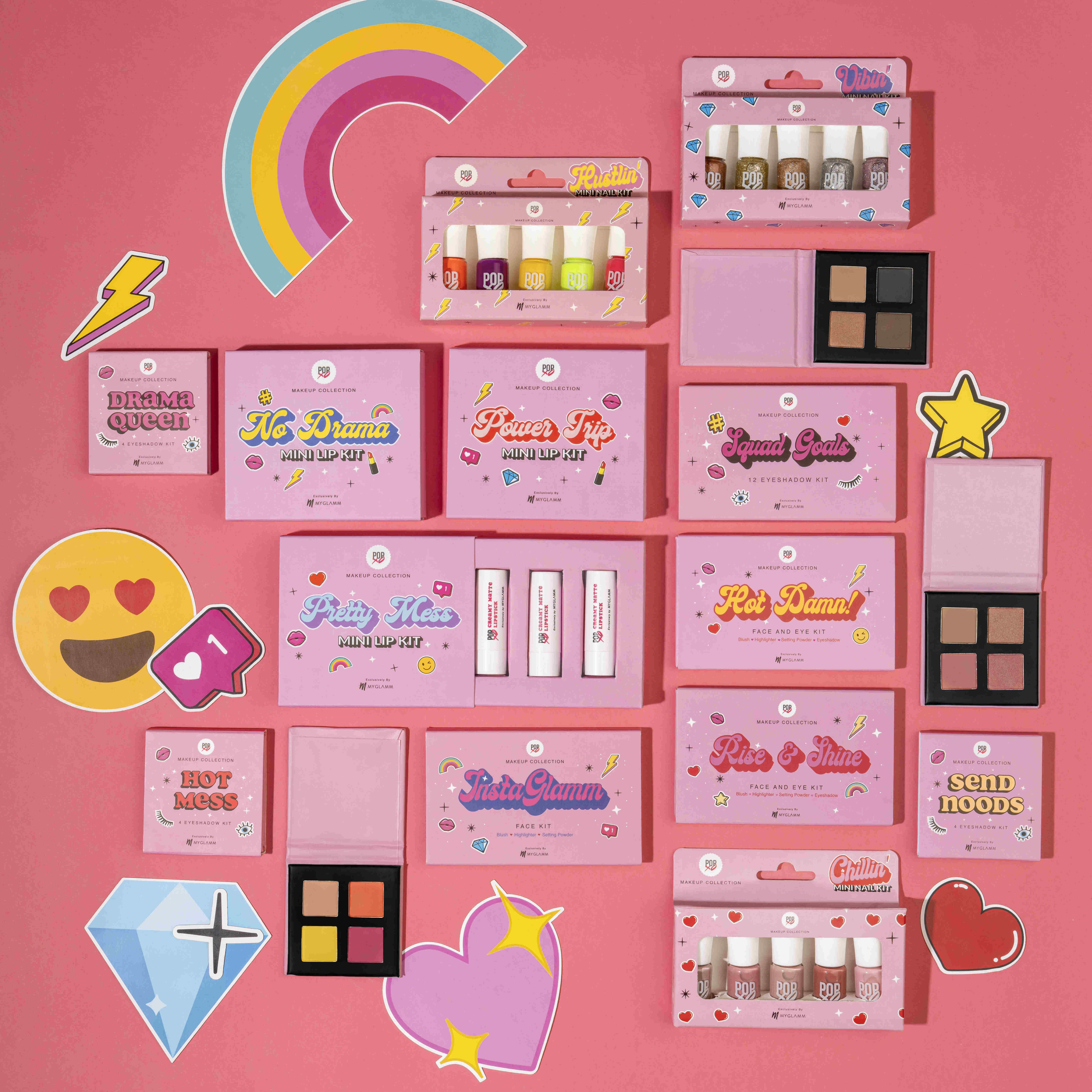 Get ready to load up on the latest beauty trends in the cutest (duh, pink) packaging! So whether you're a little bit of a Drama Queen or a Hot Mess, we've set you up to get your InstaGlamm on in a quick swipe. We've also kept in mind your love for #selfies and #shelfies while designing the makeup collection. We're talking glitter manis, nude lips and makeup highlighted to the Gods!
Excited? Good! Here's everything we have in store for you! 
Also Read: Bridal makeup quotes
A Versatile Eyeshadow Palette
Squad Goals – 12 Eyeshadow Kit
A Face Makeup Kit For Glamm On The Go
InstaGlamm Face Kit
Day & Night Face & Eye Makeup Kits
Rise & Shine  – Face & Eye Kit
Hot Damn! – Face & Eye Kit
Mini Eyeshadow Kits That Pack A Punch
Drama Queen – 4 Eyeshadow Kit
Send Noods  – 4 Eyeshadow Kit
Hot Mess – 4 Eyeshadow Kit
Lip Kits Where Sass Is Packed In Mini Bullets
No Drama – Mini Lip Kit
Pretty Mess – Mini Lip Kit
Power Trip – Mini Lip Kit
Mini Nail Kits For The Trendiest DIY Manicures
Chillin' Mini Nail Kit
Hustlin' Mini Nail Kit
Vibin' Mini Nail Kit
Phew! We almost lost our breath there. It is a good thing then that every makeup kit or palette is just under 500. Say what?! Yes, you read it right. When we said this makeup collection was affordable, we truly meant it. Your pocket money is enough to buy you some POPxo-Glamm!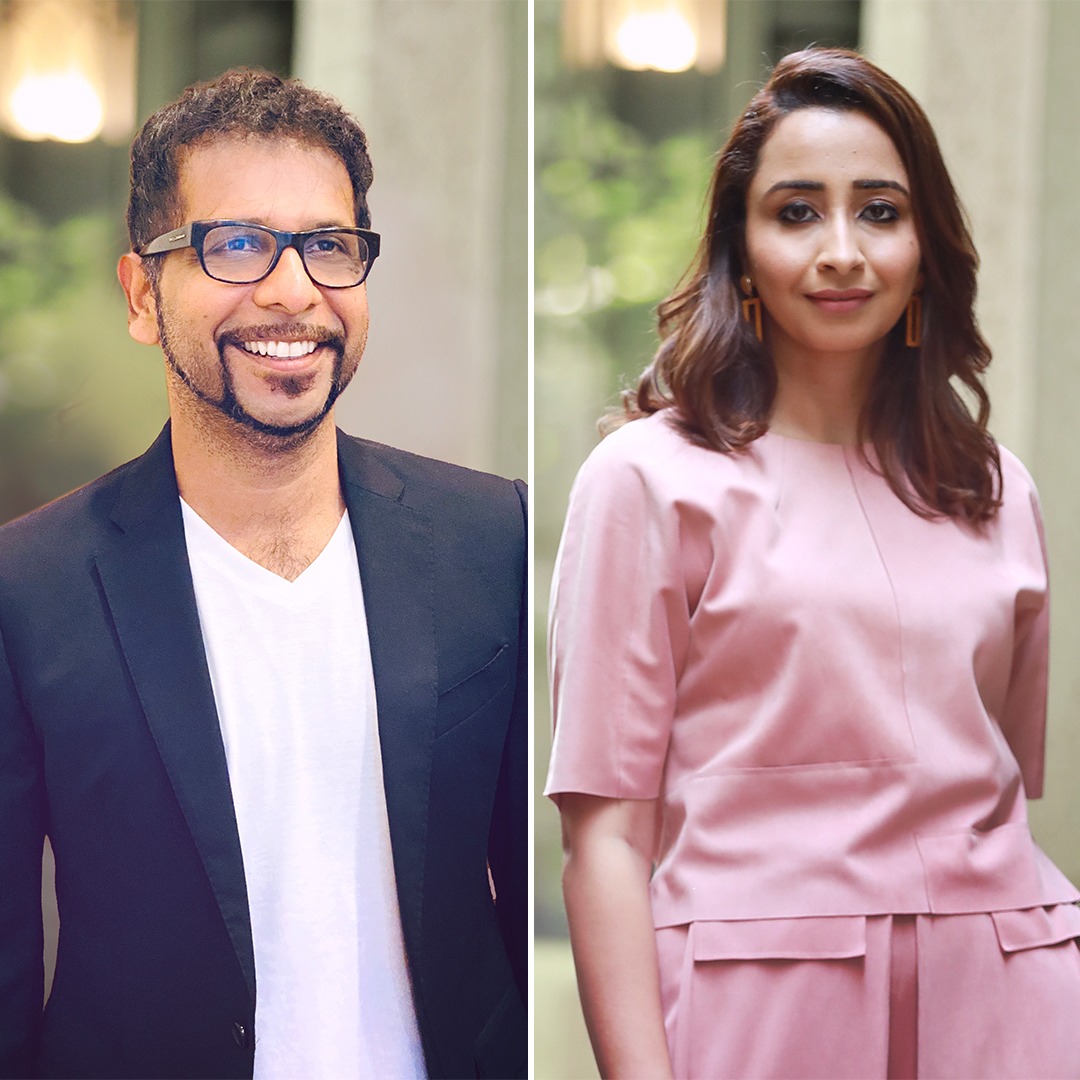 Wondering what goes into launching a range as extensive as the #POPxoMakeupKits? Us too! We asked Priyanka Gill, Co-Founder, Good Glamm Group, and Founder & CEO, POPxo, to tell us how this all came into play. "At POPxo we have always put our user first and the POPxo Makeup Collection was created to cater to a real user need for high-quality, fun makeup that's easy on the pocket. As POPxo, becoming a content-to-commerce brand has always been our dream and with this launch, we are making it a reality! " says Priyanka.
We spent months coming up with the perfect collection of 13 makeup kits that are small in size but BIG on impact! After rounds (and rounds) of sampling, feedback and Google Meets, we're so proud of what we've made for you!
Talking about the POPxo Makeup Collection, Founder & CEO, Good Glamm Group and Founder & CEO, MyGlamm, Darpan Sanghvi says "Priyanka and the amazing POPxo team understand the female millennial consumer better than anyone in the country. Based on that understanding, this vibrant makeup collection was created by POPxo which clearly fulfills an interesting gap for makeup kits that exists currently in the market. We are confident that POPxo Makeup by MyGlamm will be the fastest beauty brand in India to hit the Rs 100cr revenue run rate." 
We don't know about you, but we're already filling our carts with these cute pink makeup kits before they run out of stock. What are you waiting for? Add to cart already!
Featured Image: POPxo