Republic Day Quotes 2022 – Get Status, And Messages For The Patriot In You
Every year, on January 26, India celebrates its Republic Day for it was on this day that its constitution came into being. The drawing up of India's Constitution marked the time the country became the largest democracy in the world and the document replaced the Government of India Act (1935) as the governing document. 
This day of great significance is celebrated with great pride, joy, and enthusiasm each year with a Republic Day parade in Delhi. In this parade, representations from every state and union territory, traditional dance groups and the Indian armed forces display their strength as well as their cultural diversity for the world to see. Recently Indian women soldiers are also representing the countries pride.
While this is one way to celebrate Republic Day, another way is to let everyone know just how proud you are of the country. Here are some inspirational Republic day quotes, messages and status updates for you to share.
Top Republic Day Quotes in 2022
1. "India has two million gods and worships them all. In religion all other countries are paupers; India is the only millionaire." – Mark Twain
2. "We are Indians, firstly and lastly" – B.R. Ambedkar
3. "The sanctity of law can be maintained only so as long as it is the expression of the will of the people." – Bhagat Singh
4. "In the great books of India, an empire spoke to us, nothing small or unworthy, but large, serene, consistent, the voice of an old intelligence, which in another age and climate had pondered and thus disposed of the questions that exercise us." – Ralph Waldo Emerson
5. "A nation's culture resides in the hearts and in the soul of its people." – Mahatma Gandhi
6. "Democracy means nothing if people are not able to work the democracy for the common good." – Chandra Bhushan
7. "Citizenship consists in the service of the country." – Jawahar Lal Nehru
8. "I pray for India's advancement from strength to strength, rising and powerful nation, leading the world in the years to come, to a higher level of civilization. Indeed, this has been the dream, the vision, of the great stalwarts in our struggle for freedom. In India's emancipation, they saw new hope for humanity." – Shankar Dayal Sharma
9. "This republic was not established by cowards, and cowards will not preserve it." – Elmer Davis
10. "Behold a republic standing erect while empires all around are bowed beneath the weight of their own armaments a republic whose flag is loved while other flags are only feared." – William Jennings Bryan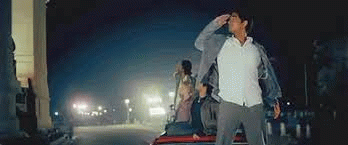 11. "If there is one place on the face of earth where all the dreams of living men have found a home from the very earliest days when man began the dream of existence, it is India." – Romain Rolland
12. "The sovereignty of scriptures of all religions must come to an end if we want to have a united integrated modern India." – B.R. Ambedkar 
13. "A moment comes, which comes but rarely in history, when we step out from the old to the new; when an age ends; and when the soul of a nation long suppressed finds utterance." – Jawahar Lal Nehru
14. "India has no dearth of brave young men and women and if they get the opportunity and help then we can compete with other nations in space exploration and one of them will fulfill her dreams." – Atal Behari Vajpayee
15. "On what rests the hope of the republic? One country, one language, one flag!" – Alexander Henry
16. "I feel that the constitution is workable, it is flexible and it is strong enough to hold the country together both in peacetime and in wartime. Indeed, if I may say so, if things go wrong under the new Constitution, the reason will not be that we had a bad Constitution. What we will have to say is that Man was vile." – B. R. Ambedkar
17. "A man's feet must be planted in his country, but his eyes should survey the world." – George Santayana
18. "The true republic: men, their rights and nothing more; women, their rights and nothing less." – Franklin Pierce Adams
19. "India is the cradle of the human race, the birthplace of human speech, the mother of history, the grandmother of legend, and the great grandmother of tradition. Our most valuable and most astrictive materials in the history of man are treasured up in India only!" – Mark Twain
20. "When I read the Bhagavad-Gita and reflect about how God created this universe everything else seems so superfluous." – Albert Einstein
21. "A return to first principles in a republic is sometimes caused by the simple virtues of one man. His good example has such an influence that the good men strive to imitate him, and the wicked are ashamed to lead a life so contrary to his example." – Niccolo Machiavelli
22. "At the dawn of history, India started on her unending quest, and trackless centuries are filled with her striving and the grandeur of her success and her failures. Through good and ill fortune alike she has never lost sight of that quest or forgotten the ideals which gave her strength." – Jawaharlal Nehru
Republic Day Quotes In Marathi
23. "India – The land of Vedas, the remarkable works contain not only religious ideas for a perfect life but also facts which science has proved true. Electricity, radium, electronics, airship, all were known to the seers who founded the Vedas." – Wheeler Wilcox
24. "We end today a period of ill fortune and India discovers herself again. The achievement we celebrate today is but a step, an opening of opportunity, to the greater triumphs and achievements that await us. Are we brave enough and wise enough to grasp this opportunity and accept the challenge of the future?" – Jawahar Lal Nehru
25. "Patriotism is religion and religion is love for India." – Bankim Chandra Chatterjee
26. "A country's greatness lies in its undying ideals of love and sacrifice that inspire the mothers of the race" – Sarojini Naidu
27. "Where the mind is without fear and the head id held high, where knowledge is free, where the world has not been broken up into fragments by domestic walls, where words come out from the depth of truth, where tireless striving stretches its arms towards perfection, where the clear stream of reason has not lost its way into the dreary desert sand of dead habit, where the mind is led forward by thee into ever-widening thought and action–Into that heaven of freedom, my Father, let my country awake." – Rabindranath Tagore
28. "Breathes there the man with soul so dead, Who never to himself hath said, This is my own, my native land." – Walter Scott
29. "Every Indian should now forget that he is a Rajput, a Sikh or a Jat. He must remember that he is an Indian." – Sardar Vallabhbhai Patel
30. "So long as you do not achieve social liberty, whatever freedom is provided by the law is of no avail to you." – B. R. Ambedkar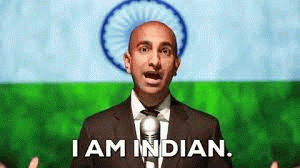 31. "If yet your blood does not rage, then it is water that flows in your veins. For what is the flush of youth, if it is not of service to the motherland." – Chandrashekhar Azad
32. "We believe in peace and peaceful development, not only for ourselves but for people all over the world." – Lal Bahadur Shastri
33. "Swaraj is my birthright and I shall have it." – Bal Gangadhar Tilak
34. "Let new India arise out of peasants' cottage, grasping the plough, out of huts, cobbler, and sweeper." – Swami Vivekananda
35. "Even if I died in the service of the nation, I would be proud of it. Every drop of my blood will contribute to the growth of this nation and to make it strong and dynamic." – Indira Gandhi
36. "The Republic is open and tolerant but also knows how and when to be firm and make its values respected." – Jean-Pierre Raffarin
37. "Toleration and liberty are the foundations of a great republic." – Frank Lloyd Wright
38. "Our great Republic is a government of laws and not of men. Here, the people rule." – Gerald R. Ford
39. "I think patriotism is like charity — it begins at home." – Henry James
40. "You must be the change you want to see in the world." – Mahatma Gandhi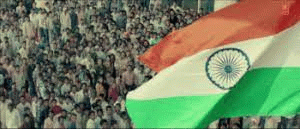 Status Updates For Republic Day
Let the world know with the status updates for Republic day on WhatsApp and Instagram you're a proud Indian and nothing can change that!
1. 'Let the only thing prevail today be peace and love for our fellow Indians. Happy Republic Day'
2. 'Remember your country today and thank her for all she's done for you.'
3. 'Hold your head up and be proud to be an Indian for our motherland is the greatest nation of all.'
4. 'As the youth of this nation, I pledge to protect the virtue of my nation in all situations, no matter at what cost. This country is my pride and honour.'
5. 'A country is not made by its lands, mountains, rivers, and forests. It is made by the principles that the people live by and the patriotism that is behind the dedication to those principles. Let's make our India proud.'
6. 'In a country of various faiths, spiritualities, ethnicities, and beliefs, let us vow to be Indians before everything us. Unity is our strength.' 
7. 'God only grants liberty to those who can love, protect and defend it from those who oppose it. Be thankful for being a citizen of the country that grants you your liberty.'
8. 'It is the soldiers on the border who protect our constitution every day. Let us thank them today.'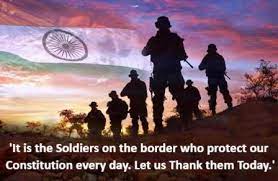 9. 'Let us join hands to protect our country from all dangers, social and physical, and anything that stops us from becoming a truly great nation.' 
10. 'Never take the freedom our ancestors died for lightly. Protect it at all costs.'
Messages To Send On Republic Day
Help others join you in feeling patriotic for your motherland with these republic day wishes, greetings and text messages for your friends and family.
1. 'From Kashmir to Kanyakumari, and from Kutch to Kibuthu, here's hoping that every Indian finds a reason to be grateful for the Constitution of India today.'
2. 'It is us, the people of the nation, who form the backbone of the country. Let us all promise today to be strong and have integrity in all that we do.' 
3. 'Let the North Star in our skies witness no land freer and more prosperous than our nation. Happy Republic Day to all fellow Indians.'
4. 'As a citizen of a sovereign, social, secular, democratic republic, it is our utmost duty to uphold the pillars our nation was formed upon. What better day to start than Republic Day?'
5. 'Let us all take a moment to remember those who fought for our freedom with their lives. Vande Mataram!'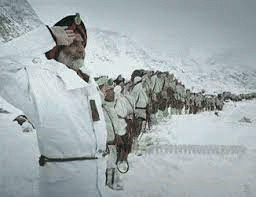 6. 'Today, on this day, our Constitution came into power and gave us faith, freedom, and pride. We should value this day that gave us our identity and united the whole country. Let's celebrate the day with a smile today.'
7. 'No amount of messages sent or things said today will be enough to thank my country for all it's done for me. The only thing we can do is continue to uphold her honour by our conduct and actions.'
8. 'We Indians carry pride in our hearts, faith in our words and freedom in our minds. It is what sets us apart from the world and what makes everyone stand up and notice our beautiful nation.'
9. 'Only a country as culturally and regionally diverse as ours could be loved as much it is. This is what makes me a proud Bharatiya.'
10. 'No matter where I am physically, it is in India, my motherland, the place my heart lies. Proud of my nation, today and every day.' 
Best Republic Day Wishes
Here are some best republic day wishes for 2021 to spread the spirit of patriotism.
1. May our nation continue on the path of progress, unfettered. India today is a rising power, a global leader, thanks to the valiant efforts of an extraordinary generation. Happy Republic Day!
2. Rebellion is a virtue of democracy. Taking inspiration from our freedom fighters, let's revolt against the evils of inequality and injustice. Let's rise above hate. Jai Hind!
3. Many freedom fighters and selfless leaders laid down their lives for our motherland. Let's strive to better our country by doing our bit. Jai Hind! 
4. Dear people of India, let's fight together, not against each other. Happy Republic Day!
5. It's a very auspicious day for every Indian, let's salute our country, let's pledge to make India happy and healthy this Republic Day!
6. May our great nation remain independent, free from the clutches of evil and prosperous forever. Happy Republic Day! 
7. Let's build an India our freedom fighters aspired for, let's not let their boundless efforts go in vain. Happy Republic Day! 
8. Happy Republic Day to all fellow Indians. Jai Hind!
9. We live with prestige, honour and dignity because of the sacrifices our freedom fighters made. Let's remember our glorious past, let's bow our head in humility. Happy Republic Day! 
10. To the heroes of India, to the people of India, a very happy Republic Day!
Featured Image: Indian Express
Some More Stories On Republic Day
Children's Day Celebration Ideas: If you wondering how to celebrate Children's Day this year, then do not worry because we have some amazing ideas for you.
New Home & Housewarming Wishes: Always struggling with words? Here are some wishes that will keep you covered.
Best Bollywood Desh Bhakti Songs: Check out our list of favorite Hindi patriotic songs that are sure to evoke Desh Bhakti in you!
Best Desh Bhakti Movies: Get set to get teary-eyed! Check out our list of patriotic movies every Indian should watch.
Tricolour Fashion Outfit Ideas: Get creative this Republic Day, let your style express your pride in the nation. Check out these tricolour outfit ideas.
Republic Day Rangoli Designs: Check out these amazing Republic Day rangoli designs for your house and office
Republic day captions : Here are some of the best Republic day captions to bookmark RN!
© 2023 THE GOOD GLAMM GROUP