You Can't Miss These Inside Videos From Ambanis' NMACC Launch
Mumbai is currently witnessing the best of times right now. After the iconic Dior Fall/Winter 2023 show at the Gateway Of India, the city is witnessing a three-day launch event for the Neeta Mukesh Ambani Cultural Centre. The sole reason for this initiative is to embrace and preserve the history of performing arts in India. With Bollywood's A-listers and Hollywood's big names like Zendaya, Tom Holland, and Gigi Hadid as guests, the NMACC musical launch looks no less than a grand festival!
All the celebs were dressed to the nines! We also got our hands on inside videos. Have a look:
When Sid-Kiara Caught Up With The Pataudis
Jab DP Met PC!
PC & Karan's Iconic Hug
When u don't have a spine to walk the talk u should not act brave. They try to fool u but end up exposing themselves & become hypocrites.
Take a look at how #PriyankaChopra
Hugged #KaranJohar like a lost friend & once again lost her credibility.#PriyankaChopraJonas#NMACCGala pic.twitter.com/JEHJaASvhU

— Rahul Chauhan (@RahulCh9290) March 31, 2023
Elli Avvram's Beautiful Kathak Dance
The Incredible Performance
A world class venue for Music, Dance, Art & Culture in my Bay!! #NMACC , such a joy & pride to be here today for the inauguration. #Mumbai #BKC pic.twitter.com/HHRmOSyaLJ

— Sona Mohapatra (@sonamohapatra) March 31, 2023
Meet The Cutie Shraddha Kapoor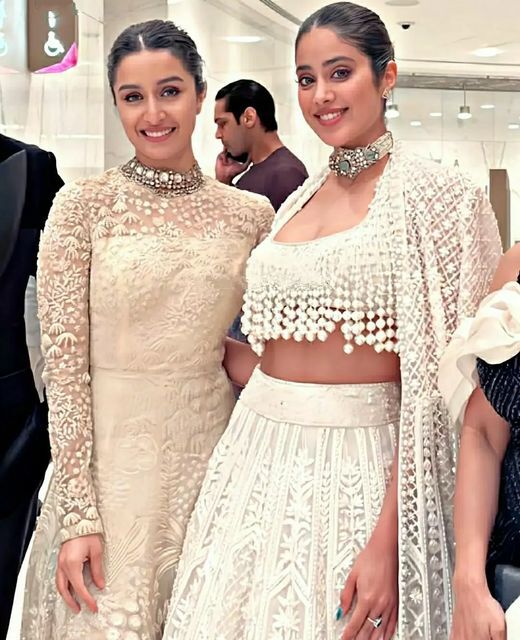 What a grand event! BRB, looking for some more inside videos for y'all. Stay tuned!
Feature Image: Instagram
© 2023 THE GOOD GLAMM GROUP