Watching people fall in love in reel or real life always tears us with happiness. While we've grown up watching and admiring the love stories of Bollywood celebs, it's the social media influencers who are stealing the show by portraying their relatable AF love lives in modern times. One such fairytale is that of famous luxury fashion influencer Masoom Minawala and her husband, Shailin Mehta. From falling in love over a phone call to being in a long-distance marriage, Masoom and Shailin proved that 'love conquers all'! Let's have a look at their relationship timeline:
Falling In Love 'Virtually'
It all started in 2012 when Masoom first met Shailin at a common friend's party, for a mere 15 minutes in total. While Shailin was studying at the University of Nottingham, she was growing her e-commerce brand in Mumbai. The two used to communicate through texts and phone calls, which later turned into long Skype sessions spanning different time zones. The couple fell in love over calls before Masoom took up a fashion diploma course at the University Of Arts, London.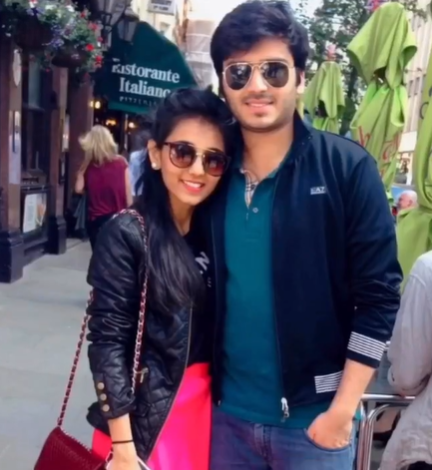 'Will You Be My Girlfriend?'
On Masoom's first day in the city, Shailin, who was then living in Belgium, flew down to London to meet her. After helping Masoom hunt for apartments, Shailin surprised her with a dress and a note on her bed that read, "Wear this and be ready in 15 minutes, I'm taking you somewhere special." Prince Charming came to pick up his princess and the two headed towards the mesmerizing London Eye where Shailin officially asked Masoom to be his girlfriend! While talking about this in one of her interviews, Masoom revealed, "Suddenly, I see a glimpse of the London Eye. I was mesmerized – Shailin had booked our tickets long back and as I got out, he hugged me and took me up on that glass bubble. When we were on top of the wheel, overlooking the entire city, Shailin held my hands and asked me to be his girlfriend.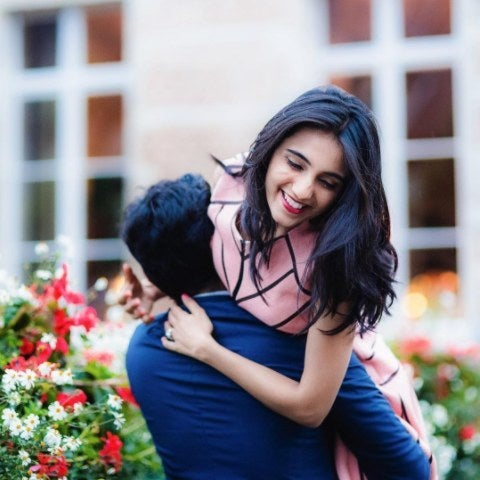 Seal The Deal
After four years of dating, Shailin asked an even bigger question. It all began when Shailin visited Mumbai from Surat under the pretence of a casual visit to see Masoom and her family. After taking her to an exquisite Japanese restaurant, Shailin instructed the driver to head to Marine Drive. Sharing the whole incident during an interview, Masoom said, "We were strolling for about five minutes and, as expected, I couldn't stop complaining. To be completely honest, it really wasn't that hot," she admits. "During our walk, we were approached by a caricature artist. Knowing me and the collector of all things 'love' that I blatantly am, Shailin knew I could never say no to this sort of request. Normally, I would have to convince him to sit through the long-drawn minutes, but this time he seemed rather ready, so I was excited to jump at this chance. We sat on the seaside while we were being sketched and the Instagrammer in me even managed to click a quick shoefie." Upon completion, Masoom looked at the artist's work only to find a beautiful painting of a boy kneeling with a ring in his hand in front of a girl at the London Eye. At that very moment, a violinist and guitarist appeared and began playing. Within seconds, Shailin was down on his knees, holding the most beautiful ring and asking her to spend the rest of her life with him. Paying an ode to the date when they started dating, Masoom's engagement ring also memorializes the beginning of their romance with the inscription "18/04/2012 to ∞."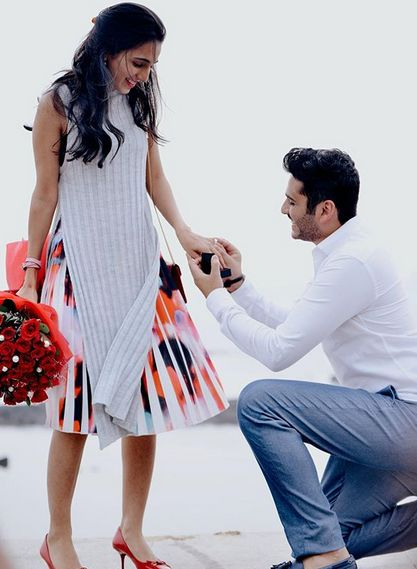 The Grand Shaadi
After having an intimate roka ceremony in 2015, Masoom and Shailin made quite a statement with their grandeur shaadi in 2017! From live streaming their D-day on the 'Gram to having a Holi-themed cocktail party, it was a ride worth remembering. The dulha-dulhan wore the most unconventional silhouettes and custom-made garments for their pre-wedding festivities. Here, take a look: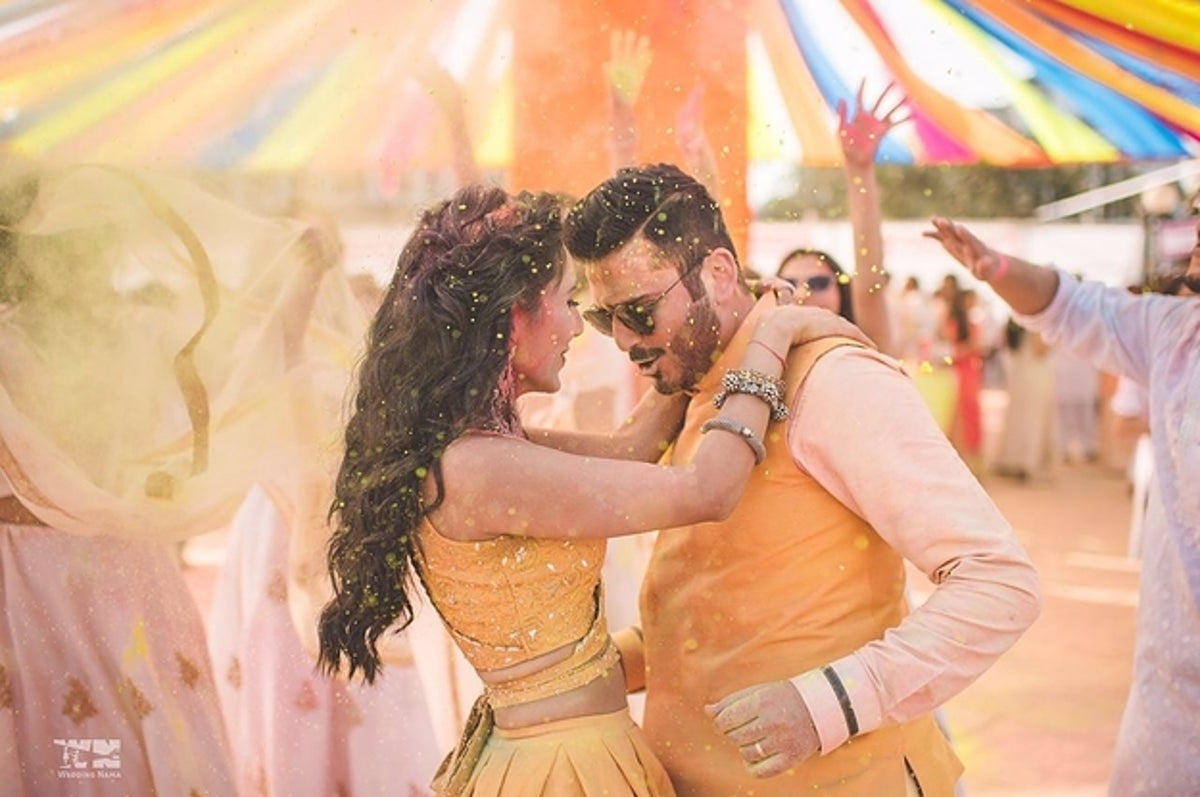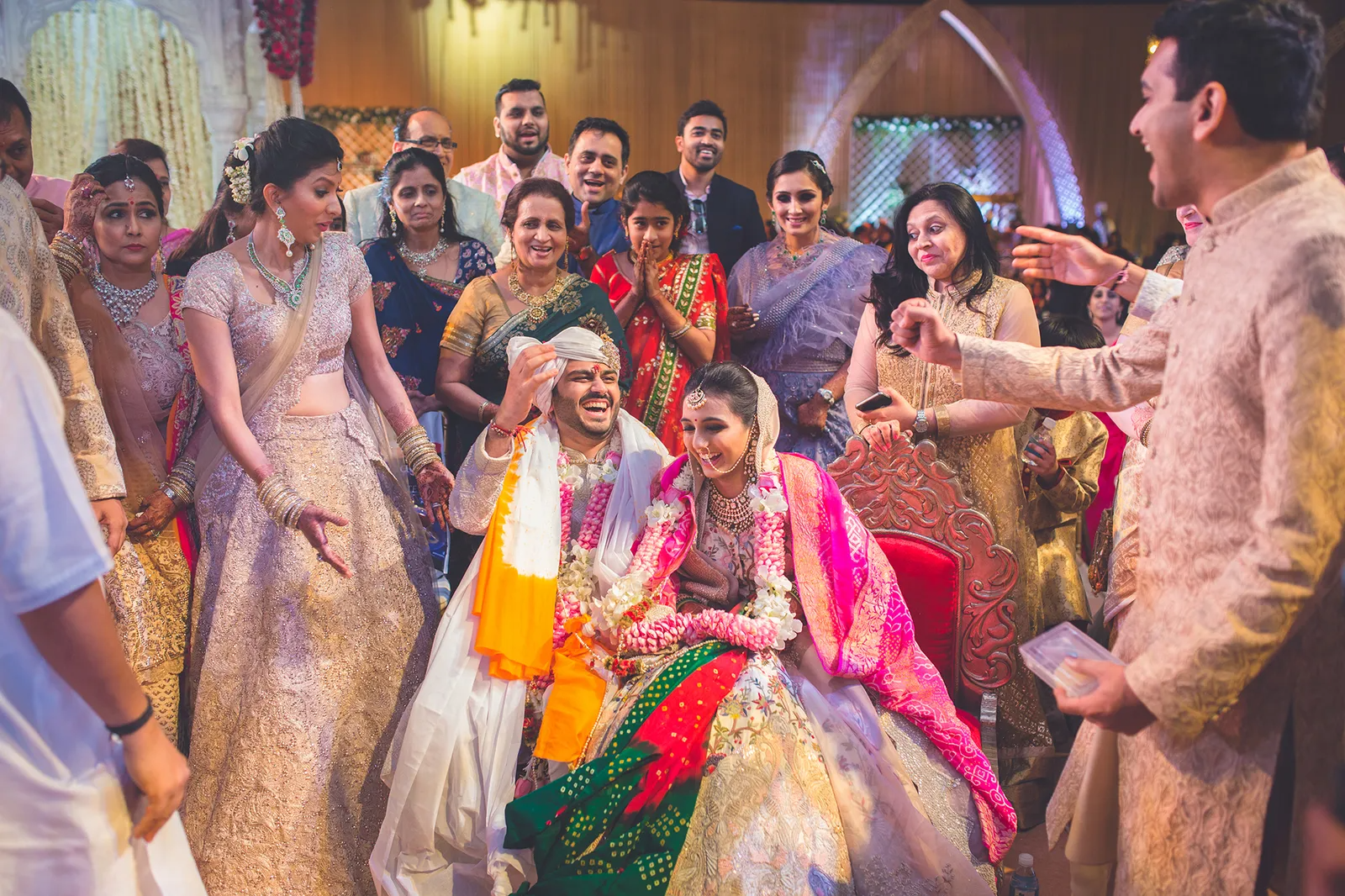 Long Distance Marriage
Though Masoom and Shailin made their home sweet home in Antwerp, Belgium after marriage, work commitments force them to stay apart for months at a stretch. Be it fashion weeks or month-long events in different countries, the two have to do LDR even after their marriage. However, the lovebirds make sure to maintain a healthy work-life balance and not let misunderstandings affect the precious bond they share. Goals, truly!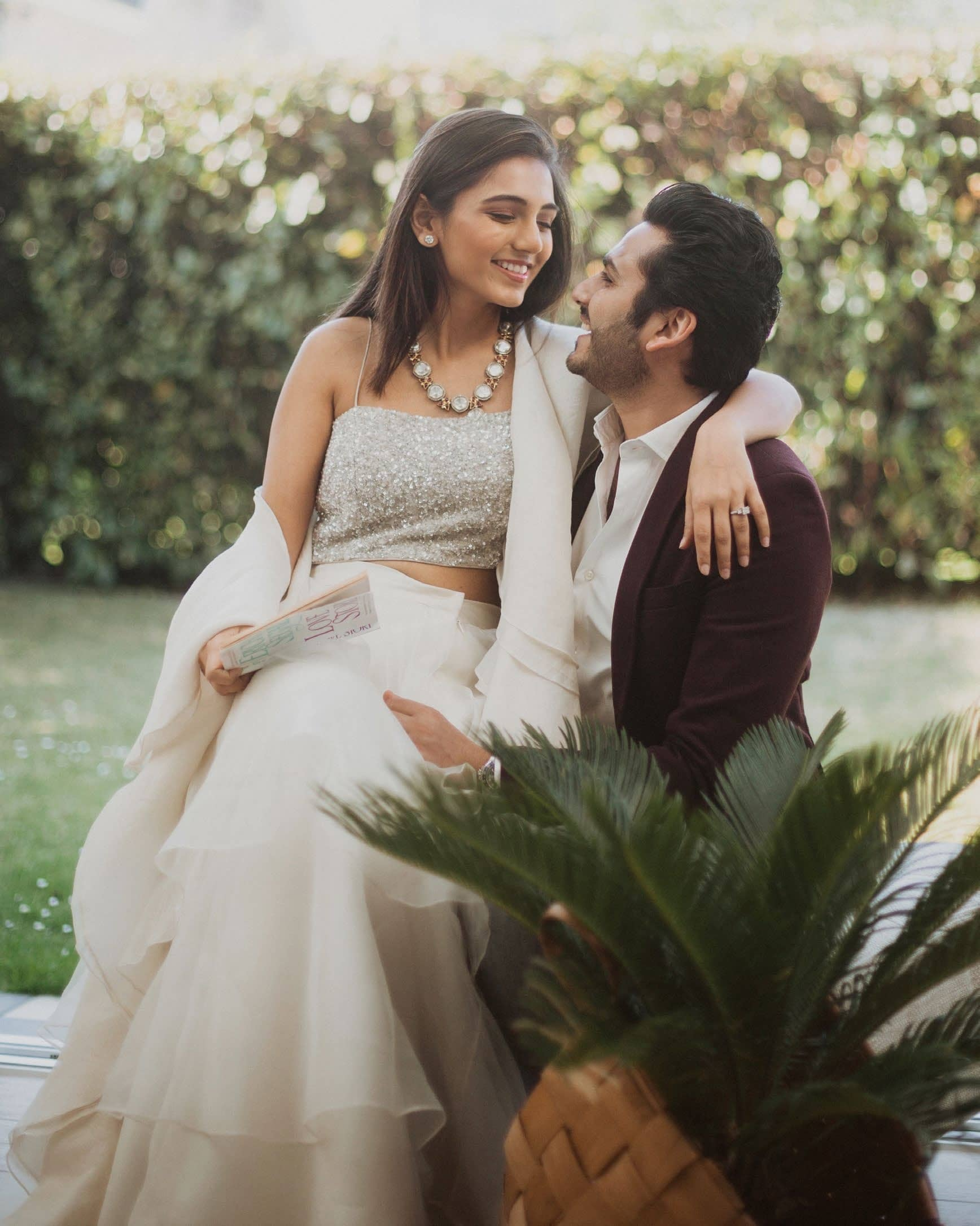 Here's hoping Masoom keeps posting more content with Shailin and their lil one, Zavi!
Feature Image: Instagram