There is a unique beauty to cross-cultural weddings. It is just heartwarming to see two people who love each other enough to not just accept but celebrate each other's beliefs, roots, and cultures. We just stumbled upon pictures from one such wedding. Shruthi Baskaran tied the knot with Bankole Makanju in a beautiful Indo-Nigerian ceremony earlier this year and it looked like one happy affair. Scroll through for pictures from this hatke shaadi:
Traditional But Make It Dreamy: Inside Shruthi & Bankole's Indo-Nigeria Shaadi
Shruthi and Bankole's three-day-long wedding in Chennai was all about celebrating the best of both worlds and everything that they now share as partners. The festivities comprised elaborate Tamil and Nigerian wedding ceremonies coupled with fun details from Western weddings and Bollywood.
The Desi Wedding Ceremony
For the Tamil ceremony, the couple went for complementing outfits in yellow and vermillion. While Bankole was seen in an angavestram and vesti, Shruthi stole the show in her rich Kanjeevaram that was beautifully paired with gold jewels. Here are some pictures from their desi wedding: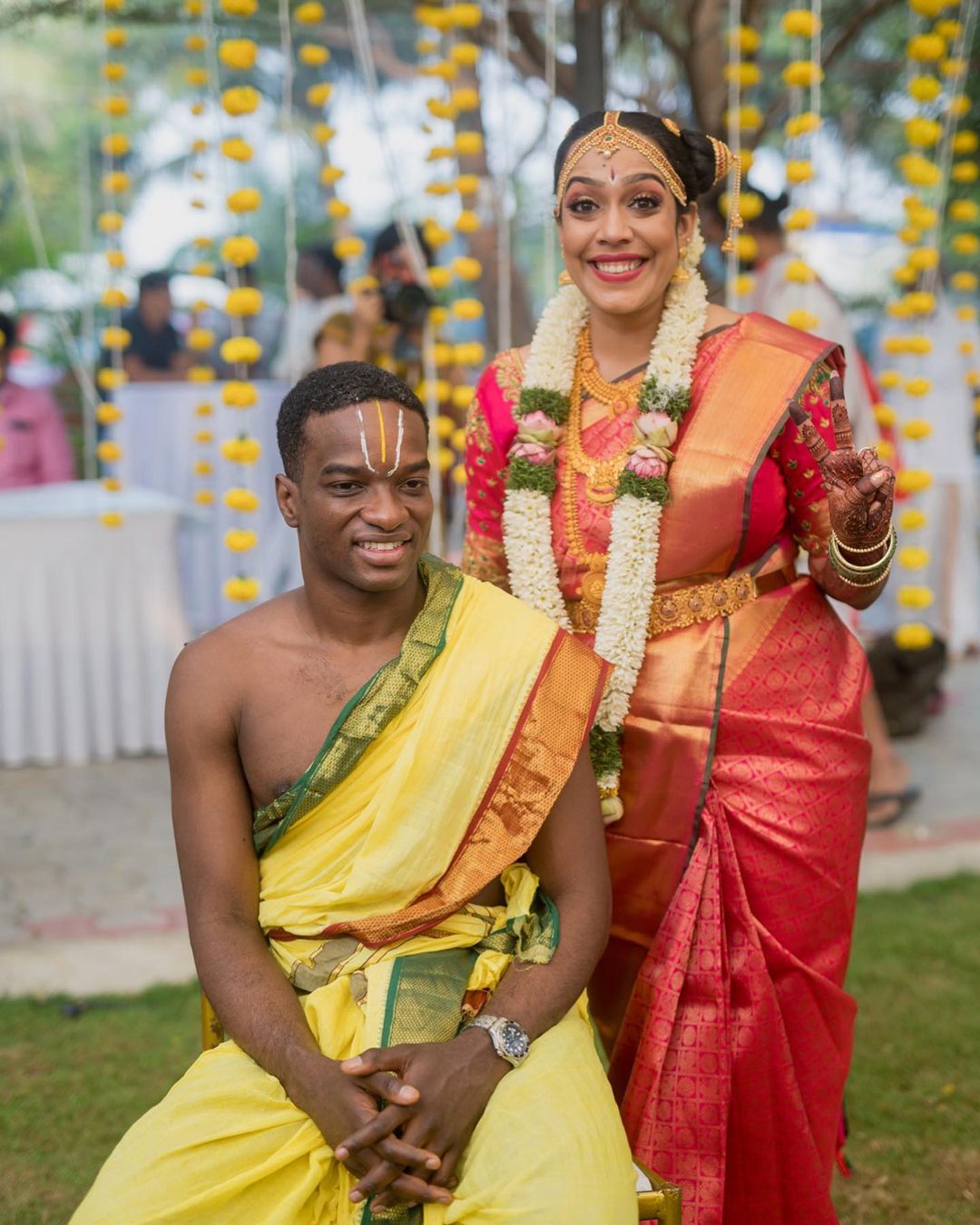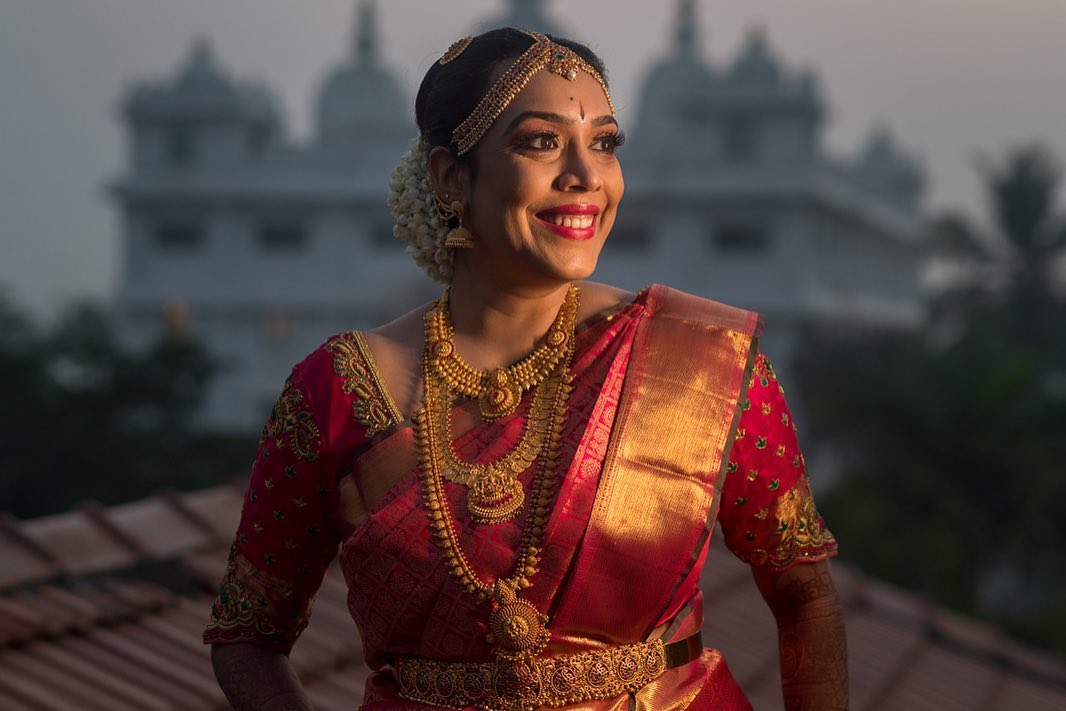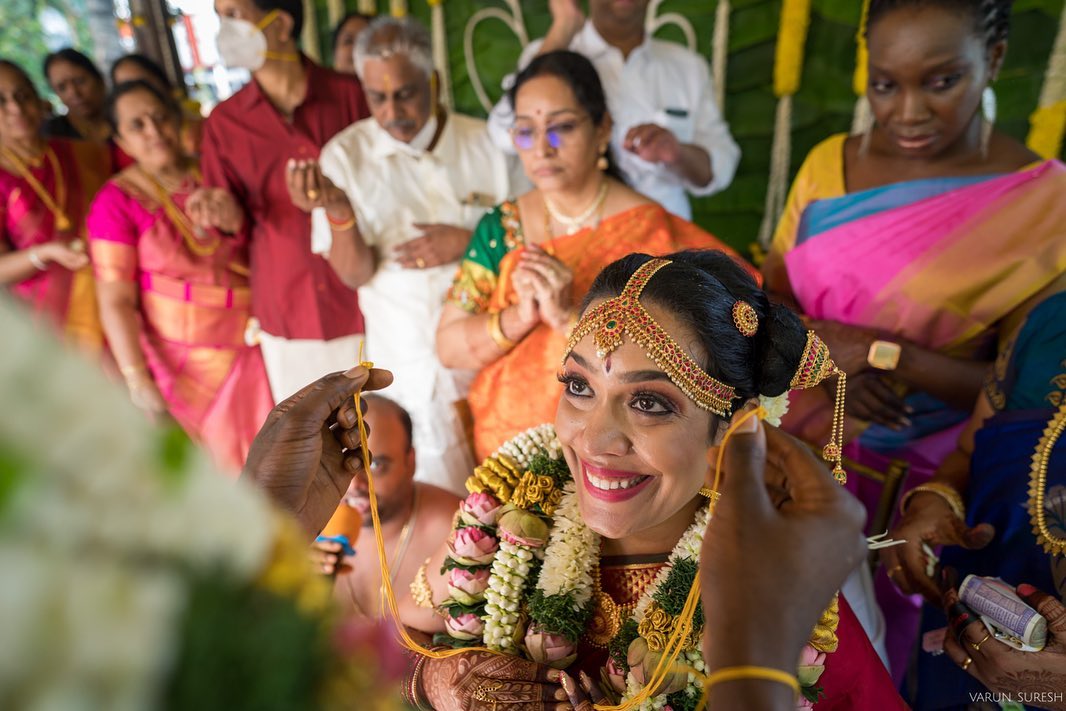 The Nigerian Wedding Ceremony
The couple again went fully traditional for their Nigerian ceremony. Bankole embraced his roots in a navy agbada (a kaftan-style separate) and fila (headpiece). Shruthi matched with him in an ornate gown and matching gele (headpiece). The guests joined them in green Aso-Ebi (matching family clothes).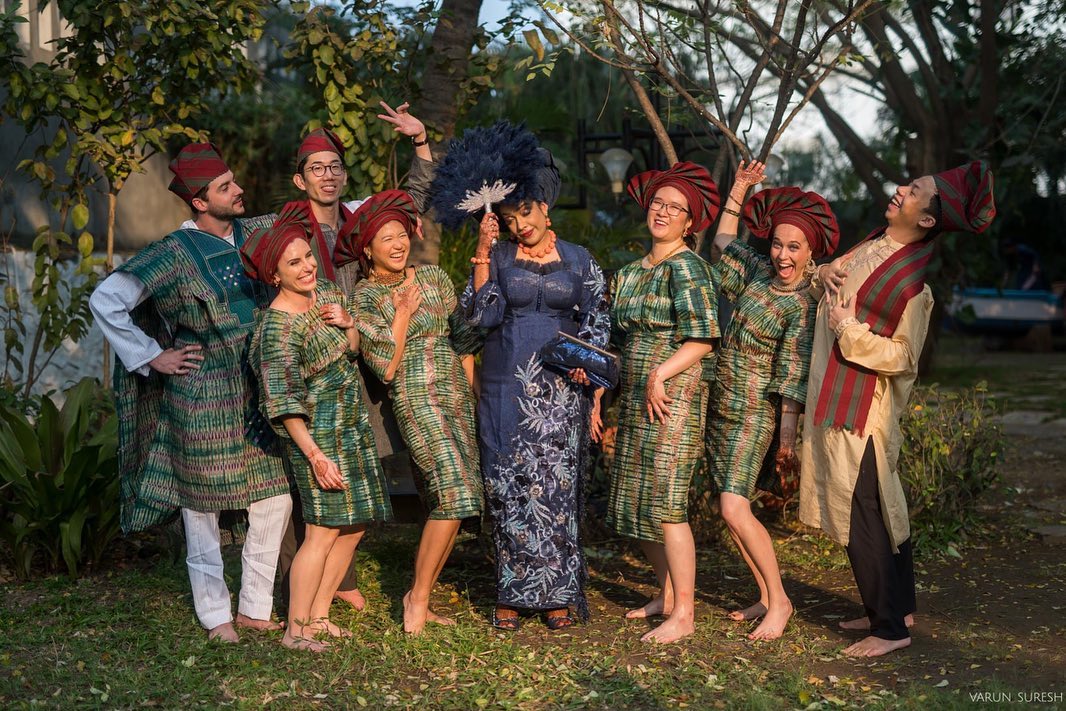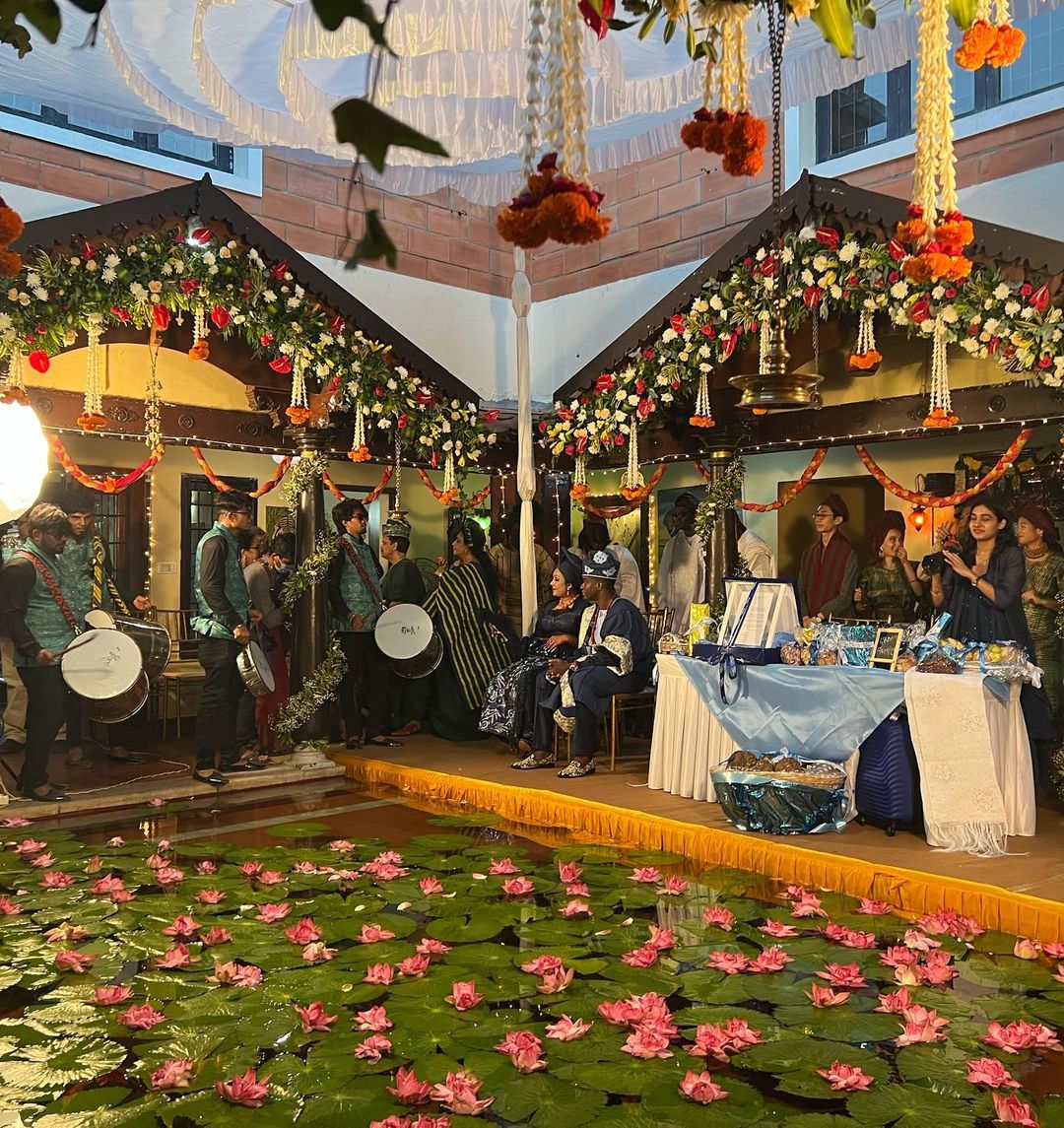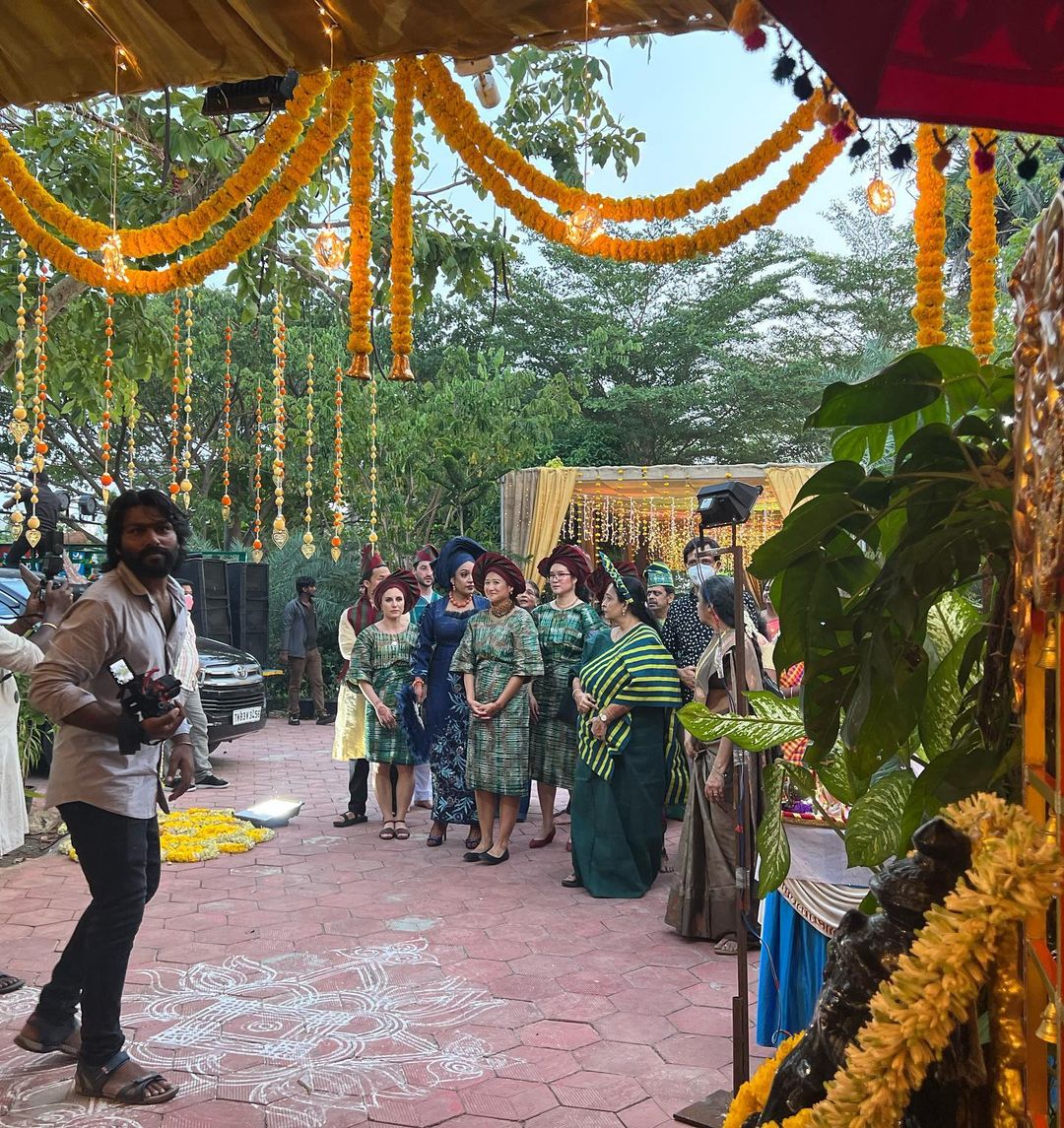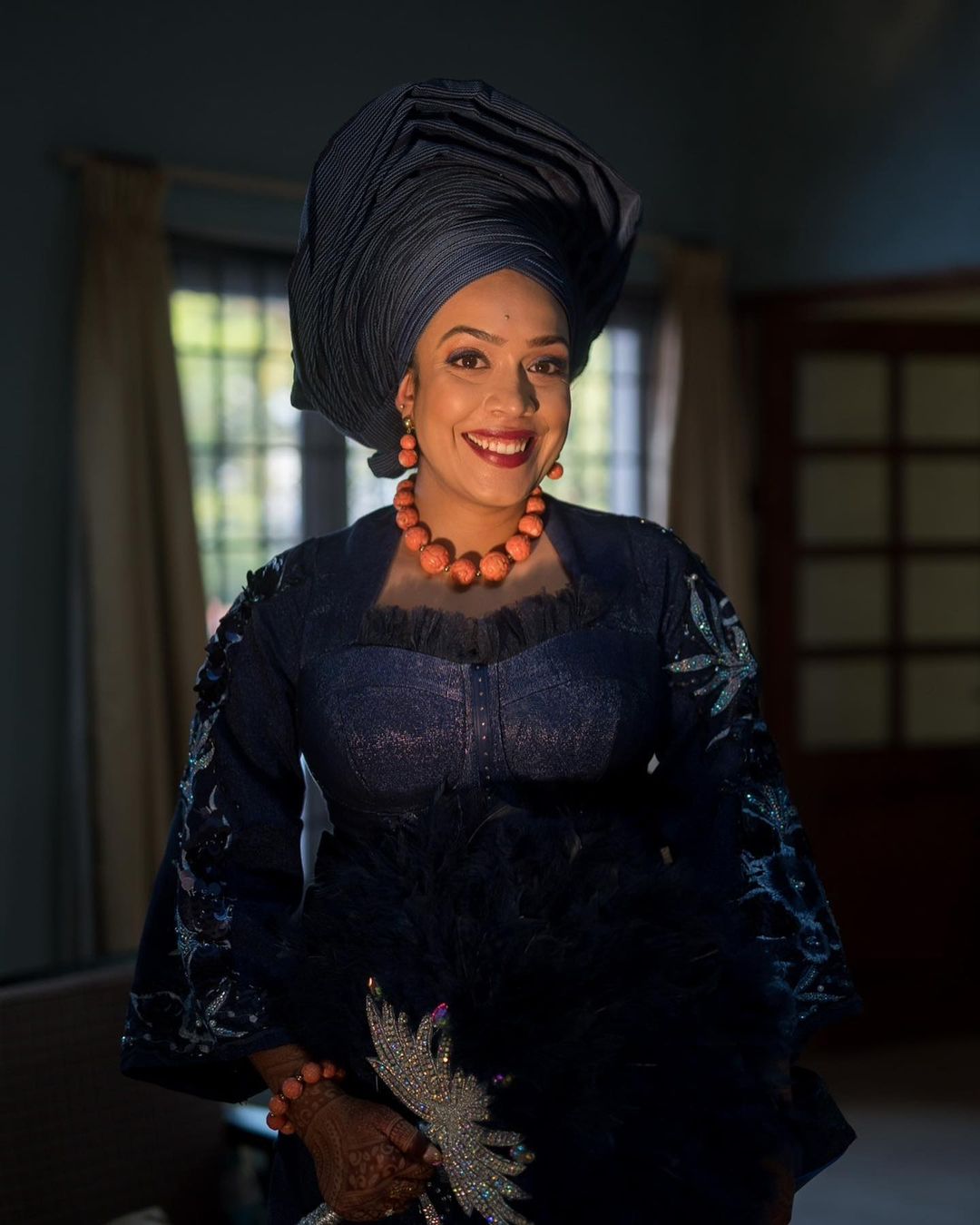 Exchanging Their Vows
The couple exchanged vows in their own version of the white wedding. While Shruthi looked gorgeous in an ivory lehenga, Bankole opted for a sharp tux. The two had their bridesmaids and groomsmen by their side throughout the ceremony and their happy faces are proof that they had a lot of fun.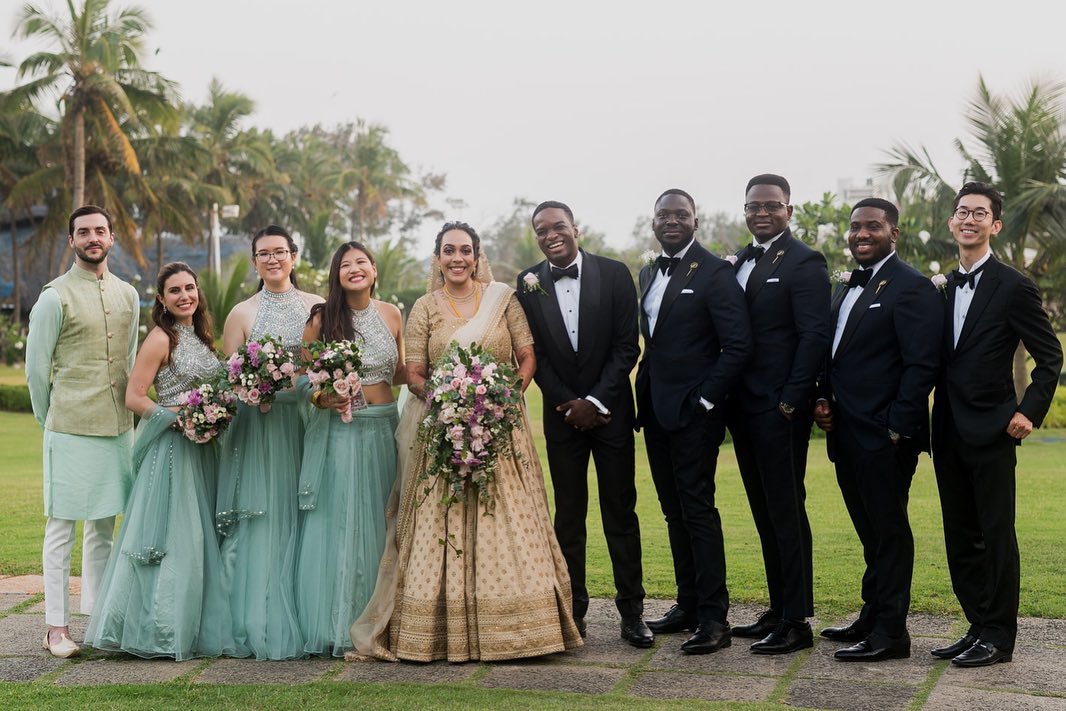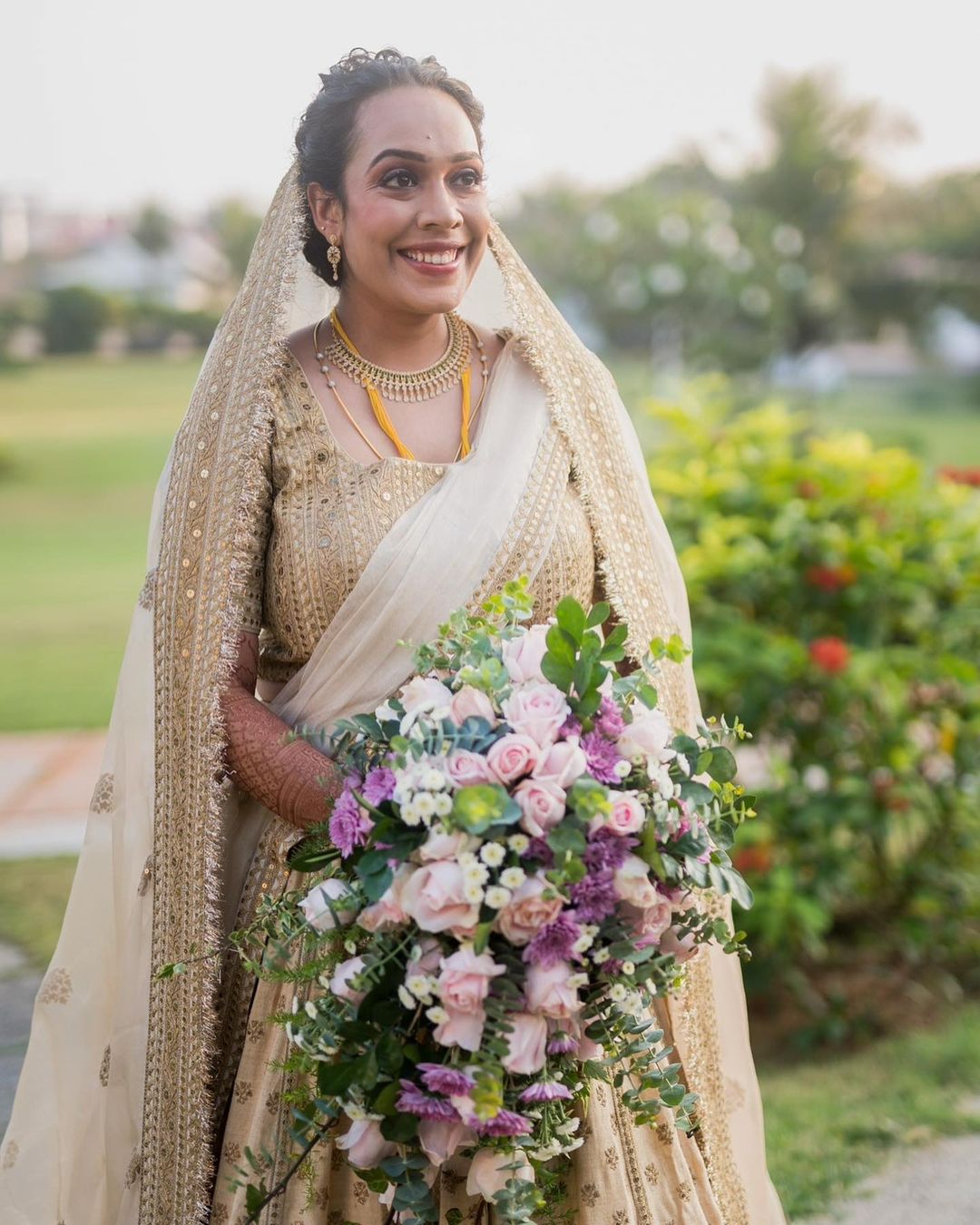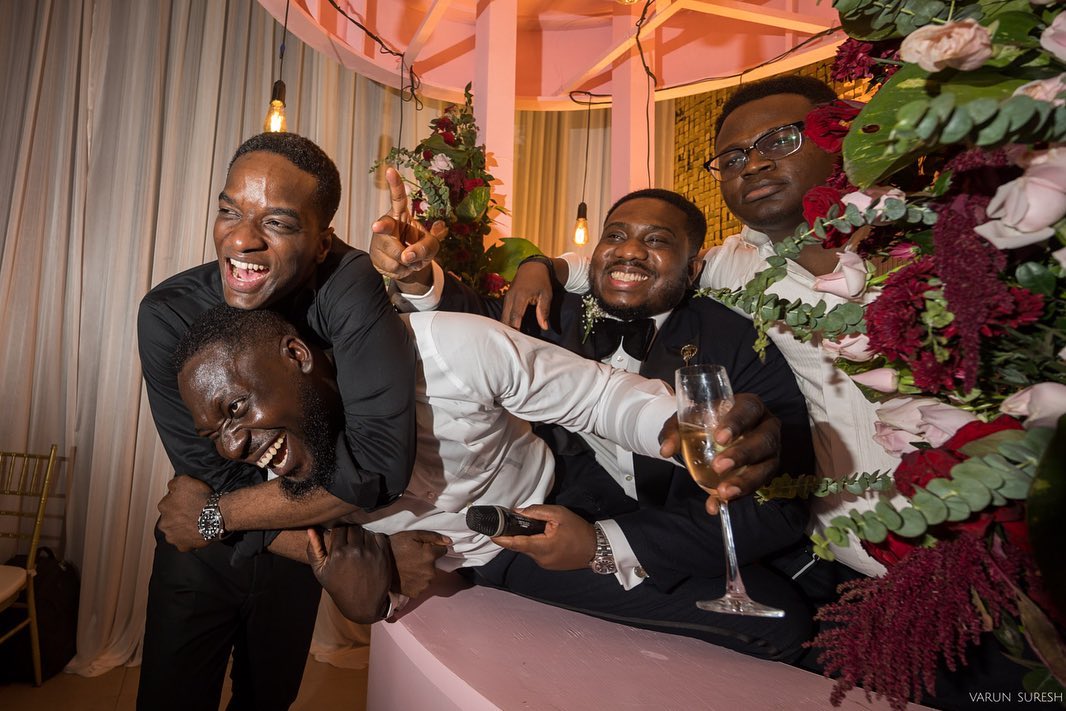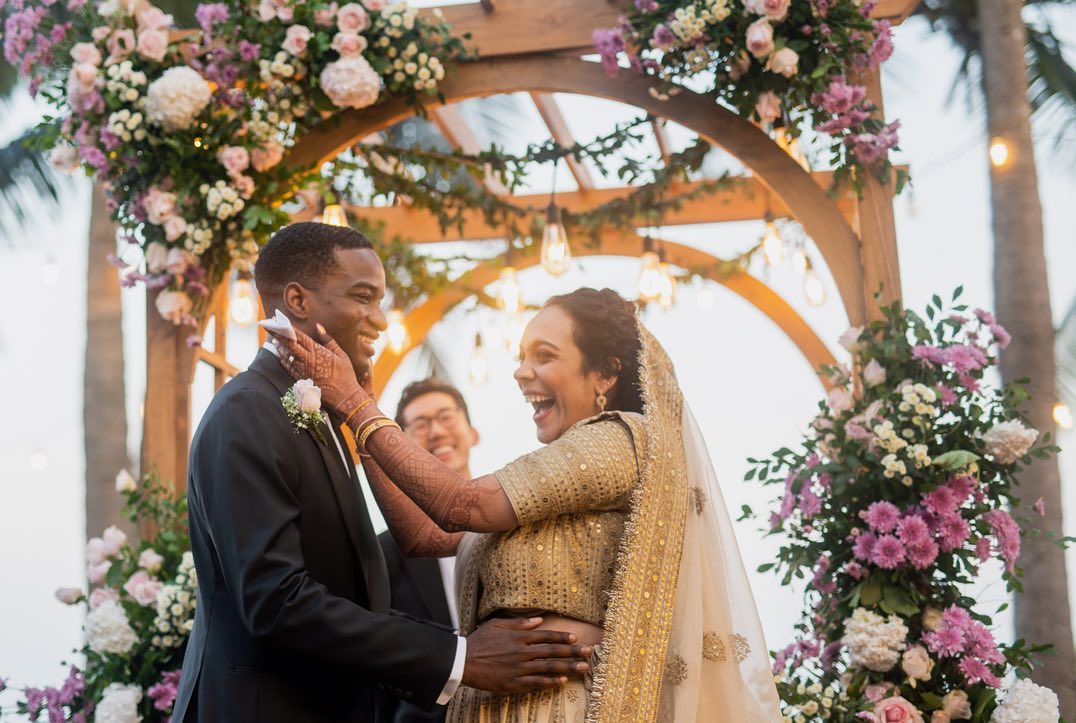 Bollywood Style Sangeet Night
A multi-cultural wedding with an Indian bride and no Bollywood element in sight—seems unlikely, right? Shruthi and Bankole added the filmy touch to their shaadi with a full Bollywood sangeet night. The bride and groom dressed up in a red lehenga and bandgala respectively and danced the night out, movie style.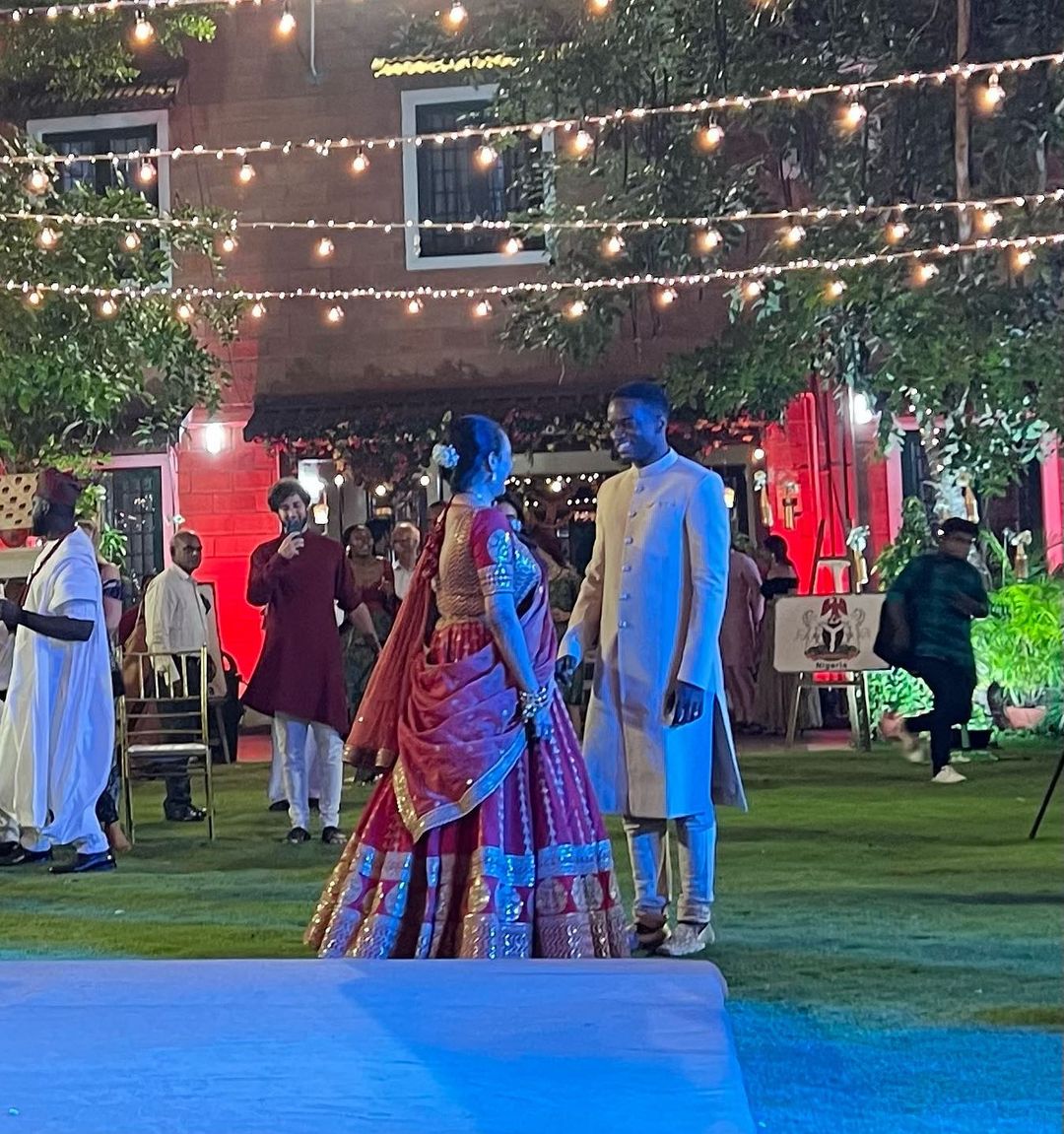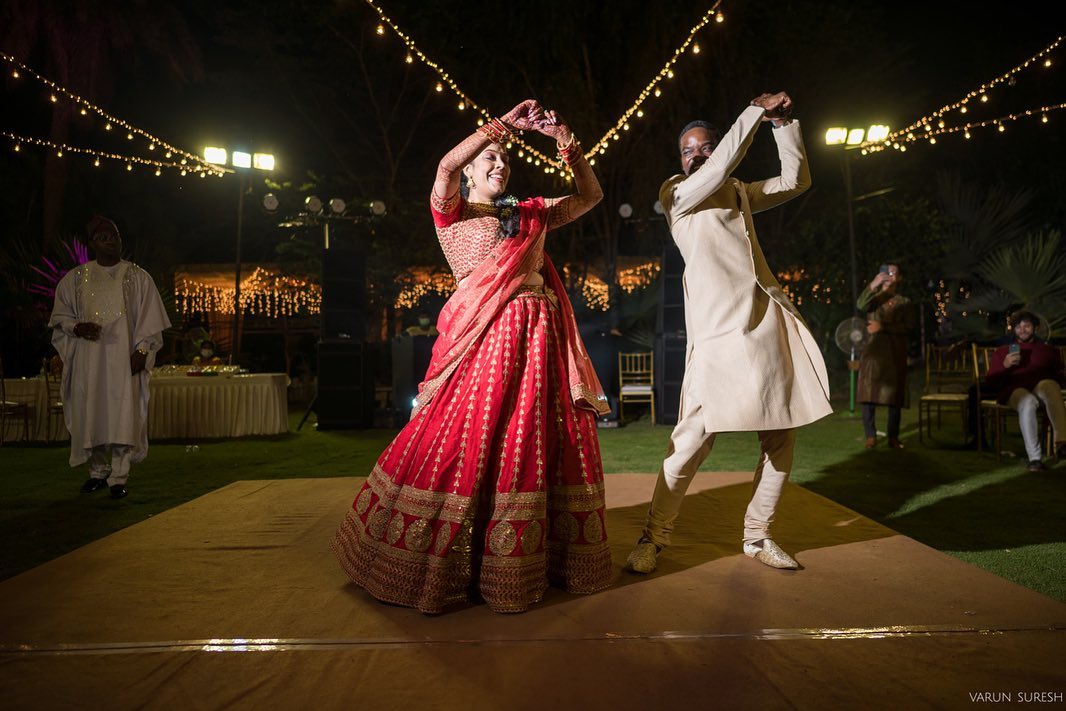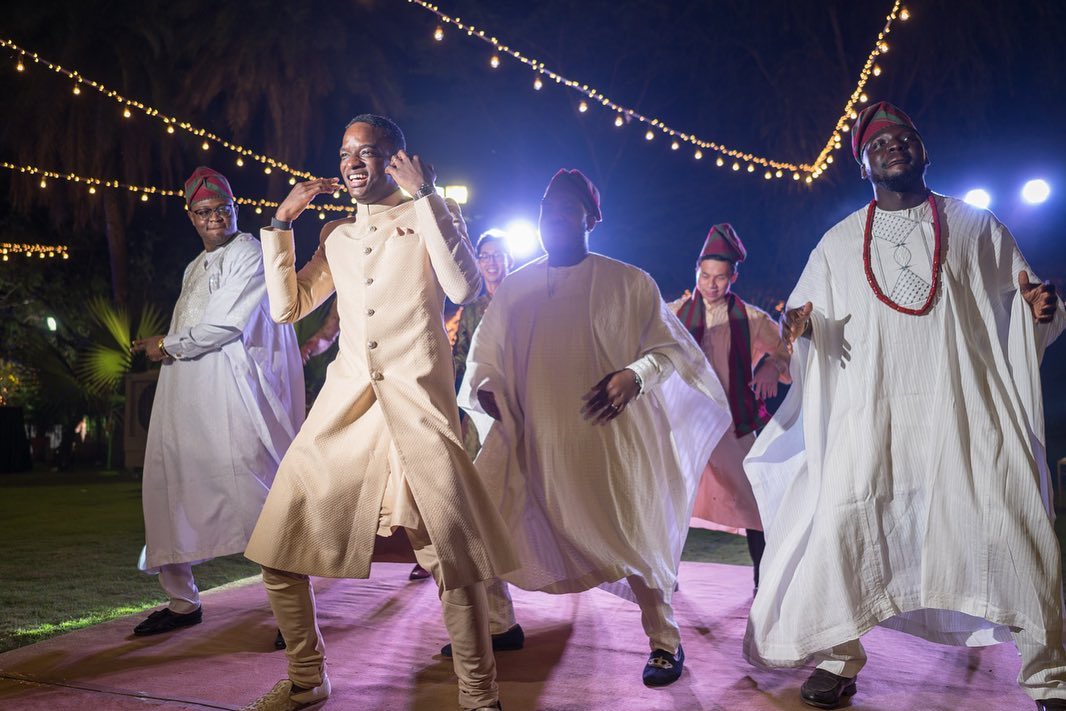 Well, didn't these pictures transport you to an entirely different world?
Featured Image: Instagram