Wondering How To Use Hair Trimmers? Here's Everything You Need To Know
Affordable hair trimmers have made our lives so much easier! No more having to make parlour appointments or dealing with painful wax strips to get rid of unwanted hair. Once you learn how to use a trimmer properly, you'll want to bid adieu to your parlour wali didi and instead, pick a trimmer to get waxing-like smooth finish, that too from the comfort of your home! Trimmers are multipurpose devices and can help you trim away unwanted hair on your belly, underarms, private parts, or even help you get a quick haircut easily. Whatever you want to use your trimmer for, it's important to learn the proper technique to adapt for each area to get the best results. Our guide on how to use a trimmer to shave your body hair will have you trim like a pro in no time.
How To Use A Tummy Trimmer
The tummy region is highly sensitive and therefore waxing that area can be quite an uncomfortable and painful task. However, if you know how to use a tummy trimmer the right way, it will feel like a piece of cake. Below are the steps that you can follow to remove hair from your tummy using a trimmer.
Moisturize the area before you start trimming so that there are less chances of getting bruised and getting burns post-trim. To do so, lather your tummy using a soap before commencing the trim.
Use your fingers to stretch your tummy and use gentle strokes in the direction of hair growth to get rid of them completely.
Rinse thoroughly afterwards to get a smooth finish.
Once done, apply a body lotion for smooth, soft skin.
How To Use An Eyebrow Trimmer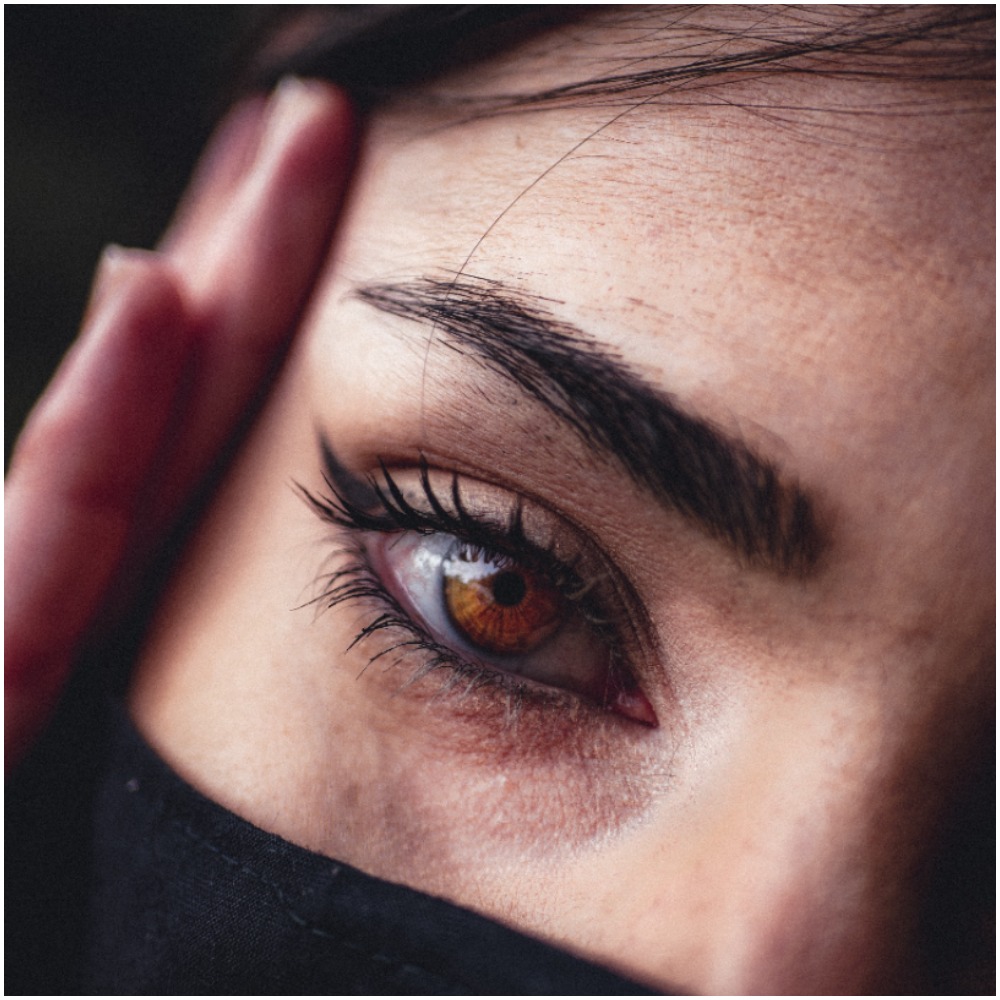 Getting your eyebrows trimmed requires precision like no other. Not only is it important to protect your eye while doing so, but you must also exercise patience to pull off the precise moves to get that perfect arch. If you're wondering how to use an eyebrow trimmer, check out the steps below.
Firstly, clean your brows using soft cotton pads.
Next, mark the outlines of your desired brow shape using an eyebrow pencil for better results (This is an optional step).
Stretch one of the brows and slowly run the eyebrow trimmer in the opposite direction to the hair growth and avoid making sudden moves.
How To Use A Trimmer For Hair Cut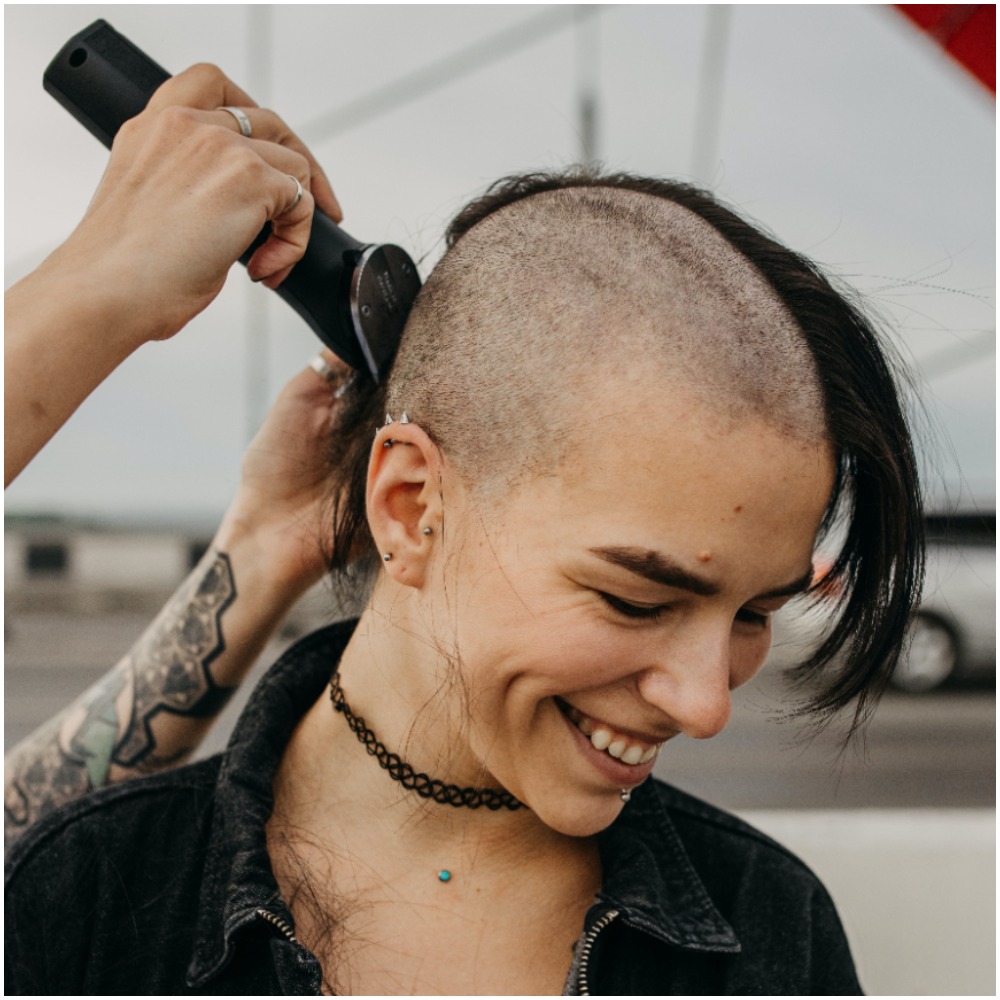 Just admit it ladies, the lockdown had turned us all into self-taught hair stylists but with varying success rates. So, it doesn't hurt to know how to use a trimmer for a haircut for all the times that you want a quick style change at home. It's easy, just follow the steps below for a straight haircut.
Grab a comb and slide it down your hair to untangle any knots.
Most trimmers come with various attachments that help you control the length of hair you want to chop off. Select an attachment that will help you achieve your desired length and run the trimmer on your hair in straight lines.
You may also use a comb as a guiding tool while trimming your hair in a straight line.
After it's all done, step back to bask in your beauty and pat your back for a job well done!
How To Use A Bikini Trimmer
Performing a trim on your private areas can be a daunting task. Learning how to use a bikini trimmer, however, will put all your worries to ease!
Wash the area before you start trimming.
Start by trimming off the outgrowth first without the razor touching your skin.
Make sure you trim in the same direction that your hair grows.
For a clean shave, stretch your skin taut upwards and gently run the trimmer from one side to the other.
Some bikini trimmers designed specifically for prettying up your pubes come with trimming combs, and are ideal for trimming hair to a uniform length.
How To Use A Nose Hair Trimmer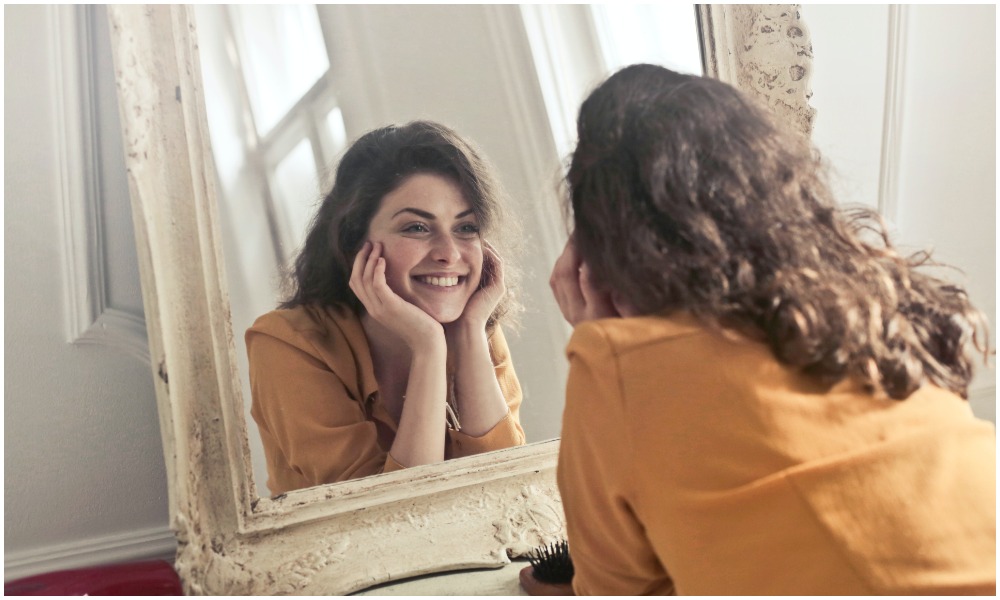 While completely removing your nose hair is a definite no-no, it's a good idea to trim or shorten the overgrown, pesky nose hair before someone points it out. Wondering how to use a nose trimmer? It's easier than you think!
Firstly, make sure your nostrils are completely clean. If not, clean out your nostrils to get rid of any mucus.
Tilt your head back and suck your lips in to elongate your nostrils.
Turn on the electric nose hair trimmer and insert the device in your nostril to trim the nose hair. Make sure you're only using the trimmer near the edge of your nostril to trim visible hair and aren't pushing it deep.   
Once done, repeat the same process for the other nostril.
How To Use A Cuticle Trimmer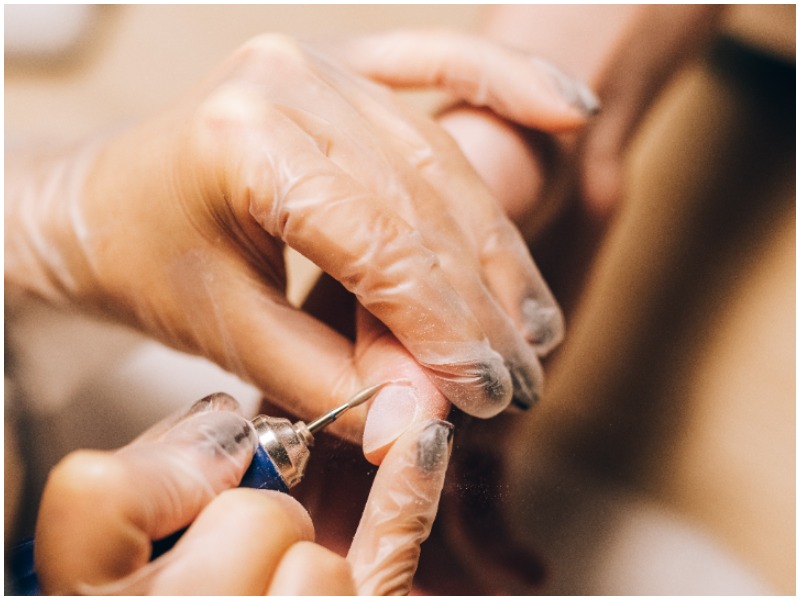 A cuticle trimmer is a specialized tool used to get rid of the dead skin that gets accumulated at the base of your fingernail. Earlier you'd have to make an appointment with a manicurist to get rid of that dead skin, but now you can do it at home if you know how to use a cuticle trimmer.
Since the edges of the cuticle trimmer are sharp, you don't want to be making sudden moves while using it.
That said, make smooth movements on the patches of dead skin, away from your fingers so that you don't accidentally cut any parts of your live skin.
It is also helpful to make those gentle movements in upward swings rather than down onto the fingers to avoid getting injured.
We hope this article helped clear your doubts about how to use tummy trimmer, eyebrow trimmer, nose hair trimmer, bikini trimmer and more! 
Also Read
Facial Razors For Women: Check out our top picks for women face razors that you need to add to your cart STAT! 
Featured Image: Rayna Trimmer on Instagram
© 2022 THE GOOD GLAMM GROUP