I fell prey to dandruff and once it caught on, I knew it wasn't going away that easily. It started with an honest mistake of delaying my hair wash by a few days during summer. Next thing I know, my scalp started to flake and the pesky dandruff problem took over.
Yes, it is completely normal to experience dandruff and no one should be embarrassed by it, but this scalp condition is unhealthy and annoying to deal with. So, I leveled up my hair care game, and here's what worked for me.
Anti-Dandruff Products
The first order of business was picking the right anti-dandruff products. And St. Botanica really delivered on the best dandruff-fighting haircare range in the market.
The St.Botanica Anti-Dandruff Pre-Biotic Scalp Serum is a scalp serum that targets dandruff head-on and it leaves the scalp feeling fresh and soothed too.
The St.Botanica Anti-Dandruff Pre-Biotic Shampoo effectively clears the scalp of dandruff flakes, dirt and product build-up.
After shampooing, the St.Botanica Anti-Dandruff Pre-Biotic Conditioner hydrates the hair.
What Is My Scalp & Hair Type?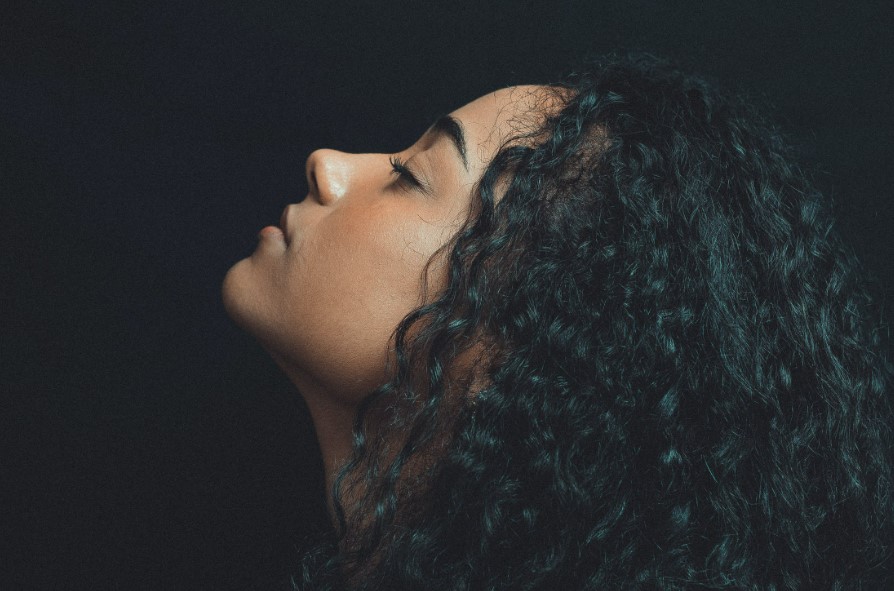 My scalp type is dry and my hair is curly in texture. Curly hair people usually tend to have a dry scalp because of the hair texture itself. Owing to my scalp already being prone to flakes and then the bacterial infection causing dandruff – the skin on my scalp began to flake and shed even more, and my mane was in a terrible condition.
Focus On Scalp Care
I realised that I had to approach scalp care just like I would approach skincare. My scalp was in need of some dedicated treatment and ignoring its needs was not an option. Dandruff leads to increased hair fall too and that is a big red flag. While including a clarifying anti-dandruff shampoo in my hair care routine was one addition, I also turned my attention to DIY hot oil treatments and providing my scalp with soothing care from scalp serums and scalp masks. Completely banishing dandruff requires patience and dedication too, so I devised a scalp-focused hair care routine that would slowly but surely put an end to my dandruff problem.
The Routine That Got Rid Of My Dandruff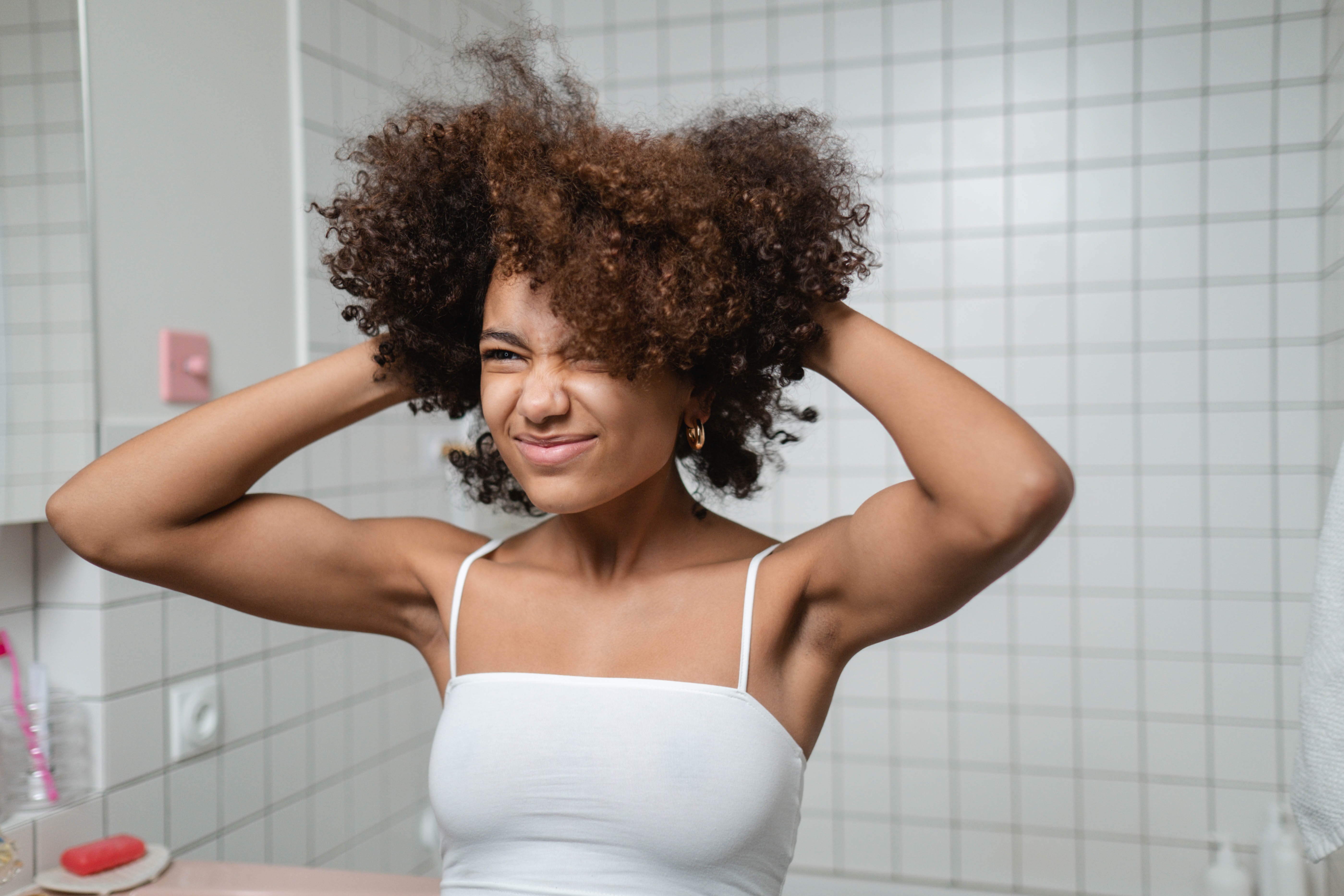 Mask Ahead
My first mode of action was to start using scalp care masks to really soothe and remove dandruff. Hair masks not only reduce itchiness but also help condition the dry scalp and remove impurities and flakes from it. I applied a scalp care mask half an hour before every hair wash – enough time for it to work its magic. Hair masks that are used on the scalp can also be used to condition the lengths. So this potent first step really took care of both my scalp and locks.
Clear Shot
I started washing my hair thrice a week instead of just twice. I also added a clarifying shampoo to my hair wash routine and alternated it with an anti-dandruff shampoo. This is because overusing anti-dandruff shampoos can damage your hair and also lose their effectiveness in removing dandruff from the scalp.
Hot Oils
OTC scalp-focused hair care products are amazing, but I could not do without hot oil treatments. I used a hot oil treatment once a week to nourish my scalp, improve blood circulation, and strengthen my strands to prevent hair fall. A mix of coconut oil and castor oil with 5 drops of tea tree essential oil and 5 drops of rosemary essential oil works best for dandruff. After my scalp and hair were completely oiled and massaged, I'd let it sit for at least one hour before washing my hair with shampoo and conditioner.
How Long Did It Take To Get Rid Of The Dandruff?
It took a whole month to entirely get rid of dandruff but it was totally worth it. Dandruff generally takes a long time to leave. Patience and dedication are the key to removing all signs of dandruff.
If you too have a dandruff problem and are itching to get rid of it, give this approach a go!
Featured Images: Instagram, Pexels