12 Homemade Toners That Will Take Your Glow Game To The Next Level
An essential part of your skincare regimen, no CTM routine is complete without a toner. While OTC variants are amazing, our hearts lay with homemade toner recipes. Homemade toners are a safe and cost-effective bet as opposed to readymade toners available in the market. We aren't denying that we don't have our cult-favourite toners already, but when the skin needs some extra TLC, DIY is the best. Check out some amazing homemade toner recipes that your skin will love.
Homemade Toners For Oily Skin
Aloe Vera Toner
Mint Toner
Green Tea Toner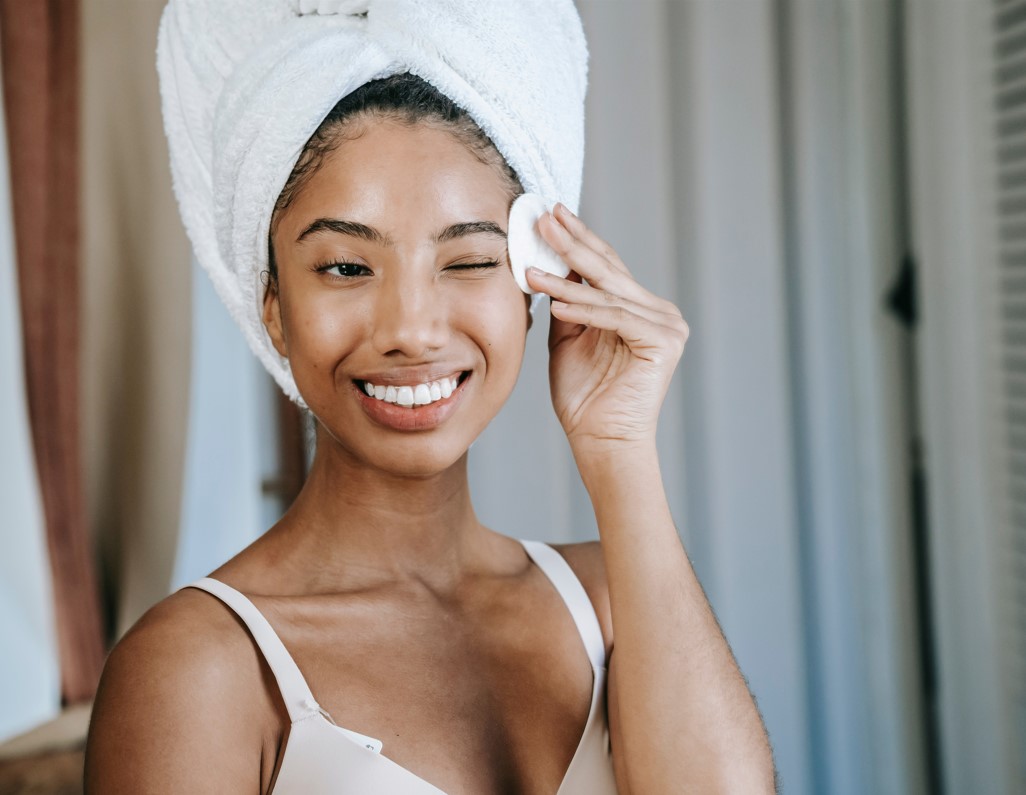 Oily skin will benefit from toning because it helps clear skin of acne causing bacteria and controls sebum production. Check out these homemade toners for oily skin that work like a dream.
Aloe Vera Toner
Aloe vera will keep your skin hydrated so that it doesn't feel like secreting excess sebum. It will also soothe acne and prevent it from recurring. To make it, scoop out the gel from one aloe vera leaf and add it to a mixer with equal parts cool water. Blend and then transfer to a bottle. Use it after cleansing by applying it on your skin with a cotton pad. You can even store it in the fridge and apply it after using a face mask for oily skin.
Mint Toner
Mint is another cooling ingredient that will freshen up your skin and keep sebum in check while soothing and preventing pimples. Boil 6 cups of water and then turn off the flame. Add 100 grams of mint leaves to the water while it is still hot and leave it to cool down. Once cooled, strain the water and store it in the fridge. Use this toner to minimise large pores after cleansing.
Green Tea Toner
Green tea has many antioxidant benefits for skin and is also best suited for oily skin types. Seep a green tea bag in boiling water and then let it cold down. Transfer the brewed tea to a bottle and store in the fridge. Use this toner day or night after washing your face.
Homemade Toner For Dry Skin
Rose Water Toner
Chamomile Toner
Cucumber Toner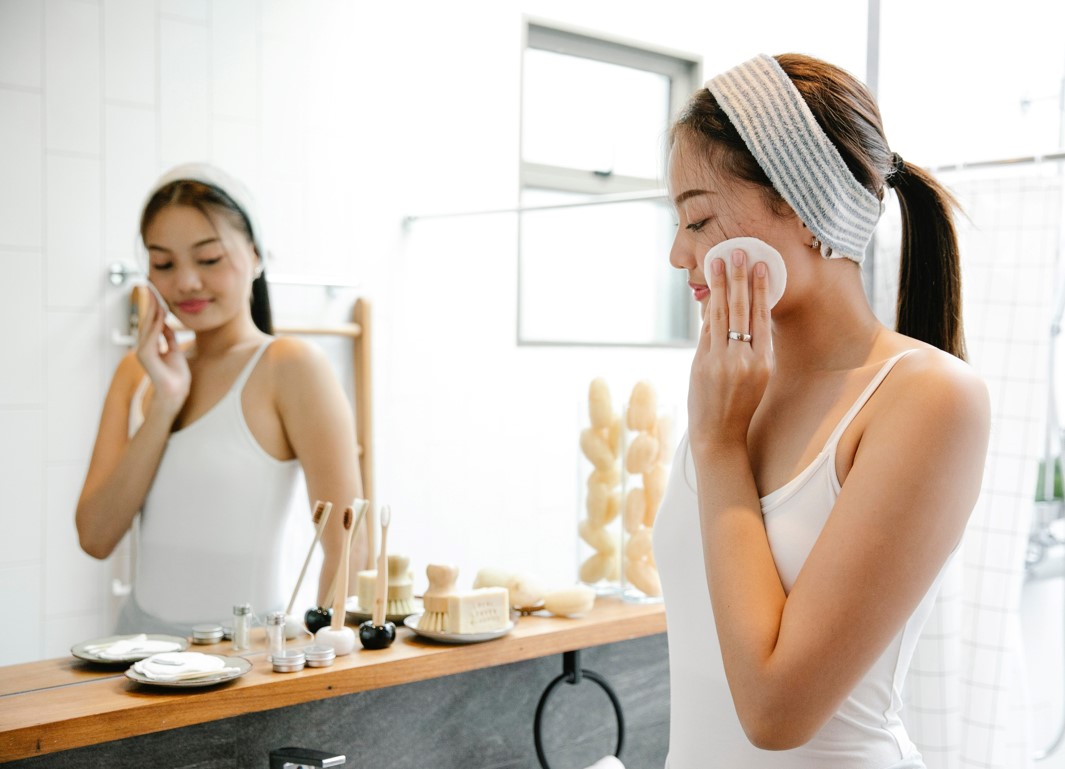 Dry skin will feel soothed and moisturised after toning. These homemade toners for dry skin offer soothing nourishment and more. Check them out!
Rose Water Toner
Rose water is the best natural ingredient toner to soothe dry and sensitive skin. It will balance the skin's pH levels and keep skin moisturised. Mix equal parts rose water and pure distilled water and add it to a spray bottle. Add 6 to 10 drops of lavender essential oil to the bottle and shake well. Spritz on after cleansing to tone the skin.
Chamomile Toner
Chamomile is a flower that has hydrating properties and essential nutrients for the skin. To make a toner for dry skin with chamomile, seep a chamomile tea bag in a cup of boiling water and let it cool. Transfer the tea to a bottle and store in the fridge. Apply this toner with a cotton pad after cleansing skin.
Cucumber Toner
Cucumber is a cooling and moisturising vegetable that will keep your skin fresh and soothed. Wash, peel, and slice a cucumber. Add the slices with half a cup of water to a mixer and blend it to create a juice. Strain the juice and store in a bottle in the fridge.
Homemade Toner For Glowing Skin
ACV Toner
Rice Water Toner
Cinnamon Toner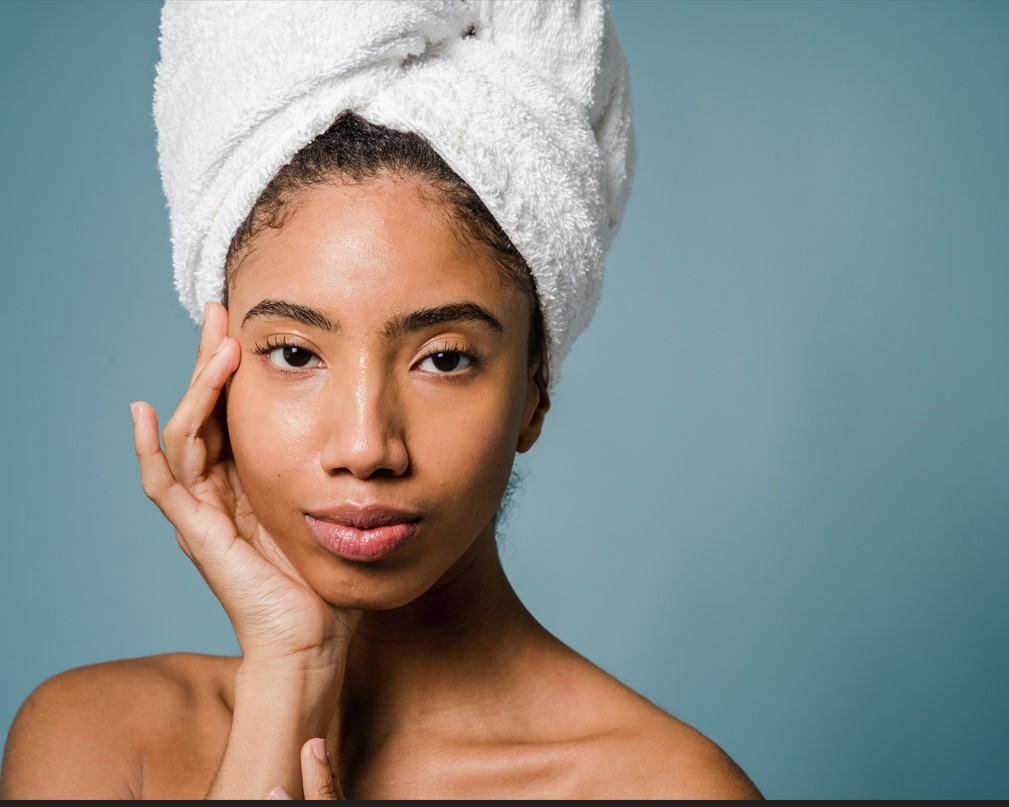 Homemade toners for face will help you achieve glowing skin everyday. Check out these homemade toners for glowing skin that you can try to achieve all your skincare goals.
ACV Toner
Apple cider vinegar has amazing astringent properties and it helps balance your skin's pH. It will also prevent acne from forming by keeping pores clean and clear. Make a toner by mixing equal parts of ACV and water. Add a few drops of orange essential oil to boost its efficacy. Transfer mixture to a bottle and store in the fridge. To use, swipe on the toner with a cotton pad and let it sit for 5 minutes after which you can rinse it off with cool water.
Rice Water Toner
Rice water is an age old Japanese beauty secret for radiant skin and for good reason. Rice water has numerous skin benefits and works amazingly well as a toner. Rinse a cup of raw rice and then place it in a bowl. Add two and a half cups of water to that bowl and let the rice and water sit for about an hour. After the time's up, strain the water in another bowl and transfer it to a spray bottle. Spritz this toner on skin after using a face wash. This is one of the best toners for dry skin.
Cinnamon Toner
An anti-ageing toner with cinnamon and star anise, this homemade toner for glowing skin also reduces the appearance of fine lines and wrinkles. Bring one litre water to boil and then add five star anise and two cinnamon sticks to the boiling water. Turn the flame low and let it all simmer for about 20 minutes. Turn the stove off and let the water with the ingredients sit for a couple of hours so that it cools down and gets infused with the essential nutrients. Strain and transfer the water to a spray bottle and use it on cleansed skin.
Homemade Face Toner For Daily Use
Neem Toner
Tomato
Coconut Milk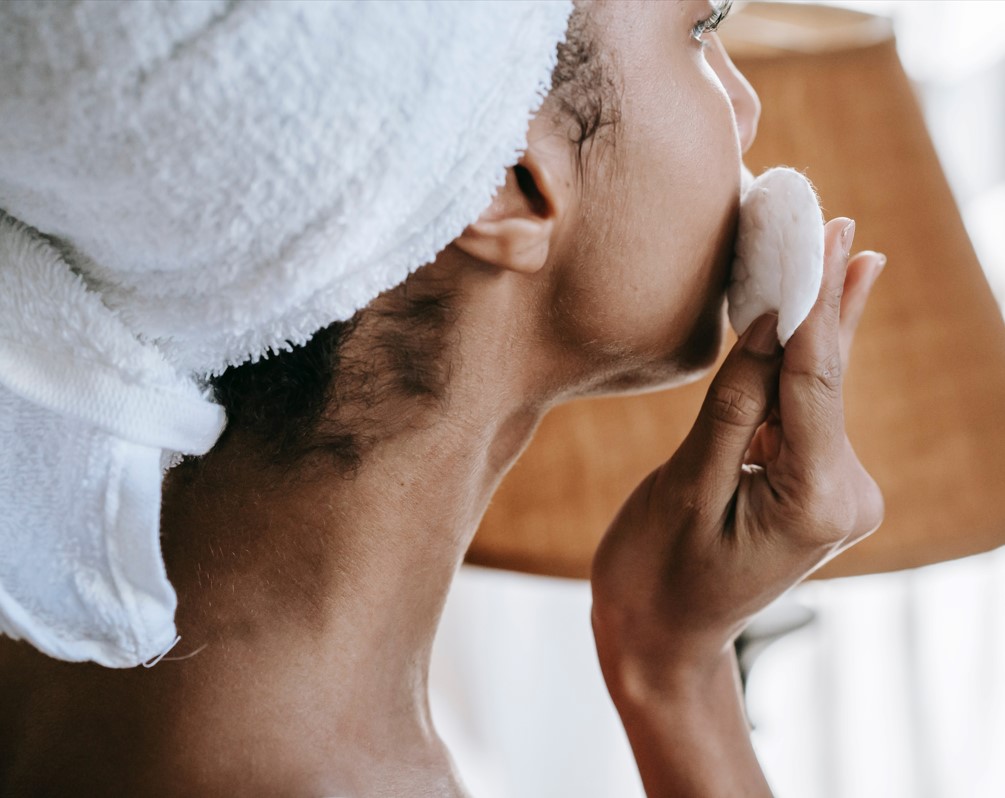 Homemade face toners for daily use are ideal as they are all natural and skin loving. Check out our favourite daily use DIY toners.
Neem Toner
If you experience regular breakouts in the summer, try this neem water toner. Boil 100 grams of neem leaves in water for about 15 minutes and then turn the heat off and let the neem water sit for more than 30 minutes until it cools down completely. Strain and transfer the water to a bottle. Apply this toner with a cotton pad after washing your face.
Tomato Toner
If your skin is tanned or is looking dull, opt for this tomato infused toner. Scoop out the pulp of two tomatoes and add to a bowl. Add a tablespoon of lemon juice and a 5 tablespoon of water and stir well. Strain all the juice and transfer it to a spray bottle. Spritz it on cleansed skin and store it in the fridge.
Coconut Milk Toner
If you have dry skin that is experiencing breakouts, try this natural vitamin C and lactic acid toner. Add one cup of coconut water and half cup of milk to a bottle and shake well. Store this mixture in the fridge. Apply this toner on clean skin with a cotton pad.
Bookmark these homemade toners because they will keep your skin in good condition throughout the year. These recipes will give OTC toners a run for their money.
Featured Image: Pexels
© 2022 THE GOOD GLAMM GROUP