One of the oldest philosophical questions in life is—can you have too much of a good thing? While most people believe that moderation is the key to living a healthy life, does this apply to sex as well? Don't get us wrong. Sex is a normal and healthy part for most of us. Sexual attraction and compatibility are often considered to be the basis of many successful relationships. However, the question remains…can one have too much sex?
We decided to call in the big guns to answer all the questions about the frequency of sex and when to stop. Dr Sandip Deshpande, Chief Medical Officer at Allo Health shared his inputs with us and said, "The number of times a person has sex a month is different for everyone and one can go on as long as you or your partner are listening to your bodies and not experiencing any adverse effects like pain, discomfort, chaffing or irritation. Since there is no quantitative scale to assess yourself, it is crucial to observe the signs of warning your body gives you to understand your personal "too much"."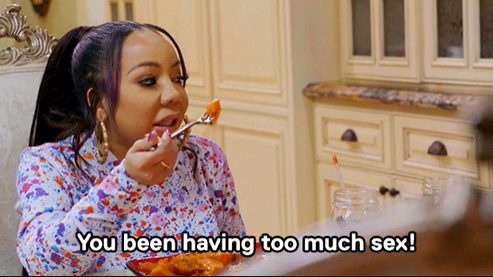 According to Dr Deshpande, the first and most obvious indicators are physical signs like soreness or any physical injury. Erectile dysfunction is another common physical symptom which indicates a sign of physical and psychological exhaustion. The psychological indicators of sex are slightly tricky to diagnose.
Let's Talk About Hypersexuality
The concern about "too much sex" often leads to questions like—am I a sex addict or hypersexual? Let's try to understand what these terms mean. Hypersexuality or sex addiction can be recognised by a few subtle signs—when an individual is always preoccupied with sex and shows signs of risky behaviour like watching porn at work or participating in illegal sexual practices. Addictive behaviour could be recognised if one continues to repeat the patterns despite facing negative consequences.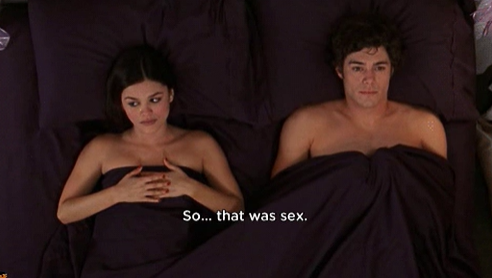 "It is important to track any escalating signs of sexuality that make you uncomfortable, pull back and slow down. Indicators like the need to take it to the next level, wanting hotter pictures, seeking dangerous sexual activities etc. show signs of hypersexuality. It is important to recognise these signs and set boundaries with what you look at, explore and practice. As there is no official diagnosis for hypersexuality, it is important to use your own judgement to figure out whether you are having too much sex and if there is a need to get professional help," Dr Deshpande added.
The truth is—our appetite for sex grows and shrinks with time and there is no right frequency. As long as you are physically safe and sound, you got nothing to worry about!
Featured Image: Pexels