Twitter Is Age-Shaming SRK For His New 'Pathaan' Song & We're Annoyed AF
Shah Rukh Khan and Deepika Padukone's upcoming film, Pathaan is touted to be one of the biggest hits of 2023. After all, it's SRK's big comeback after a four-year-long hiatus. So naturally, the social media chatter about the film as well as its songs is currently going strong. Speaking of which, there has been a lot of buzz, especially around its newly released track Jhoome Jo Pathaan.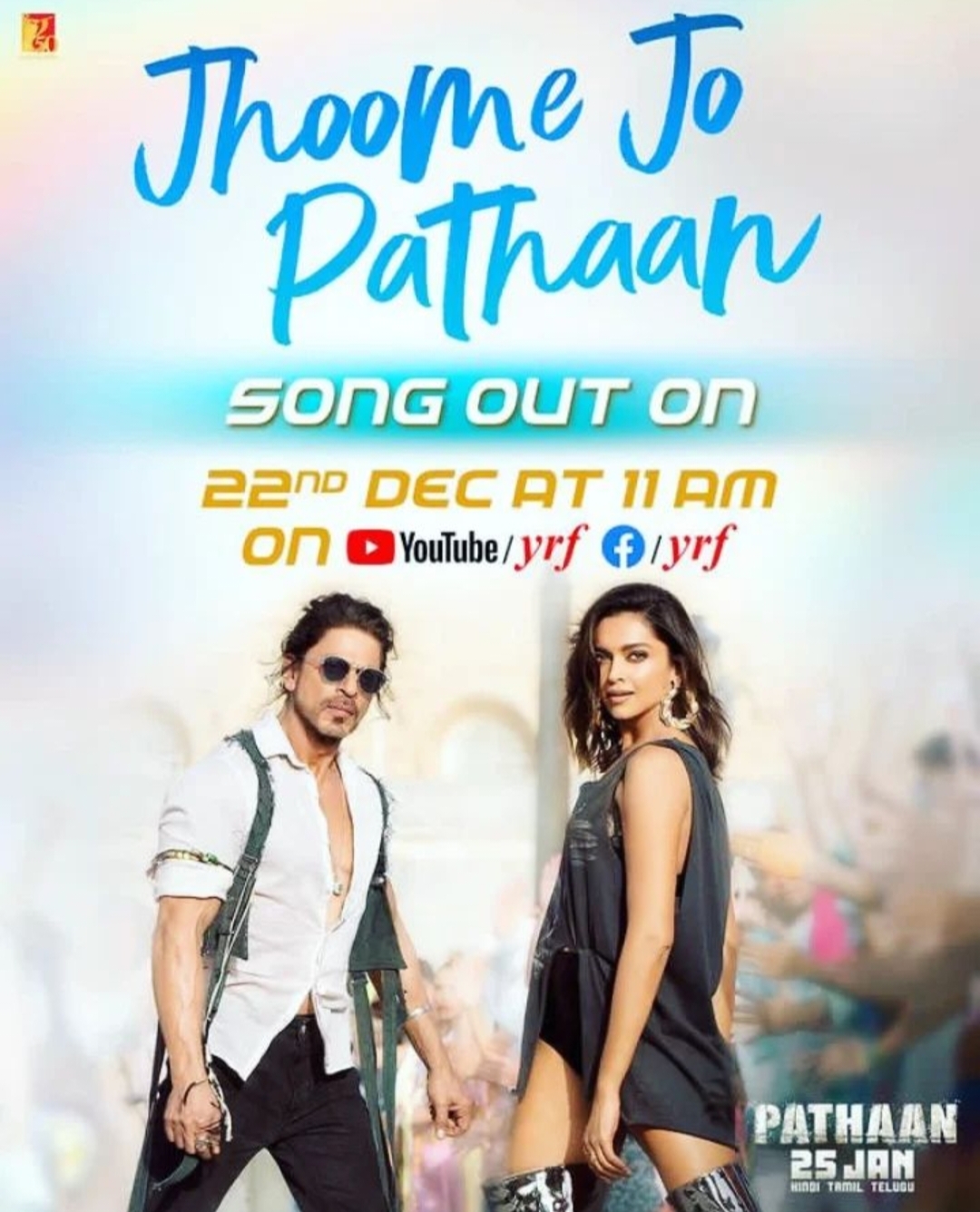 Just one day ago, both Shah Rukh and DP took to their Insta feeds to announce the release of the song. However, Twitter users seem to be displeased with the track. Most of them are saying that they expected something monumentally fresh from SRK after a four-year-long break. But they are disappointed to see him dancing in a similar fashion as before.
Some users even began to age-shame Shah Rukh for dancing in such a manner at the age of 57. And others have compared the actor to Hollywood's Tom Cruise, who is around the same age but does stunts.
Also Read: Pathaan Movie Review
Here, take a look at some of the wild reactions on Twitter:
While Tom Cruise is doing impossible stunts at 60, Shahrukh Khan is making cringe like #JhoomeJoPathaan at 57. I really thought he'd bring something fresh https://t.co/DHTVdHsgbs

— Deepika Narayan Bhardwaj (@DeepikaBhardwaj) December 22, 2022
"In Terms of Cringe level" #JhoomeJoPathaan >>> #Pathaan #ShahRukhKhan pic.twitter.com/Njm6v1PbiC

— 𝐑𝐚𝐡𝐮𝐥~ (@IAmRahulAkkian) December 22, 2022
#JhoomeJoPathaan Total cringe and completely avoidable.

— Stupid Common Man (@sajithm78) December 22, 2022
#JhoomeJoPathaan is the most terrible song I've seen this year. Ikdum bekar choreography kuch bi dang ka nahi lga is song me…

It's giving vibe of those chapri tiktokers?? Totally cringe 🤮🤮 @iamsrk
Khan sahab you deserves better anyway hope movie ache ho #Pathaan

— Sidharth Malhotra Fan (@Sidfanworld) December 22, 2022
As a die hard #SRK fan, I find these songs from #Pathaan cringe and unnecessary! @iamsrk should only opt for content full family movies! Even action movies can work without songs of the hero dancing on the street praising himself! 🫤 Atleast song should be good?#JhoomeJoPathaan

— Kumar Pushkar (@thekumarpushkar) December 22, 2022
Well, all we have to say to the trolls is STFU. Coz' age-shaming is NOT okay. You all need to remember that you have no right to tell people how they should behave at a 'certain age'. SRK, the king of Bollywood, can dance any way he likes at any particular age. CALM DOWN! It won't cost you anything!
Featured Image: Instagram
© 2023 THE GOOD GLAMM GROUP