Harry Styles Goes From A Mer-squid To A Glitter-Laden Icon In The 'Music For A Sushi Restaurant' Video
Harry Styles' solo-artist pursuits have come to fruition — with Grammy-winning Watermelon Sugar still sending clubs into overdrive, and As It Was topping Billboard's 'Hot 100' for fifteen weeks straight, it's clear that the star is building himself an identity that isn't instantly associated with his One Direction roots.
Other hits from the singer include Two Ghosts, Adore You, and now — newly-released Music For A Sushi Restaurant. The song is a part of Harry's third album, 'Harry's House', and is accompanied by a visually-provocative MV that witnesses Harry play the role of a merman-cum-squid. Yeah. If you thought the title was bizarre, you might want to watch video first; but his departure from being human isn't the only aesthetic irregularity in the MV. Styles is sporting a beard — and not even the heaviest Zayn Malik beard can rival this one. See it for yourself.
Harry Styles Debuts A Full Beard As A Mer-squid
The MV starts with a trio of fishermen hauling mer-squid Harry out of the sea and whisking him away to a kitchen for butchery. Though the storyline throws you off for a second, it's Styles' full-fledged, disheveled beard that demands viewers' attention. The singer-songwriter's boyband alter-ego might have never anticipated this one. Styles always maintained a clean shave in the band, and the aesthetic was perpetually punctuated by heart-stealing ringlets — the beard gradually evolved into a stubble after the split. But that was the extent of its transformation. Though his curls continue asserting themselves even now — though not quite in the same way as before — it's the beard that directs the aesthetic of the video.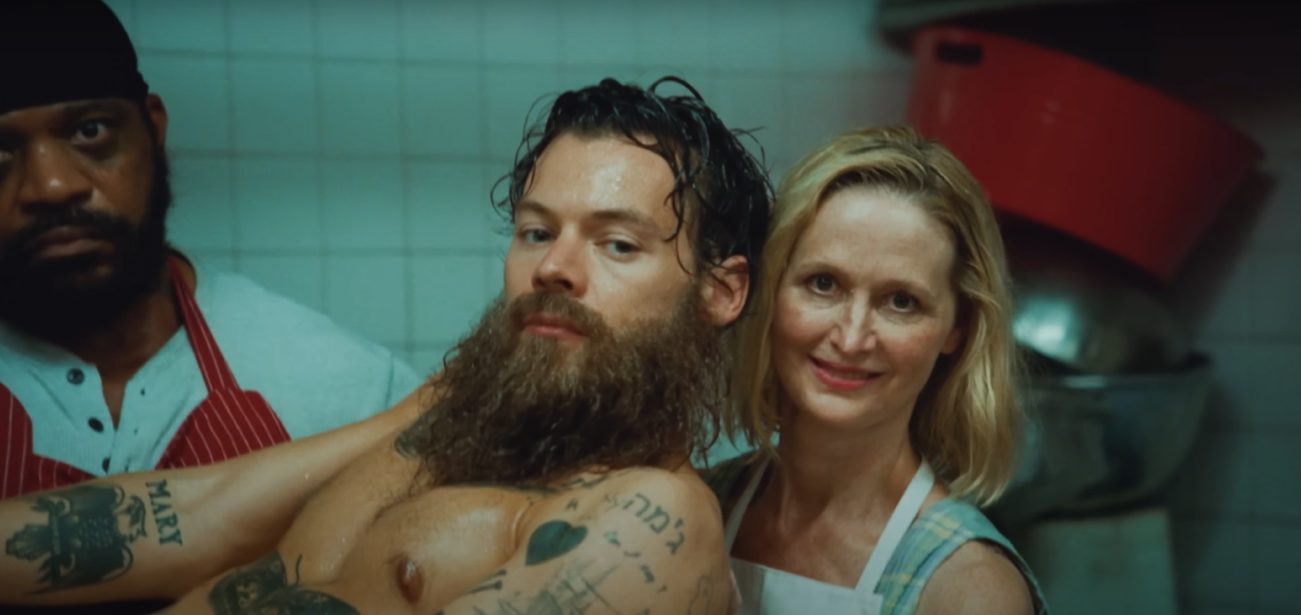 Harry attempts at evading his fate by singing the butchers a song — which sends them into a trance-like state and turns them into his slaves almost instantly. The mer-squid is granted a spa-worthy cleaning — moisturisers and eye-masks are planted atop the face; lacquers are groomed into manicures; glitter is showered over the body like confetti, and tiaras and pearl-encrusted head-pieces are wrapped around the body. Styles goes from entrée to performer in seconds. His tail is soaped, and his body teams with tattoos. This is his chance to say, "The old Harry cannot come to the phone right now. Why? Cause he's dead." Damn.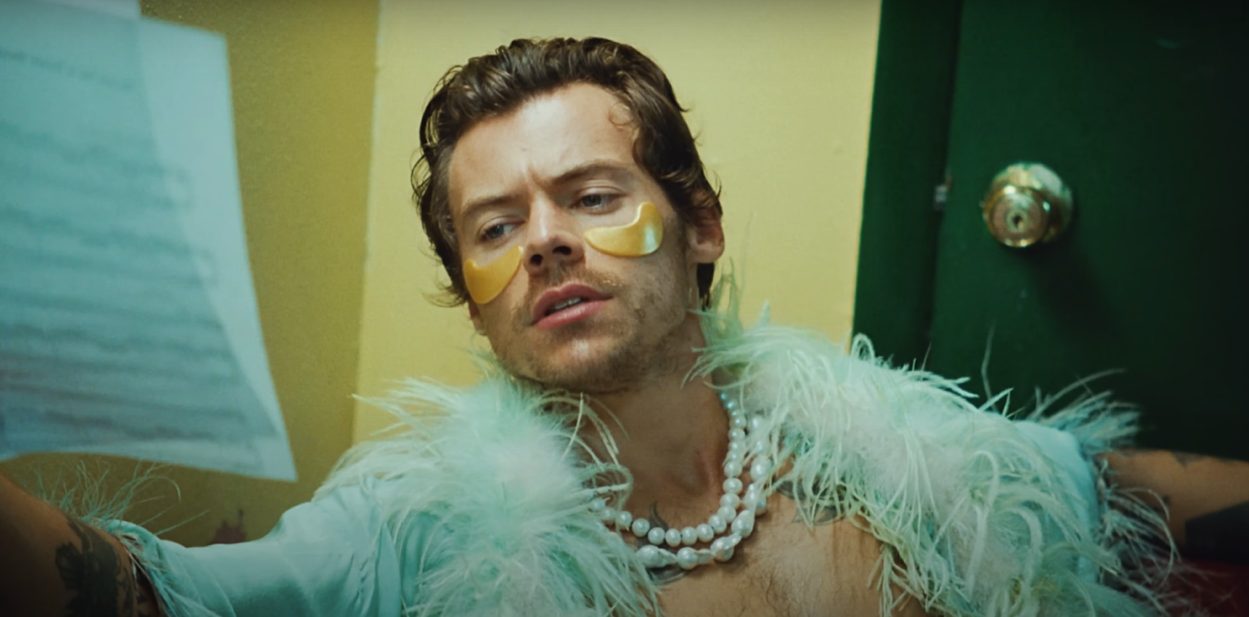 What do we think of this MV? Crazy how being a mer-squid is almost overshadowed by the fact that the Harry Styles chose to sport a beard for all of a minute-and-five seconds. But, again, it is him.
Featured Image: Instagram
© 2023 THE GOOD GLAMM GROUP