Looking to revamp your beauty regimen? Reap the benefits of a glycolic acid face wash through your skincare routine. Perfect for treating hyperpigmentation, signs of ageing, dryness, and acne, glycolic acid face washes will deliver clear and hydrated skin with regular use. While there are a selection of glycolic acid products for glowing skin such as glycolic acid peels, and toners, glycolic acid face washes are far more gentle on the skin and easy to use. Check out the best glycolic acid face washes available in India and add them to your skincare stash right away.
Best Glycolic Acid Face Wash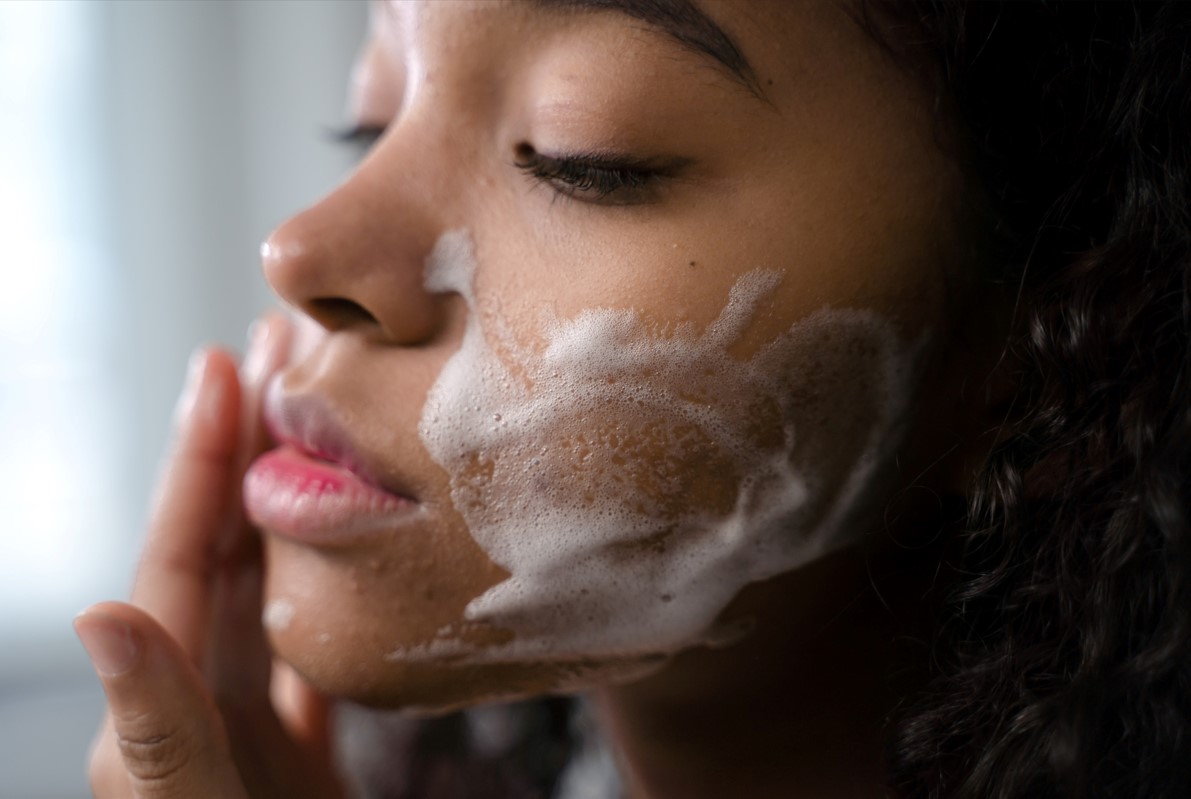 Dull, dehydrated, and acne prone skin are enough reasons to use glycolic acid in your skincare routine. A glycolic acid face wash will help exfoliate dead skin cells from the surface to reveal healthy skin. Since glycolic acid is both an AHA and humectant, it exfoliates and hydrates skin at the same time which makes it safe to use. Here's a list of our favourite glycolic acid face washes available in India.
Pilgrim Salicylic & Glycolic Acid Foaming Face Wash
Infused with the best skincare acids to treat acne, this glycolic acid wash is a must-have for clear skin. It gets rid of dead skin cells, reduces blemishes, and prevents breakouts. It is gentle enough for daily use and is also one of the best salicylic face washes available in the market. 
Suitable for: Oily, acne prone skin
Why we love it: It has antibacterial properties and helps reduce pigmentation. It also unclogs pores and keeps acne at bay.
Key points
Unclogs pores
Has antibacterial properties
Reduces blemishes and dark spots
Treats and prevents acne
O3+ Glycolic Acid Face Wash For Radiance
One of the best non-comedogenic face washes for overall skin health, this glycolic acid face wash does everything from rejuvenating skin and keeping it clear and radiant. It tackles fine lines, wrinkles, dark spots, and adult acne to reveal gorgeously glowing skin.
Suitable for: Dry, matured skin
Why we love it: The best face wash for ageing skin, it will gently cleanse and moisturise in order to tackle signs of ageing. This exfoliating face wash gently discards dead skin cells and deep rooted impurites so that skin is naturally radiant. It also contains aloe vera to provide soothing action for acne.
Key points
Soothes skin inflammation
Exfoliates skin and removes dead skin cells and impurities
Tackles signs of ageing
Banishes dryness and dullness
Earth Rhythm Exfoliating Face Cleanser With AHAs & BHAs
The ideal face wash for open pores, it will cleanse and soothe skin while removing all acne causing bacteria. This glycolic acid face wash gently clears up dead skin cells and tackles numerous skin concerns like dark spots, dryness, and acne in one go. It is also highly soothing.
Suitable for: Combination skin
Why we love it: Infused with hyaluronic acid, it is the best face wash for combination skin. It perfectly balances the skin's pH and keeps it hydrated and plump, all while gently removing dead skin cells and impurities. The salicylic acid in this formula also keeps blackheads away.
Key points
Exfoliates dead skin cells and bacteria
Hydrates skin
Minimises pore size
Prevents acne and excess sebum
Mario Badescu Glycolic Foaming Cleanser
An exfoliating cleanser that deep cleans skin while refining texture, this glycolic acid face wash is gentle on the skin and leaves it feeling fresh and clear. It contains a soothing blend of chamomile and sage to calm skin irritation and keep it hydrated.
Suitable for: All skin types
Why we love it: This glycolic acid face wash is skin soothing and highly effective in getting rid of impurities. It also improves skin texture.
Key points
Gently exfoliates and cleans skin
Contains soothing ingredients
Doesn't dry out the skin
Improves skin texture
Mystic Valley Starry Rice Water Ravines Glycolic Cream Foaming Cleanser
Infused with rice water and pro vitamin B5, this glycolic acid face wash delivers radiant looking skin after every wash. It improves skin elasticity, softens skin, and prevents acne.
Suitable for: All skin types
Why we love it: It is enriched with natural ingredients and gently foams up to cleanse skin. The formula is silky on the skin and suitable for sensitive skin types.
Key points
Suitable for sensitive skin
Prevents acne and pimples
Boosts collagen production
Exfoliates dead skin cells
Also Read
Best Ayurvedic Face Washes: Trust the power of ayurveda to effectively treat your skin concerns while offering a therapeutic cleanse. These are the best ayurvedic face washes available in India that are worth your money.
Herbal Face Washes To The Rescue: Experiencing skin trouble? These herbal face washes will have your back and soothe your skin with the very first wash. This list of our favourite herbal face washes available in India is what you should check out right away.
Make these glycolic acid face washes a part of your CTM routine as they tackle multiple skin concerns in one cleanse. Suitable for all skin types, it will be a great addition to your skincare routine.
Featured Images: Pexels