Does your New Year resolution have anything to do with staying fit this year? Are you finding it challenging to stay true to your resolution? 'Cuz let's be honest, staying away from all the junk and hitting the gym five times a week can be a task. But fret not, we've got something that's going to be of help! We're talking of fitness quotes that'll inspire you to get up and get moving. We've curated a list of some of the best health and fitness quotes for days when you're feeling low and lazy.
Fitness Quotes By Famous Athletes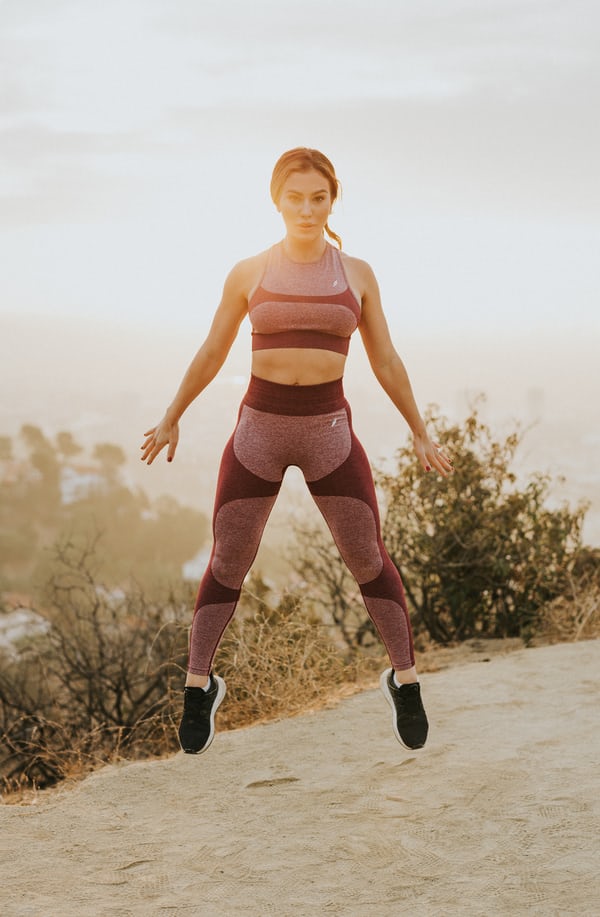 It's always inspiring to read about athletes, their journey and the road to success. Here are some fitness quotes for you to check out: 
"I have nothing in common with lazy people who blame others for their lack of success. Great things come from hard work and perseverance. No excuses." – Kobe Bryant, 5-time NBA Championship Winner.
"In training, you listen to your body. In competition, you tell your body to shut up" – Rich Froning Jr, CrossFit Games Champion.
"You shall gain, but you shall pay with sweat, blood, and vomit." – Pavel Tsatsouline, Chairman of StrongFirst and Father of Modern Kettlebell Movement.
"There's no secret formula. I lift heavy, work hard, and aim to be the best." – Ronnie Coleman, 8-time Mr. Olympia Winner. 
"There comes a certain point in life when you have to stop blaming other people for how you feel or the misfortunes in your life. You can't go through life obsessing about what might have been."- Hugh Jackman, Actor and Member of the 1000-pound Lift Club. 
"Don't be afraid of failure. This is the way to succeed." – LeBron James, 3-time NBA Championship Winner.
"You dream. You plan. You reach. There will be obstacles. There will be doubters. There will be mistakes. But with hard work, with belief, with confidence and trust in yourself and those around you, there are no limits." – Michael Phelps, Swimmer and 18-time Olympic Gold Medalist.
"I was never a natural athlete, but I paid my dues in sweat and concentration and took the time necessary to learn karate and became a world champion." – Chuck Norris, Martial Artist and Actor.
Fitness Quotes For Women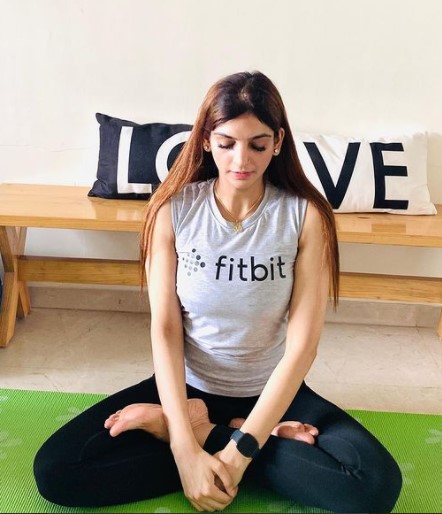 Looking for badass fitness quotes for women? We got you covered! 
She believed she could, so she did.
The more you workout, the weaker his knees get
What seems impossible today will become your warm-up tomorrow!
Lifting weights doesn't make women huge. But Cupcakes do!
I will not let age change me. I will change the way I age!
It's easy to spot strong women. They are the ones who nail it in the gym
I will make sweat my best accessory! I will run harder than my mascara!
When you see a woman with smudged lipstick and runny kajal, you know she just finished a killer workout!
People will tell you that You look different. But you know, how much sweat it's worth!
Life has its UPS and DOWNS…we call them SQUATS!
WORKOUT…Because it's another day to become BETTER!
When life knocks you down….do a squat!
Take pride in how far you have come and have faith in how far you can go!
 Planning to work out someday? There are seven days a week, SOMEDAY is not one of them!
Famous Health & Fitness Quotes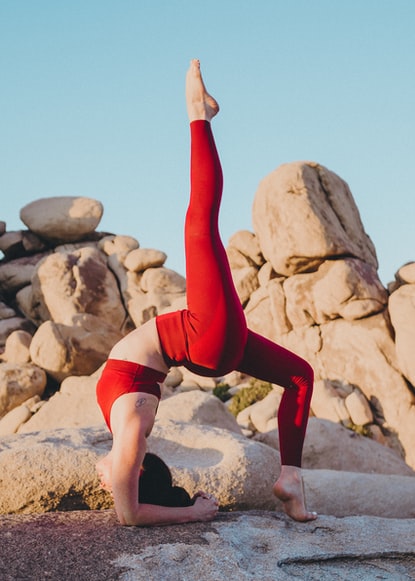 Here are some famous health and fitness quotes that will inspire you to get off the couch stat. 
You don't find willpower, you create it.
Be patient the results will speak for themselves.
Nothing will work unless you do.
What others think of me is none of my business! 
You won't always love the workout, but you 'll always love the results. 
Don't Quit. You're already in pain. You're already hurt. Get a reward from it.
"When it comes to eating right and exercising, there is no 'I'll start tomorrow.' Tomorrow is a disease.
A man too busy to take care of his health is like a mechanic too busy to take care of his tools.
Those who think they have not time for bodily exercise will sooner or later have to find time for illness.
Your journey to a healthier weight is not a journey that you start and then give up. It is a journey that you are living every day for the rest of your life.
Fitness Caption For Instagram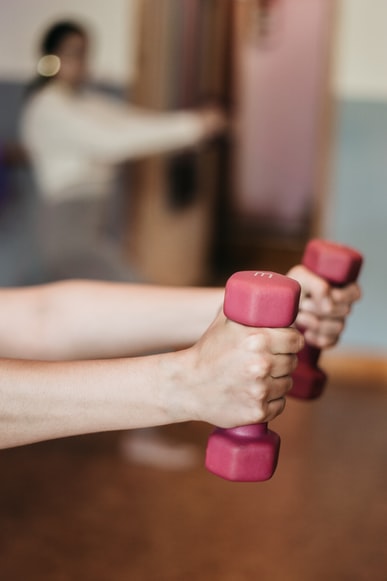 Looking for a fitness caption to go with your killer workout pic? Check out these fitness quotes for Instagram that will go with all your workout pictures. 
When my body shouts 'STOP', my mind screams 'NEVER'.
Excuses don't kill the fat, exercises do.
If you have time for Facebook, you have time for exercise.
A year from now, you'll wish you had started today.
Fitness is not about being better than someone else, it's about being better than you used to be.
Change your body by changing your thoughts.
Never say the sky's the limit when there are footprints on the moon.
Fall in love with taking care of your body.
A 1-hour workout is 4% of your day. #noexcuses
Being defeated is often a temporary condition. Giving up is what makes it permanent.
Respect your body. It's the only one you get.
A healthy lifestyle is something we refine over time – not overnight.
Good is not enough if better is possible.
The best project you will ever work on is you.
 Today I will do what others won't, so tomorrow I can accomplish what others can't.
The secret to getting ahead is getting started.
Push harder than yesterday if you want a different tomorrow.
Fitness Workout Quotes 
Nothing beats the feeling of working out and here are some fitness workout quotes that we totally agree with. 
When I lost all of my excuses I found my results.
Pain is weakness leaving the body.
Hard work beats talent when talent doesn't work hard.
It always seems impossible until it's done.
The body achieves what the mind believes.
Of all the people on the planet, you talk to yourself more than anyone… make sure you're saying the right things.
Don't stop now.
You are confined only by the walls you build yourself.
Anyone can start something, but only few can finish.
Weight loss is not a physical challenge, It's a mental one.
Definition of a really good workout: when you hate doing it, But you love finishing it.
Stay motivated!
You are a lot stronger than you think.
Becoming strong doesn't happen in the gym, It starts in your head.
Don't wait for inspiration, be the inspiration.
Get fit in the gym. Lose weight in the kitchen.
Fitness Lover Quote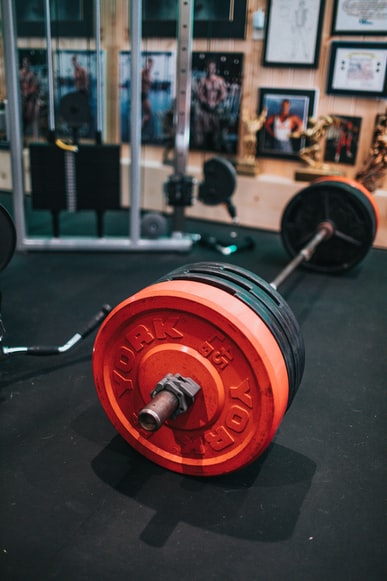 If you happen to enjoy working out and gym time is your fave time of the day, you're bound to find these fitness lover quotes relatable AF! 
My one-day efforts will change my tomorrow. 
I don't feel energetic until I work out one time a day. 
My body needs meals and workouts.
 I used to pay my hundred per cent because I didn't want to lose. 
Gym ?? workout is only the way to overcome your stress and feel great.
 Beast mode activated, stay away. N
nothing will be great by chance, it will be great by a change. 
People often say in the gym, that you are mad, yes I am mad for my workout. 
One belief in mind can change everything 
 A positive attitude never waits for a negative one. 
My last wish is to work out. 
Stretch+ sweat= success. I stay away from oily food because my fitness is my life.
Also Read
Workout At Home: For the time being, exercising at home is the best option we have. Here's how to do it right.
Lower Body Exercises: From working your hamstrings to your glutes, here are 15 lower body workouts that will help you with that much-needed burn!
Simple Exercises: With these three easy-peasy exercises, you will definitely have that body you have always dreamt of!
Remember to not go overboard with your workout goals. Working out, eating right and achieving your fitness goals slowly and steadily is the way to go. We've said it before and we'll say it again–the goal is to get healthy. And we hope these fitness quotes inspire you to lead a healthy life in 2022. 
Featured Image: Unsplash