Dad's The World! Here Are 30+ Thoughtful Gift Ideas To Pamper Your Pyaare Papa This Father's Day
Pampering your parents does not require a special date or occasion. But it still doesn't hurt to have a dedicated day just to make them feel special, right? Speaking of which—Father's Day 2022 is right around the corner (Sunday 19th, June) and this is the perfect time to start gift hunting. But hey, we have already done the major chunk of the task for you with our curation of thoughtful gifts. From indulgent self-care finds to fun snacks for the epicurean dad, there's something for everyone on our list. So, without further ado scroll down for POPxo's curation of 30+ epic Father's Day gifts:
Must-Try Haircare Range By St. Botanica
Buy it here
Here is a collection of four of the best skin and hair care products by St. Botanica. Made with the finest natural ingredients, these skin and hair care essentials work great on all types of skin and hair.
Father's Day Premium Gift Kit By Bombay Shaving Company
Buy it here
Elevate your dad's shaving experience with this six-step shaving kit. The coolest part is you can personalise the razor and give it a special touch by writing a message or inscribing your dad's name on it. 
Luxe Hayat Perfume By Neesh
Buy it here
An absolute indulgence, this bottle of perfume will get everyone asking "where did you get it from?" See your dad's eyes light up every time he answers the question.
Also Read: Inspirational Father's Day Quotes
Indulgent Bath Time Hamper By Green & Beige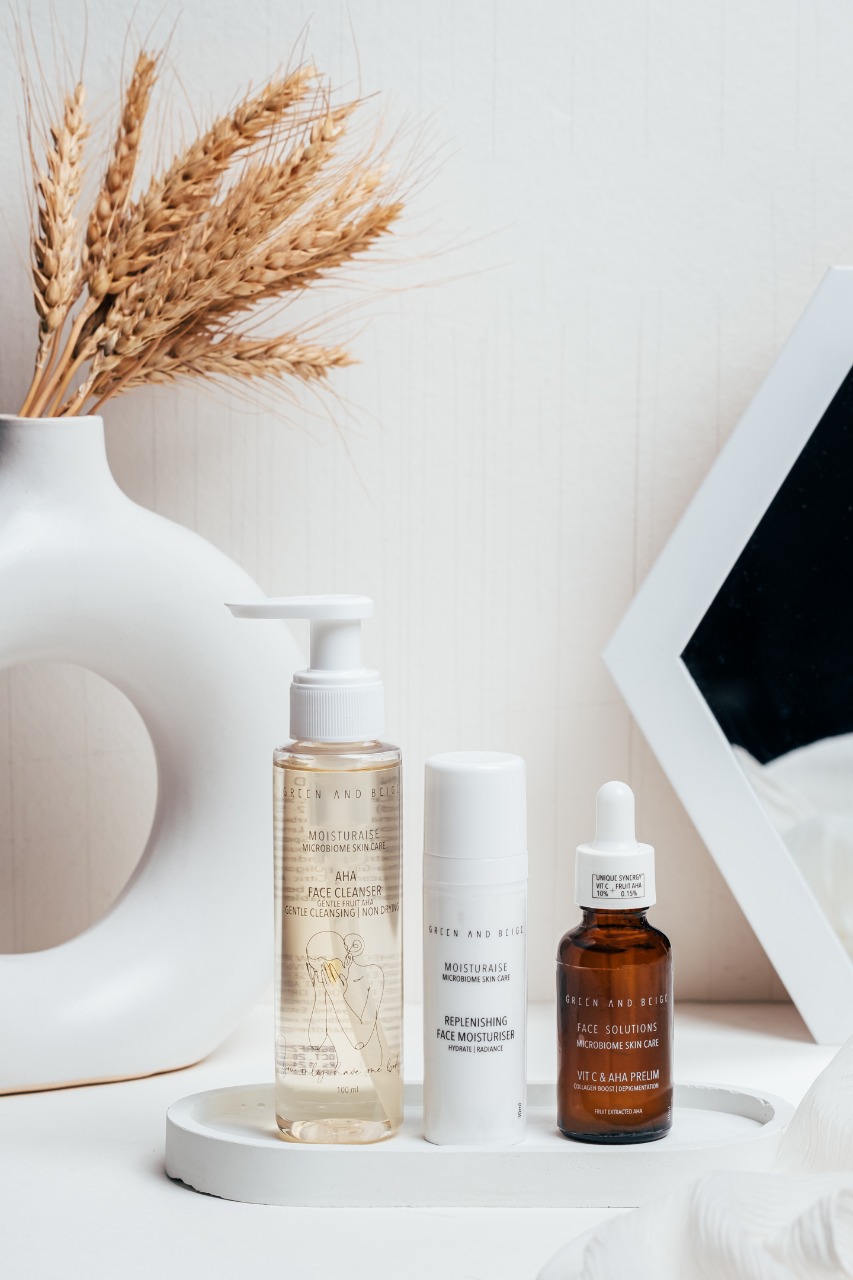 Buy it here
Bring the spa to your home with this indulgent bathtime hamper by Green & Beige.
Ayurvedic Head Massage Oil With Onion Juice By Forest Essentials
Buy it here
This Father's Day, plan some special father-daughter time and give him a relaxing champi with this ayurvedic oil by Forest Essentials.
Eucalyptus Essential Oil By Inatur
Buy it here
This 100% pure essential oil is extracted from the trees grown in the Niligiri region of South India and helps immensely with body pains, sinus, congestion, fever and cold. 
Full Spectrum CBD Oil By Awshad
Buy it here
Awshad's Full-Spectrum Vijaya oil is a great fix for day-to-day issues like stress, anxiety, insomnia, and inflammation. 
Cooling Sunscreen By Derma Totale
Buy it here
Chances are that your dad has been missing out on the most important skincare step out of them all—sunscreen. This heavy-duty Derma Totale offering will be a great pick.
Blue Light Shield Moisturising Crème By Urban Color London On Modicare
Buy it here
Has your father been spending a lot of time in front of the screens? His skin will thank you for this blue light shielding cream by Urban Color London.
Men's Essential Care Kit By Clensta
Buy it here
Here's an all-inclusive essential care kit by Clensta that will take care of all his personal grooming needs.
Signature Products By Personal Touch Skincare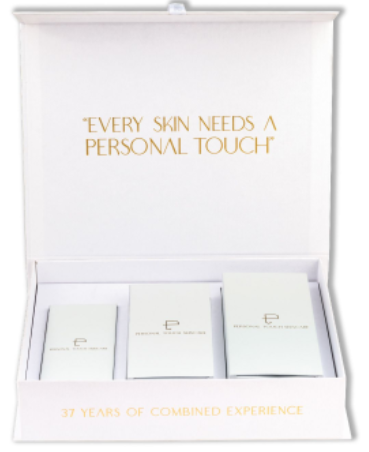 A combo set of Personal Touch Skincare's three signature offerings, this gift box will take care of all his skincare woes.
Oil Control Face Wonder Mask By SkinQ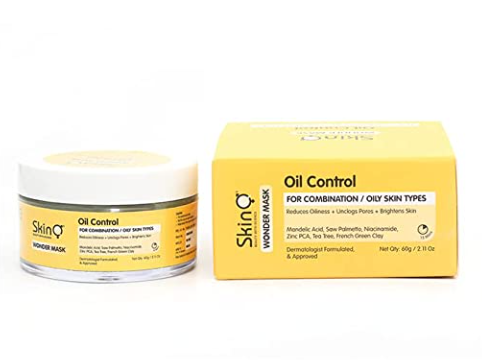 Dermatologically formulated, this Oil Control Wonder Mask works like magic for oily and combination skin.
Luxury Skincare Box By Mellow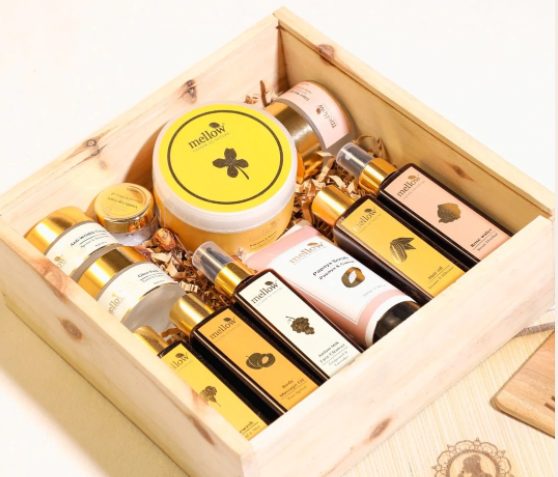 This beautiful handmade wooden box packed with holy grail beauty products is the perfect gift for your dad.
Onion, Black Seed & Patchouli Hairfall Control Range By Love Beauty And Planet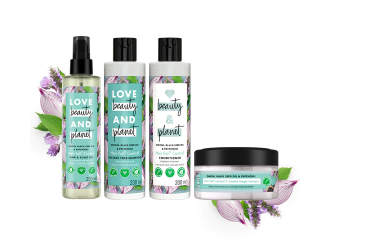 An absolute must-have set for hair fall, the Onion Blackseed and Patchouli Hair Care Range is a perfect four-step routine that controls hair fall and makes hair stronger.
Cappuccino Coffee Body Wash with Almond Milk By mCaffeine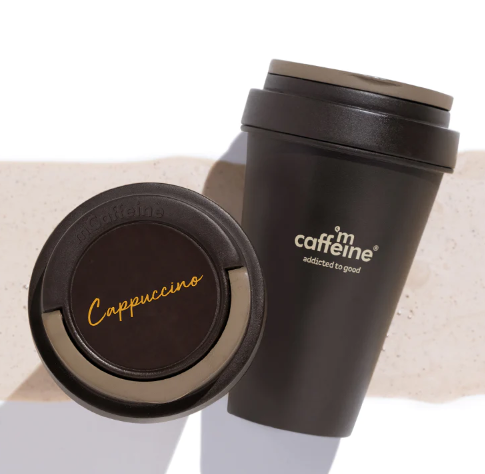 The Cappuccino Coffee Body Wash is a balanced brew that moisturizes and mildly exfoliates to reveal irresistibly smooth skin. You are sure to get hooked to its creamy cappuccino feel and the invigorating aroma of Coffee beans as it meets the warm harmony of almonds, lending your shower experience a relaxing vibe.
Fuzz & Nuzzle Beard Care Gift By The Body Shop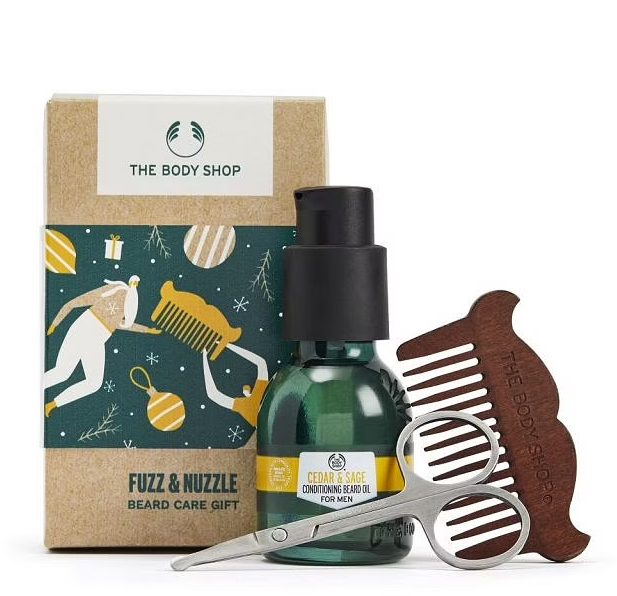 Treat him to a grooming gift he'll love with The BodyShop's Fuzz & Nuzzle Beard Care Gift set.
Aquatique Set Of 9 Scented 'Belief' & 'Faith' Pillar Candles By Rad Living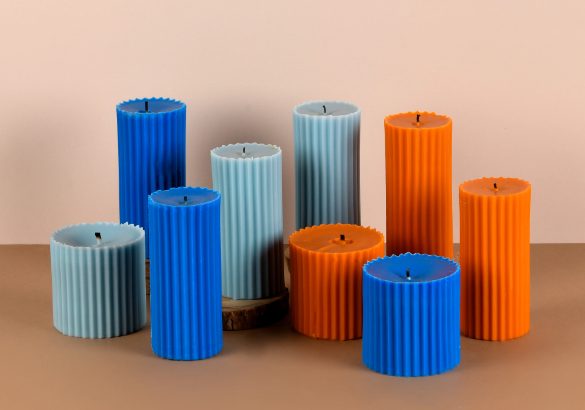 This multi-coloured set of 6 'Belief' and 3 'Faith' candles with fresh, musky and sweet notes will bring that vacation feeling to his life and take him right to the sandy shores.
Edge+ Hair Trimmer By Ikonic Professional
Buy it here
It is time to upgrade his grooming sessions with Ikonic's Hair Clipper. The high-quality t-type stainless steel blades in this trimmer are self-sharpening and extra-wide to enhance the efficiency of the cut. Additionally, one can choose from four precision attachment combs for the perfect length.
Magnetic 3 in 1 Wireless Charging Station By Stuff Cool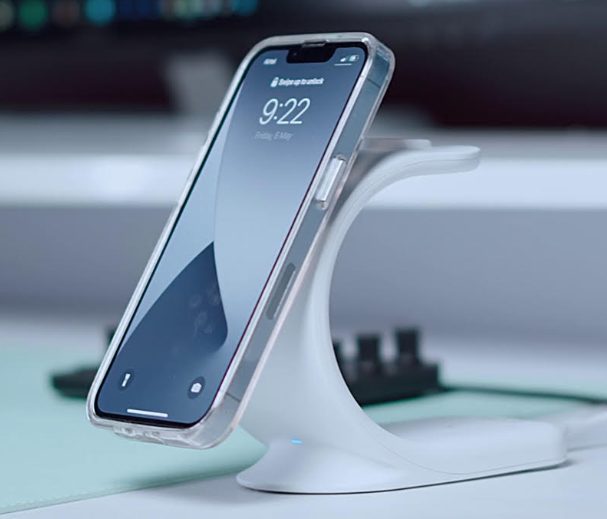 Here is a 3-in-1 wireless charging station that charges your iPhone 12 / 13 via the new MagSafe Charging tech along with your apple watch and AirPods 3rd Gen/Airpods Pro from a single unit.
Portable Desk Lamp With Wireless Phone Charging By The June Shop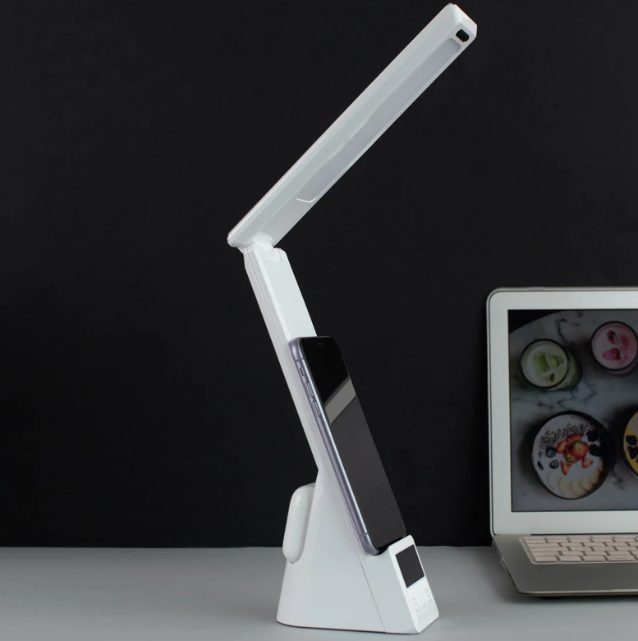 Here's the perfect pick for your workaholic dad.
Jonty Cufflinks By BlueStone
Buy it here
In the mood to splurge this Father's Day? We recommend these gold cufflinks by Bluestone!
Deep Heart Ocean Ring By Senco Gold And Diamonds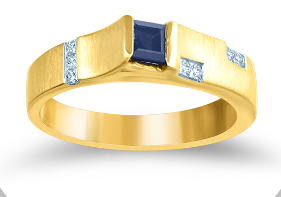 The unique design of Senco's ocean ring is sure to impress your dad if he has a thing for precious jewels.
Faceted Gold Band By DiAi Designs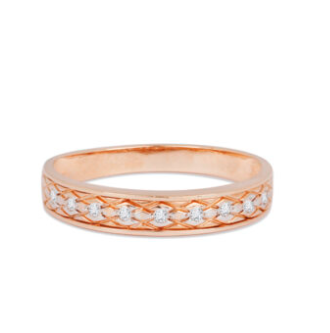 Intricately done, this ring would be a great gift for anyone who likes all things gold.
Alpine Eagle Flying Tourbillon Watch By Chopard
Buy At: Johnsons Watch Co, Delhi & Timeskeeper, Mumbai.
Here's another awesome option if you really want to spend big for your dad. This watch is a great gift for every single horology enthusiast out there.
Super Sleek Ceramic Edge Watch By Titan
Buy it here
Crafted with the finest ceramic, this is one of the slimmest watches in the world. The design is inspired by minimalism and will look great with both casuals and formals.
boAt Wave Connect Bluetooth Calling Smart Watch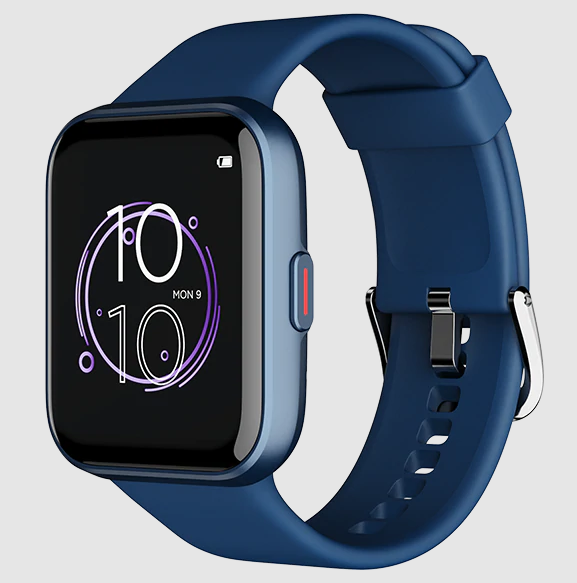 Here's a smartwatch that will help your dad stay in touch with friends and family.
Jaisalmer Luggage Set By Nasher Miles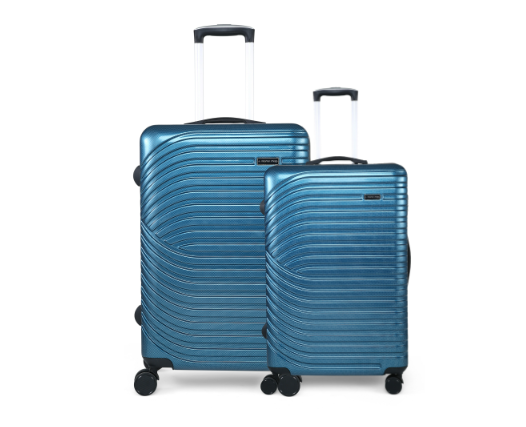 Lightweight and hard-sided, this luggage spinner set is the best in the class. The Nasher Miles bags are made of the sturdiest material out there and are practically unbreakable. Basically, they are the best pic for your dad if he loves to travel.
Hudson Logo Stripe and Leather Crossbody Bag By Michael Kors
Buy it here
Papa's got a taste for the finer things in life? He is sure to appreciate this sleek crossbody bag by Michael Kors.
Brown Croco Effect Men's Wallet By Rosso Brunello
Buy it here
Equal parts compact and stylish, this leather wallet comes with easy to organise compartments, card slots, and pockets.  The subtle branding on the front is our favourite detail in this one.
Canva Laptop Bag By Rashki
Buy it here
Designed for minimalists, this laptop bag is a personal statement that will help your dad define his style and complete his work look. The timeless and refined persona of this bag will blend with his personality and this is a gift that he will surely love.
Reversible Leather Belt By Emporio Armani
Buy it here
Introduce him to logomania with this coveted belt by Emporio Armani.
Old Skool Kicks By Vans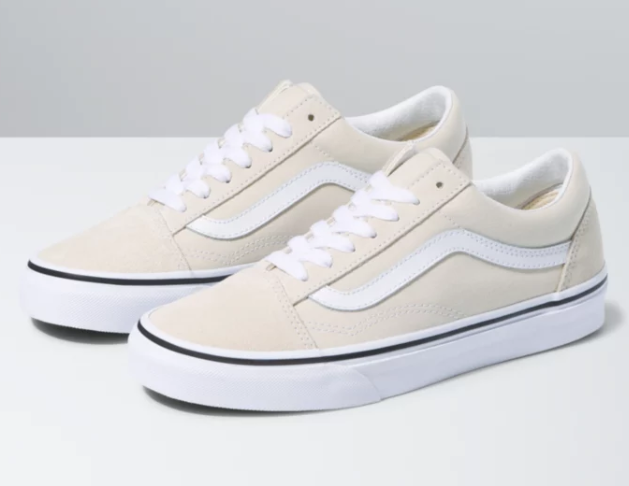 Constructed with durable suede and canvas uppers, the Old Skool kicks pay homage to the brand's heritage while ensuring that this lace-up shoe style remains as iconic as ever. Your dad will love these!
Dark Brown Casual Slipper For Men By Woodland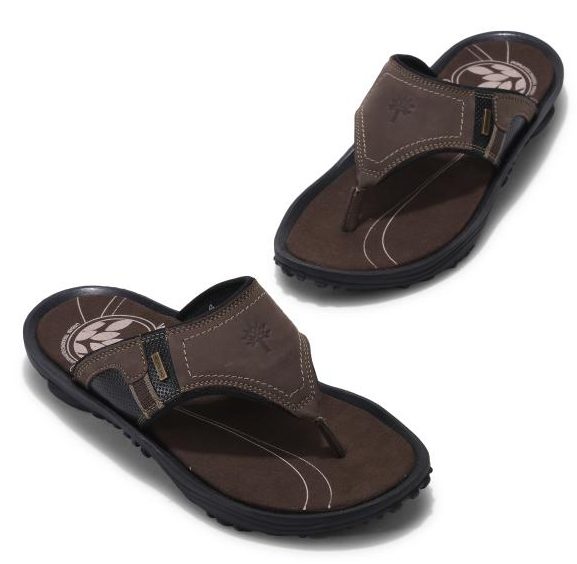 These casual slippers for men come with a nubuck upper and abrasion-resistant polyurethane outsole ad are super comfy to wear.
Sleek Sunglasses By Izzari 
Buy it here
We love the ocean blue tint on these Izzarri sunglasses and think they will look great with your dad's work wear.  
Lapel Pin By Toqn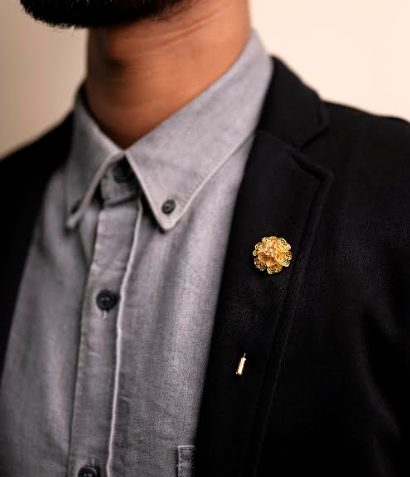 A Toqn is a single piece of jewellery that can transform into anything your heart desires, from a ring to a bracelet, a pendant or even a lapel pin for the men who want to make a statement.
MOAGE MO Sneakers By Onitsuka Tiger
Buy it here
This novel style of Onitsuka kicks combines classic design with modern stylish flourishes. Your dad will fall for them in no time.
White Sneakers By Hush Puppies
Buy it here
If you seek a more affordable sneaker pick, we recommend these white babies by Hush Puppies. 
Men's Alpargata Recycled Cotton Canvas Red Shoes By TOMS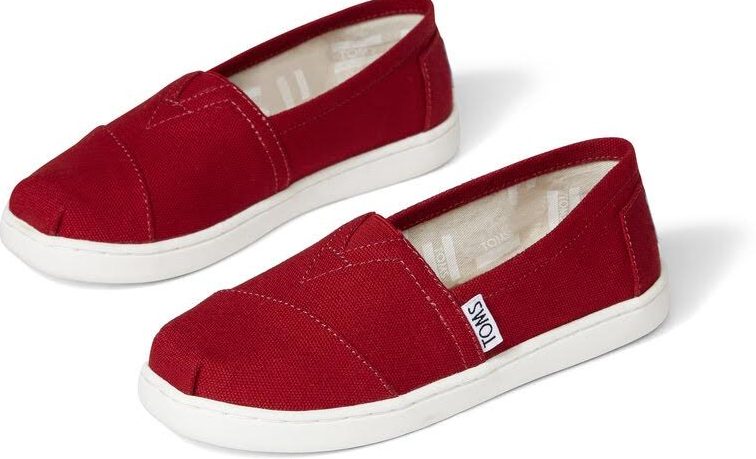 Buy it here
The TOMS men's Alpargata slip-on shoes are the perfect combination of comfort coupled with style. They are great to add to the casual everyday wardrobe and will instantly uplift a monochrome outfit.
Running Shoes By Skechers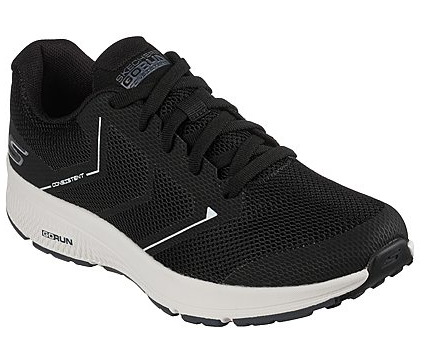 Skechers GOrun Consistent™ – Traceur is a well-cushioned lace up runner and trainer perfect for a variety of workouts in and out of the gym. The responsive ULTRA LIGHT® cushioning midsole and a mesh fabric and synthetic upper offer an incredibly responsive workout shoe.
Formal Black Straps By Ezok
Buy it here
Update your dad's workwear look with these sleek shows by Ezok. 
Ultra-Light Jacket By Uniqlo
Buy it here
Incredibly lightweight and versatile, here's another pick that will be a great addition to his workwear wardrobe. 
Full Sleeves Slim Fit Shirt By Numero Uno
Buy it here
A great gift is generally something that the receiver does not have. Take, for instance, this pink shirt by Numero Uno. It's subtle, classy, and is sure to change his mind on the whole idea of wearing pink. 
Blue And Green Jaipuri Printed Cotton Shirt By Tistabene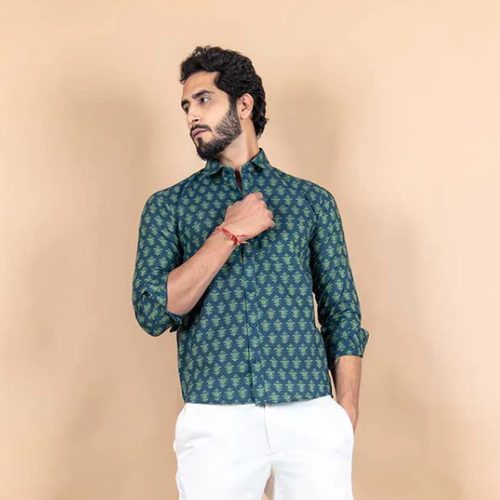 This indigo shirt has our heart for the Sanganeri print and it will a great addition to his wardrobe that might be currently packed with solids.
Minimal Printed T-Shirt By Belliskey
Buy it here
Add a pop of colour to your dad's casual fits with this uber comfy T-shirt by Bellisky.
Black Organic Cotton Crew Neck T-Shirt By Selected Homme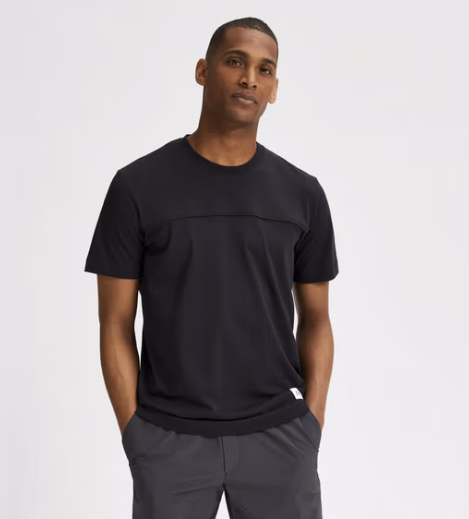 When in doubt, buy black! This super comfy, organic cotton t-shirt by Selected Homme will be a great pick!
Cutesy Chill Bill Pyjama By Bummer
Buy it here
Here's the most adorable gift for the cutest dad in the world!
Brave Black T-Shirt By Aastey
Buy it here
Have been trying to convince your dad to work out? We recommend that you bribe him with the perfect workout essentials. Top on our list is this quick-dry T-shirt by Aastey. The brave black tee is made with the brand's in-house fabric, Aastey plus and happens to be the perfect combination of comfort and functionality.
Blue Denim Jacket By Jack & Jones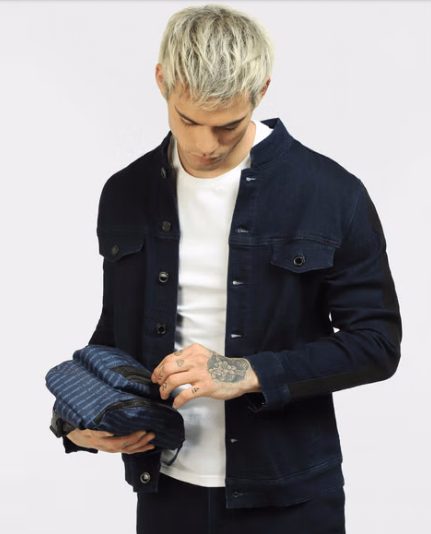 Edgy and cool, this dark blue denim jacket for men features a textured pattern. Get your dad to layer it over a white crew neck and jeans!
Father's Day Grand By Humanitive
Buy it here
Add special meaning to your Father's Day gift with this fun hamper by Humanitive. The box contains six interesting gifts and by buying it, you'll be sponsoring physiotherapy sessions for a destitute elderly for INR. 1000 on behalf of your father. 
Coffee Concentrate By The Simple Brew
Buy it here
Small but mighty, this Single Brew is a medium-strength coffee concentrate that is sure to leave you surprised with its smooth finish and prominent linger.
Dark Chocolate Cigar By Smoor
Buy it here
Make Father's Day extra special with SMOOR's decadent cigars made with fine couverture chocolate that melts in the mouth. This is the perfect indulgent gift to pamper your dad!
Indulgence Gift Box By CELESTÉ
Buy it here
Here is a bespoke selection of 10 hand-blended teas that will enchant the senses. This is a great gift to enjoy tea time with your dad.
Gourmet Hamper By Teabox
Buy it here
Here's another tea box that we absolutely love and highly recommend for your chai connoisseur dad. 
Treat Him To A Hearty Meal By Currynama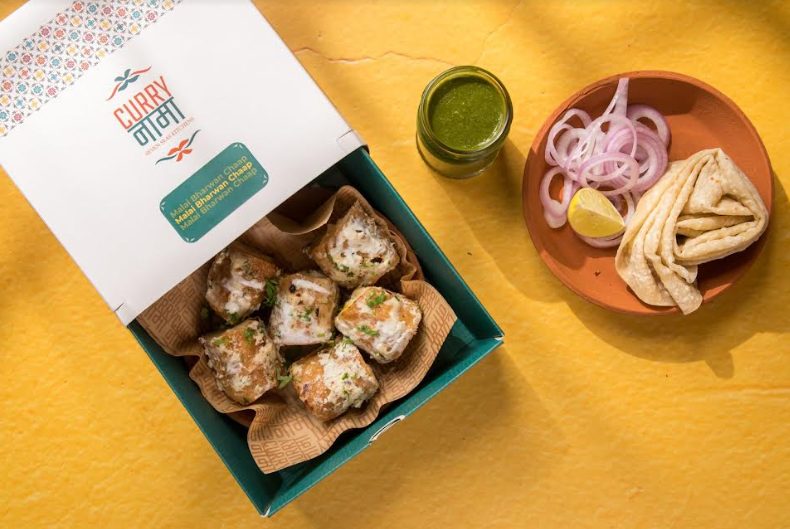 Currynama has been offering a classic yet distinct culinary experience that your foodie dad is sure to love this Father's Day. Their delicacies are prepared by fusing traditional spices with modern methods. The meals are unique and yet remain rooted in the authentic swaad of India.
Chatpata Assorted Bars By Goosebumps
Buy it here
A great snack, these healthy candies are packed with the goodness of nuts and are a great way to keep random cravings at bay.
Hazelnut Instant Coffee Travel Kit By Sleepy Owl
Buy it here
Have a father who is always on the go? Take care of all his coffee needs with this instant coffee travel kit by Sleepy Owl. 
Home French Press By Westside
Buy it here
Westside Home's french press is every coffee lover's dream. Made from an excellent quality glass that's lead-free, it comes with an easy-to-use filter mesh for a clean cup of coffee without any grounds.
A Bucket List Stay At Kandima Maldives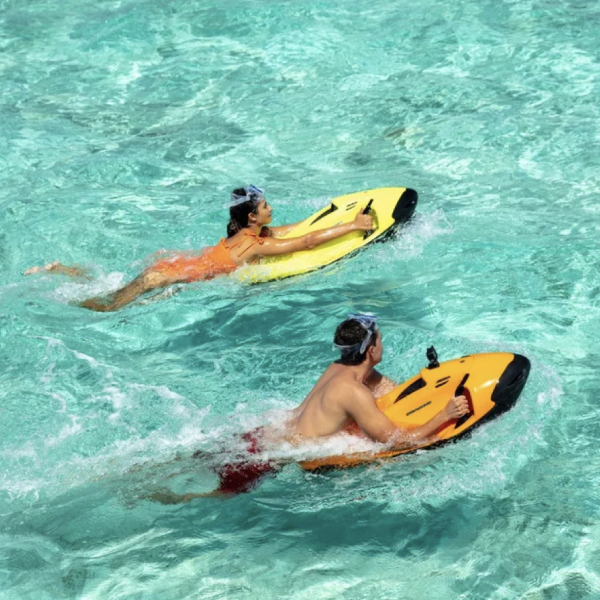 What's a better gift than a relaxing island vacay surrounded by turquoise blue waters, white sand and the sound of the waves? This Father's Day, treat your dad to a well-deserved vacation at this serene island destination. With lots of fun water experiences, a multitude of dining options and a fantastic spa, your dad will be in for a seriously good time.
An Aura Scan By Dr. Chandni Tugnait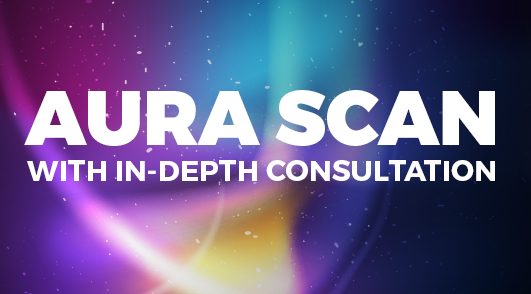 Aura has various layers—astral, etheric, mental, emotional and celestial which all impact as well as get impacted by the physical body. Dr Tugnait's Aura Scan analysis is a great way to understand one's deeper emotions and needs. Your dad will surely appreciate this gift.
So fam, all set to pamper your dad with our epic gift curation this Father's Day?
Featured Image: Sleepy Owl & Titan
© 2022 THE GOOD GLAMM GROUP