Can I declare February as the Sid and Kiara month, please? 
I've been obsessed with the couple these past few days and they're giving me reasons to keep at it! First, their wedding video made my heart skip a beat, and now it's their stunning reception look that I can't get over. The newlyweds hosted a grand reception at St. Regis, Mumbai and Bollywood turned up in big numbers.
While many celebs looked fab, there were others who didn't quite make the cut. Let's check out the 'Hits & Misses' from Sid & Kiara's reception, shall we?!  
Looks I Loved
Alia Bhatt – Understated Glamm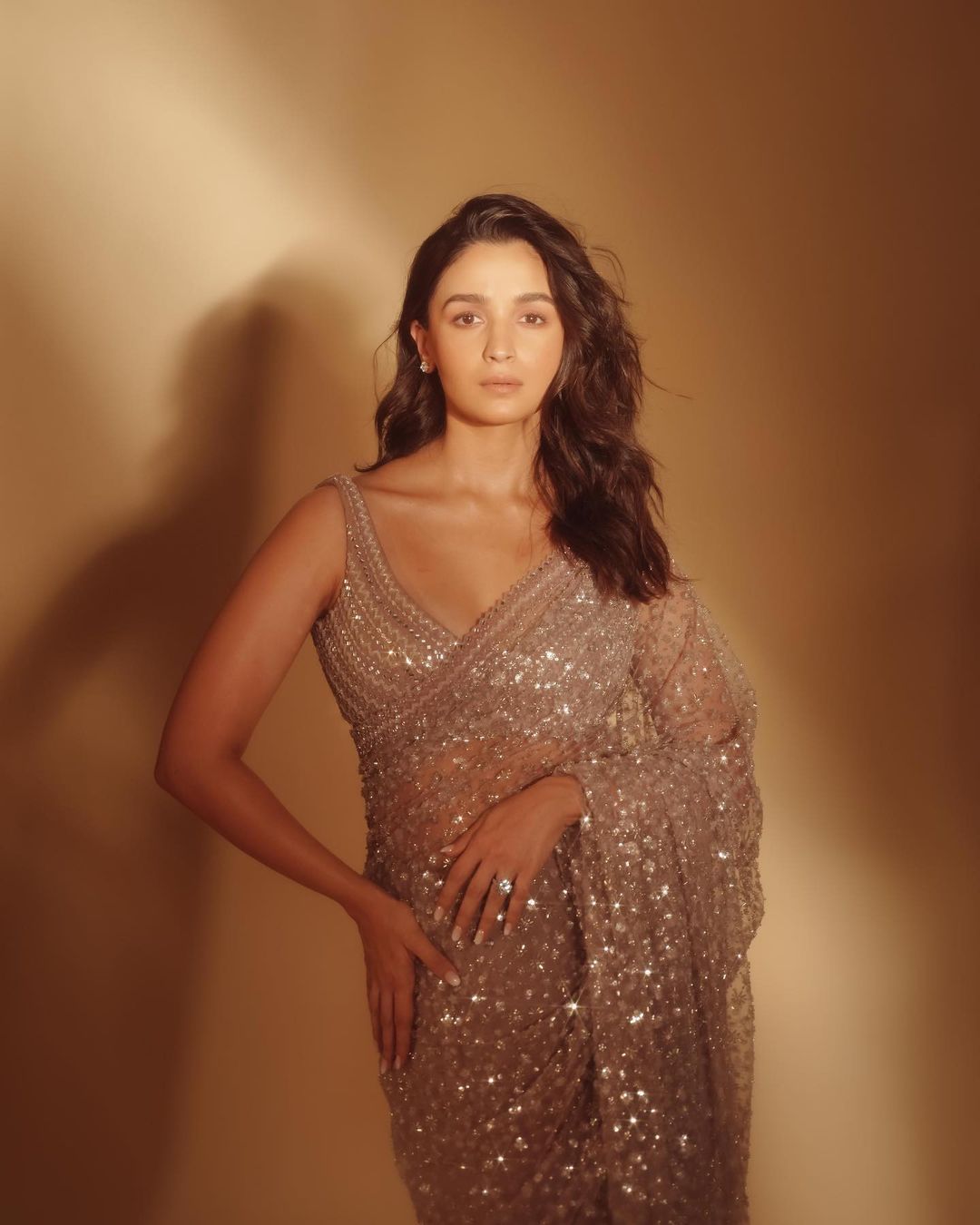 If you ever have to attend your ex's wedding reception, take tips from Alia. I love how understated yet graceful she looks. Keeping true to her style, she opted for barely-there makeup, natural waves and minimal accessories. And she still looked so stunning!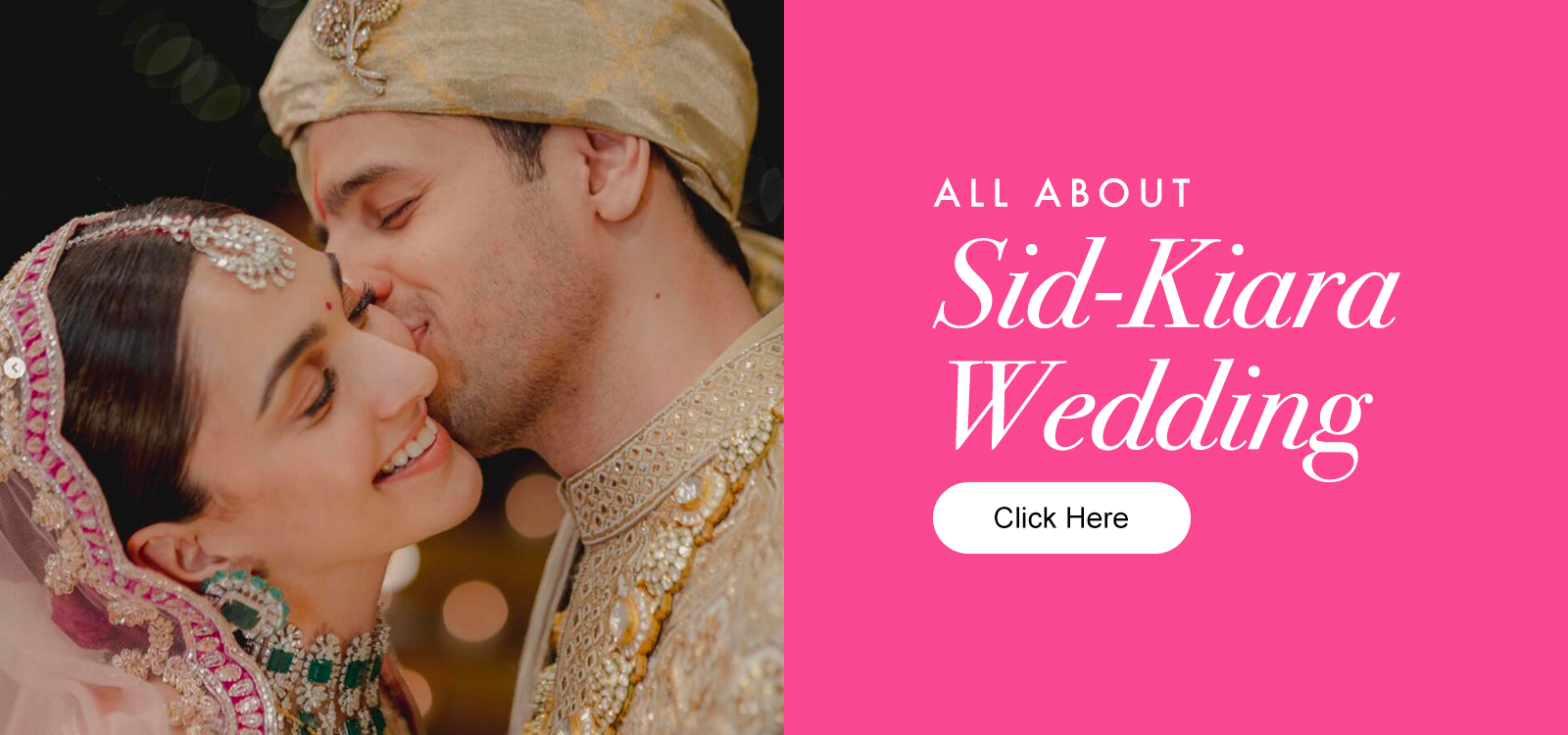 Kriti Sanon – Glowing Goddess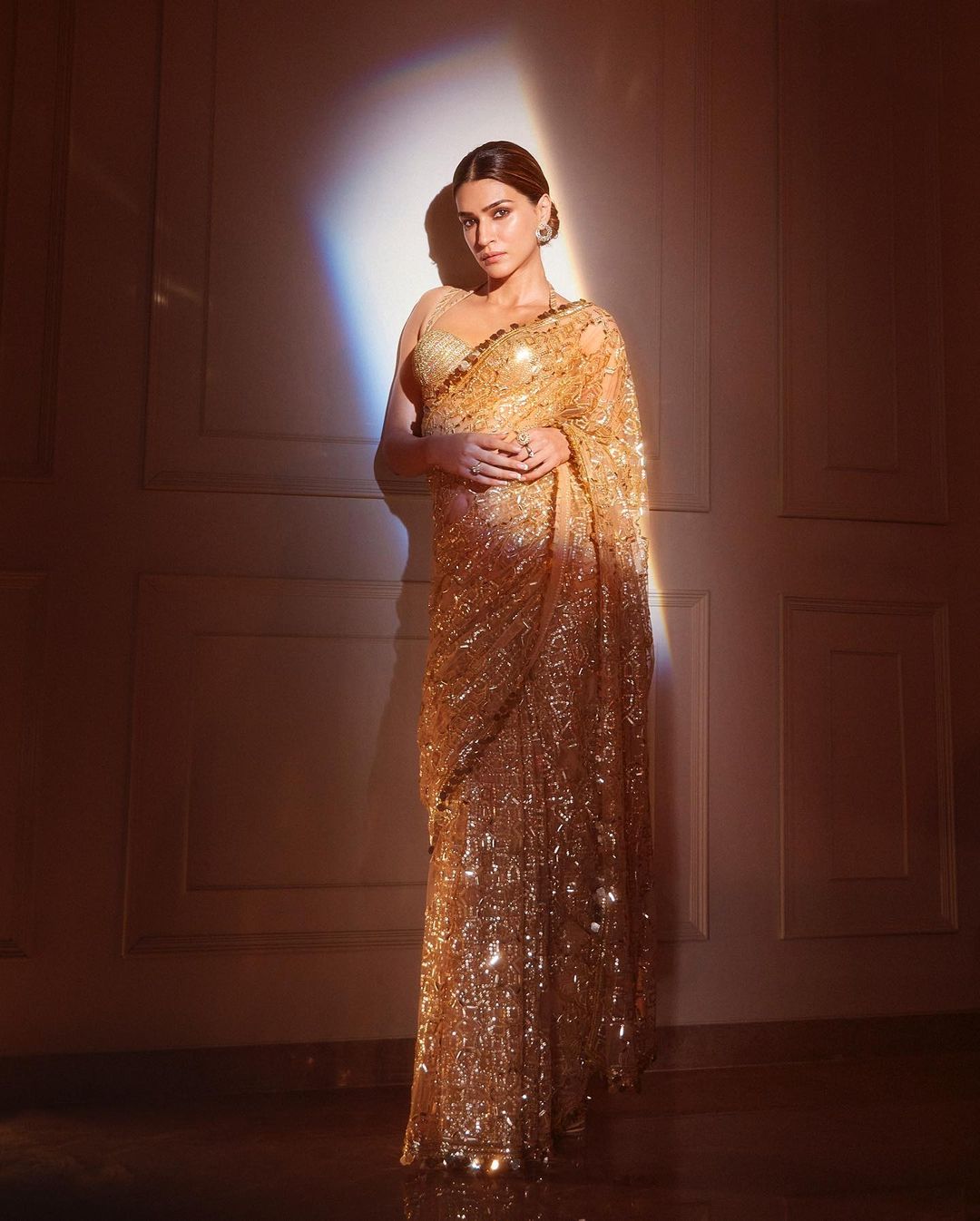 Param sundari Kriti Sanon looked gorgeous in her heavily embellished Manish Malhotra saree. Brownie points to that bikini blouse! Her glowy makeup and the sleek low-bun tied the whole look together. Super hit!
Kareena Kapoor Khan – The OG Glamm Queen
Kareena knows how to make head turns and last night was no different. The OG fashionista wore an ombre pink sequin Manish Malhotra saree with a pair of diamond danglers. The colour beautifully complemented her skin tone and a sleek bun and subtle makeup completed the look. Hit pe hit, Bebo!
Ananya Panday – Lady In Black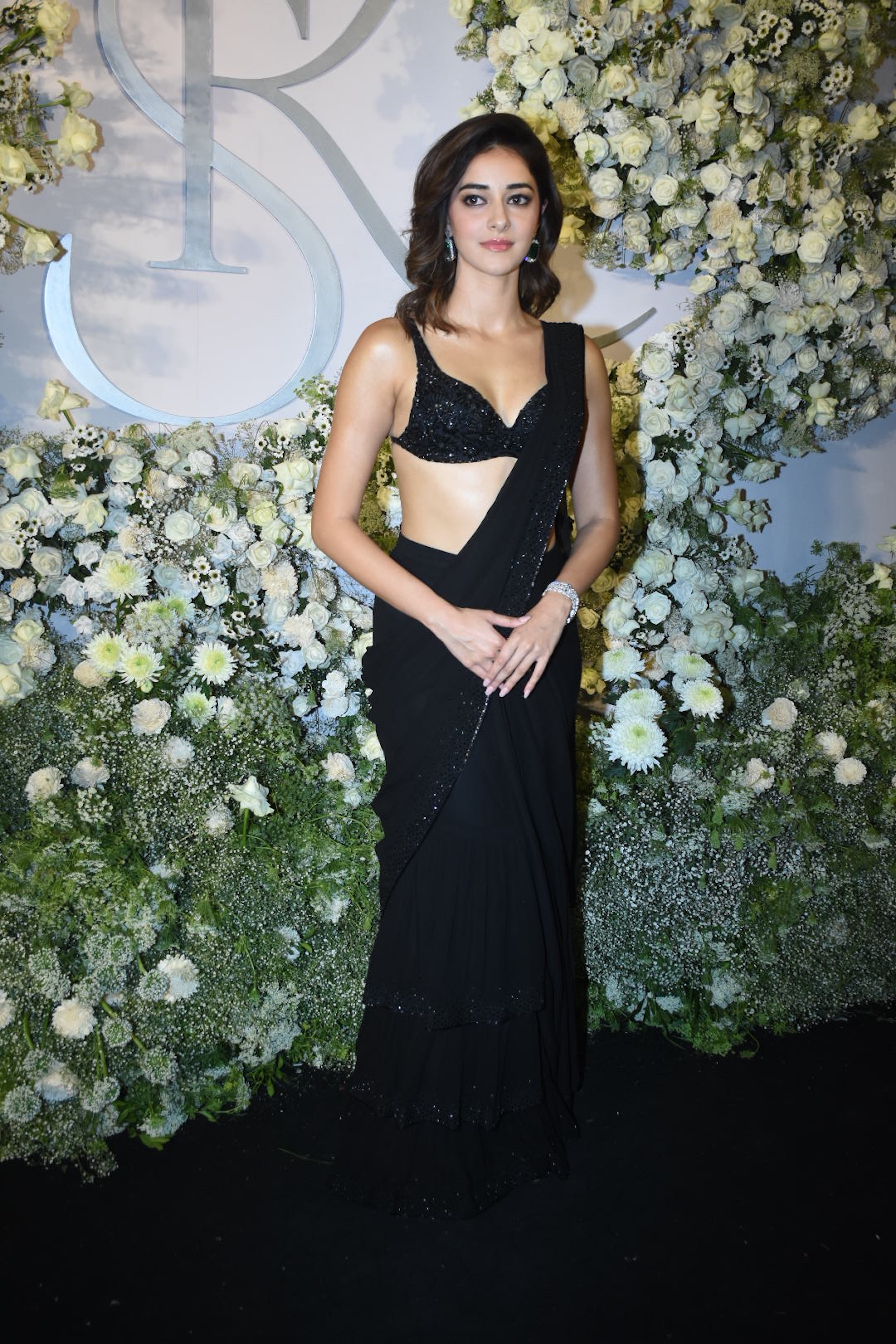 This Gen Z star rarely disappoints us with her lewks and her black frill Arpita Mehta saree was just too gorge. She stayed true to the blingy-night memo with a sequined blouse, a diamond bracelet and beautiful emerald earrings. Totally bookmark-worthy!
Mira Rajput – Oh-So-Elegant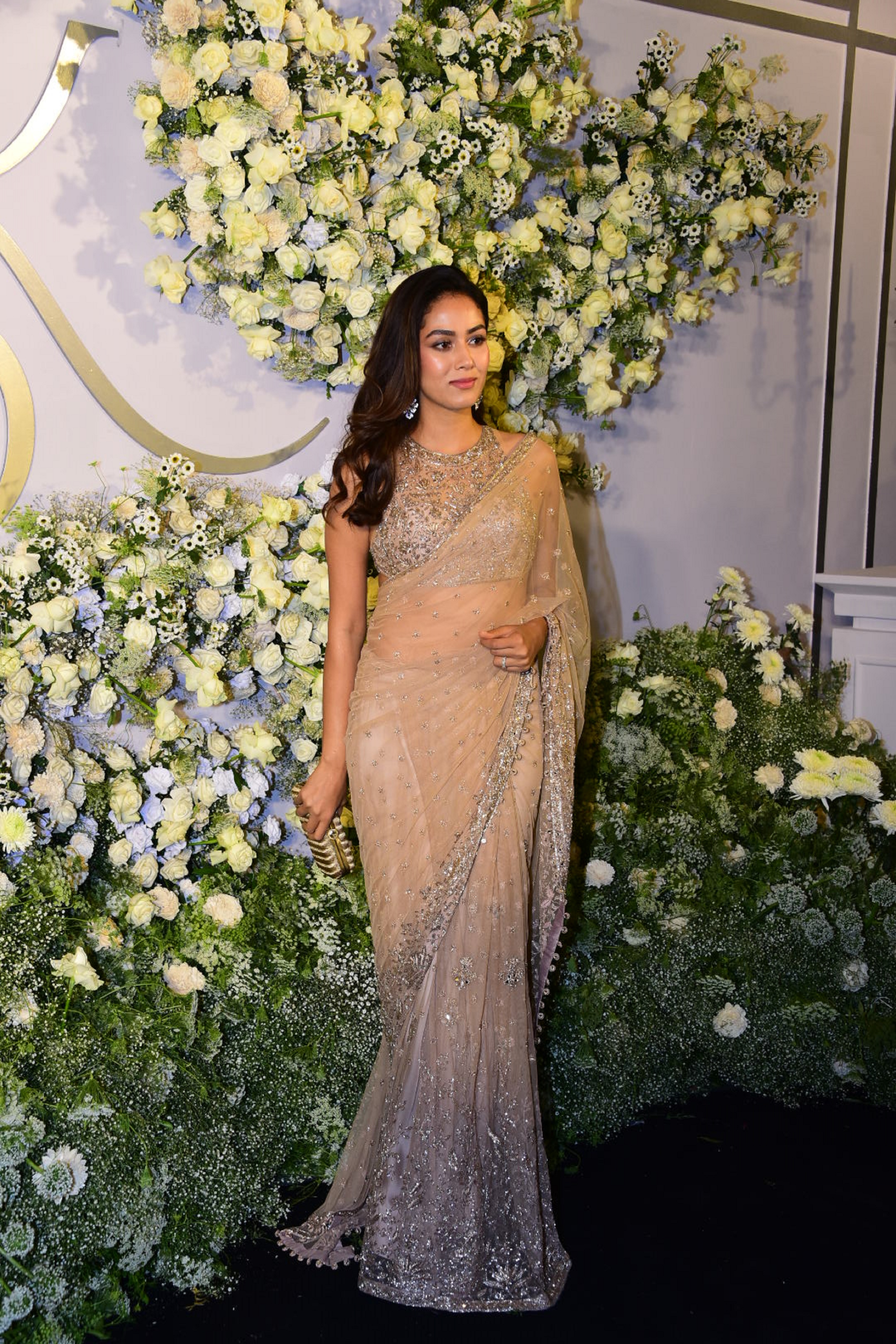 Mira Rajut arrived without her partner Shahid Kapoor but brought enough grace and glamour for the night. She looked stunning in a sheer embellished Arpita Mehta saree and halter-style blouse. Mira styled the outfit with a matching clutch and diamond danglers. Perfect, na?
Shilpa Shetty – The Saree Queen
Shilpa is synonymous with unconventional drapes and she rocks each one of them. She wore a silver sequined saree with a front slit and looked phenomenal! Honestly, only she could carry off an outfit like this! 
Looks I Didn't Love So Much!
Bhumi Pednekar – Let 'Em Breathe!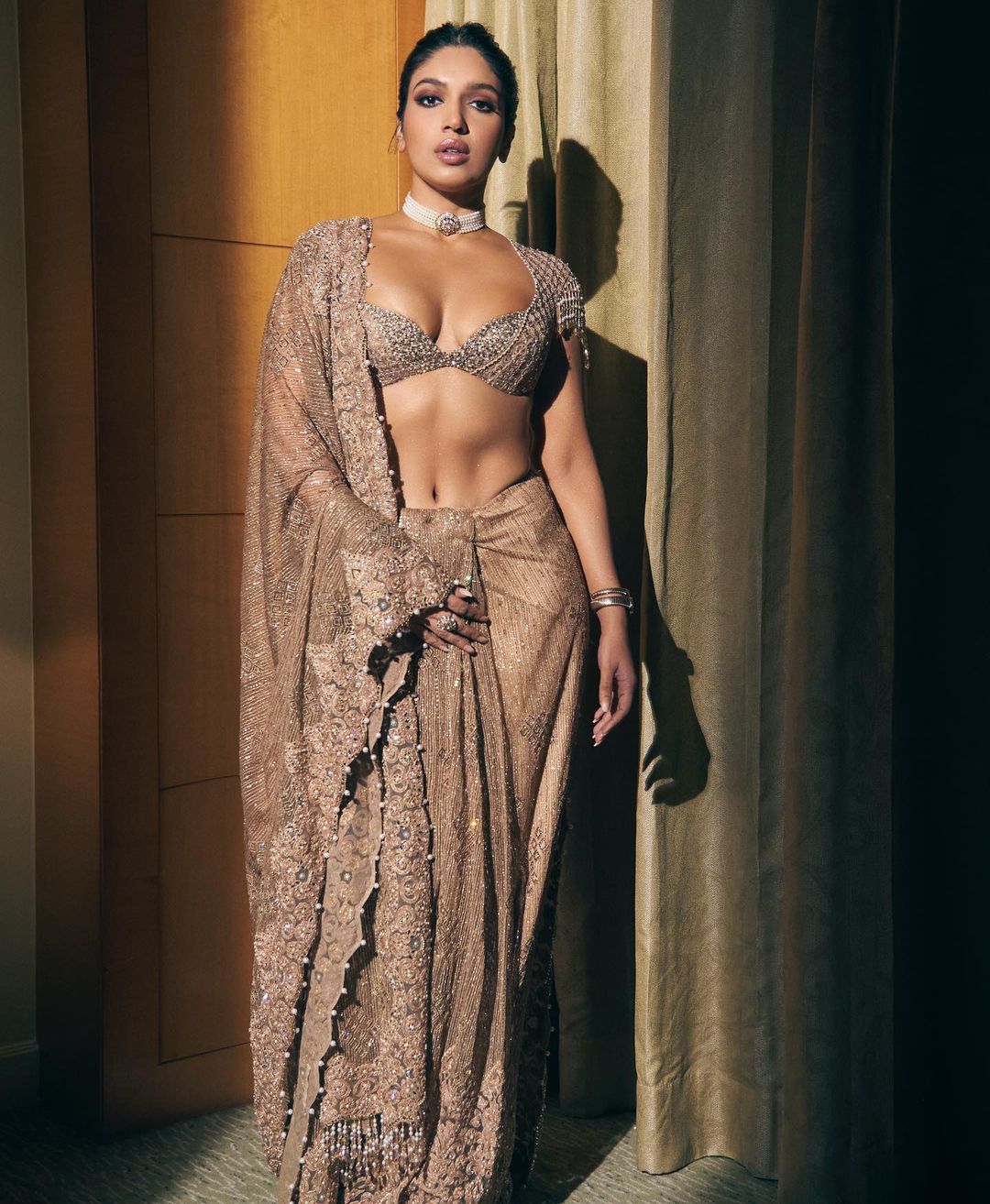 Off late, Bhumi has been giving me major Kardashian vibes with her outfits and NGL, I love it! The saree she wore for the Sid-Kiara reception was fab, no doubt, but the blouse looked a bit too tight for her. Could've been a great look otherwise.
Disha Patani – Did Someone Mess Up The Invites?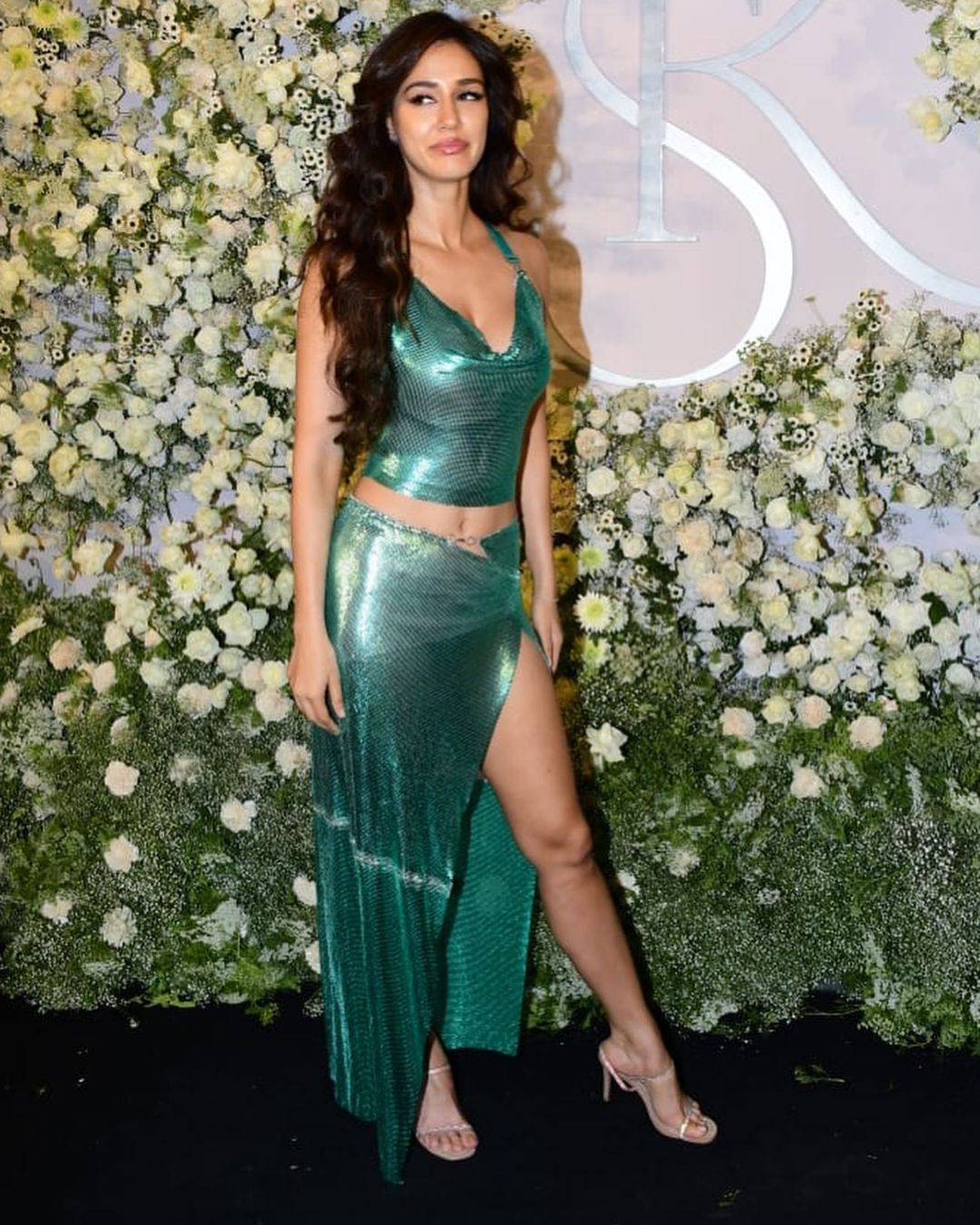 Disha Patani was on-point with the bling, but not with the green Poster Girl chainmail top and skirt. TBH, it looked like she confused Sid and Kiara's reception with a Bollywood red-carpet event. Though her fashion graph goes up and down frequently, this one totally failed to hit the mark.
Neha Dhupia – What & Why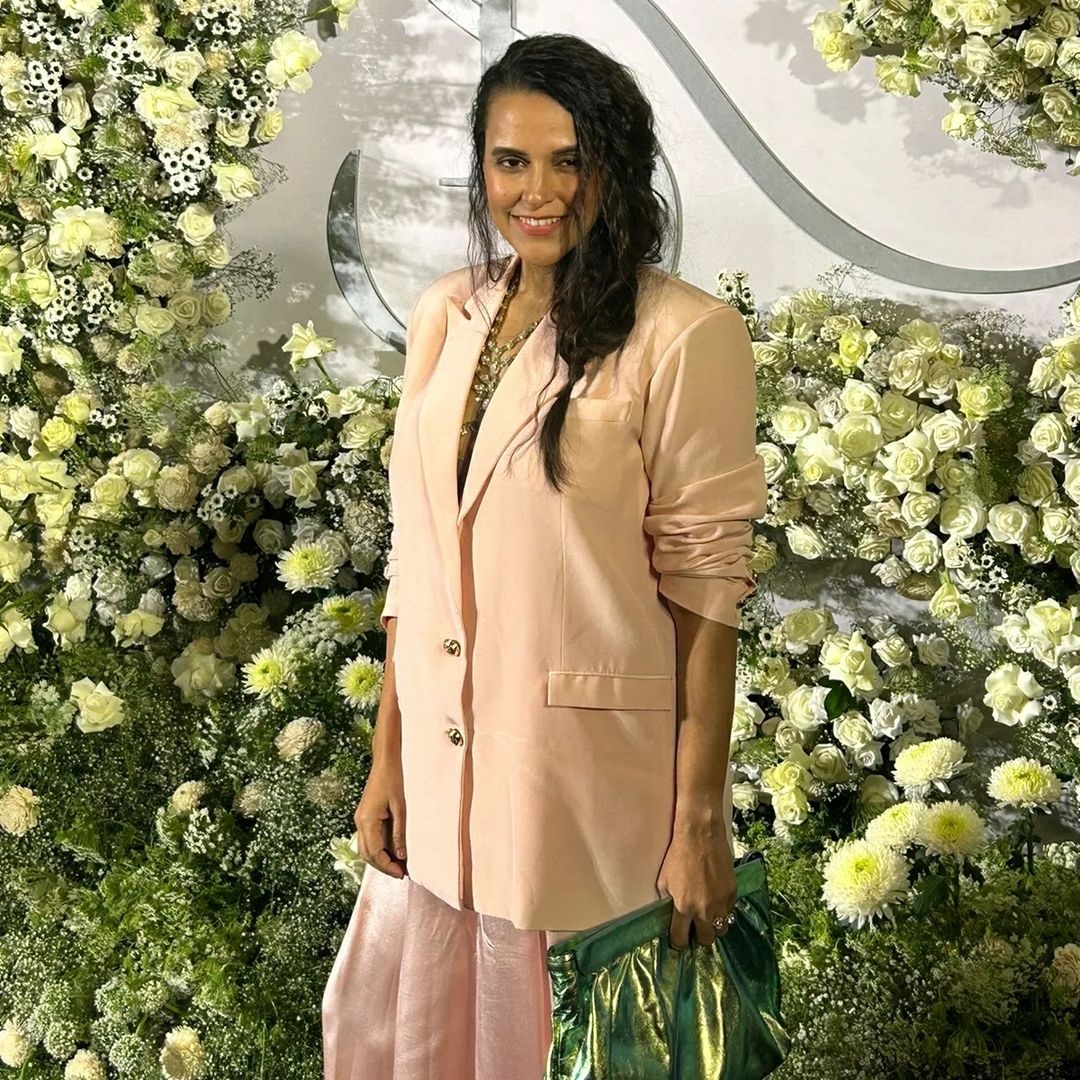 Former beauty queen, Neha Dhupia attended the reception wearing a peach blazer and pastel pink pants. It didn't look like something you'd wear to a wedding event. Plus, the green holographic bag and her hair were a big miss.
Kajol – Okay, But Could Be Better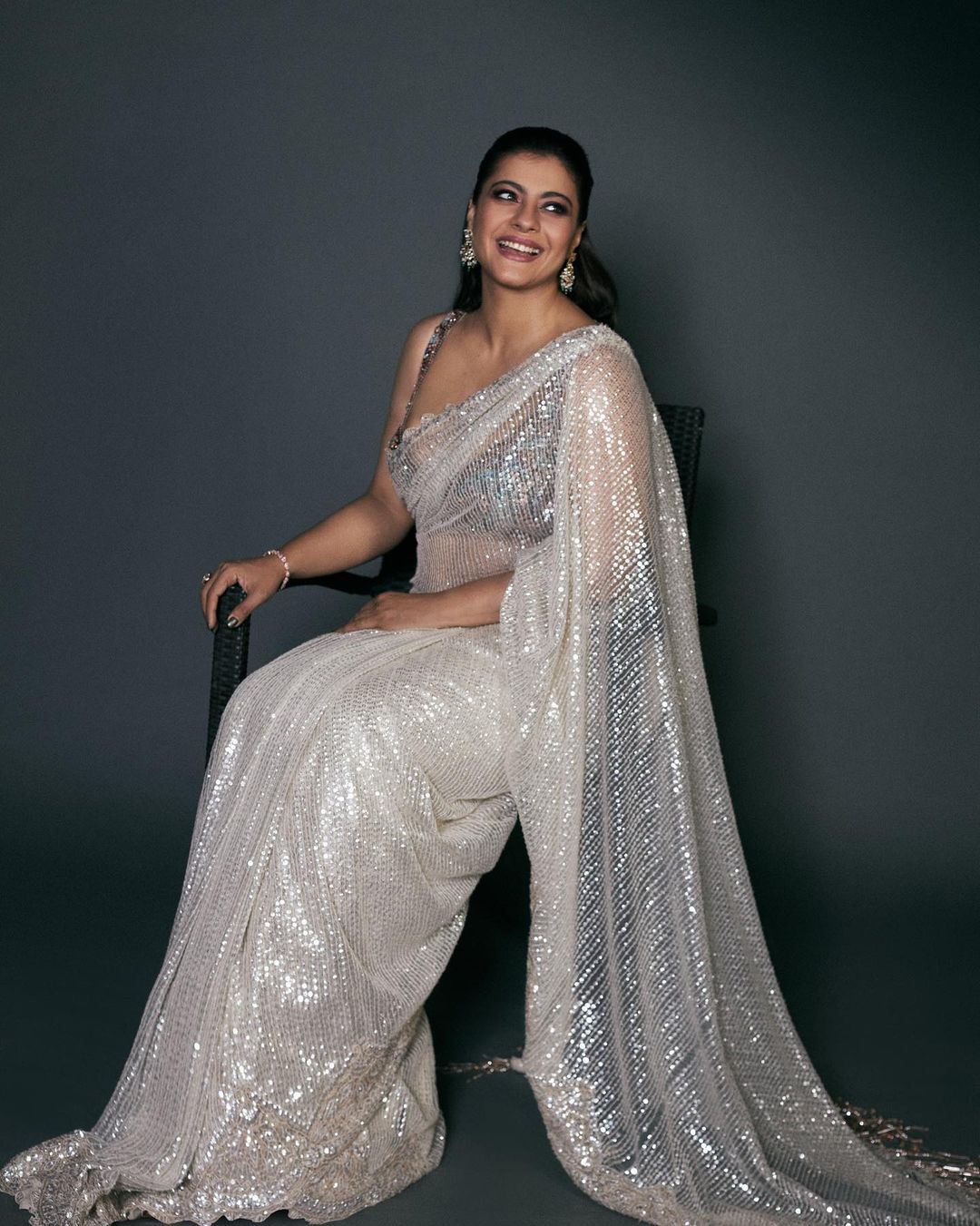 Kajol was high on the bling factor in her Rimple and Harpreet Narula sheer saree but there was something off about the outfit. Also, that hairstyle does no justice to her. It's a miss for me!
Doesn't matter if the look was a hit or a miss, I'm just glad to see a Bollywood outing like this after so long!
Featured Image: Instagram
Excited About The #SiaraWedding? Read on!
Everything To Know About Kiara Advani & Sidharth Malhotra's Wedding!
OMG, Did You Notice Kiara's Special Surprise In The Wedding Video?
Body Language Expert Decodes Sid & Kiara's Relationship!
From KJo To Mira Rajput, Wedding Guest Looks We Love!
KJo's Students Are Married & Their Love Stories Will Warm Your Heart