Twitter has been buzzing with Priyanka Chahar Choudhary and Tina Datta fans calling out the new host Farah Khan. The trolling started as soon as the latest promo went live. So do I agree with what rest of the BB fans are saying? No, and I have my reasons.
Farah took Tina and Priyanka to task for making fun of Shalin's mental health. Tina and Priyanka deserved it. Sure! They called Shalin's health situation "fake" and the director was simply not having it. While I completely stan Farah for schooling the girls, I don't think rest of the gharwalas should have been given a free pass. Farah, don't you think Shalin Bhanot, Shiv Thakare, MC Stan and Nimrit Kaur Ahluwalia need some direction too? (Yes Archana, you have been spared today from the wrath of this BB fanatic).
Here's why I feel Farah Khan is a little baised in her POV: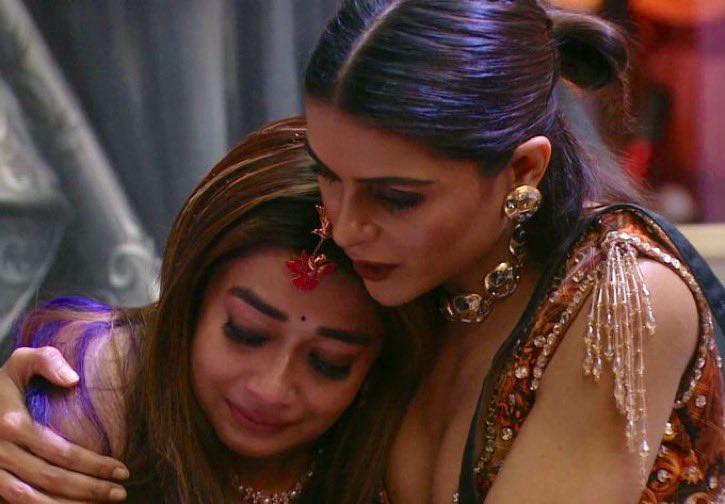 No Scolding For The Mandali?
In the past weeks, MC Stan, Shiv Thakre and other members of the mandali have done so many crazy things that I'm still wrapping my head around it. Shiv and Stan bullied Tina, Priyanka and Archana for wanting the room of four. Let's not forget that Stan's crass comments in the past that have also been passed off as "basti ka hasti". MC Stan, I love your songs and I am a fan. But saying, 'main ladki log se baat nahi karta bro' on national television? Itna gussa is also not cool bro!
Saat Khoon Maaf For Shalin?
Shalin, I know you have been going through a lot but taking accountability for things you have said won't hurt. In fact, I feel you will shine. C'mon, I have given you one more idea to play 'nice guy', don't you agree? You have often questioned Tina's character and it's not right. Let's be a little respectable please? I don't even say things like that about my toxic ex.
Farah, is it possible that you were being biased because Sajid Khan was friends with Shiv and MC Stan? Coming back to the main mudda, I'm okay with Priyanka and Tina getting called out. I think everyone needs a reality check. However, everyone means everyone, right?
Featured Image: Instagram