When I look at Hailey Bieber and Selena Gomez I immediately start to reconsider my approach to skincare. They have such amazing skin that I just had to find out what they actually use on their face.
Turns out both, Selena and Hailey love using a common skincare ingredient in serum form and it has worked wonders for them.
Hailey's Holy Grail Face Serum
In a YouTube video, Hailey revealed that the BeautyStat Universal C Skin Refiner serum changed her skin and she also added that it is 'one of her holy grail products'.
This serum contains 20 % pure and stable vitamin C that does not oxidise and it has gained a cult following.
The exact serum she uses isn't available in India but I get my dose of pure vitamin C from the St. Botanica Goji Berry Face Serum.
Selena's Glow-Boosting Face Serum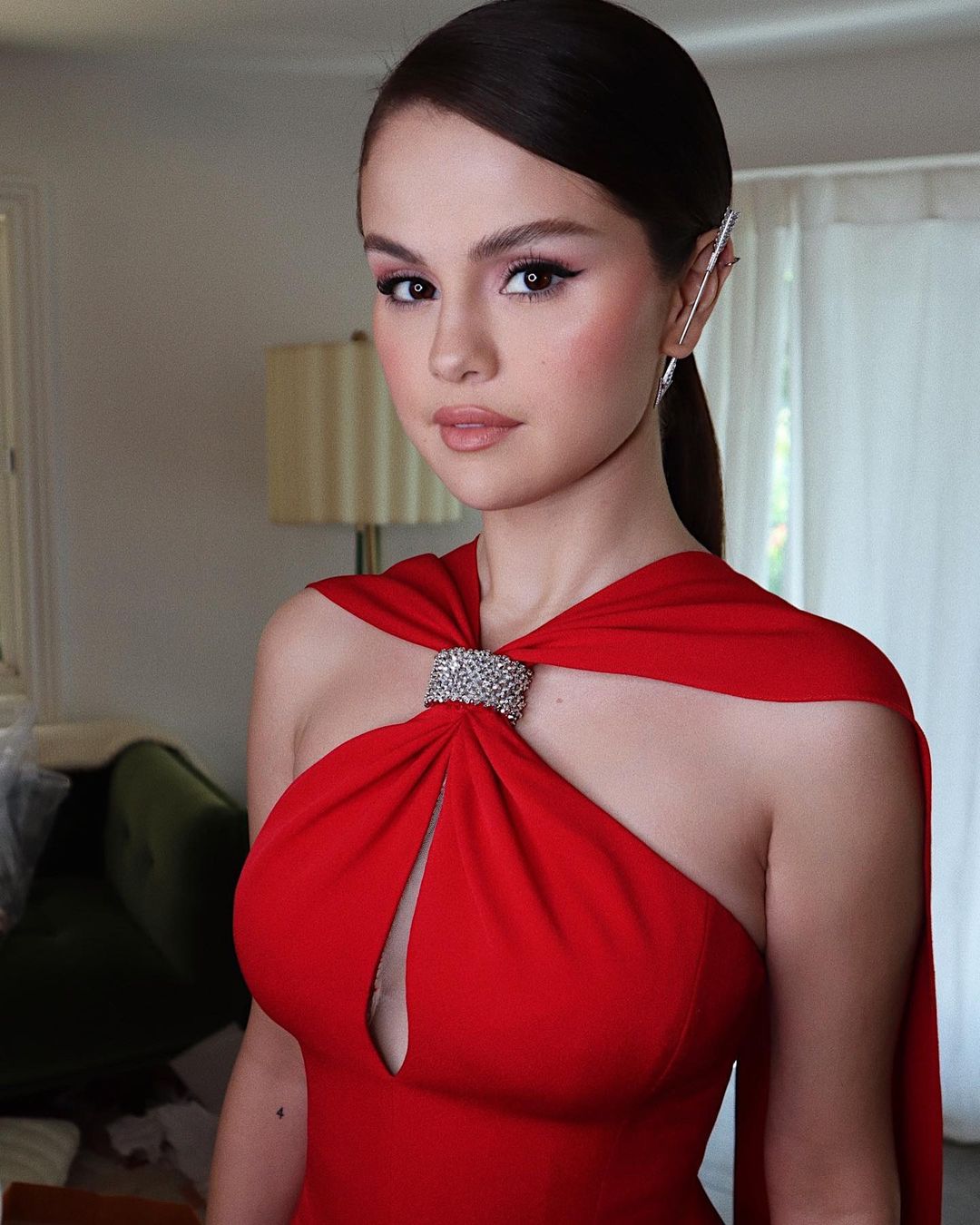 Selena's MUA Hung Vango revealed how he prepped her skin before makeup for the Critics Choice Awards 2022 and it included the Ole Henriksen Banana Bright Vitamin C Serum.
Instantly brightening and firming, this face serum contains 15% vitamin C which helps protect the skin from environmental aggressors, boosts elasticity and fades dark spots. The serum also contains banana pigments to improve the skin tone on application.
While the exact serum that gave Selena that glow isn't in the Indian market yet, I find the Dermalogica Biolumin-C Serum Brightening Vitamin C Serum to be an excellent alternative and it is also a brand that Selena uses on repeat.
Why Vitamin C Face Serum?
Vitamin C is essential for skin health and it is best used in serum form as it can penetrate deeper into the skin. This face serum ingredient helps treat everything from acne, to signs of ageing and that's why celebs like Selena and Hailey love it so much.
Regular use of a vitamin C serum will effectively reduce dark spots and fine lines and it will also make the skin feel plump and reduces the appearance of pigmentation.
My skin gets super oily during the summers which means it's prone to breakouts too. But since I've been using the MyGlamm 15% Vitamin C Brightening Serum my skincare woes are a thing of the past.
This is your sign to add a vitamin C face serum to your skincare routine just like Hailey Bieber and Selena Gomez.
Featured Images: Instagram