Staying fit is an extremely integral part of living a happy and healthy life. To recharge the city and with an aim to make Dubai an even happier, healthier, and more liveable city, the Dubai Fitness Challenge hosted its fifth edition on October 29 and people from all over the world participated in a month-long fitness bonanza! The challenge has witnessed a resounding success over the last four years, and this time, it was bigger and better than ever! Just like its previous runs, the fifth edition of the challenge brought together friends, families, colleagues, and communities together to recharge with 30 days of fun and fitness. The challenge saw the participation of hundreds of people, who took part in the activities with enthusiasm and fervor. If you missed out on the fun this year, fret not—the challenge will be back next year! 
Here's a recap of the exciting events, the city hosted!
Star Events of DFC 2021:
Dubai Run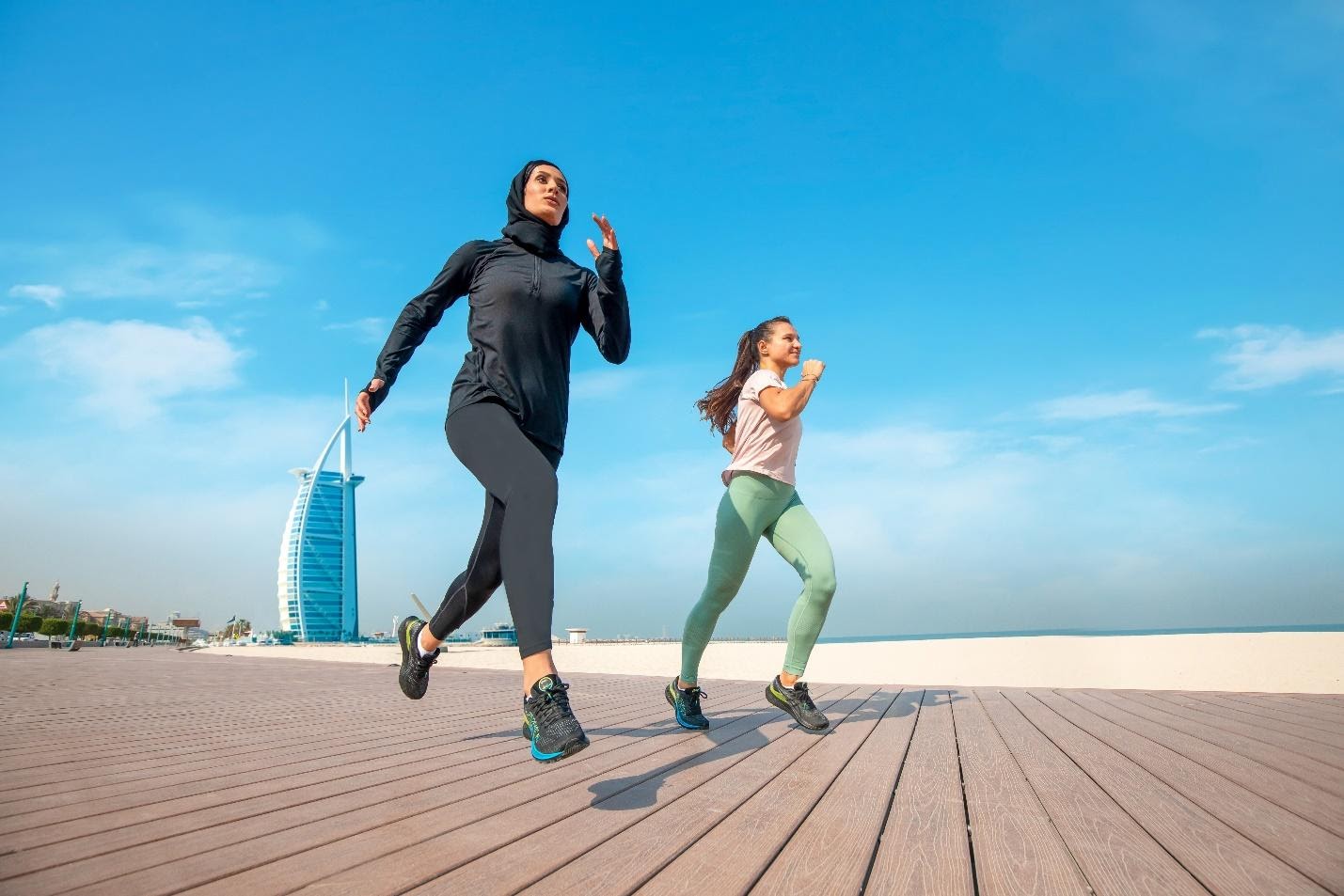 Running enthusiasts from across the UAE (and the world!) united for the *ultimate* running event of the year, the Dubai Run, on November 26. Age, gender, or ability were no bar—everyone who loved a good runner's high gathered on Sheikh Zayed Road, which had turned into a running track. After the grand success of the event over the last two years, Dubai Run returned with a bang for the third time—and this time, it was bigger than EVER with 146,000 participants! The enthusiastic runners had the option for not one, but TWO tracks, both being equally scenic with beautiful sights from the city. Novices chose the 5k track and for long-time runners, the 10k one was perfect! All participants had access to water stations at regular intervals along both routes and didn't have to carry a thing! By the end of the event, every running enthusiast was left tired, but extremely elated on finishing the most-fun run of the year! Did we convince you to participate next year yet?
Fitness Hubs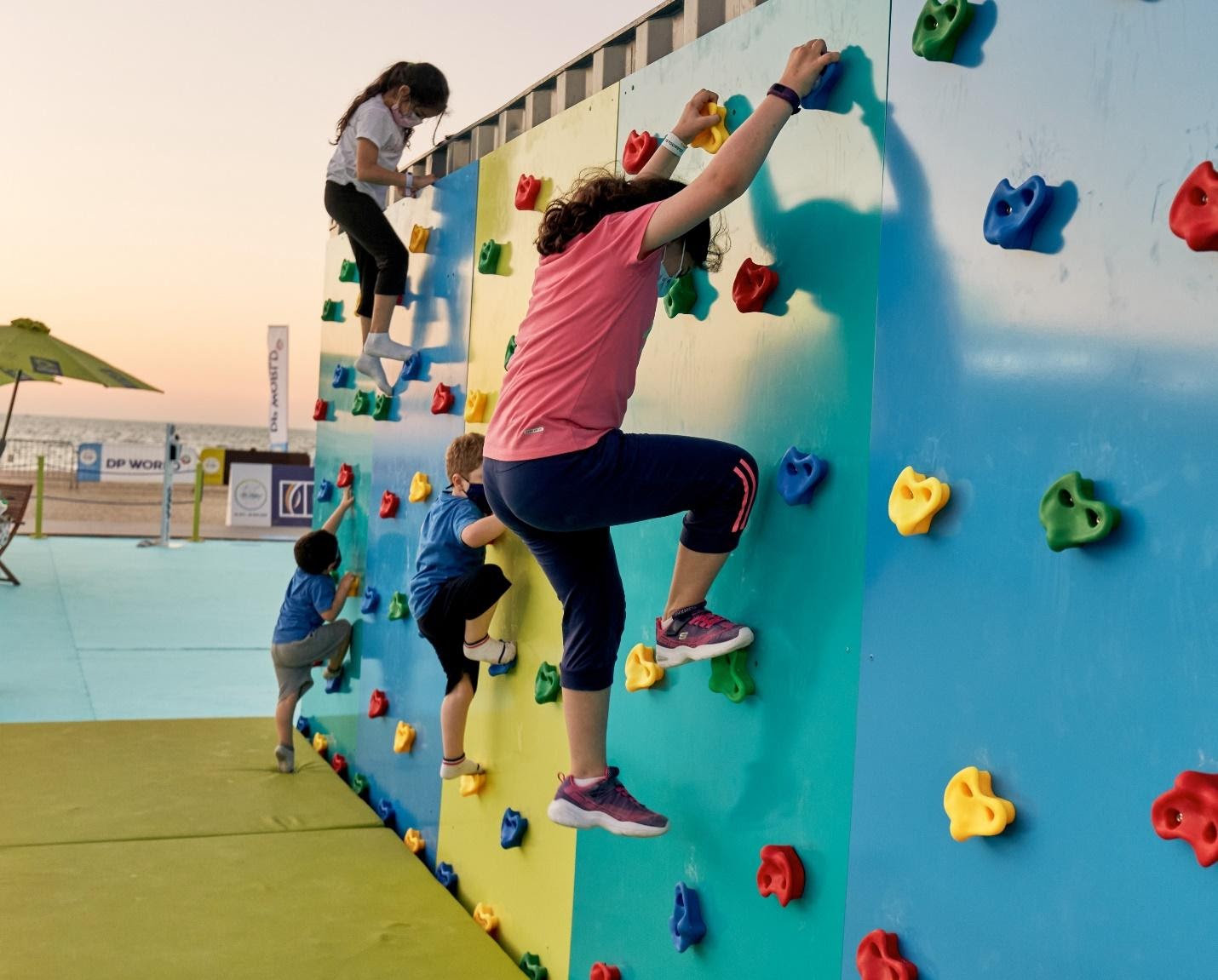 It's no secret that the city of Dubai already has a host of great fitness facilities. But during Dubai Fitness Challenge month, a host of one-of-a-kind, internationally renowned fitness activities and centers had popped up all over the city! Some of them included:  Zabeel Ladies Clubs, Hatta, Uform Fitness Hub at D3, One Central, Dubai Media City, DIFC, Dubai Police Officers Club, DMCC, Dubai Healthcare City. Participants took full advantage of all the exciting pop-ups to meet their fitness goals!
Virtual fitness events
Staying fit doesn't mean you need to travel or use fancy equipment. If you have the motivation and enthusiasm, you can work out from the comfort of your home! And that's exactly what several people did during DFC, by participating in the exciting virtual events! The return of DFC's "Find Your 30" virtual content hub meant that anyone, anytime, anywhere could stay motivated throughout the month. The best part? It was 100% free!
Staying Fit Until DFC 2022: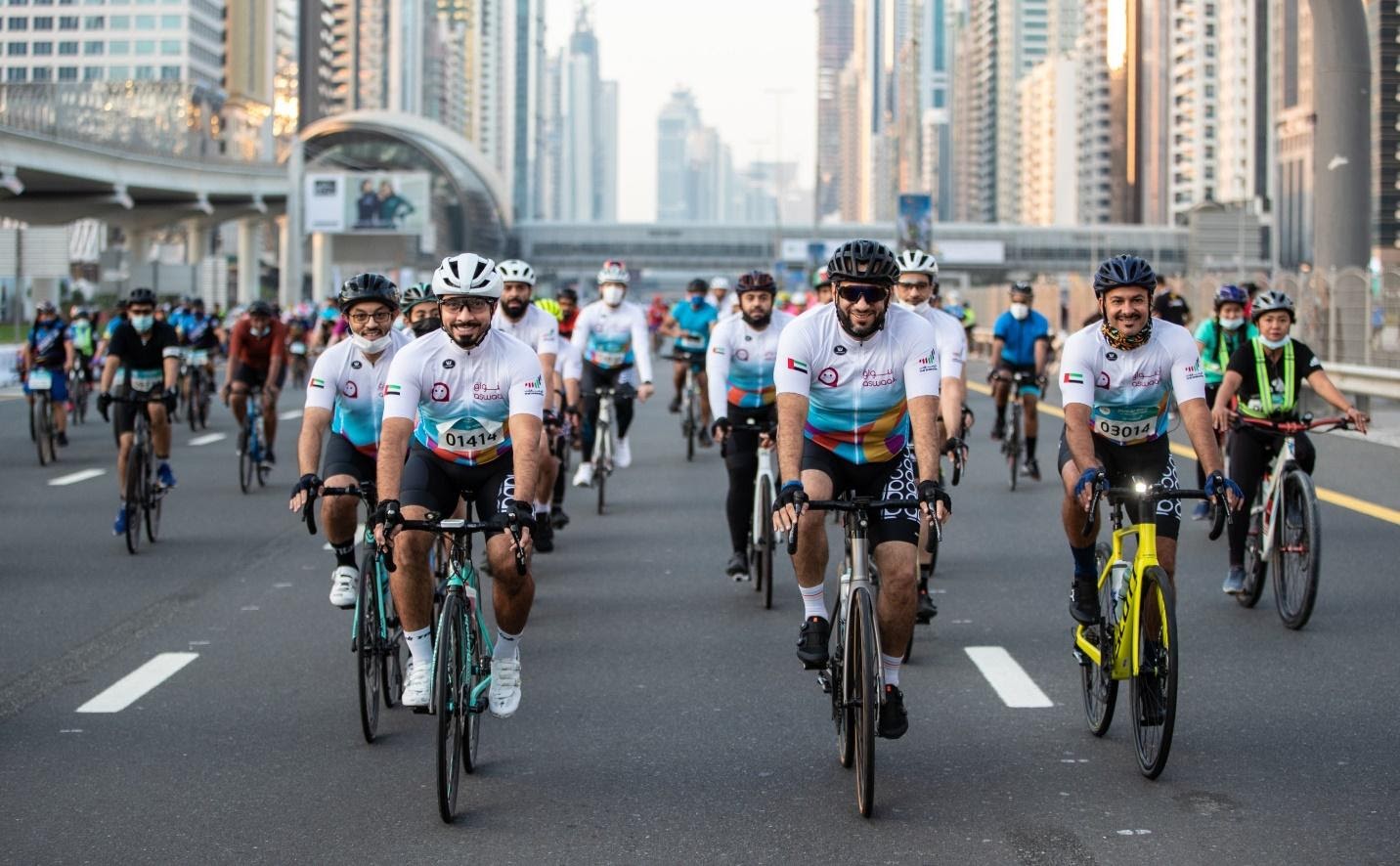 While the most exciting fitness event of the year has come to an end, it doesn't mean you should put your fitness goals on hold! Dubai Fitness Challenge is a dedicated commitment to encourage residents and visitors to live an active lifestyle outdoors throughout the year. Dubai offers a wide variety of indoor and outdoor fitness amenities; an ideal mix of options to choose from. Anyone can enjoy the running tracks, cycling tracks, indoor climbing walls etc. at the free Fitness Villages across Expo 2020 Dubai, Kite Beach and Mushrif Park; Al Qudra Cycle Track etc. Dubai brings in an all-inclusive approach not just for open-air activities but provides facilities like the Fitness Hubs dotted across communities as free fitness classes, as well. So, go all out, pick your fitness mode and take the leap to achieve your fitness goals!
Are you ready for some fitness and fun for next year's challenge? 
*This is a sponsored article for Dubai Tourism
Featured Image Courtesy: Dubai Fitness Challenge