You may have not realised this but there is a difference between acne and pimples. They are both troublesome to deal with, although one of them is more problematic than the other. The common thing, however, is that both acne and pimples are equally annoying! So, if you are looking to get rid of them, you first need to understand the difference in acne and pimples.
What Is Acne?
Acne is a skin disease. It affects the skin's hair follicles and oil glands and wreaks havoc on the skin. Since your pores are connected to sebaceous glands through hair follicle canals, when dead skin cells and sebum clump together they form plugs and get infested with bacteria. That's when pimples form. Pimples are a symptom of acne. Acne often shows up in more than one place at the same time on your face and is an ongoing skin condition. 
What Are Pimples?
As pimples are a symptom of acne they can be caused due to same reason which is clogged pores with sebum, dead skin and bacteria. Pimples are small pustules that appears on the skin and they can pop up single or in multitude. Pimples mostly occur at puberty but can even appear later on during adulthood. Pimples can also pop up due to hormonal changes and excessive sebum production.
Difference Between Acne And Pimples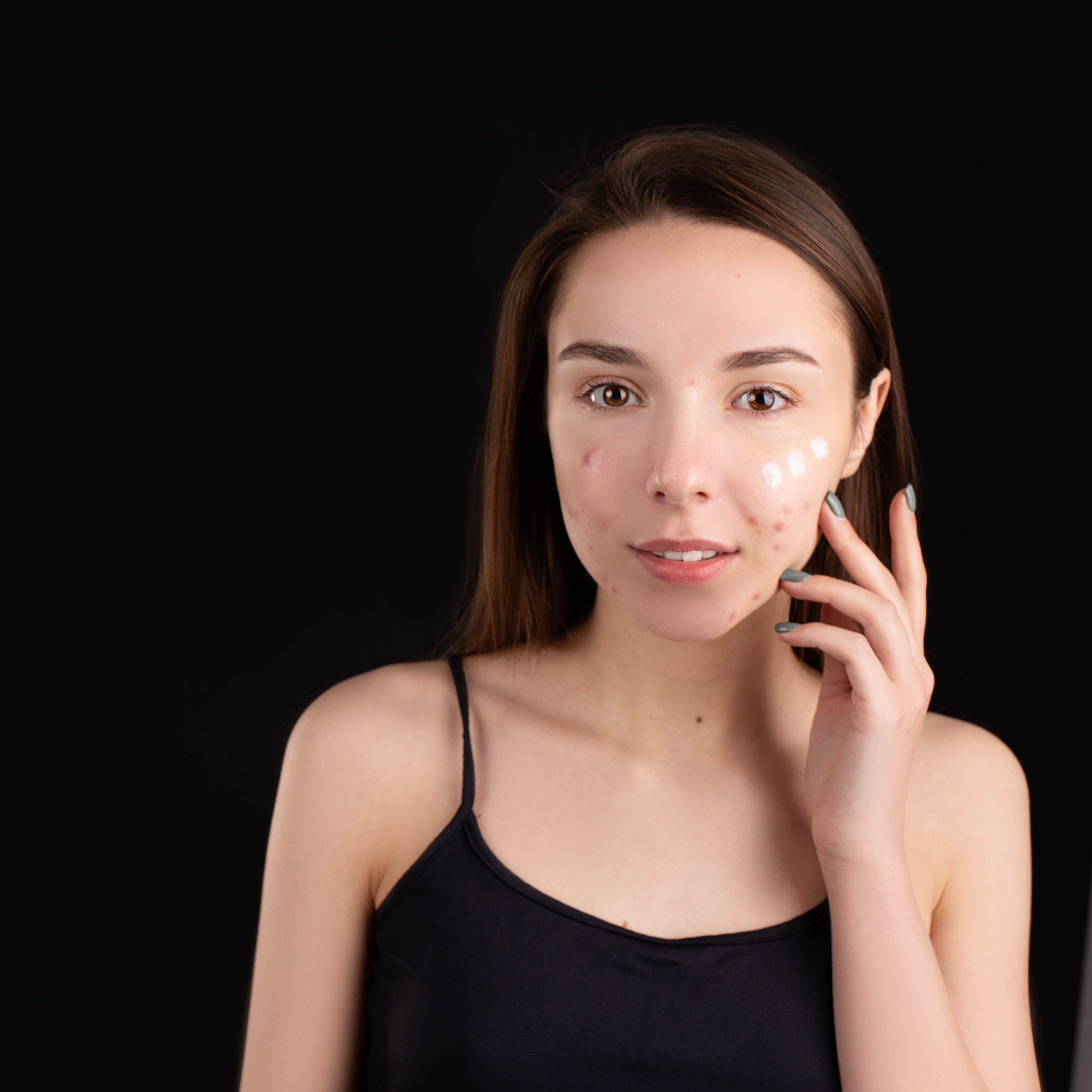 The difference between acne and pimples isn't much but it is important to differentiate between them in order to understand the best form of treatment and care. This table helps point out the difference in acne and pimples so that you know what you are dealing with.
| | | |
| --- | --- | --- |
| | Acne | Pimples |
| Painful | Yes | Yes |
| Covers a wide area of skin | Yes | No |
| Skin disease | Yes | No |
| Hormonal | No | Yes |
| Treatment can fix it | Yes | Yes |
Treatment Of Acne And Pimples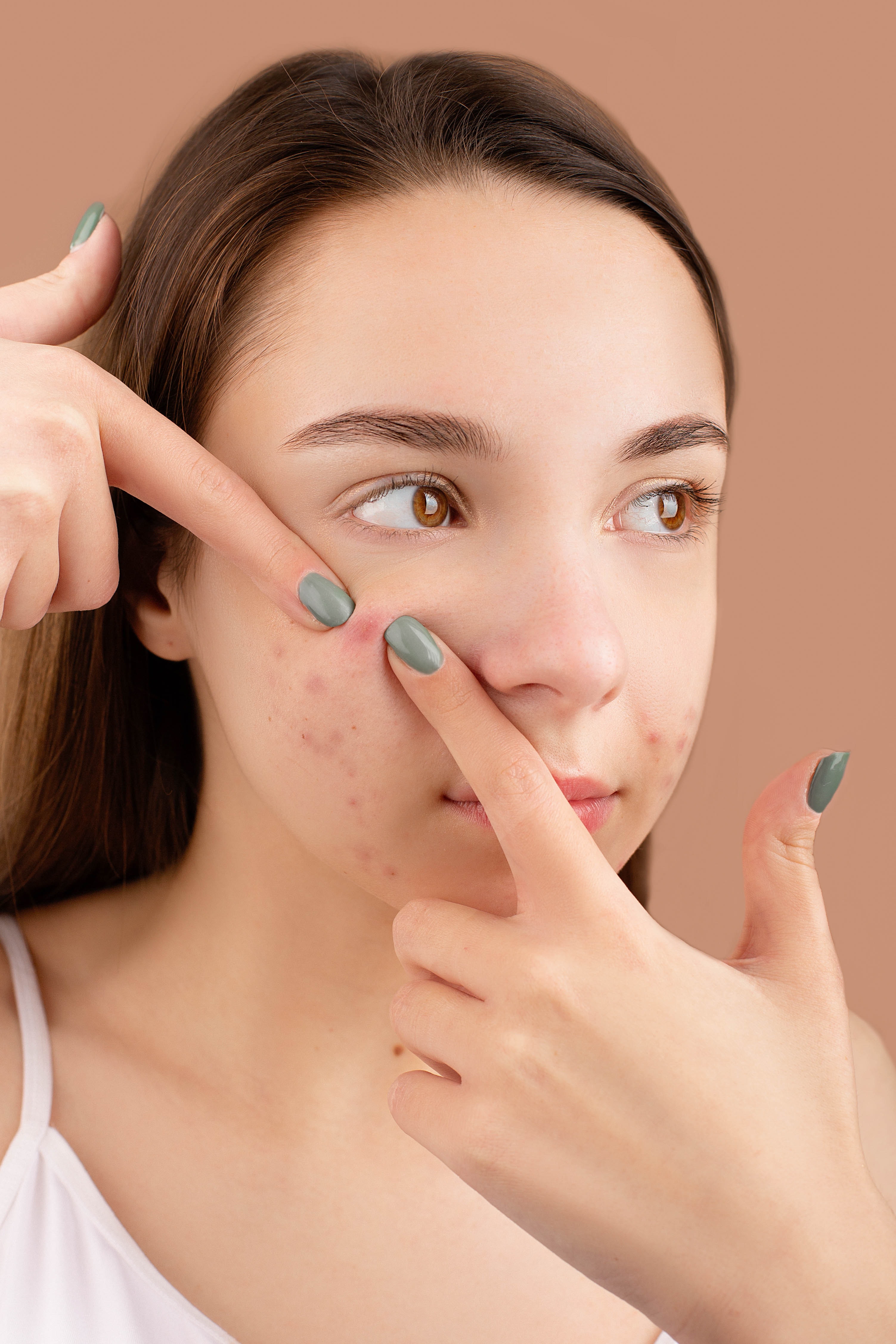 Thankfully, both acne and pimples can be treated so that they go away or stay under control. There are a number of acne home remedies and OTC products to get rid of pimples. Here are some of the best ways to go about it:
Treatment Of Acne
There are different types of acne that exist and since it is a skin disease, it is best to be looked at by a doctor. A professional will give you the best treatment tips to get acne under control and will also prescribe products to be used topically. Besides that, you can always use acne home remedies for relief. Neem paste face packs or multani mitti and turmeric face packs will help calm down the acne by soothing and cleansing your skin.
Treatment Of Pimples
Pimples can be treated at home and you do not require dermat assistance for it. Just make sure to not pop the pimple because that will leave back a stubborn scar. You can use acne control skincare products like cleansers, toners, and moisturisers infused with tea tree, aloe, or neem. You can even opt for a pimple patch which will suck out all the puss and get rid of pimples overnight. Home remedies for acne will also work on pimples.
Final Verdict: Acne Vs Pimples
Even though acne is a skin disease and pimples are a symptom of it, both these skin conditions are treatable. Acne is a more serious skin condition than pimples, but with the right care and professional treatment, you can get it under control. Either way, nature infused skincare products and home remedies do help with soothing the skin while you are experiencing breakouts.
So, if you've ever wondered what is the difference between acne and pimples, this should help clear your doubts. Whether you are experiencing acne or pimples, it is highly recommended you seek professional help in identifying the difference between acne and pimples and which of the two skin conditions you really have.
Featured Image: Pexels