Did You Know This Emraan Hashmi Song Attracts Ghosts?
The kind of craze Himesh Reshammiya's songs had back on the day still remains fresh in my mind. The songs were peppy, quirky, and oh so groovy. However, most of his chart-topping numberss were with Emraan Hashami, including the superhit song Jhalak Dikhlaja. Soon after the release, the song became an instant hit. So much so that even ghosts couldn't stop jamming to the it. Yeah, you read that right!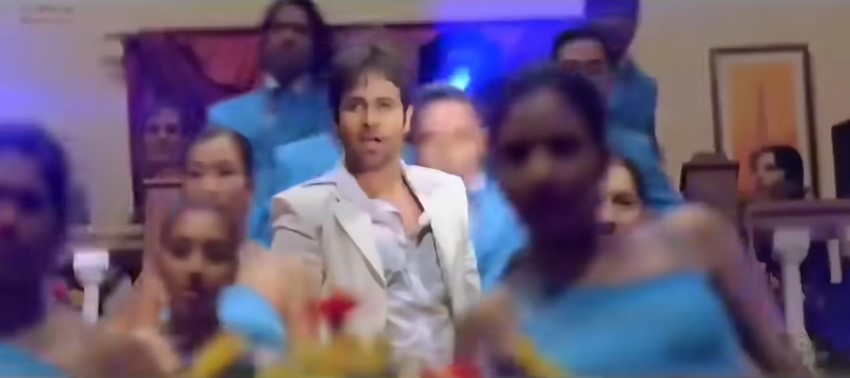 It was in the year 2006 when the residents of a village, Bhalej, banned the song Jhalak Dikhlaja after citing several cases of people getting possessed after listening to the song. No, we are not making this up. According to a report, one case was of a 25-year-old Firoz Thakor who claimed that he 'got possessed' while singing the song in the evening. His elder brother, Aarif, talked to a leading portal and shared, "He ate too much that day and started behaving strangely. He wasn't talking to anybody but himself and refused to budge from the place where he was sitting. He only became normal when we consulted the Maulana (priest)." Interestingly, family members of Firoz didn't allow him to talk to the media as they feared it might bring them a bad reputation.
Reportedly, that was not the only case. Isamiya Master, a retired school teacher, in Thakor Mohalla also claimed how at least five people from his village got possessed too. He shared, "Getting possessed by evil power is not a new phenomenon. But of late the trend has increased. The evil follows you because the lyrics of the song have the words Aaja aaja that invite the ghost. Since the evil has 'infected' five to six people, we have decided that nobody here would play the song." Another person from the same village also shared his thoughts and said, "Transistors here catch Radio Mirchi and this particular song is played twice or thrice a day. Although I don't believe in such superstition, I switch off the radio when elders ask me to do so. Why should we invite unnecessary conflict?"
I don't know about you but this 'ghost story' definitely made my day. And in the sea full of bizarre superstitions, this one definitely takes the cake. Now, I can't wait to tell this story in my next social gathering. 
Featured Image: Instagram
© 2023 THE GOOD GLAMM GROUP