Deepika Padukone Just Gave Us Her Best Cannes Look Yet & We Know The Secret Behind It
We made a prediction earlier this month. When Deepika Padukone was declared Louis Vuitton's new House Ambassador right before Cannes, it was easy to tell that a lot of LV looks were in order. Our sartorial prophesy came true as Deepika dished out one Louis Vuitton fit after the other at the film festival. Unfortunately, most of them did not seem to land. They were either over styled, like for a digital photoshoot or didn't go with the actress's persona.
Thankfully, she decided to add a bit of razzle dazzle to her red carpet wardrobe yesterday with a stunning fit and it worked wonderfully! Here's why we are going gaga after her recent red carpet outfit:
It's All Fireworks: Behold DP's Best Look From Cannes 2022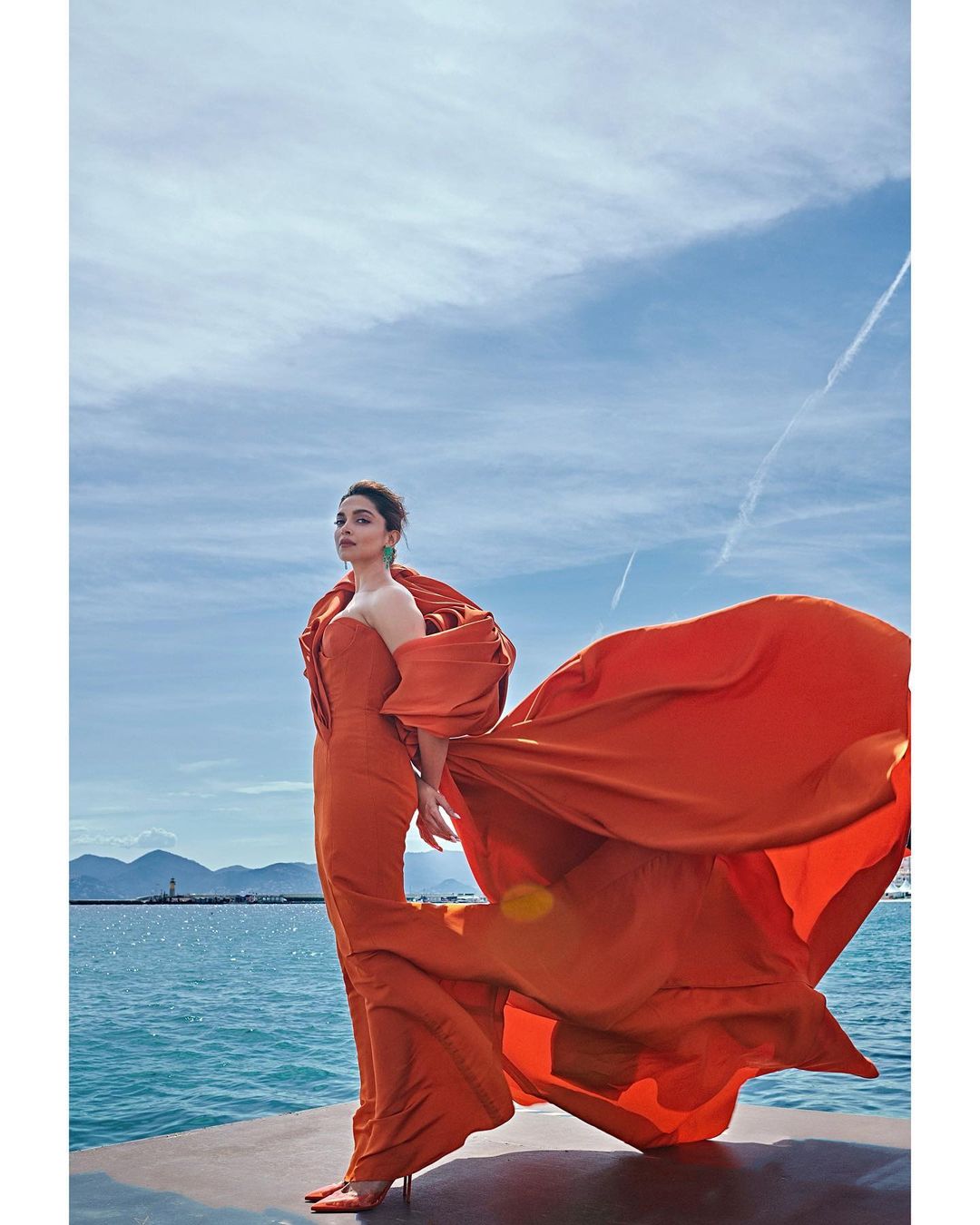 For her Cannes red carpet appearance yesterday, Deepika slipped into a custom-made gown by Saudi Arabian design house, Ashi Studio. Colour is the king in this saffron orange beauty. The strapless taffeta gown features a sheath silhouette and an elaborate draped detail around the shoulders which is the life and soul of Deepika's ensemble. It is matched by an asymmetrical trail that gave her a hard time walking but looked glorious throughout.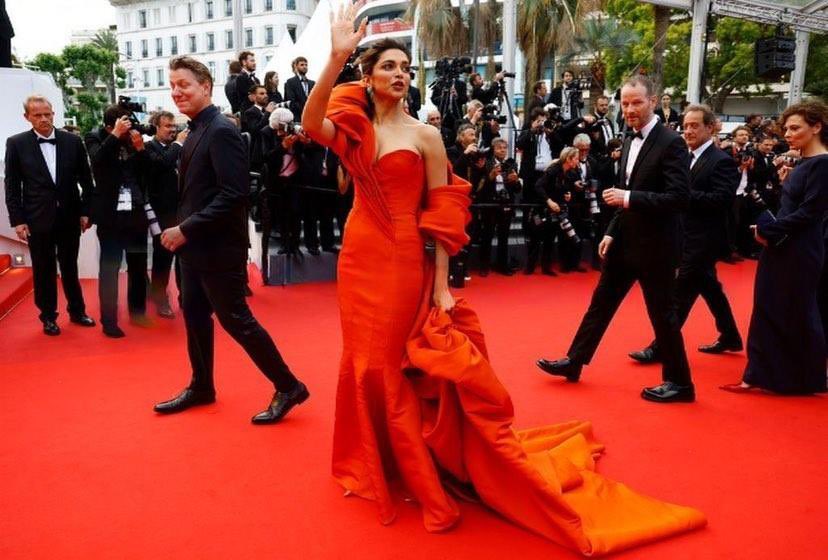 DP added a pop of colour with emerald danglers by Farah Khan and it is the green-saffron pairing that has our heart. This outfit would have been incomplete with these statement dangs. We love how Deepika has taken a welcome break from her smokey eyes and the clean finish is giving us life. The skin work is minimal and her nude lippie adds the perfect finishing touch.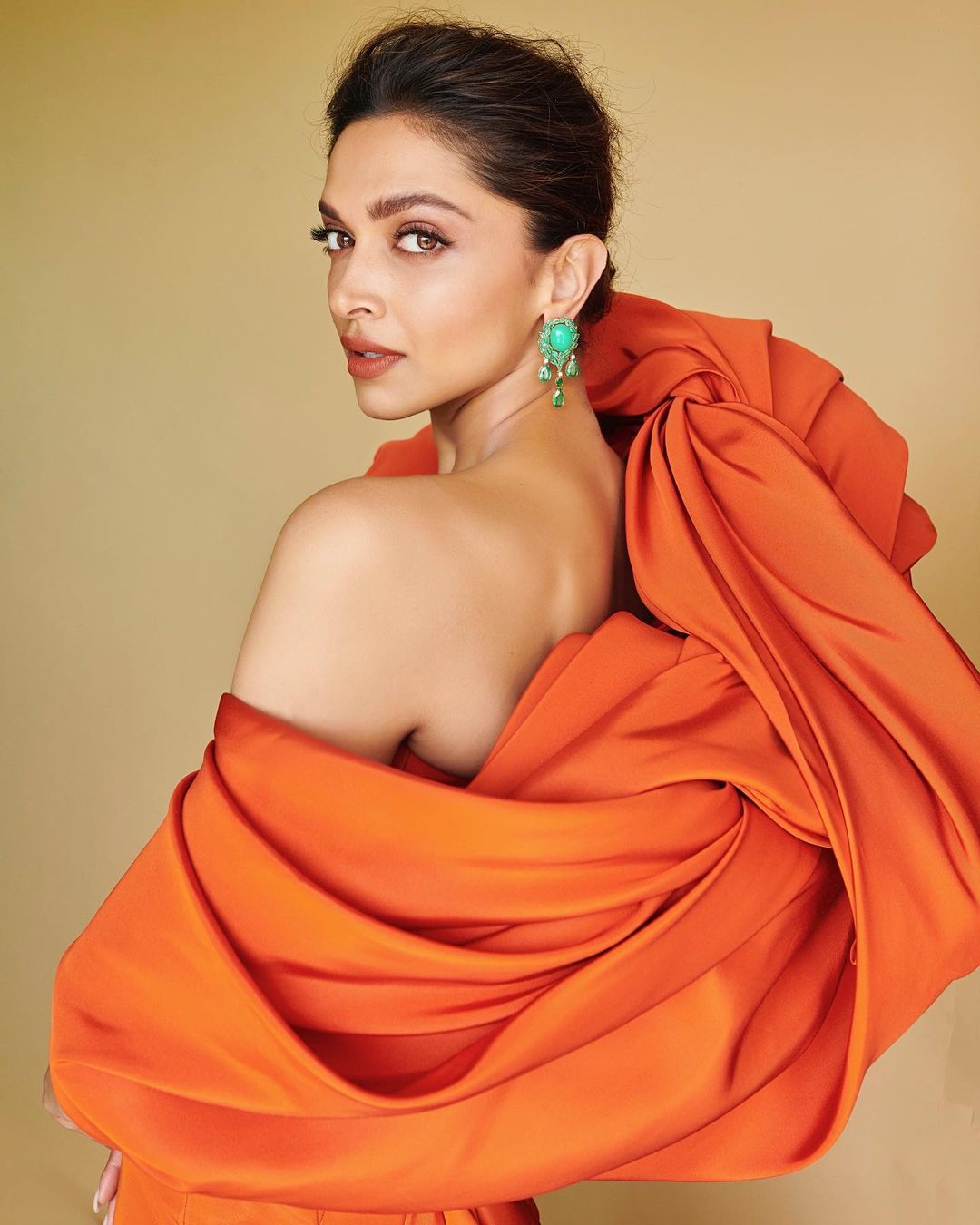 This look is a winner and definitely her best on the red carpet so far. Well, if anyone asks, LV and DP "were on a break!" *wink*
Featured Image: Instagram
© 2023 THE GOOD GLAMM GROUP