Gone are the days when people would send love letters to each other or serenade each other with poetry or shayari. With love stories blossoming on Whatsapp and Instagram, nobody has the time to write an original shayari for bf & their loved ones. So we decided to compile a list of shayari for you – some funny, some romantic, some cute and some downright mushy – to send to your boyfriend, no matter what mood you're in.
For the uninitiated, shayari is a kind of Urdu poetry that helps express the poet's passionate feelings about something or someone. This form of literary poetry was extremely famous during the 18th and 19th centuries and is now making a major comeback. This is because of the fact that no matter what century you're in, you can't help but want to express your deep feelings to your boyfriend. So here are some amazing shayari for boyfriend (bf) to express your feelings in style.
Funny Shayari For Boyfriend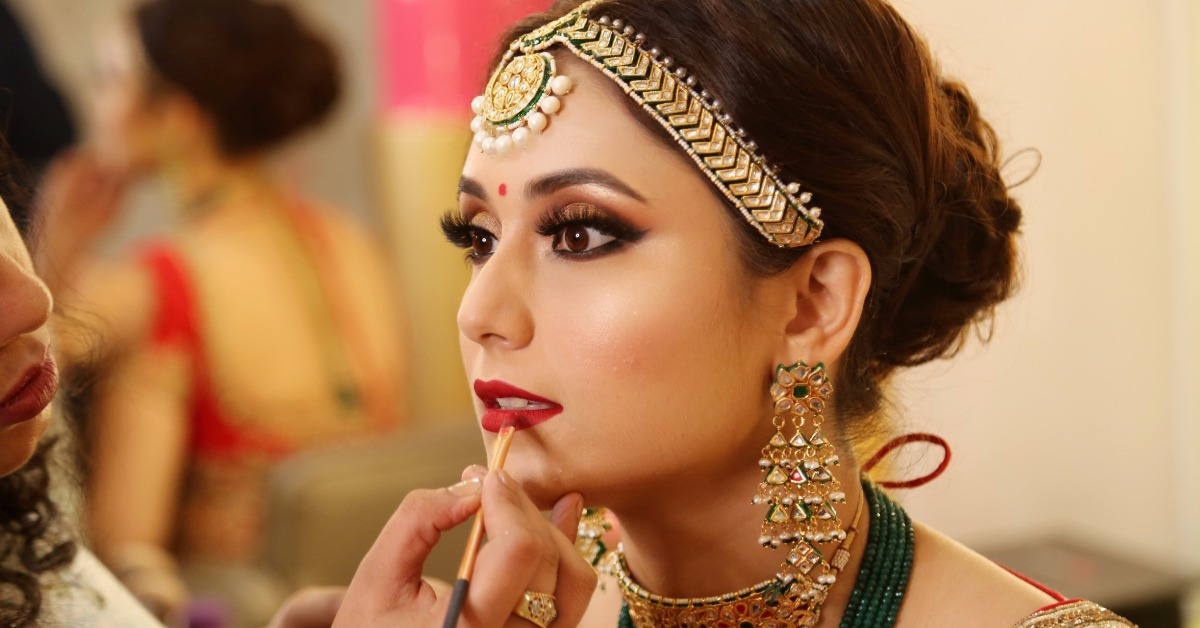 Funny Shayari For BF
It's time to add some fun to your life with these funny shayari for boyfriend that will make you two have some great time together. 
1.  'Aankhon mein aansu, chehre pe hassi hai;
Saanso mein aahein, dil mein bebasi hai;
Pehle kyu nai bataya ki;
Darwazein mein ungli fassi hai?'
2. 'Bewaafa tum ho to wafadaar hum bhi nahi;
Besharam tum ho to sharamsar hum bhi nahi;
Pyaar ke iss mod par kehte ho shadishuda ho;
To kya hua darling, kunware hum bhi nahi!'
3.  'Dunia mein reh kar sapnon mein kho jaao;
Kisi ko apna bana lo ya kisi ke ho jaao;
Agar kuchh bhi nahi hota hai to;
Chadar-takiya lo aur so jaao!'
4. 'Duniya mein aisi koi kitab nahi;
Jiska koi cover nahi;
Duniya mein aisi koi ladka nahi;
Jiska koi lover nahi.'
5. 'Chand ko tod dungi, suraj ko fod dungi;
Chand ko tod dungi, suraj ko fod dungi;
Agar tu haan kahe janeman to,
peheliwala ko chod dungi!'
6. 'If she is an apple and you are an orange;
celebrate your differences;
Make a great fruit salad;
Love is not about being the same;
It's about being sweet with each other.'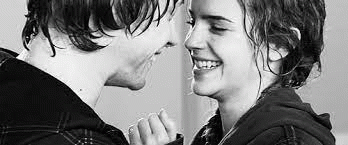 Fun Shayari for Boyfriend
7. 'Pyar kabhi na karna pardesi se;
Rote-rote naina thak jayenge;
Pyar karna ho to karo hamesha padosi se;
Roz balcony se darshan to ho jayenge.'
8. 'Katal karna hai to nigahon se kar;
Talwar me kya rakha hai.
Pyaar karna hai to mujhse kar;
Mere doston me kya rakha hai.'
9. 'Zindagi ki har ek udaan baaki hai;
Har mod par ek imtihan baaki hai;
Abhi to sirf aap hi pareshan hai mujhse;
Abhi to pura hindustan baaki hai.'
10. 'Hai tu agar mera dilbar;
Hai tu agar mera dilbar;
To aaj ke lunch ka bill tu bhar.'
11. 'Hume tumse love hai;
Please refuse na karna;
Ye zero watt ka hope bulb hai;
Please ise fuse na karna!'
12. 'Aapki yaad mein humne nai kalam uthai;
Liya paper aur tasveer aapki banai;
Socha tha ki usko sambhal kar rakhenge;
Magar wo to bachon ko darane ke kaam aayi.'
13. 'Mohabbat karli tumse bahut sochne ke baad;
Ab kisi ko dekhna nahi tumhe dekhne ke baad;
Duniya chhod denge tumhe paane ke baad;
Khuda maaf kare itna jhooth bolne ke baad!'
Also Read: 10 Memes To Send To Your Husband After You've Had A Fight!
Cute & Love Shayari For Boyfriend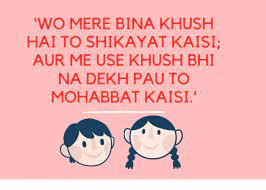 Cute Shayari For BF in English
Here are some cute & love shayari for boyfriend that you will surely need if you are a couple who is too into each other.
1. The best thing I've done in my life is love you;
The best gift I've received in my life is your love;
And the best thing that has ever happened to me is you.'
2. Tum mil gaye toh mujh se naraj hai khuda;
Kehta hai ke tu ab kuchh mangti hi nahi.'
3. 'Naa jane hum ye kya kar baithe;
Saanso se jada zaruri tumhe bana baithe;
Bin tumhare ek lamha na guzre;
Itna tumse dil hum laga baithe.'
4. 'Labon se apne mere labon ko chhu ja;
Aa thoda or kareeb aa ja;
Hai jitni tere dil mein chahatein;
Aaj puri sari ki sari kar ja.'
5. 'To see you smile;
I will walk many a mile.
To hear you talk;
Hundred miles will I walk.
To touch your hand;
I will cross seven seas and land.
You are my love,
And everything else that is mine.'
6. 'Ajeeb shararat karne laga hai dil;
Bas tujhe yaad kar kar ke dhadkne laga hai dil;
Sanam aao jaldi chale aao;
Bas ye hi lafz kehne laga hai dil.'
7. 'Wo mere bina khush hai to shikayat kaisi;
Aur me use khush bhi na dekh pau to mohabbat kaisi.'
Also Read: Cute Nicknames For Boyfriend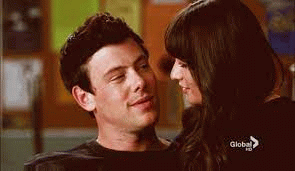 Love Shayari for BF – Tenor
8. 'Do you ever think of me like I think of you?
Do you ever dream of me like I dream of you?'
9. 'Never shed a tear my dear;
I'll be here for years and years.
Never stay or leave u aside;
not even to run and hide.'
10. 'Khuda kare wo mohabbat jo tere naam se hai;
Hazaar saal guzarne pe bhi jawaan hi rahe.'
11. 'Some say love happens only once;
Some say love can happen twice;
But I can say that I have fallen in love like a million times;
'Coz every time I see you, it's a new ride.'
12. 'Kitni masoom hai na humari mohabbat;
Tumse hi ladte hai aur tumhi ko pyaar karte hai'.
13. 'Zindagi ki har raah suni hoti agar aap na hote to;
Zindagi mein itni khushiya na hoti agar aap na hote to;
Ab hum rehna chahte hai har janam bas apke ban kar;
Kyunki shayad humare hothon pe muskan na hoti agar aap na hote to.'
14. 'Kisi ke paas ego hai to Kisi ke paas attitude hai;
Mere paas to bas ek tu hai;
Aur wo bhi bada Cute hai.'
15. 'Love is like a cloud;
Love is like a dream;
Love is one word & every thing in between;
Love is fairytale come true;
Because I found love when I found you.' 
Also Read: 11 Funny & Sweet Texts To Send Him On Your One Month Anniversary!
Romantic Shayari For Boyfriend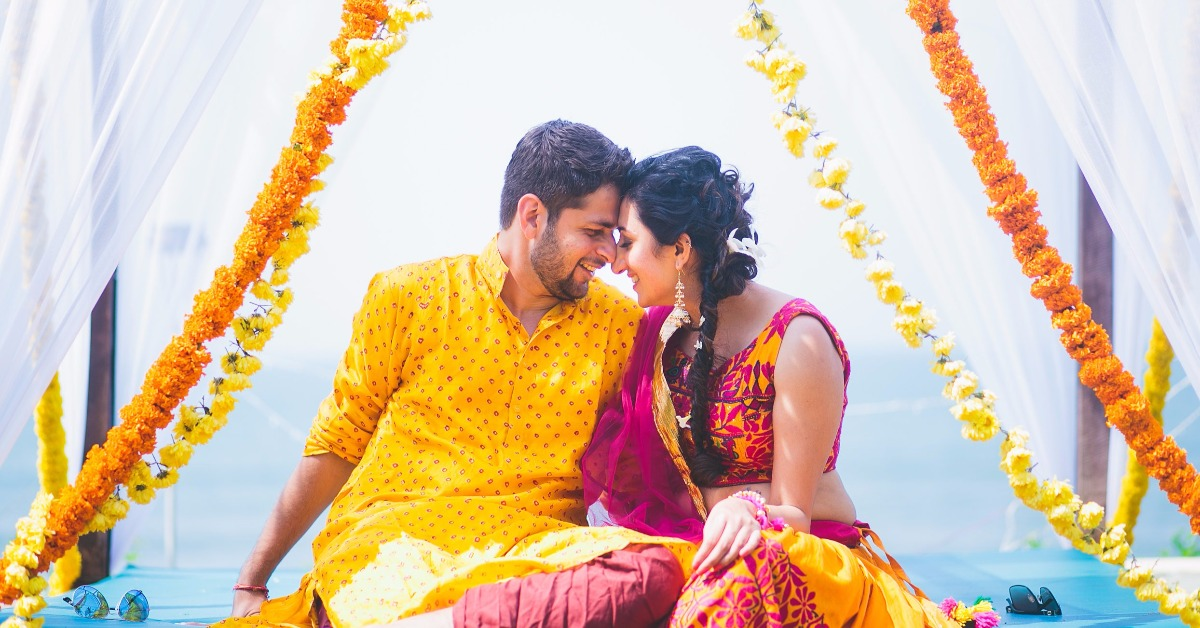 Romantic Shayari For BF
It's time for you to ooze that romance by expressing your love through these romantic shayari for boyfriend.
1. 'Bohot choti si list hai meri khwahishon ki;
Pehli khwahish bhi tum aur akhiri bhi tum.'
2. 'Tujhko apni rooh me utaar loon;
Khud ko teri chahat me sawaar loon;
Nahi chahiye mujhe is duniya se kuch aur;
Bas ek mil jaye to apni zindagi guzaar loon.'
3. 'Ek tera sath na ho humdum to kya jeena;
Tujh se baat na ho humdam to kya jeena,
Banaya hai tumko apne dil ki dhadkan
Agar tum hi dil ke pass na ho to kya jeena.'
4. 'When you look in my eyes;
Do you see how much I love you?
Can you see how much I need you?
Do you know I dream about you?'
5. 'Dil ko itni si baat ko aaj kehna hai;
Dhadkan ban ke hume tere dil mein rehna hai;
Kal kabhi ruk na jaye meri saanse;
Isliye har pal ko tere sath jeena hai.'
6. 'Aap jo aaye to mere in hothon ko muskan mili hai;
Aap jo aaye to mere dil ko ek nai jaan mili hai;
Mili hai har khushi bepanha;
Aur hume ek nai phechan mili hai.'
7. 'Hasna hai hume apni khushi tumhe bana ke;
Chahna hai hume apni khwahish tumhe bana ke;
Hum nahi jee sakte bin tumhare ek pal bhi;
Hume jeena hai to apni zindagi tumhe bana ke.'
8. 'Apke khayalon ka khayal rakhna acha lagta hai;
Hume pal pal aapke pass rehna acha lagta hai;
Aap hi chahat ho aap hi khwahish humari;
Isliye har pal aapko pyaar karna acha lagta hai.'
9. 'Mohabbat ko had se guzar jaane dena aaj;
Rokna na mujhe tujh pe bikhar jaane dena aaj;
Mein ho jana chahti ho bas ek teri;
Mujhe teri bahon mein simat jaane dena aaj.'
10. 'Take my eyes but let me see you;
Take my mind but let me think about you;
Take my hand but let me touch you;
But don't try to take my heart because it's already with you.'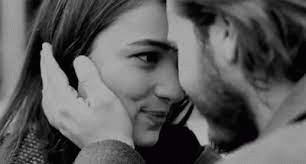 Romantic Shayari for BF in English – Tenor
11. 'Hadd se chal aaj guzar chalte hai;
Chahato ke diye me chal dono jalte hai;
Ho kar aaj is kadar ek dusre ke;
Is duniya ko chal bhul chalte hai.'
12. 'Kurbaan hai tujh pe har khushi humari;
Khwaishein Humari or tamana humari;
Hume aur kuch nahi chahiye bas tumhare siwa;
Kyunki tum hi ho humari zindagi or jeene ki wajah humari.'
13. 'Dil ki dhadkan aur meri sadaa hai tu;
Meri pehli aur akhri wafa hai tu;
Chaha hai tujhe chahat se bhi badd kar;
Meri chahat aur chahat ki inteha hai tu.'
14. 'Hume aadat ho gayi hai tumhari is tarah;
Ki dil karta hai tumko khud mein basa le;
Bana ke tumhe apne jeene ki wajah;
Apne dil ki dhadkan apni saanse tumhe bana le.'
15. 'Rab kare zindagi mein aisa mukaam aaye;
Meri rooh aur jaan aapke kaam aaye;
Har dua mein bas yehi maangte hain rab se;
Ki agle janam mein bhi aapke naam ke saath mera naam aaye.'
16. 'Hume aadat ho gayi hai tumhari is tarah;
Ki dil karta hai tumko khud mein basa le;
Bana ke tumhe apne jeene ki wajah;
Apne dil ki dhadkan apni saanse tumhe bana le.'
17. 'I never searched but I found you;
I never asked but I have you;
I never wished for anything but it come true;
I just want to thank god for a partner like you.'
18. 'Dil ki hasrat zuban pe aane lagi;
Tune dekha aur zindagi muskurane lagi;
Ye ishq ki inteha thi ya deewangi meri;
Har soorat me soorat teri nazar aane lagi.'
19. 'Khushbu ki tarah meri har sans main;
Pyaar apna basane ka wada karo;
Rang jitne tumhari mohabat ke hain;
Mere dil me sajane ka wada karo.'
Hope you like these shayari for bf in english.
POPxo is now available in six languages: English, Hindi, Tamil, Telugu, Marathi and Bangla.
Love all things colourful and cute? Take it up a POP with POPxo Shop's collection of super fun mugs, phone covers, cushions, laptop sleeves and more!
You Might Like These

Cute Nicknames For Him That He Will Make Him Smile
15 Sexy Messages To Reply When Your Boyfriend Texts
Sensual Texts To Seduce Your Boyfriend
13 Naughty Ways To Wake Your Boyfriend In The Morning