Getting your nails done can be one of the most satisfying things ever! Folks who love getting manicures will agree that there's just something therapeutic about seeing perfectly done nails, especially those with creative artwork on them. So, if you're looking to experiment with your manicure, top Hollywood celebs have got you covered. Stars such as Kylie Jenner, Lizzo love flaunting their nail art designs on the 'Gram and we've got the best ones for you.
Celebrity-Approved Nail Art Designs To Try Out RN
Kylie Jenner's Rainbow French Manicure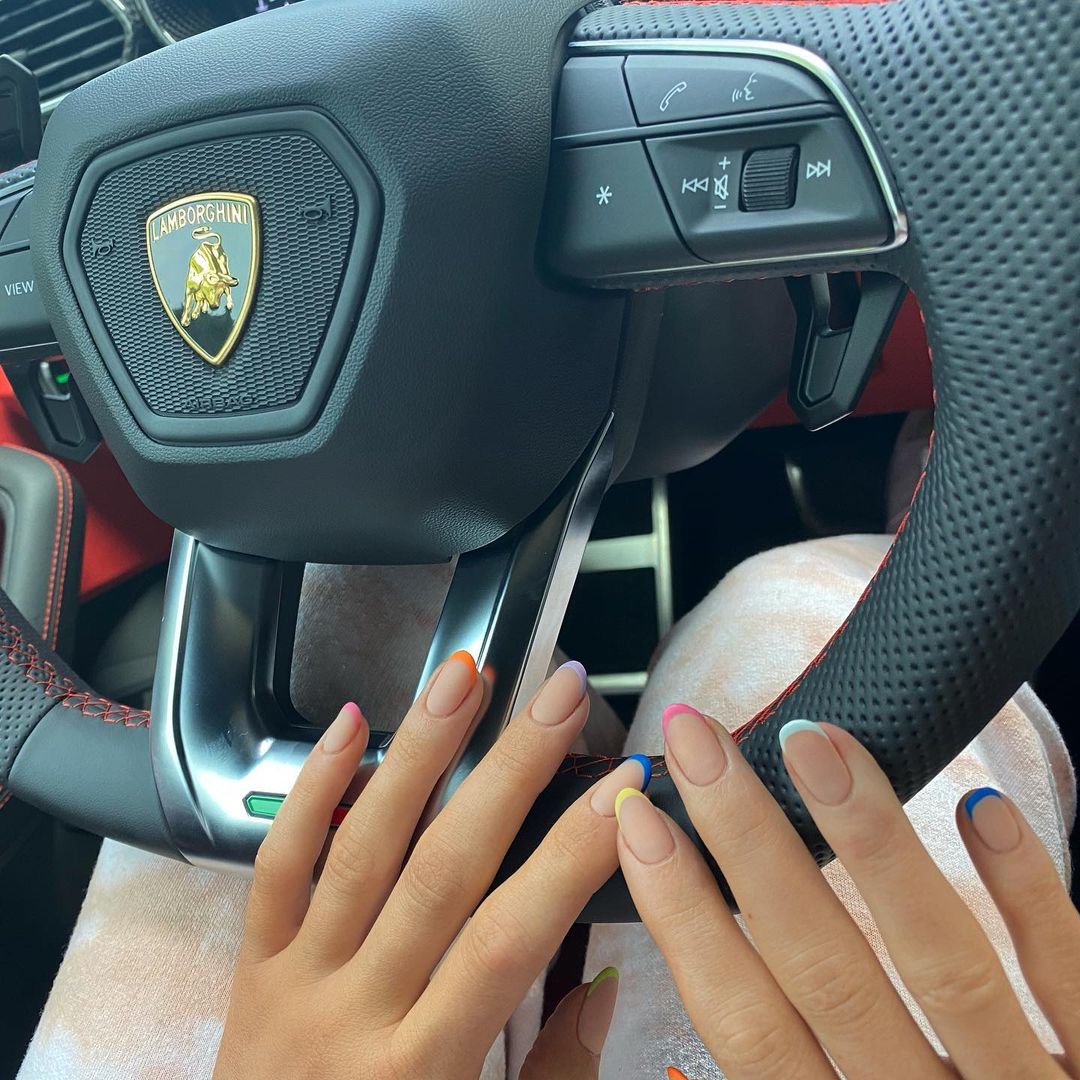 Kylie Jenner is undeniably the queen of manicures! The beauty mogul took a break from her long nails during the pandemic and tried out a new look with a rainbow French manicure. She added a pop of colour to the tips and kept the rest nude. Gorgeous, ain't it?
Suhana Khan's Louis Vuitton Inspired Nail Art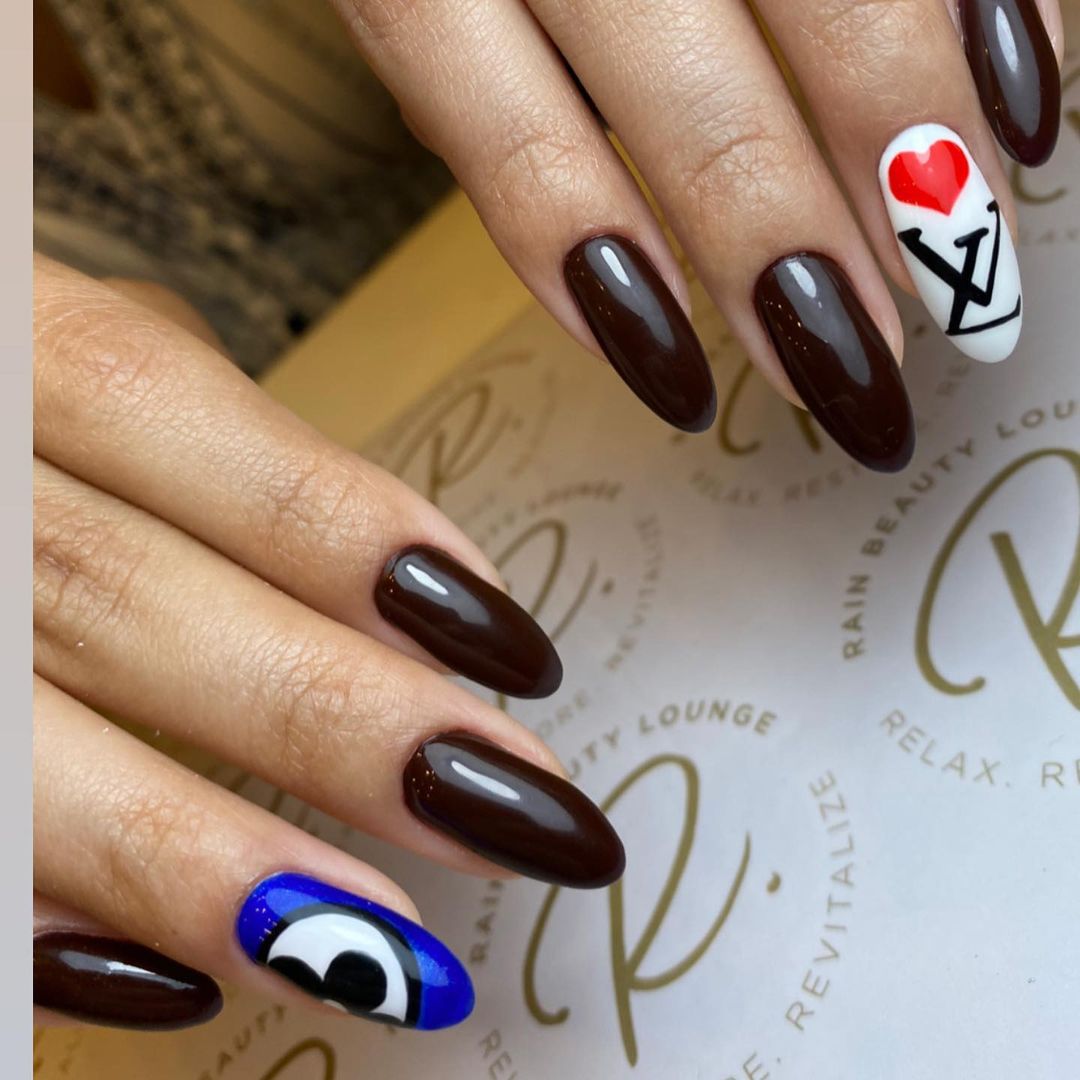 Shah Rukh Khan's daughter, Suhana Khan once flaunted her nail art on Instagram, and we were left in awe! Suhana showed her love for her fave luxury brand by getting the iconic Louis Vuitton monogram logo painted on one nail. The rest of her nails were done in a dark hue to make the monogram stand out.
Also Read: Nail Art Designs
Lizzo's Drip Nail Art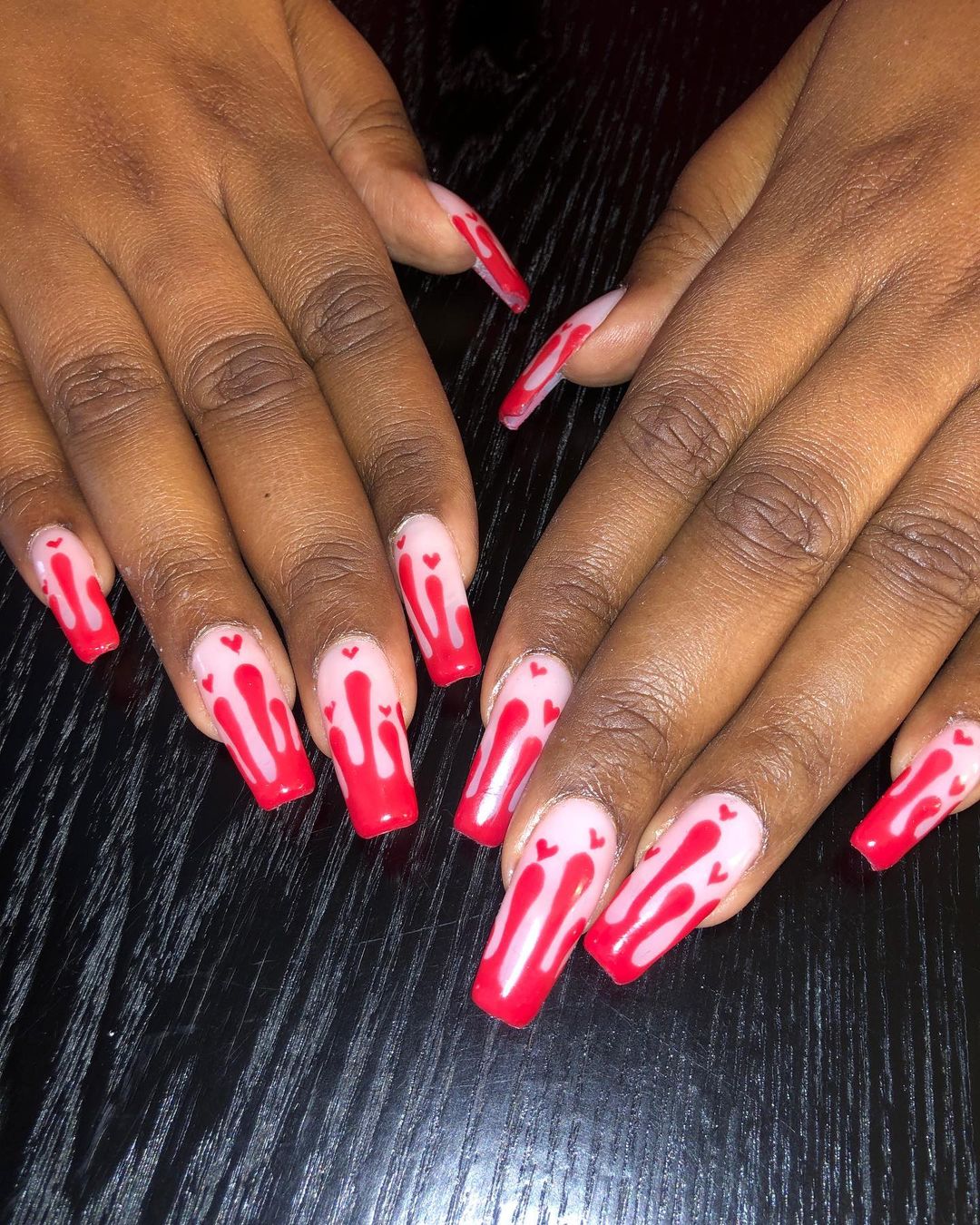 Lizzo's nail art is always top-notch, and this one is no different! Drip nail art is among the most common design you'll find on Instagram these days, and for good reason. It's a versatile nail art design that isn't very difficult to replicate. If you aren't a fan of bright colours, you can opt for pastel shades instead.
Gigi Hadid's Tropical Fruit Nail Art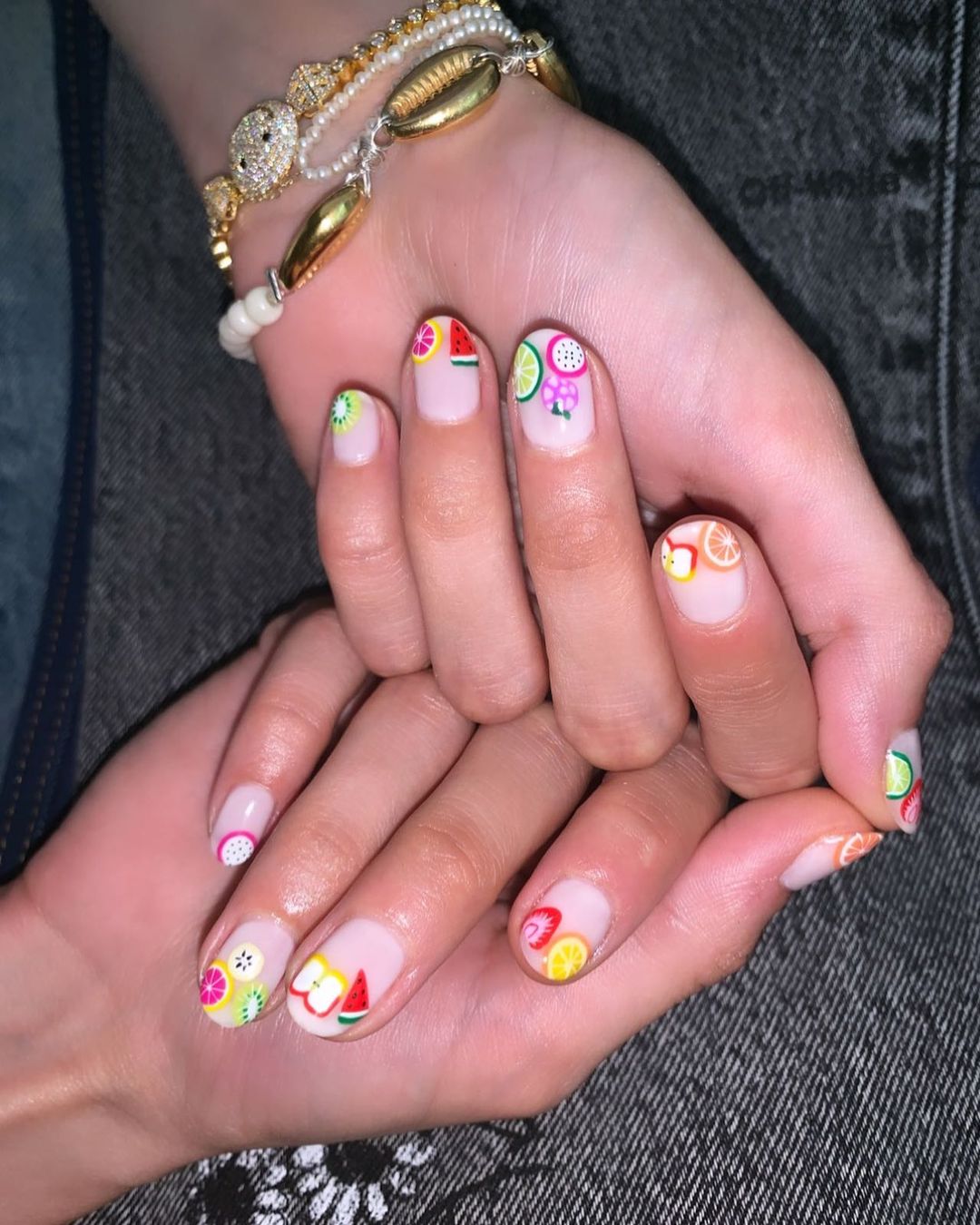 Ditch the basic manicure look, and for a funky, bright-coloured design like this one. We're loving Gigi Hadid's tropical fruit nail art cause it's giving us major vacation vibes. The tiny fruit design can be difficult to recreate as it is intricate, but if you're going to a well-trained professional, you'll have no hassle.
Kendall Jenner's Sunflower Nail Art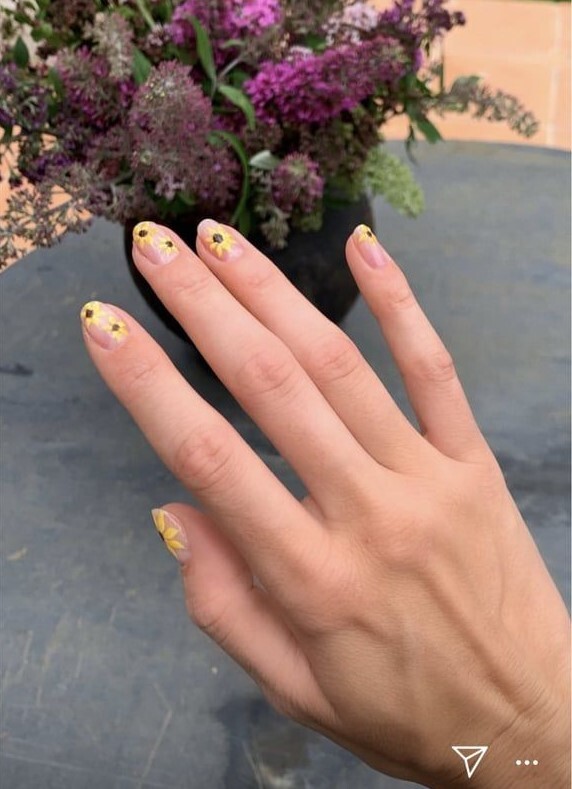 Isn't Kendall Jenner's nail art perfect for the summer? It's subtle, delicate and pretty! Try painting these dainty sunflowers on your nails, and complete the look with a clear glossy top coat.  
Blake Lively's Minimal Rainbow Nails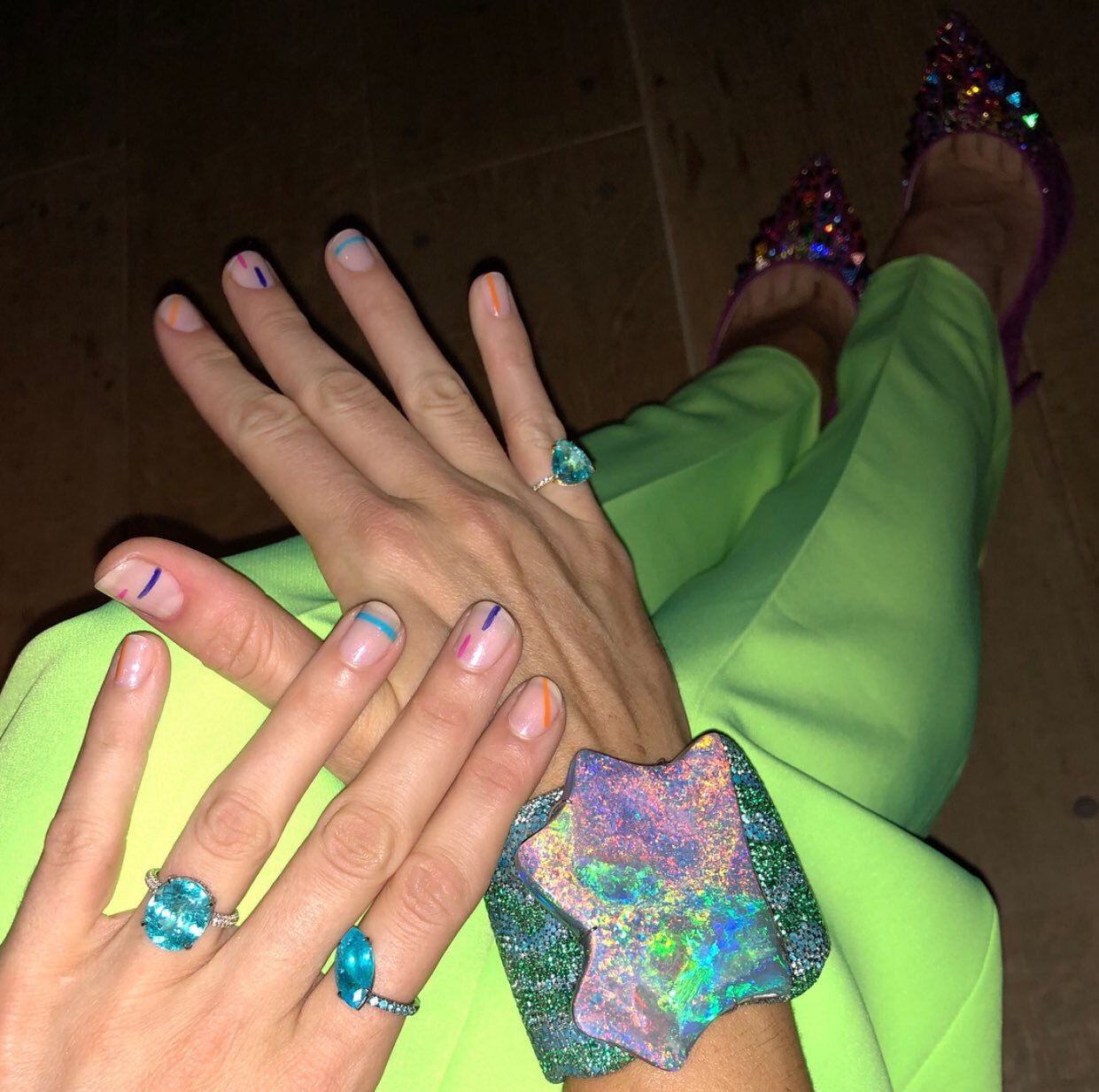 Blake Lively's rainbow nail art design is an excellent choice for those who like all things minimal, yet want to make a splash with bright colours!  These nails go perfectly with Blake's lime-green suit, and we're loving the overall look.
Dua Lipa's Neon Plaid Nails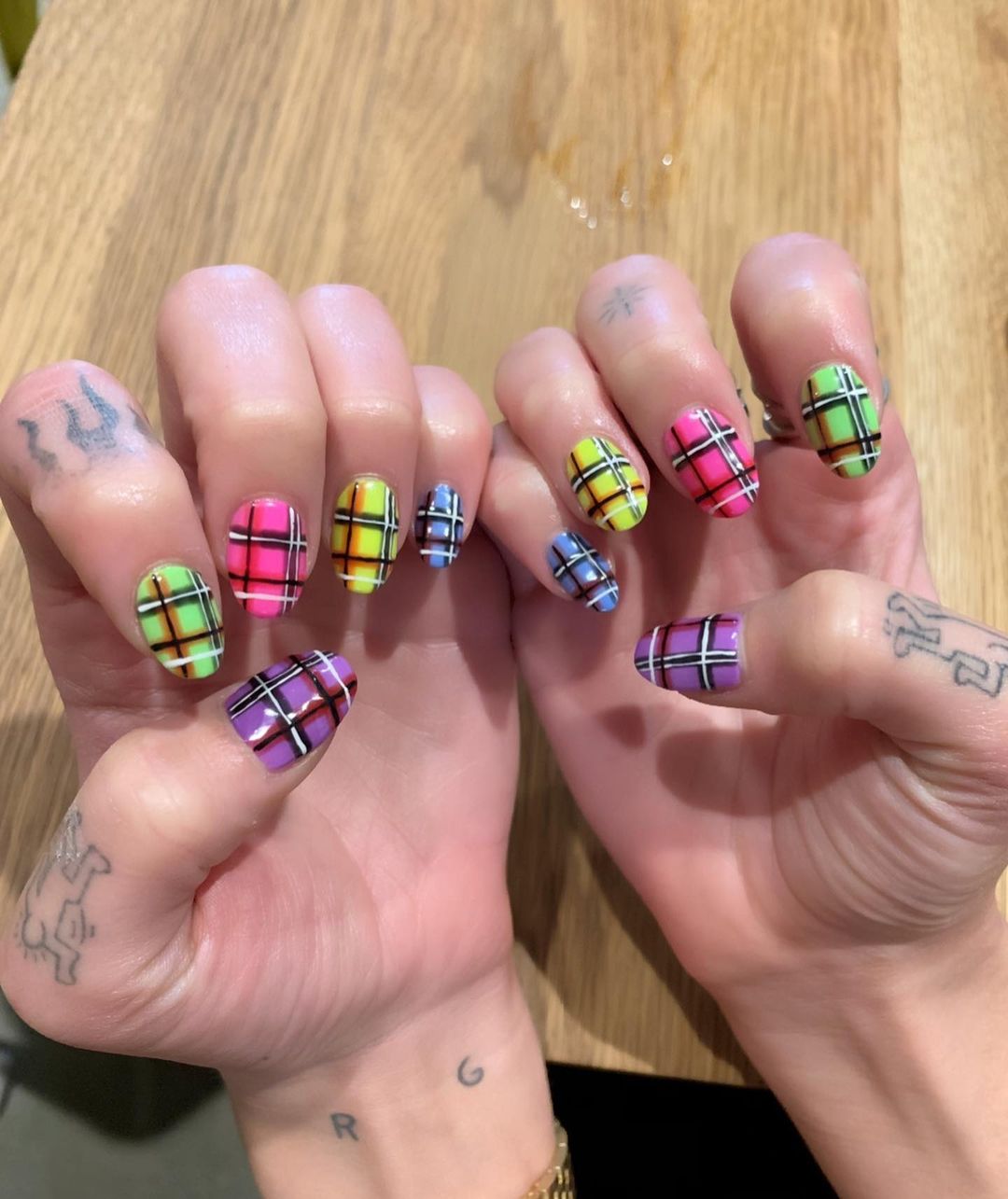 Dua Lipa created a statement with this stunning neon plaid manicure, and we're obsessed. This vibrant nail art looks oh-so-cool, and you can recreate it too.
If you're planning on getting gel nail paints or acrylics, we suggest you paint over them with a clear topcoat so that no turmeric stains come on your fresh manicure. If they do get yellowish, you can simply remove the topcoat and reapply it so that your mani looks fresh and fab.
What are you waiting for? Try out your favourite nail art right away!
Featured Image: Instagram