Step aside, pastels, because there's a new kid on the festive block, and it's painting the town red! It's like pastels had their moment in the spotlight, but now it's time for the bold and vibrant shade of red to take over. This Ganesh Chaturthi, red is a celeb-approved colour that's causing a fashion frenzy! The Ambanis' Ganpati celebration was a visual feast, and we're here to spill the fashion tea. Red is the new black, and we've got the picks to prove it.
Sequin Sizzle
A red saree that's so modish, it could outshine a disco ball! With a sequin blouse, that's basically a portable glamm meter.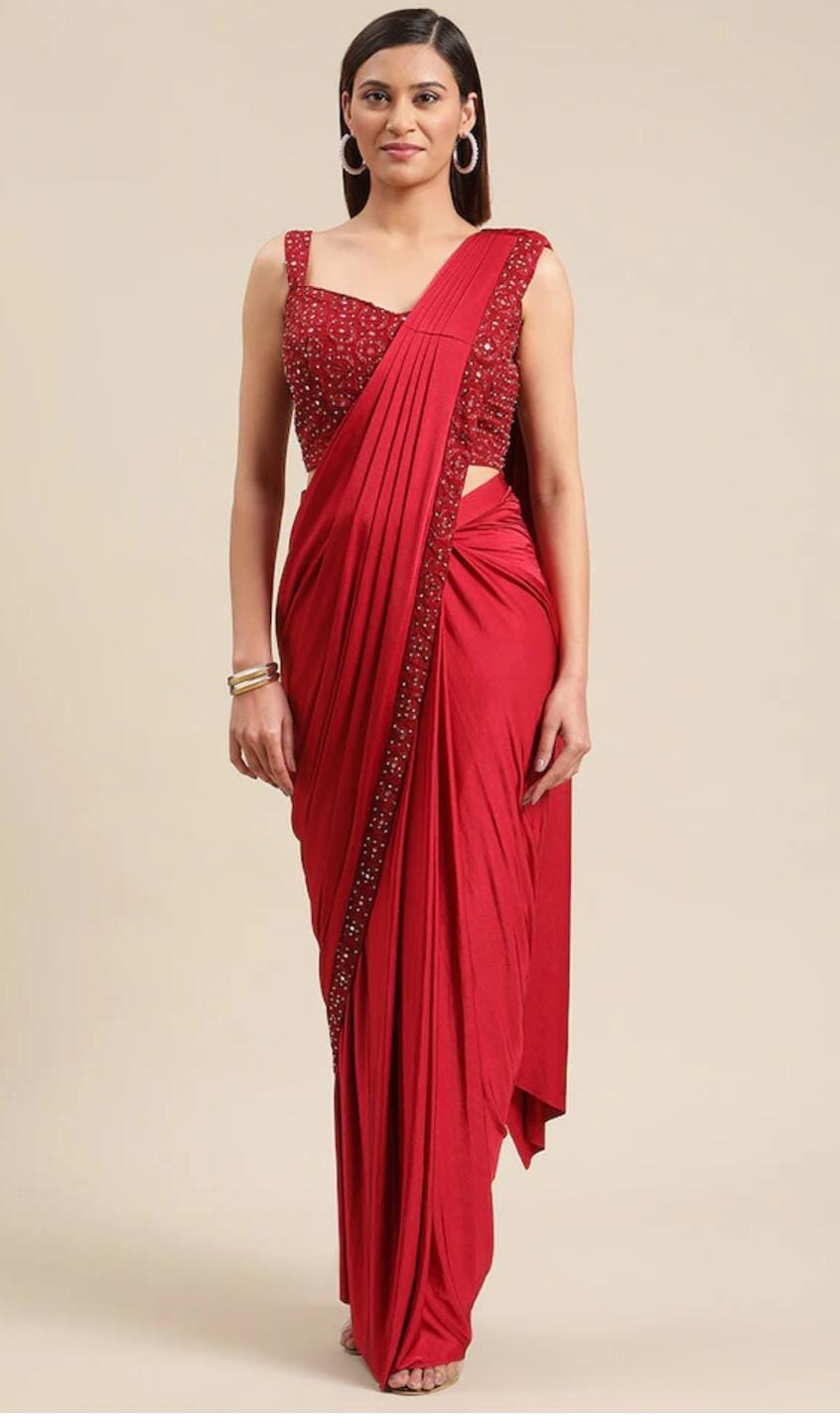 Crimson Charm
This sheer crimson saree, paired with a shiny gold spaghetti blouse, is your ticket to instant glamour.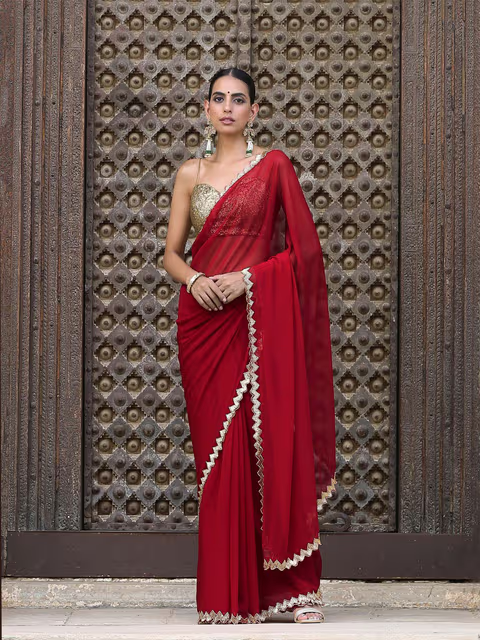 Twinkle & Twirl
This shimmery red lehenga is your passport to a dazzling dance floor adventure this festive season.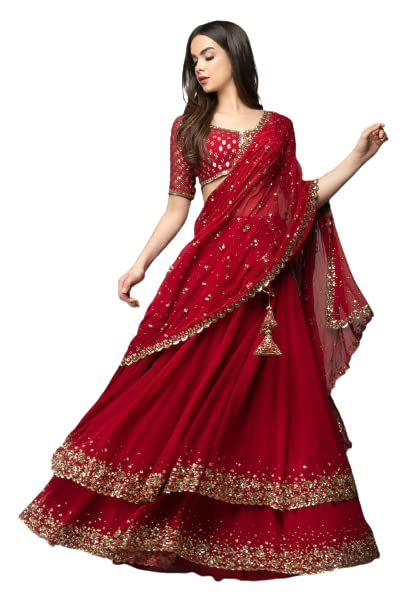 Traditional Elegance, Modish Twist
This red anarkali combines the best of both worlds, serving up a delightful blend of classic charm and modern flair.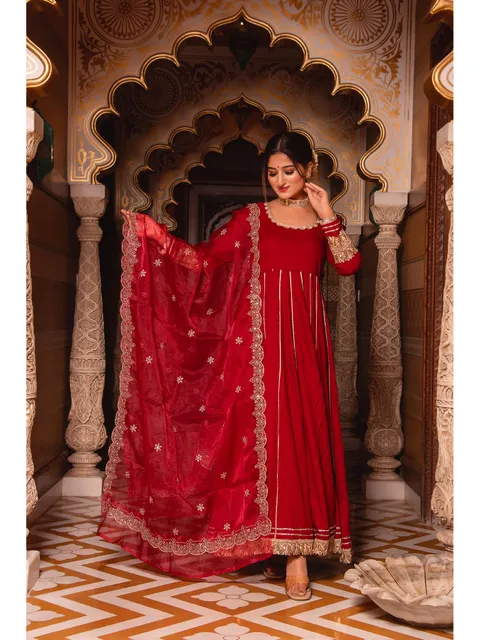 Strap in for Style
This plain red anarkali with spaghetti straps and a bedazzled dupatta is your ticket to effortless elegance with a touch of dazzle.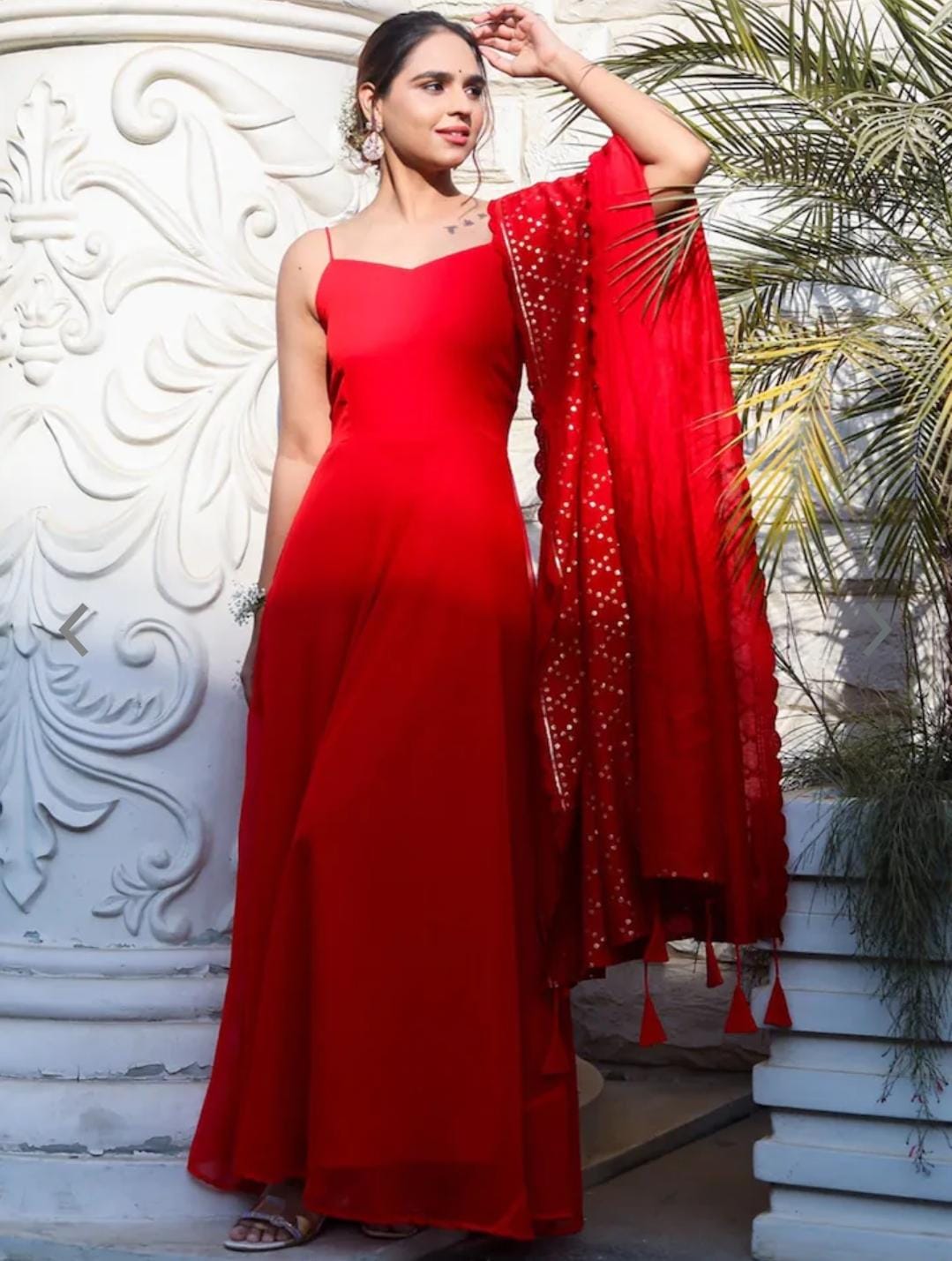 Leheriya Love
This red kurta set is your desi girl transformation kit, promising vibrant charm and a whole lot of fun!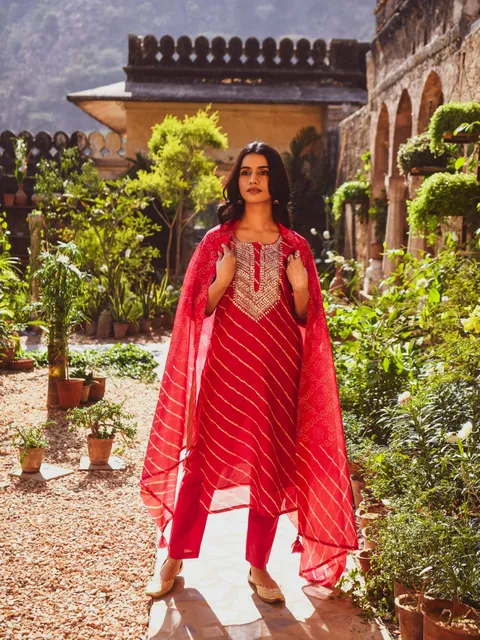 Silky Surprise
This red silk saree with a pop of contrasting green in the blouse is a sartorial delight that'll have you feeling festive and fabulous in a flash!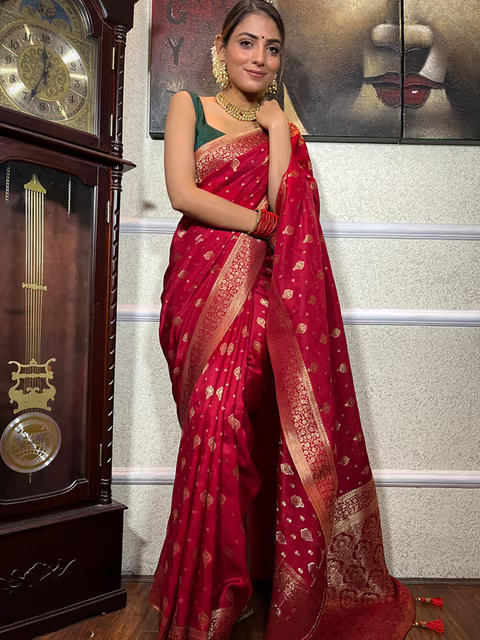 So, when are you starting your festive shopping spree?
Feature Image: Instagram