Cardi B is a queen who isn't afraid to try new things. Whether or not her looks work, the rapper always manages to make headlines. Last weekend, the 30-year-old was on stage at Miami Beach's Chase Sapphire Lounge, and her unexpected OOTN left everyone speechless. Cardi B left little to the imagination when she stepped out in an outrageous nude jumpsuit that will take the world a while to get over. Scroll down to find out more!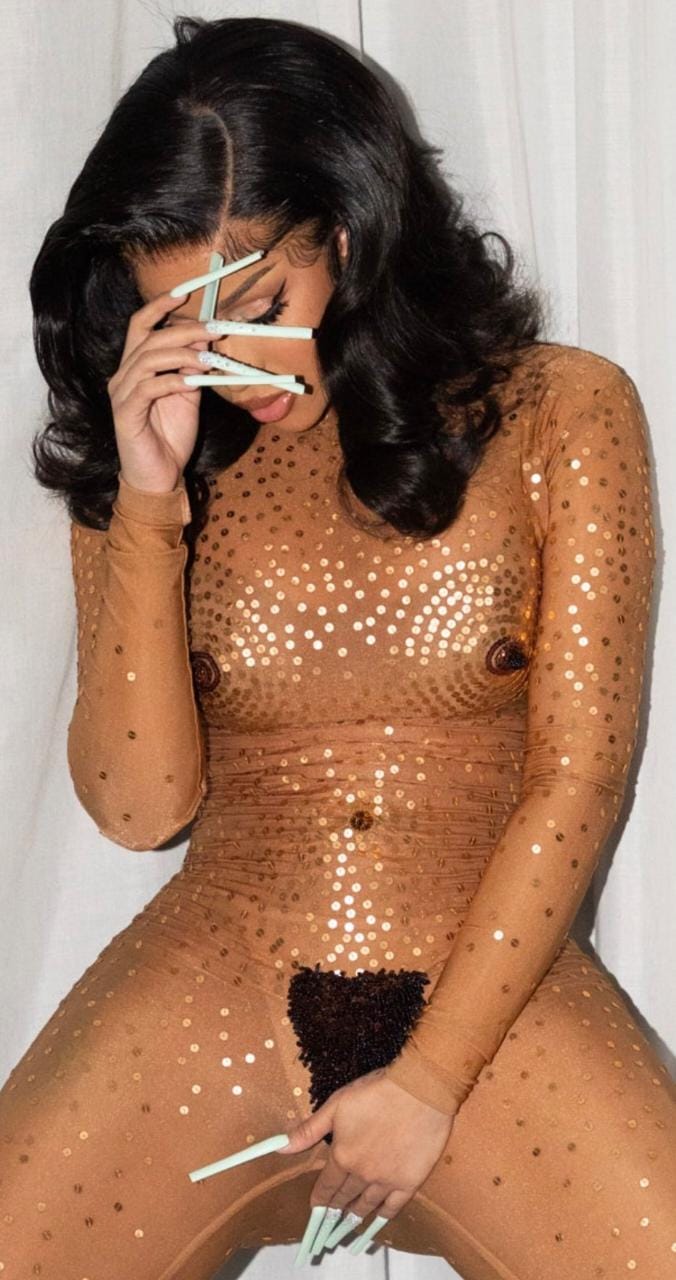 The WAP rapper has a history of wearing bizarre outfits that probably only she can pull off. But, for obvious reasons, this custom Jean Paul Gaultier jumpsuit tops the list. The full-body see-through outfit was bejewelled with glittering gemstones that ran down her arms and all the way to her ankles. Although the nude illusion bodysuit completely covered her body, the fake nipples and patch of pubic hair on it gave the impression that the rapper was wearing almost nothing.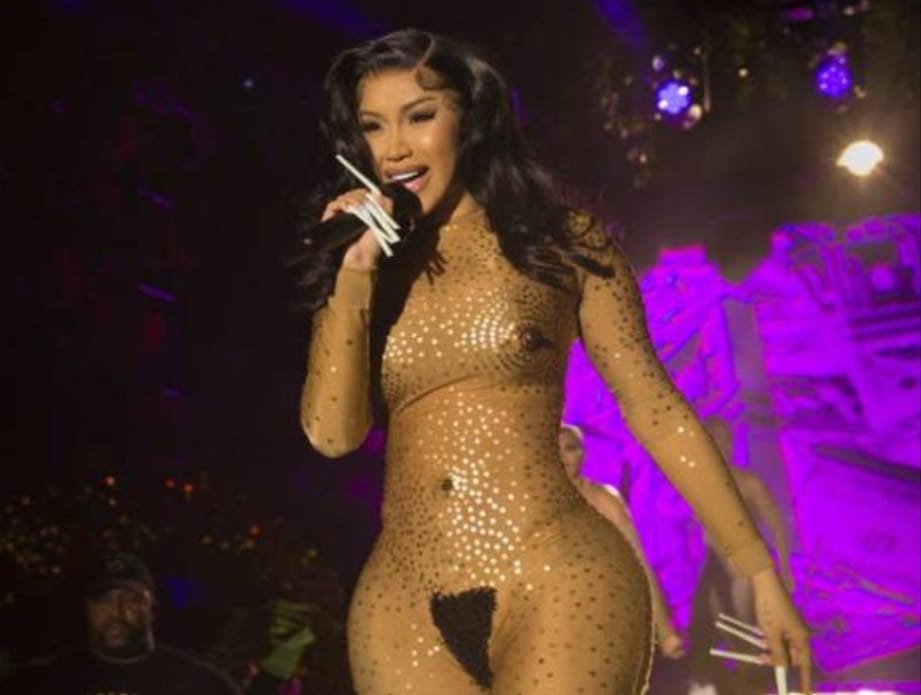 Nobody can compete with Cardi B's outrageous choices, and TBH, we envy her unrivalled confidence. When asked about the 'fit,' Cardi said it represents "the purest form of women's bodies." Just when we thought the bizarre quotient couldn't be topped off, Cardi's extremely long nails proved us wrong. We're all aware that the Bodak Yellow songstress prefers long, spikey nails. But these were truly out of this world! The enormous fake nails were three or four inches long but they didn't get in the way as she spat her raunchy lyrics like the star she is!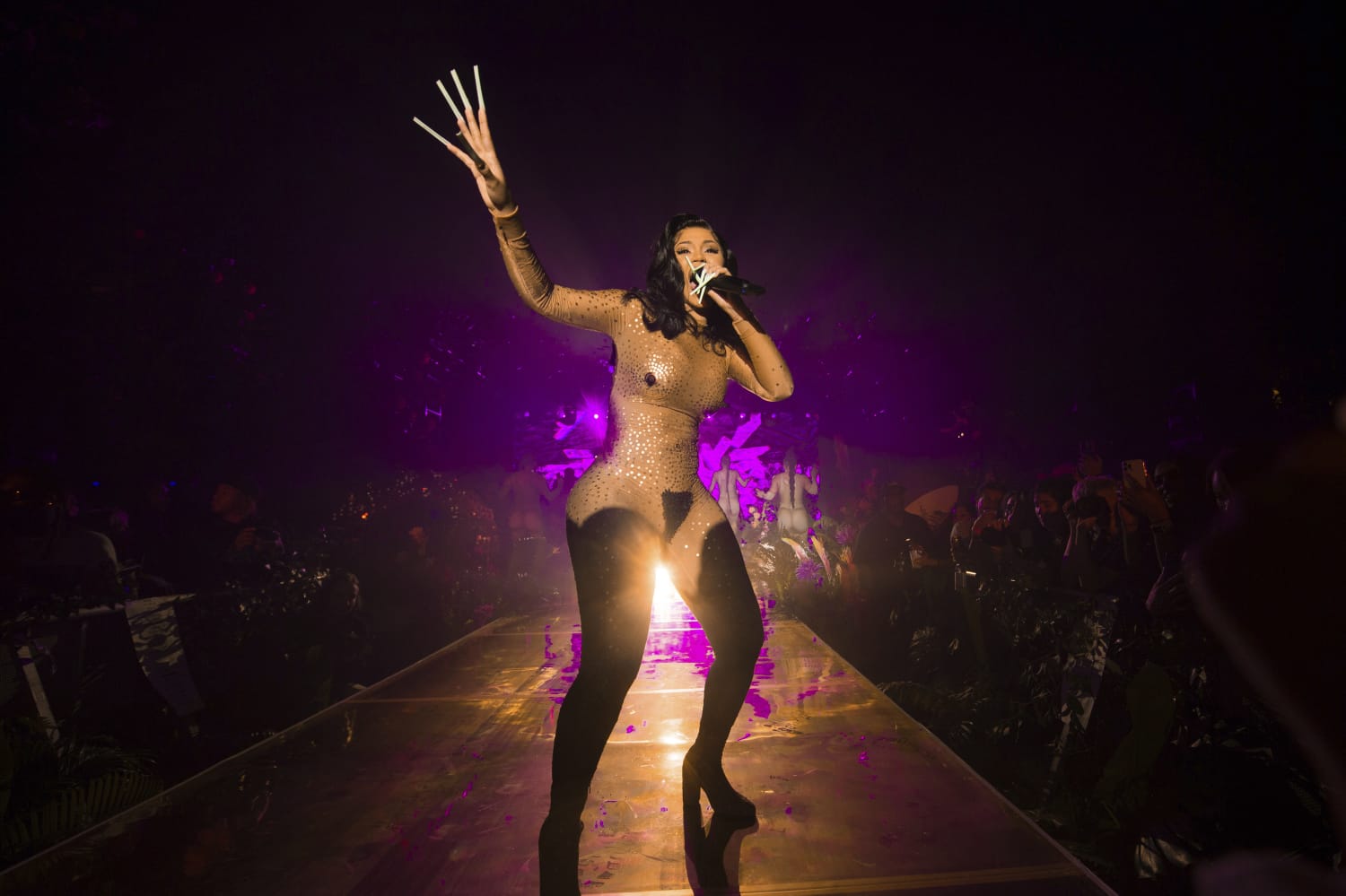 While Cardi frequently wears elaborate multicoloured wigs, she matched the fake pubes to her hair this time! Her natural dark hair was styled in gentle waves that fell to her shoulders. She finished off her look with long block heels. The rapper made sure the crowd went berserk by grabbing a bottle of alcohol and pouring clear spirits all over her bedazzled body. Superstar for a reason, right?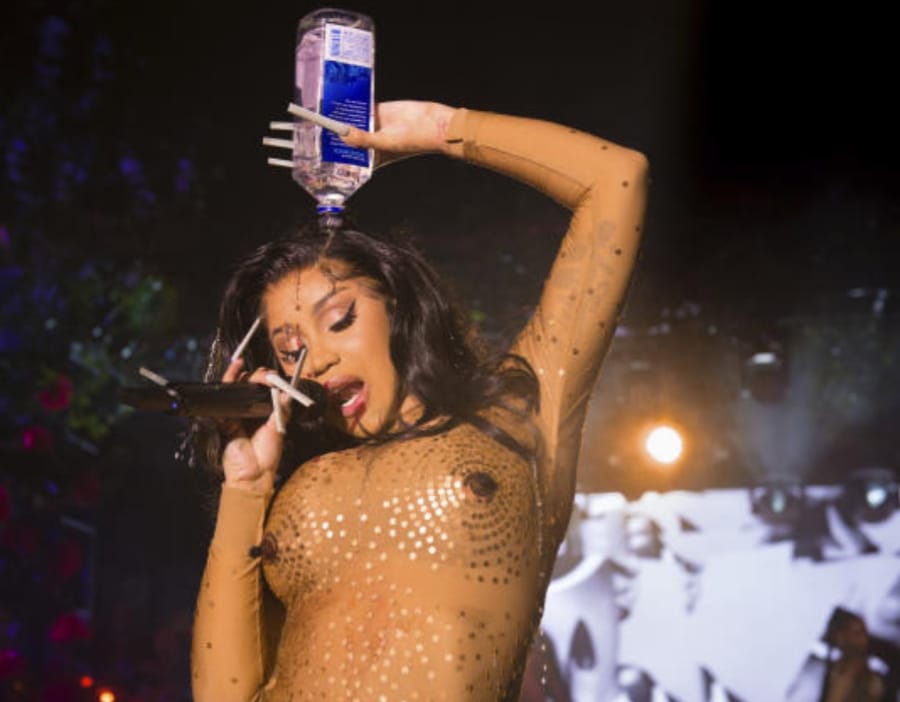 What did you think of Cardi B's outrageous yet eye-catching look? 
Feature Image: Instagram