Modern-day brides are anything but conventional. They are ready to break the norms, try out new fun stuff and basically just make their wedding day memorable. Out of all the things that are on a bride's checklist, a great mehendi design is one of the most important ones! And I happened to stumble upon a really awesome one.
Disha Tumkar found her soulmate in Saurbh Zende. The couple first met on Instagram, and after dating for a while, they decided to get hitched. To mark their new beginnings, Disha got an interesting mehendi design, which featured all their special dates.  
From the date when they first met on Instagram to their wedding date, she got them all. Disha's mehendi was designed by Ankita Jadhav and in a span of two months, the video has garnered around 19.8M views.
Such a simple yet unique design no?! Well, social media trolls didn't think so and couldn't stop themselves from giving their two cents (read: regressive) about the timeline of their love story. Take a look at some of the comments: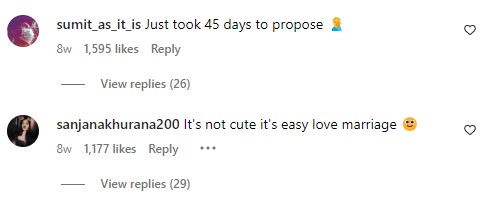 Looks like the trolls forgot that Disha and Saurabh are adults who know what they are doing! And honestly, there's no timeline for love.
I am lovin' Disha's refreshing mehendi design and how she gave it a personal touch. Wishing the couple a happily ever after!
Featured Image: Instagram