We love our partners and there's no second-guessing that. We all enjoy showering the love of our lives with romance every now and then, from love letters to chocolates and gifts. But it's extra special when we give them more than just something materialistic. Why not get your creative juices flowing and find a nickname for your husband that can make him feel oh-so-loved? You might have been married for over 20 years, but it's never too late to pick a cute nickname for your husband. 
Baby, babe, honey….we've all used these common nicknames for our husbands. But you've got to find a nickname that hits your hubby right in the heart! It may not seem like a big deal but a pet name can make him feel loved and cared for more than you can imagine. And why pick the same old boring nickname that everyone uses? So, if you're thinking of some ideas to pick the right nickname, we've got you covered husband's nicknames list. 
Sweet Nicknames For Husband
Now we know that the chances are that you've already given each other pet names but every now and then you need some change. Plus TBH, no matter how much you complain about your hubby, he's the sweetest guy. And that's exactly why you need to have a sweet nickname for your husband. Here's a list of a few nicknames to pick from. 
Sweet Cheeks
Marshmallow
Bumblebee
Love Bug
Sugar 
Honeypot
Bumbles
Butters
Smootchie
Pooh Bear
Muffin 
Snuggles
Honey Bunny
Boo boo bear
Honey 
Sweetie 
Goofy
Pookie
Sweetheart
Honey bunch
Also Read: Friends Nicknames
Cute Nicknames For Husband
He has a name but when you use a nickname for your husband, it means something to the two of you. More importantly it makes him feel special, but finding a cute pet name is not an easy task. And that's why we've got you covered with a list of cute nicknames for your hubby. 
Cutie Patootie
Jelly
Panda Bear
Pumpkin
Nugget 
Penguin
Snookums
Cuddles
Hot Chocolate
Sugar-belly
Winnie
Baby Cakes
Pudding
Munchkins
Sugar Puff
Bubba 
Jaan 
Bunny
HunBun
Momo
Also Read: Brother Nickname Style
Romantic Nicknames For Husband
Romance is a huge part of our lives. And let's be honest, some of us are utterly, hopelessly romantic. But this also means that you need to let your partner know how important they are to you and what better way to do it than with a romantic nickname for your husband? So, we've put together some pet names for you to pick from. 
Romeo
Sunshine
Stud-muffin 
My Knight
Heart Throb
Superman
Mi Amor
Hunk
Better half
Mr McDreamy
My heart
Hot Chocolate
Prince Charming
Eye Candy
Majnu
Jaanum
Loverboy
Lucky Charm 
Soul Mate
Handsome
Also Read: Fiance Nickname
Funny Nicknames For Husband
What if you could pick a nickname for your husband that can make him laugh and feel special at the same time? Yepp, we're all for picking a funny nickname for our hubby that's so gooey and cheesy that it makes him laugh his heart out as he feels loved and on top of the world. 
Giggles
Monster
Genie
Popeye
Caveman
Bagel
Bambi
Buttcheek
Peanut
Froggy
Nugget
Pie
Doodle
Tootsie
Monkey man
Bubble
Love lumps
Aashiq
Chikoo
Gol Gappa
Love Nicknames For Hubby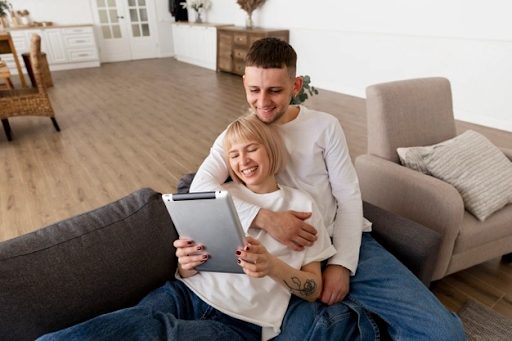 In the beginning of the honeymoon period we give cute and sweet sort of nicknames for husbands. Now here's the quick list of lovely husband nicknames for you to keep.
Shona
Peachy
Papi
Candikins
Boo
Baloo
Noodle 
Pudding Pie
Amigo
Caveman
Boss man
Fire bender
Bed torcher
Pudding head
Puppy muppy
Pooky pooky
Chipmunk
Hulk
Falcon
Moon
Hope you got your favourite names for husband to call him out. Just in case he doesn't like it, you can always come back and pick another one from husband nicknames.
Husband Nicknames Indian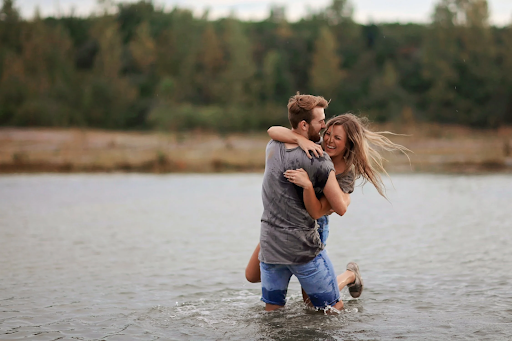 You love your hubby very much and you have given him varieties of nicknames. Indian names are unique and cute and having one husband nicknamed Indian will make it look more native if you are someone living outside India. Therefore, we have brought to you Indian nicknames that you can keep for your hubby.
Bhombol
Babu
Patidev
Bor
Navroba
Jaanu
Pillu
Bala
Moni
Goblu
Poltu
Bultu
Montu
Bubli
Janaab
Jaan
Janeman
Shehzada
Raja
Rajkumar
Husband Short Name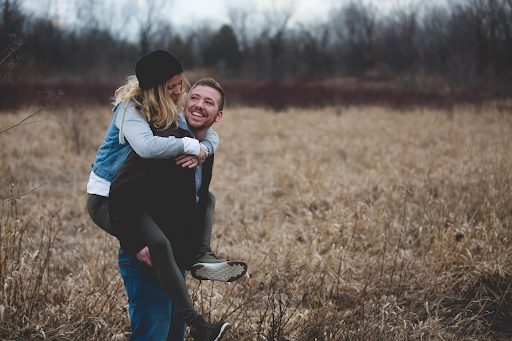 If you need a nickname for your husband that is short and sweet, then you can go for these husband's short names given below.
Dropie
Love bun
Vishenka
Sparky
Bookworm
Bigfoot
Jammy dodger
Oat cookie
Toots
Toejam
Jammy
Batty
Tiger
Toe bean
Silver lining
Dewdrop
Dapper
 Floof
Pookie-Wookie
Pinstripe
Husband Nicknames List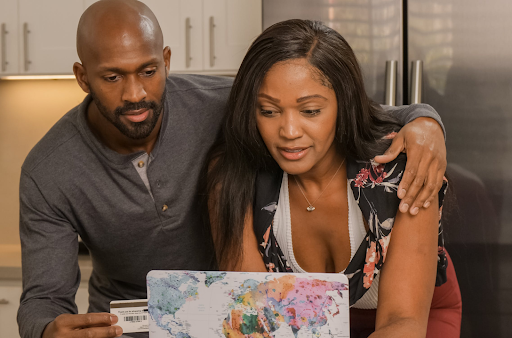 Husbands are god gift to us in the form of love, and no matter how much we fight, we can't stop loving. And out of love, we keep lovely nicknames for each other. Therefore, to help you out, here are the husband's nicknames listed below.
Bossman
Chipmunk
Hulk
Egg head
Goofball
Superman
Mr. Foodie
Hunbun
Sport
Mooky
Yoda
Butter
Fruitloop
Num
Hazelnut
Poopsie
Soda pop
Tarzan
Hubby Nicknames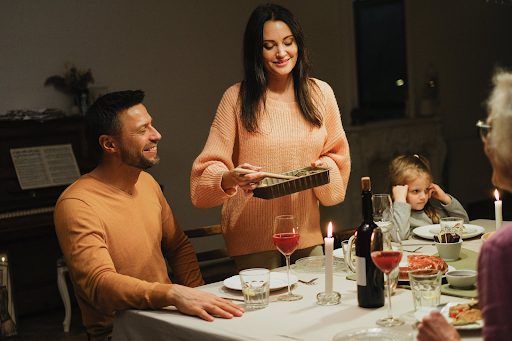 If you are newly married and looking for lovely hubby nicknames for your life partner, then here you go. Here are the best hubby nicknames that you can use to call out your husband.
Hunk-A- Lunk
Butter Biscuit
Adonis
Bello
Zaichik
Amorzinho
Mon Tresor
Mon Lapin
Mon Ange
Hermoso
Sheriff
Partner In Crime
Maverick
Monsieur
Warror
All- Star
Fly guy
Champ
Superman
Mr. Child manager
Pet Names For Husband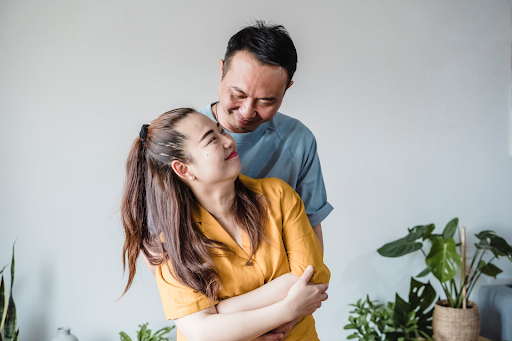 Numerous names we give to our husbands and in different moods, we call accordingly. Pet names are great to show how much we love them or mean to us. Therefore we have got you pet names for husband, just so you can have a change in your nicknames list.
Azucar
Chiusi
Carino
Cari
Caemelito
Cuerpo
Wild Thing
Goose
Ice Man
Ip man
Gummy bear
McSteamy
Rockstar
Chocolate Drip
Dark Knight
Nino
Romeo
Tesoro
Tigre
Rey
Instagram Username Ideas: While it can be a challenging task, we have compiled some Instagram username ideas that you can take inspiration from.
Nicknames For Lovers: Here are some adorable couple nicknames that you can use for yourself and your partner.
Nicknames For Boyfriend: You don't need a reason to make your partner feel special when you're in love. But it's also very important to address them differently than others because your relationship is also different. So just like your special relationship, we suggest you pick a loving and mushy nickname for your boyfriend. Here's a list of nicknames for you to pick from. 
Nicknames For Brother: Younger or elder, brothers can be more than just that. They're our bestest friend, confidant, protector and our biggest enemy, all in one. But at the end of the day, they're family and you just can't help but love them. This is exactly why your brother(s) need a nickname to suit their personality, plus it lets them know that you love them no matter what. 
Nicknames For Sisters: They may steal your clothes and makeup and annoy you to the ends of the world but they're also your bestest friends. More importantly, they get us like no one else. You share the most unique bond with your sibling and you probably already have funny and annoying nicknames for each other. But if you're looking for some change and want a unique but affectionate nickname for your best friend of all times aka sister, we've got an exhaustive list for you to pick from. 
Nicknames for Baby Boys in Hindi – Checkout some of the cool nicknames for baby boys in Hindi. 
Baby Boy Names : Checkout names for new born boy baby.
Nicknames for girlfriend: Looking for a unique name for your girlfriend to call out? Do read this.
Instagram Names For Girls: Are you constantly on the lookout for the perfect Insta name? If yes, then girl, we got you! Here is a list of the best Instagram usernames for girls.
Nicknames for girls : Wondering where to find the best nicknames for girls? Don't worry! We have got the most amazing nicknames list for you.
Nicknames for baby boys : Don't just end up with any funny or stupid name for your prince, pick out the right name for him.
Now that you've picked a nickname for your husband, we suggest you let him know and save his phone number with that special name already!!
Featured Image – Pexels