We might have become lowkey chefs during the pandemic, but we love to eat delicious food outside. Yes, we have now become experts at making momos and pasta at home, but nothing can beat the feeling of getting served hot meals at cafes. If you are living in Delhi or planning to go there, then here is the list of some of the best cafes in Delhi that you need to try for sure.
You can visit these cafes with your friends, partners, family and even alone. These are some of the beautiful cafes in Delhi that have the most amazing ambience and tastiest food. Most of these cafes are also budget-friendly so you can visit them even during a cash crunch.
So, without further ado, let us get started with the list of the most famous cafes in Delhi!
Best Cafe In Delhi For Couples
Looking for some of the romantic cafes in Delhi to visit with your partner? Your search ends here my friend! Here's the list of some of the most awesome cafes in Delhi for couples:
The Big Chill Cafe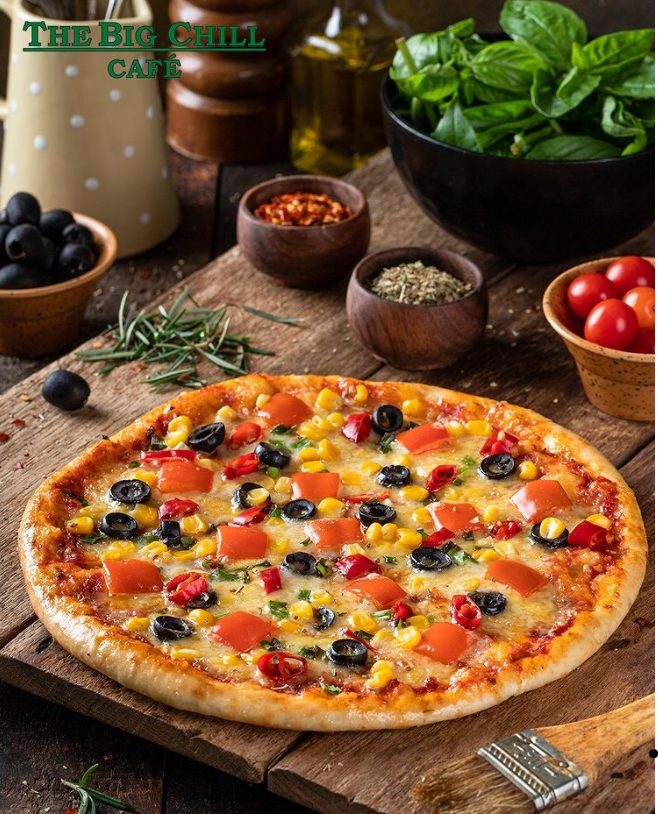 The Big Chill Cafe serves the most delicious Italian and Mediterranean meals and you will become a fan of their desserts as well. The classic Hollywood themed cafe will offer you some of the best kinds of pastas, smoothies and if a breakfast date is on your mind, then look no further!
Where: Khan Market, DLF Mall Saket, Connaught Place
Big Yellow Door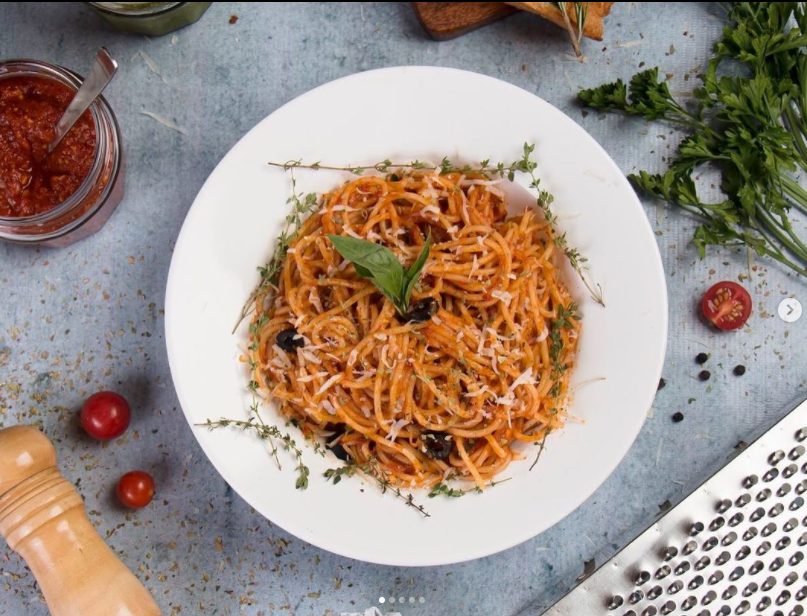 Looking for the best cafe in Delhi for couples that's also budget-friendly? Say hello to Big Yellow Door. It serves delicious Italian meals along with American fast food. The quirky ambience and cosy seating arrangement makes it ideal for your first date with bae.
Where: Hudson Lane, Satyaniketan
Ricos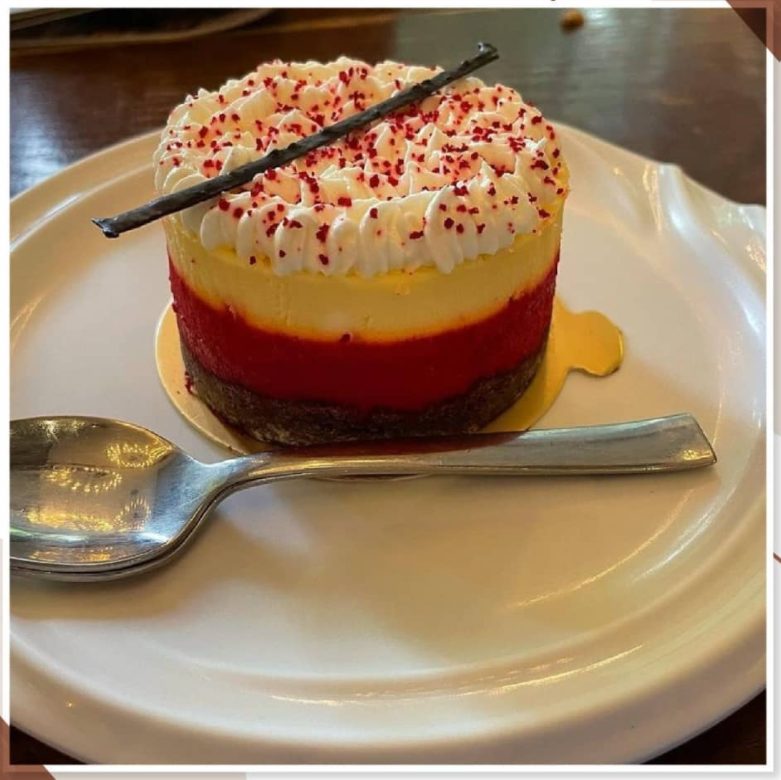 You can try this place with your boo to have some delicious Mexican food. It has a pretty chic ambience with cool graffiti and decor. Don't forget to click loads of pics here as it will amp up the aesthetic of your Instagram feed instantly.
Where: Kamla Nagar & GTB Nagar
Rose Cafe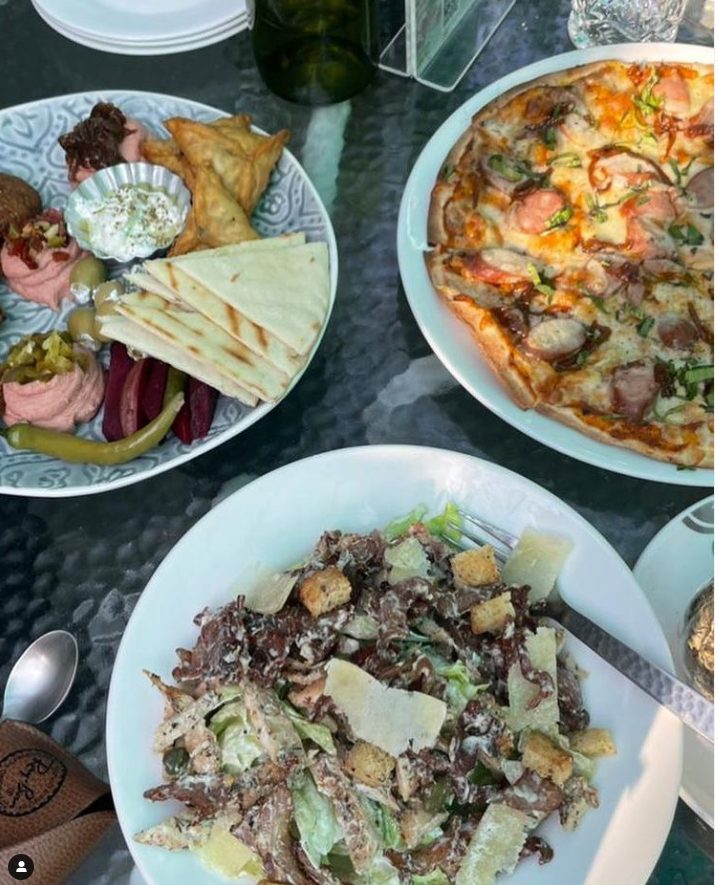 It is one of the most romantic cafes in Delhi and you will not be able to forget this one once you visit it. It has a warm ambience that will transport you to the Victorian era. You can savour their desserts and shakes and feel the bliss instantly.
Where: Saidulajab, Saket
Echoes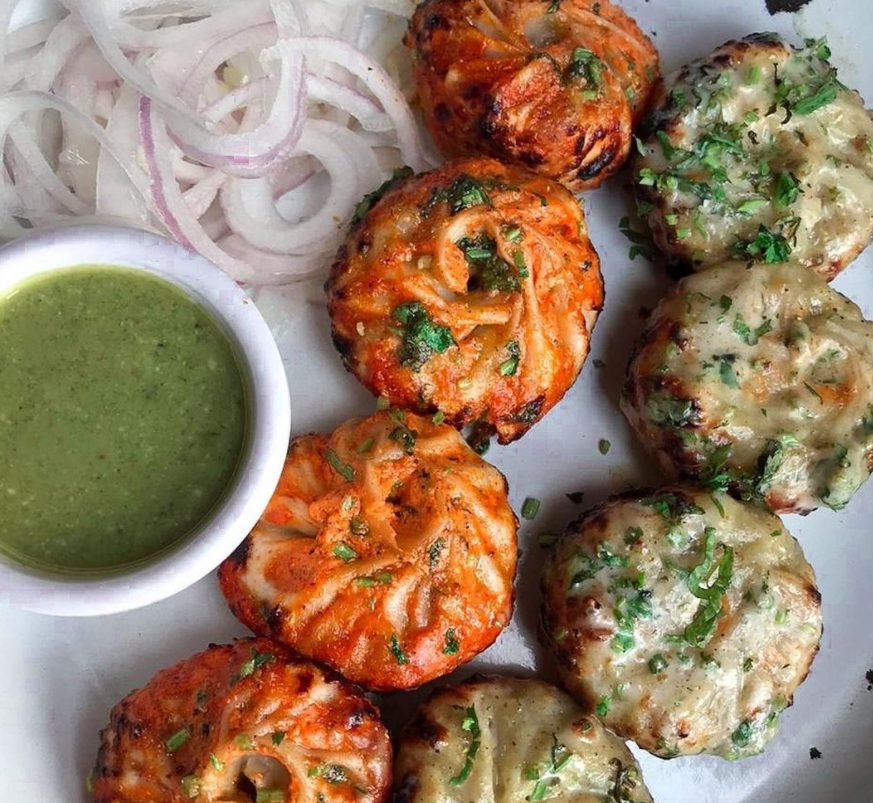 From Tandoori Momos to Farm Pizza, this place offers you some of the best meals you will ever have. What's better than that? This cafe employs staff with hearing impairment and contributes to their social responsibility to society. This place will also teach you how to community with their staff members better and you will surely learn a thing or two by the end of your date.
Where: GTB Nagar & Satyaniketan
Best Cafes In Delhi For Friends
If you are looking to spend some amazing time with your friends, then here are some of the best cafes in Delhi that you must check out. These cafes have great ambience and equally amazing food.
Cafeteria & Co.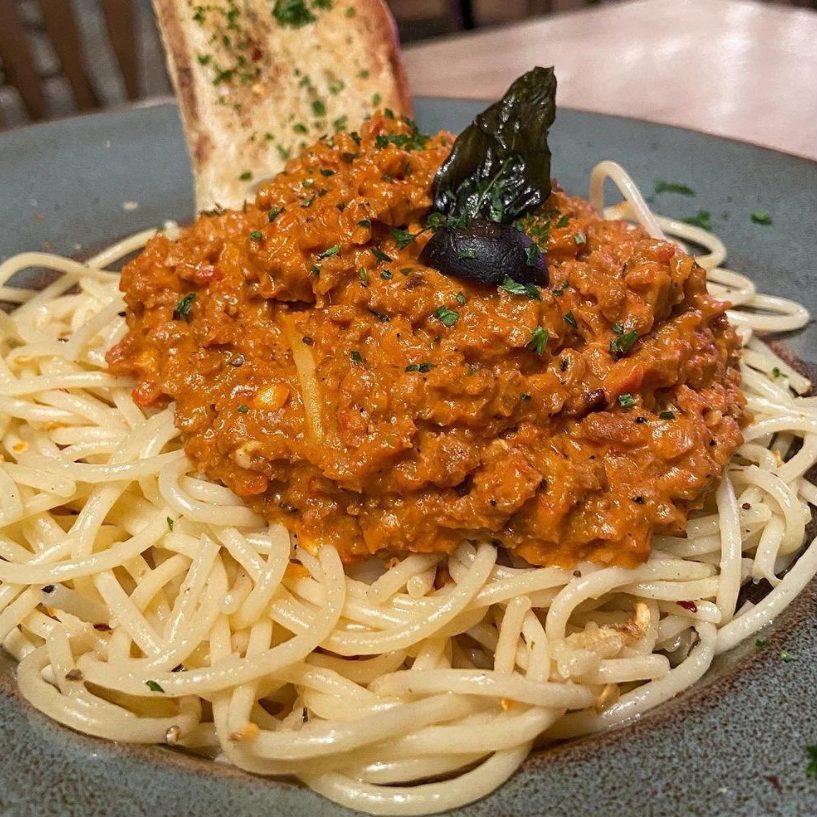 One of the most popular student-friendly cafes in Delhi, chances are that you will come across many of your batchmates here. It serves amazing dishes at a pocket-friendly price and has a super cosy ambience. You can literally order whatever you want and you will not be disappointed.
Where: Vijay Nagar & Satya Niketan
Cafe Lota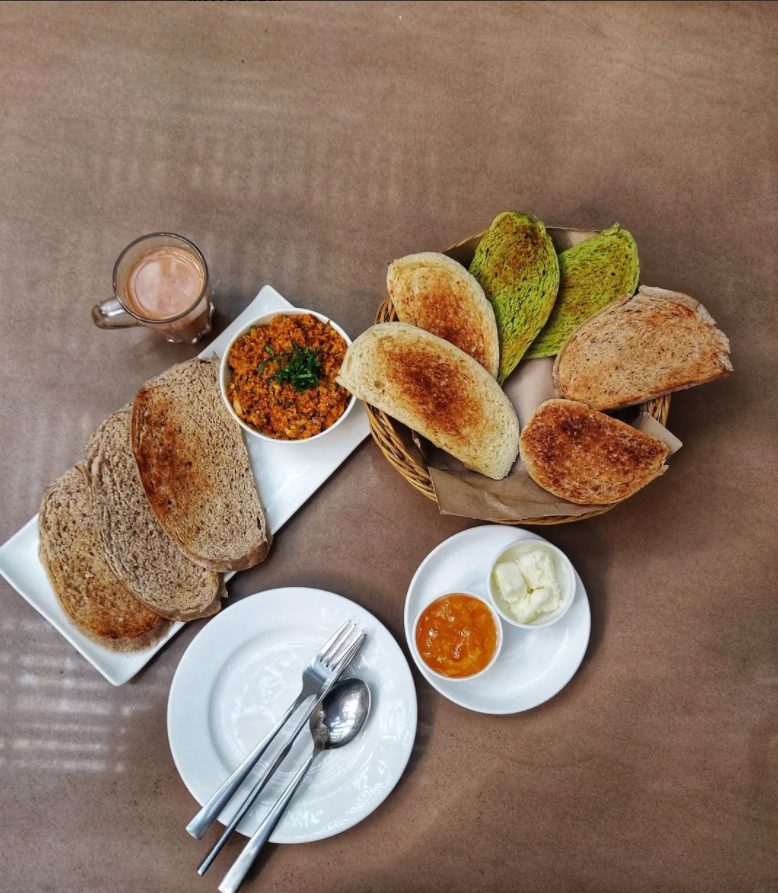 Visit the National Crafts Museum in Delhi that has some amazing artefacts on display and then head to this hidden gem, Cafe Lota. The menu consists of light dishes and snacks that will satiate the desi foodie in you.
Where: National Crafts Museum, Pragati Maidan
Habitat Hub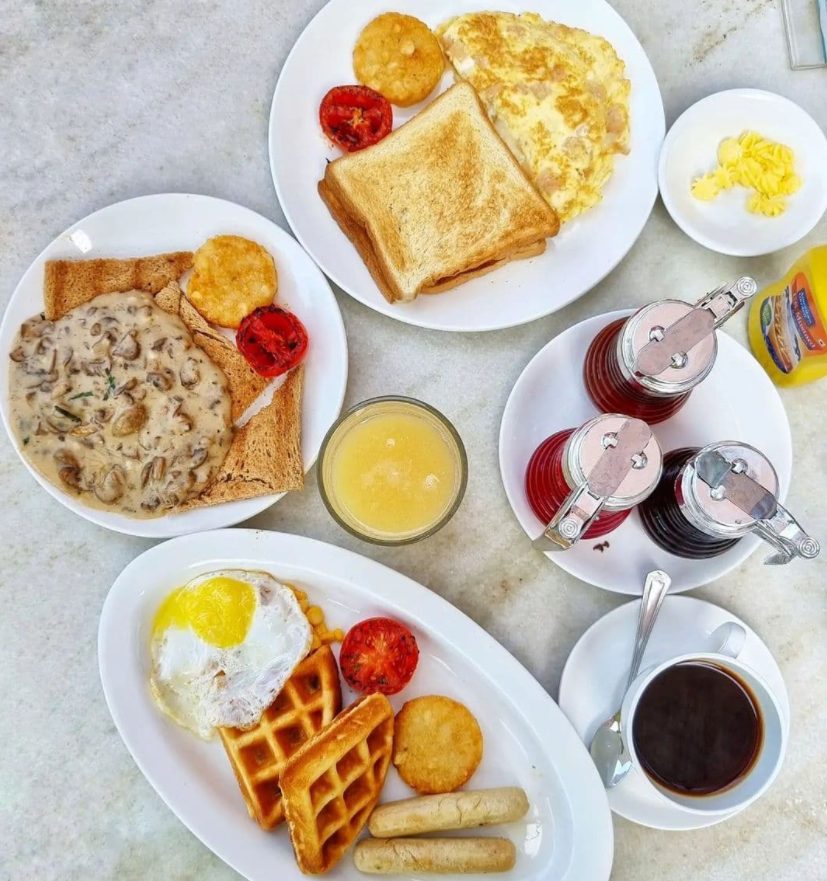 If you want to have brunch in Hollywood style, then you have to visit Habitat Hub. It has super cool interiors that will mesmerise you and can make your Instagram aesthetic LIT AF!
Where: Lodhi Road
Triveni Terrace Cafe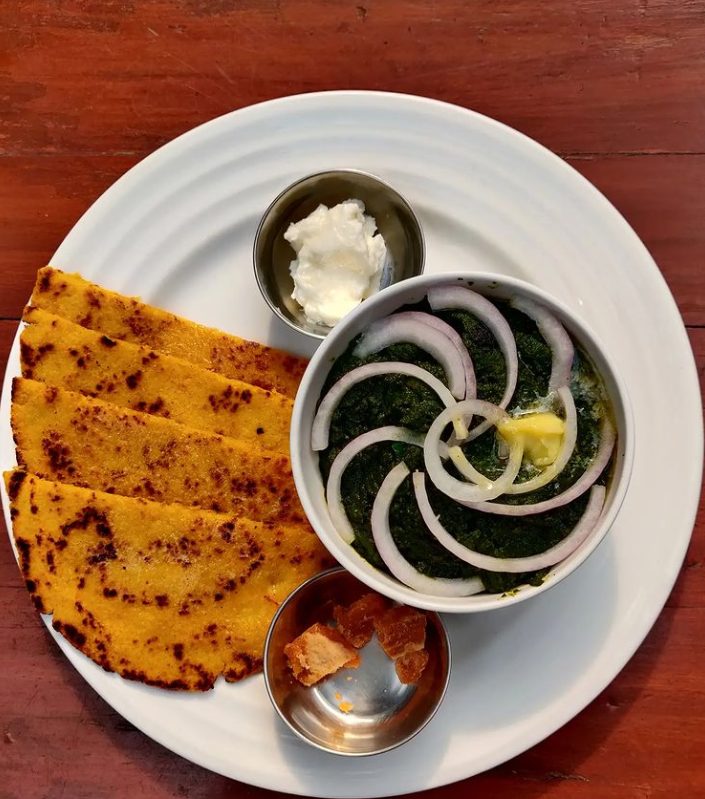 This beautiful cafe is one of the best cafes in Delhi that offers some really delicious meals in a great environment. You can enjoy the perks of the Triveni complex and try this cafe if you like to experiment with your food.
Where: Mandi House
Diggin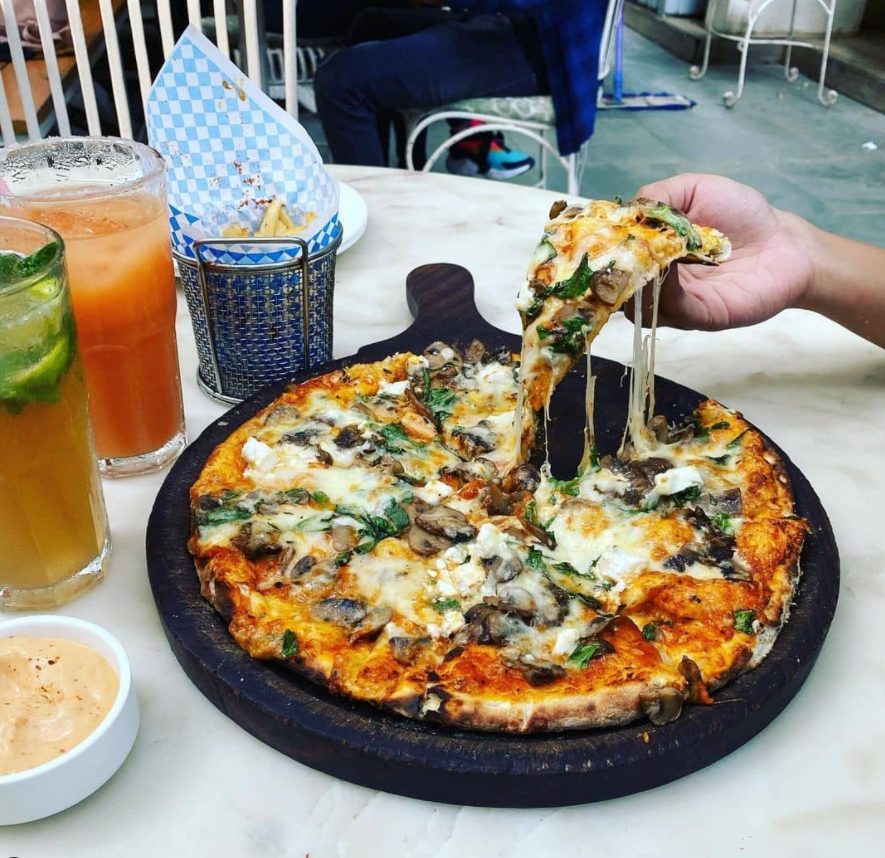 This is one of the most beautiful cafes in Delhi and there are no two ways about it. Decorated with beautiful string lights and swings, this is the perfect place to visit when you are looking to enhance the aesthetic of your 'Gram. Also, the food here is simply amazing and quite fancy.
Where: Siri Fort Road
Cheap Cafes In Delhi
If you are looking for some pocket-friendly cafes in Delhi then we have got your back. These cafes are light on your pocket but will not compromise the quality and taste of your meals. Take a look and book your date STAT!
The Hudson Cafe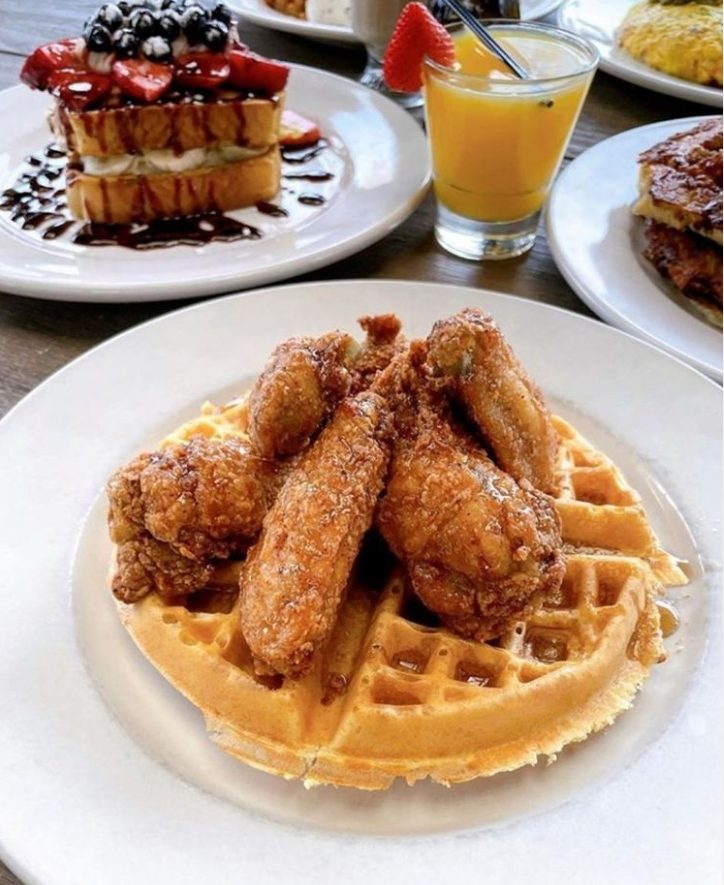 It is one of the most favourite cafes for students in Delhi. You can binge-watch your fave series here while slurping on yummy shakes and munching on some delicious snacks. You can enjoy this place with your friends and you will keep coming back for sure.
Where: North Campus
The Reader's Cafe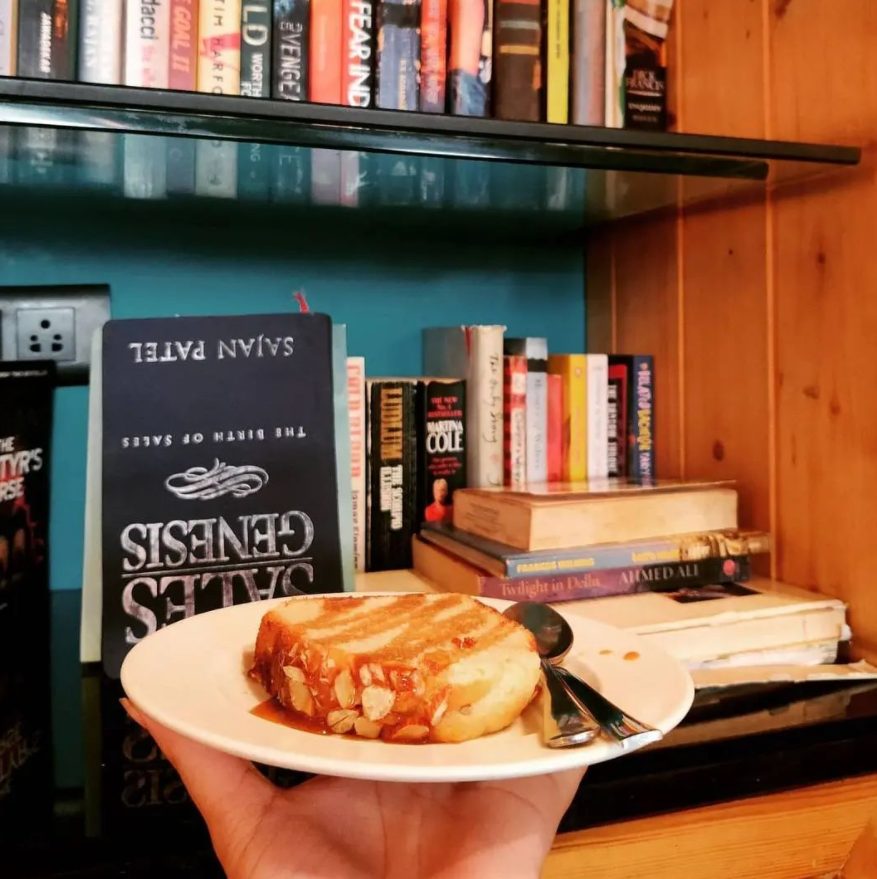 This cafe is for the reader squad. If you and your friends love to eat and read, then this cafe is perfect for you and your group. Enjoy some amazing fictional novels while gorging on delicious meals.
Where: Indirapuram Habitat Centre
Di Ghent Cafe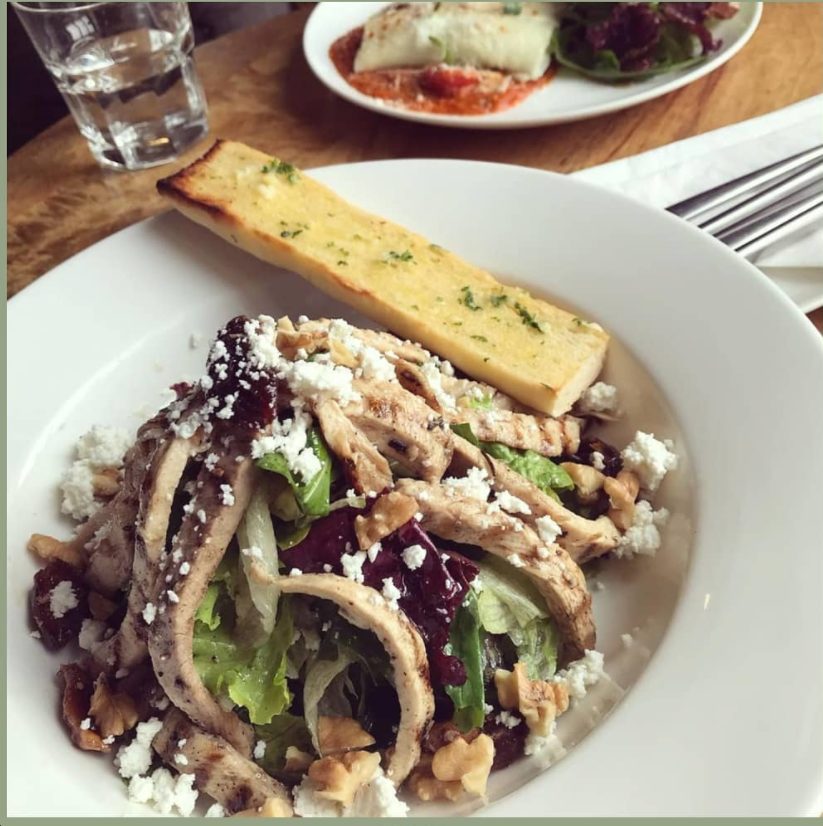 Love to experiment with different cuisines? Then you have to try Di Ghent Cafe. They have amazing desserts, Belgium dishes and the quirky menu will make you wanna try everything on the list. 
Where: DLF Phase IV, Gurgaon
Late Night Cafes In Delhi 
There are not a lot of cafes in the city that can satiate your hunger late in the night. But, don't worry as we have listed some of the best late-night cafes in Delhi that you can visit the next time you have a midnight craving. Go ahead and check out these fab places:
Nukkad Cafe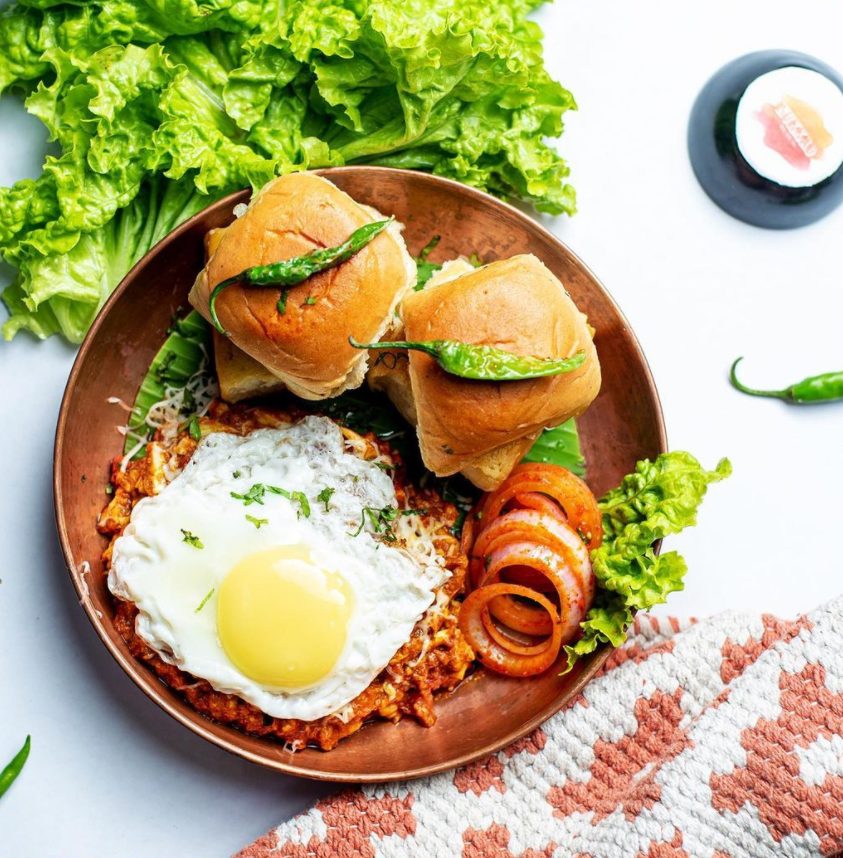 Instagram – Nukkad Cafe – Famous Cafe In Delhi
You can enjoy delicious meals, great music, open seating and hookahs at this amazing place. It is one of the best late-night cafes in Delhi and you just cannot miss this one. It is open till 1 AM and has the cutest seating ever.
Where: Saket
Yellow Brick Road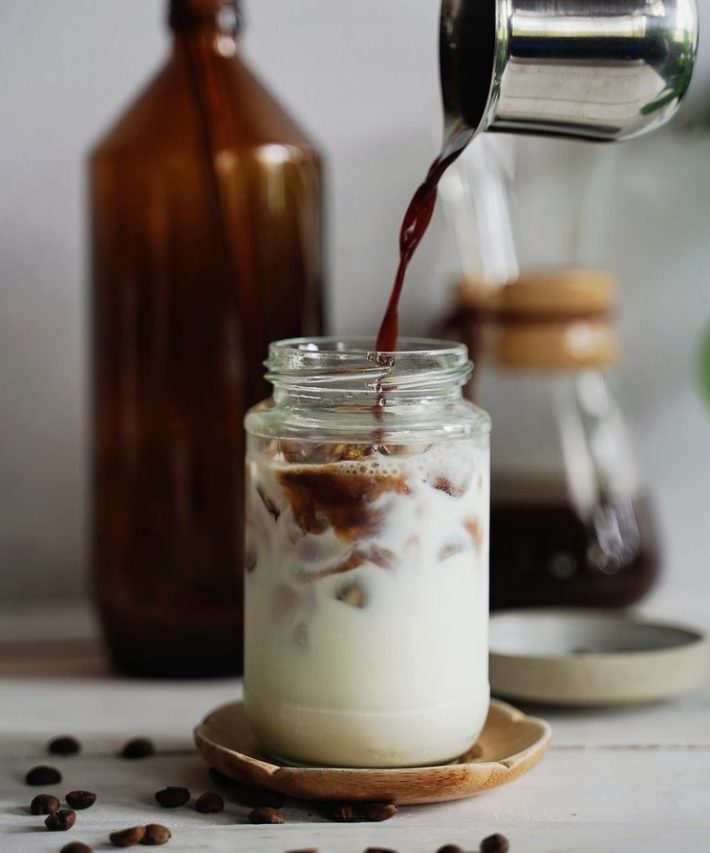 If you are in the mood to enjoy a good hot cup of coffee late in the night, then you have to try this posh cafe. It serves the most delicious coffees that will instantly make you feel refreshed and the best part is that it is open all night.
Where: Khan Market
Mocha Art House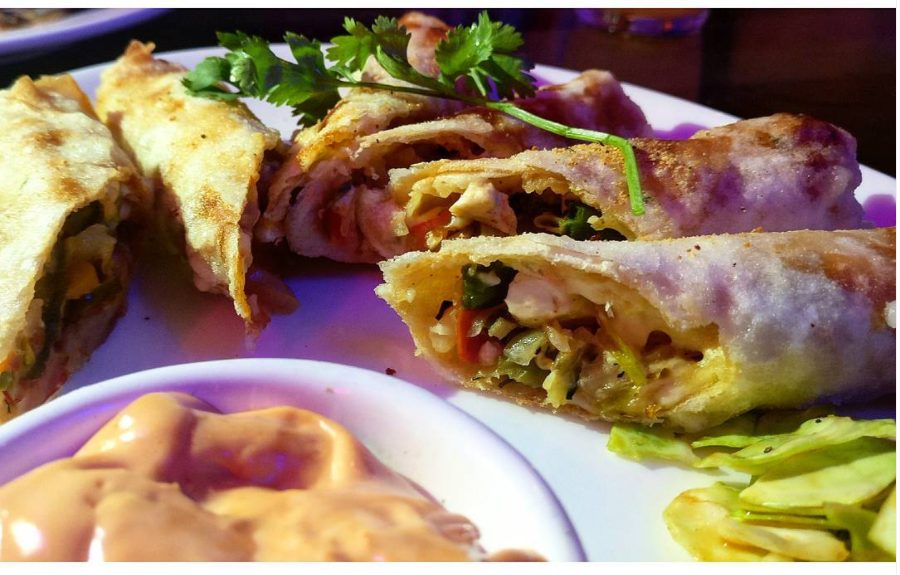 It is an artistic place that serves amazing snacks and coffee. You can chill here with your friends till 1 AM and enjoy some good Sufi music.
Where: Vasant Kunj
Best Rooftop Cafes In Delhi
If you love to enjoy your food under clear sky and great city views, then you have to check out these best rooftop cafes in Delhi that are more beautiful than any other place in the city.
Hauz Khas Social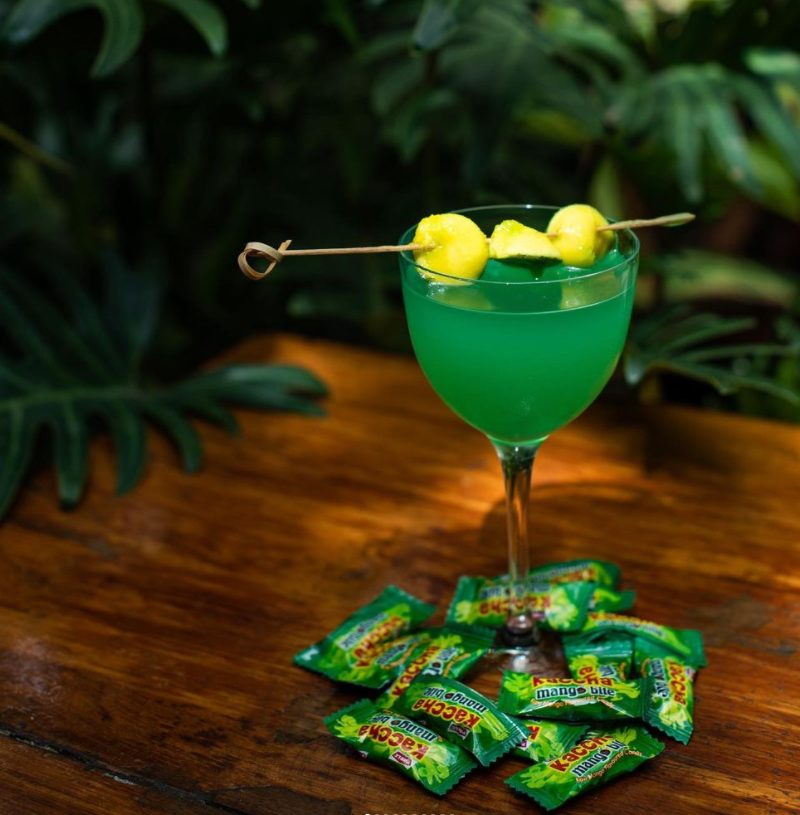 The rooftop seating of Hauz Khas Social has a special menu which is different from the regular one. It is delicious and the ambience is simply perfect. You can enjoy sitting on beds or kathiya with your squad under the starry sky.
Where: Hauz Khas
Dramz Delhi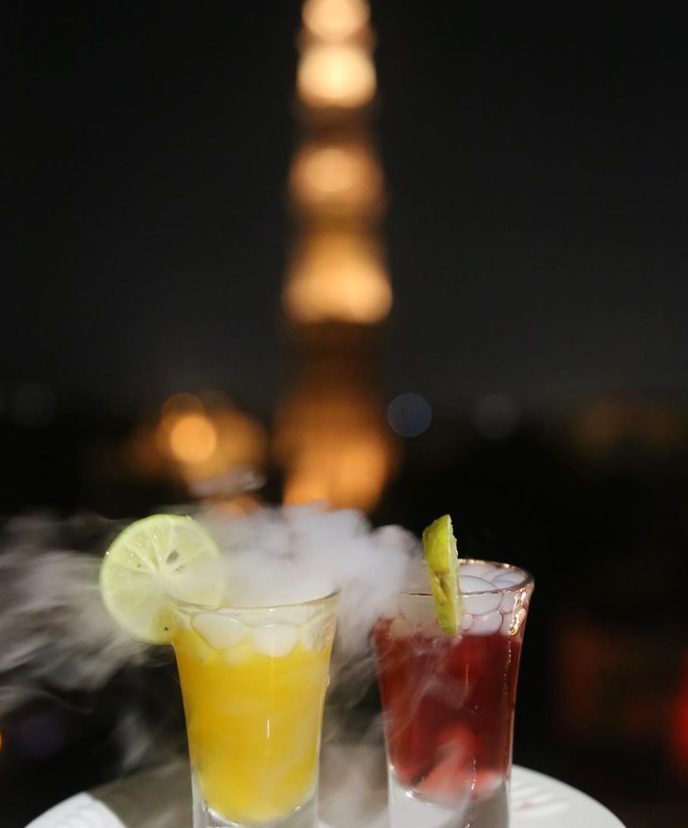 This new cafe is one of the most famous cafes in Delhi right now. The open seating on the roof gives a clear view of Qutub Minar and you seriously cannot miss this one.
Where: Mehrauli
Imperfecto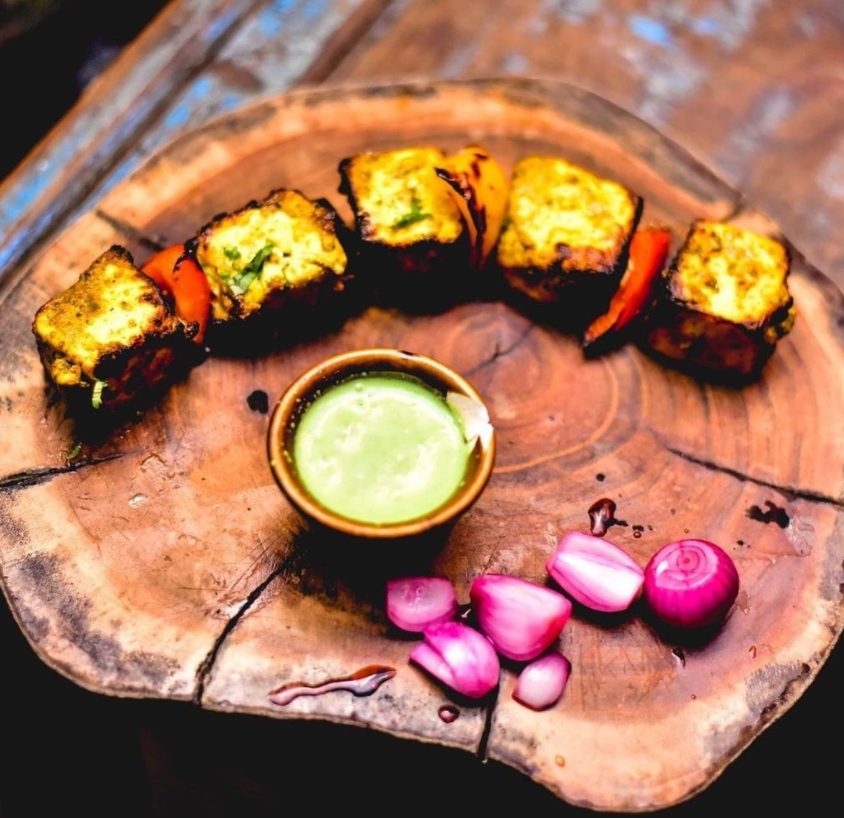 It is quite a romantic place that you must visit with your partner. You can enjoy the rooftop seating and the delicious food at this cafe.
Where: Hauz Khas
More Cafes To Check Out STAT!
Cafes For Next Date Perfect ambience, good food, positive vibes and a man you can have a conversation with- what else do you need for a good date? If these are the things you are looking for, then here are some cafes you need to check out STAT for your next date.
Mumbai Cafes For Valentines If you are wondering where to go to celebrate Valentine's Day with your bae in Mumbai or Delhi, then stop looking! We have curated a list of cafes that you can visit with your partner.
Cafes For Vegans Unless you're cooking for yourself, there aren't many vegan options you could find in restaurants, and fewer still could be classified as 'mouthwatering'. But, don't worry as here's a list of cafes in Delhi that serve great vegan food.
Cafe In Delhi With Live Music Here are a few places in Delhi that give you the best of both worlds. They play amazing live music, have good food and the ambience will get you talking!    
Pet Cafes In Delhi Hate it when cafes do not allow your pets inside? Here are seven such cafes in Delhi, Mumbai, Pune, Bengaluru and Kolkata you need to visit for the 'Purrfect' weekend!
Don't forget to bookmark this list of the best cafes in Delhi!
Featured Image: Instagram