Social media is all about the drama! And while pictures are the real attraction, an attitude bio for Instagram is just what you need to grab more eyeballs. If you're struggling to find the words, we've got you covered with some amazing Instagram VIP bios that'll add magic to your 'Gram and leave everyone impressed!
Whether you're looking for an Instagram VIP bio or a relationship bio for Instagram, we have it for you. Unveiling in 3…2…1!
Attitude Captions For Instagram For Girls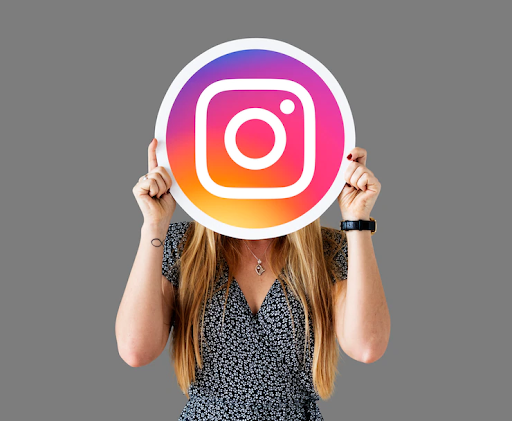 After you've clicked a picture that screams attitude, you'd want to complement it with a matching caption. And if you're looking for not-so-typical options, these Instagram captions for girls' attitude will have you sorted.
It always seems impossible until it's done.
Only great minds can afford a simple style.
I know I am awesome, so I don't care about your opinion.
A positive attitude is definitely one of the keys to success.
I find strength in pain.
I found your nose. It was all up in my business again. Please keep that thing on a shorter leash.
The greatest pleasure in life is doing what people say you cannot do
Attitude is everything, so pick a good one!
I am multi-talented, I can talk and piss you off at the same time.
A positive attitude turns I can't & I won't into I have & I WILL!
Attitude Captions For Instagram For Girls With Emoji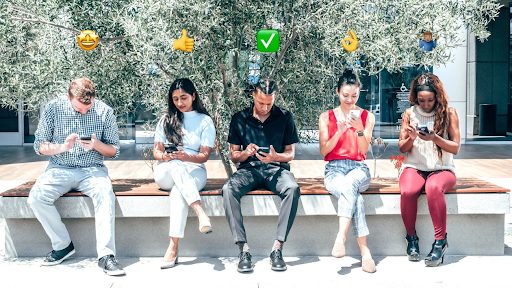 Sometimes an attitude caption for Instagram with emoji is the best way to go. Here are some killer attitude captions for Instagram for girls with emoji that you need to bookmark STAT!
My #Attitude😎 Is Like a Mirror. It #Reflects What Is in Front of It.
Sometimes It Is Clever to Be Alone💝 Than to Be With a #Wrong_Person.
Prove Them Wrong. To Be #Normal😎 Is So Boring.
I'm Born to Express beautifully 😄, Not to Impress😜.
You're right. ✅   I'm NOT Perfect 💯✨But I'm Unique! 😎
Attitude Captions For Instagram For Boys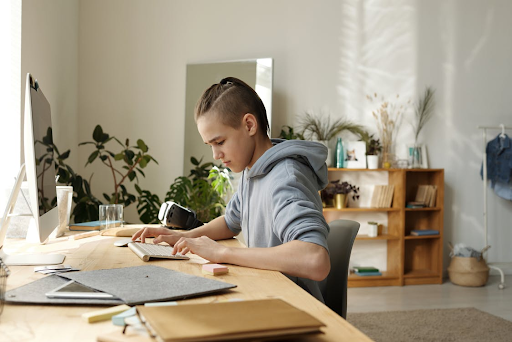 If you're a boy who sweats finding the right words for his pictures, we've got your back! Just copy and paste these attitude captions for Instagram for boys.
A stumble may prevent a fall.
And keep in mind that I don't mind losing my mind.
Bitch, I'm the bomb, like tick tick.
Dangerous but fun.
For success, Attitude is equally as important as Ability.
I play life like a PRO!
Hating me doesn't make you pretty.
I always laugh when people try to hurt my feelings. As if I have any.
I don't compete for a spot, I am the spot.
I don't take shit personally from a person who doesn't know me personally.
Attitude Captions For Instagram For Boys With Emoji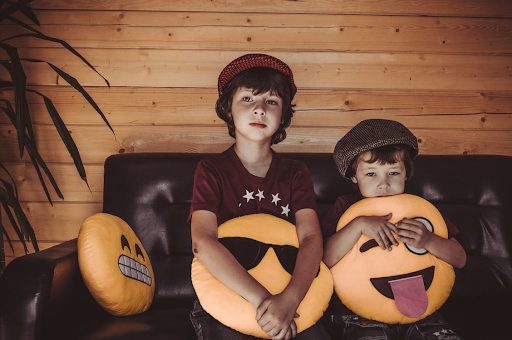 Boys! We don't call it attitude but your swag that deserves to be shown to the world. Our list of attitude captions for Instagram for boys with emoji will help you get posting like a pro!
😁 Don't you worry 😬 about me, I'll always 😇 be on top 💯
❤️ I love the sound 🤫of people shut up their mouths.🤐
🌞 Sun is alone too, 🤟 but still shines. 🤩
😬 I started with nothing, Now I stop for nothing 😜
😇 I know what I can do, 😎 so I never doubt myself. 😜
Best Attitude Bio For Instagram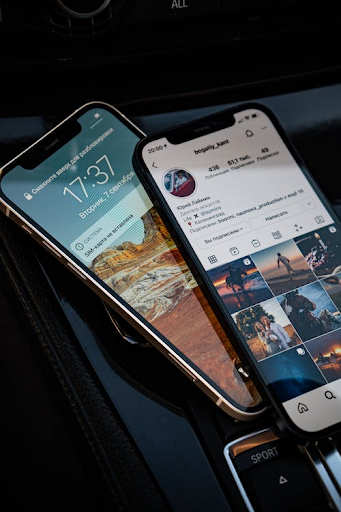 If you're looking for the best attitude bios for Instagram, then look no further. We've put our imaginative brains to work and pulled the best Instagram bio quotes for you!
1. Queen Of Own World 🌃
2. ❣️Wish Me On 22 April 🎉
3. 🍫Chocolates Lover 🍫
4. 💃Dance Løvèr 💕
5. 😏Not Call Me Cute 🙅
6. 😋Crazy Girl😍
7. 👉Keep Your Attitude In Your Pocket👛
8. Welcome To My Profile♥️
9. 👑King Of My Queen👑
10. 🔥Crazy 🔥Evil👻
11. 😎Royal Attitude😎
12. ♥️Enfield Lover🏍️
13. 😘Single But Not Available😝
14. Wish Me On 🎂25 November🎉
15. I Am Who I Am And I Won't Change For Anyone. 😎
16. My Attitude Based On How You Treat Me 🥰
17. Simplicity Is The Key To Happiness. 🥰
18. I'm Not Special 👉 Im Just Limited Edition
19. My Choices Are Like Fingerprints, They Make Me Unique. 💓
20. Being Style Is My Attitude😎
21. Life Is Super Cool Without Any Rule. 🤘
22. Be yourself; everyone else is already taken.
23. Don't just go with the flow. Be the flow and deal with it.
24. Remember, Quotes don't work, unless you do.
25. I am born to express, not to impress.
Instagram VIP Bios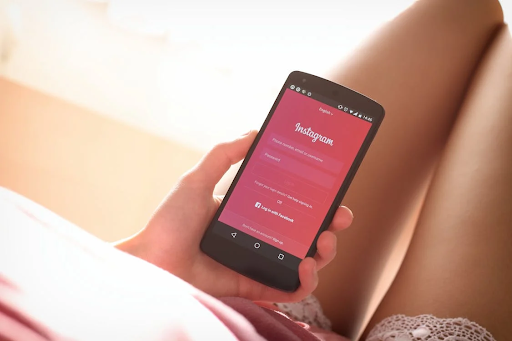 If you're strapped for time, why not look into our curated list of Instagram VIP bios?! We've stocked some ah-mazing Instagram VIP bios that'll go perfectly with your personality.
1. █║▌█║▌║█║║█ ©V.I.P Account🔘
2. 👑 King Of 20 June👑
3. ❣️Love 💓 Mom & Dad😘
4. 🎶Music Addict🎶
5. 📸 Photography Lover📸
6. 👔 Unique Personality 🕶️
7. 😎Attitude Depends On U 😎
8. █║▌│█│║▌║││█💠V.I.P 💯
9. ⚫Official Account🔥
10. ⚫Royal Entry 👉9 Sep
11. ⚫😉Ziddi Ladka😎
12. ⚫Apna Time Always⏰
13. ⚫Persnality Lover👔
14. ⚫From Delhi 🏠
15. ♥️V.I.P Account ♥️
16. 😎Attitude Wale 📈
17. 💓Music Addict🎧
18. 📸Photography😎
19. 😃Pura Battamiz😜
20. 😚Ziddi Boy🙃
21. 👸Hasi To Fasi😃
22. 🎂Wish Me On 3 SEP 🎂
23. I am who I am, I am what I am, I do what I do and I ain't never gonna do it any different. I don't care who likes it and who doesn't.
24. █║▌│█│█║💯 VIP Profile ♐
♥️♥️No Biography 💢💢
😇👉because I born to 😎
☝️change my biography💙
25. ►─═❣️ VIP Account ❣️═─◄█▓
⚫Ghost Rider😈
⚫Photography📷
⚫Music Lover🎶
⚫Holic ♥️🏏🥎⛳
⚫Mom Dad My❣️
⚫Big Dreamer💵
⚫Wish Me On 21 June😇
26. ★💗★》Pagli Girl 💘Name💘
★💗★》Attitude Queen🔥
★💗★》DRameBaz😜
★💗★》Selfie Queen
★💗★》Killer Smile For Boys😉
27. V.I.P Account © █║▌│█│║▌║▌
👤 I am not ♥ Heartless.
🚶 I just learned to use my Heart ♥ LESS
🎂 😘 ωเรɦ ɱε 25/8 😘
🚴 Interested in fitness
Instagram VIP Bio For Girls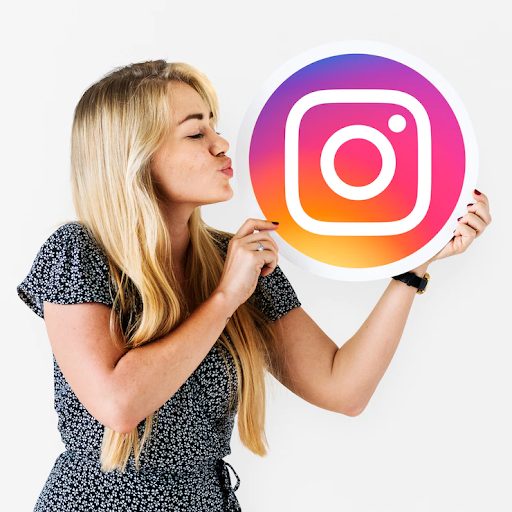 As important pictures are, Instagram VIP bio for girls makes a lot of difference when it comes to gaining new followers. Here's a list of Instagram attitude bio for girls that'll fetch in more fam for you!
One good girl is worth a thousand bitches.
I love to have fun so I don't obey all the rules.
I'm not hot, it's called cuteness overloaded.
Single, focused, blessed. Living life.
I am a Girl, I am smart, I am strong, I can do anything.
Glamour is about feeling good in your own skin.
I'm just a girl who enjoys minding her business…Literally!
Stop running and start living.
I'm cool, but global warming made me HOT.
Flowing with life like a river.
Instagram VIP Bio For Boys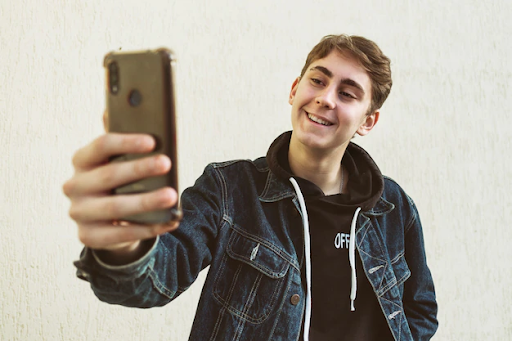 Here we have a list of curated Instagram VIP bio for boys that leave you 'Gram fam impressed!
Don't show me your attitude as you can't handle me. I'm a born VIP!
I Don't Need To Explain Myself Because I Know I'm Right. This is how VIPs behave!
I Am Not Special I Am A Limited Edition.
Sorry VIP Bio You Can't See. 😎
I Don't Need Your Approval To Be Me. I'm my own VIP!
I am what is mine. Personality is the original personal property. I'm a VIP myself!
Dream without fear, love without limits! That's how I am. I am a VIP!
My bio is 98% loaded. That's how VIPs function!
You will lead a VIP life when you're laughing. 
Winning Isn't Everything But Wanting To Win Is A Real VIP!
Instagram VIP Bio Stylish Font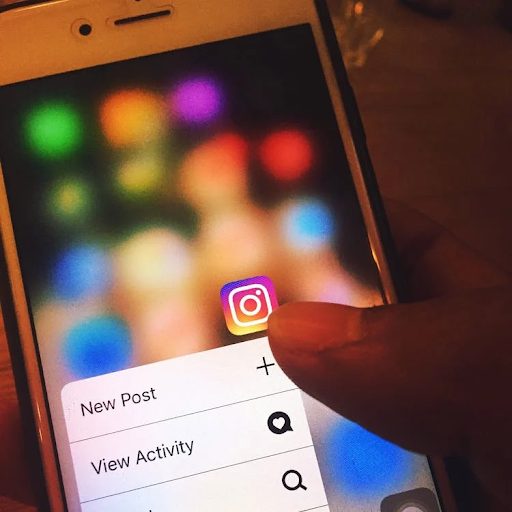 Looking for some Instagram VIP bio stylish font? Don't stress out! We've got you sorted with the most amazing ones that'll come in handy for you!
"I dO nOt eXist tO imPrEss tHe wOrld. I eXist tO liVe mY liFe in a wAy thAt will maKe me HAPPY.
Take a risk, Take a chance, Make a Change
K€€p your attitude in your pocket & let Me SLay!
MY #pErsOnAlitY iS wHo I aM & My attitUde dePenDs on Who yOu Are!
I dOn'T hAVe tImE tO HAte PEopLE BcZ. . I'm BuSY IN LOviNg pEoPlE wHo LOve ME!
Relationship Bio For Instagram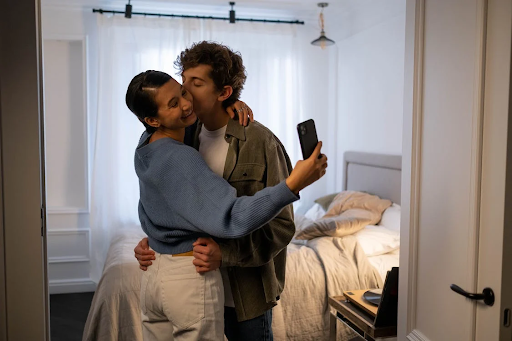 Did you and boo make it insta-official? Well, you'll need a perf relationship bio for Instagram for all your mushy pictures. Here you go!
I love you easy to write hard to say.
True love stories never have endings.
Every time i see you I fall in love all over again.
If I know what love is it is because of you.
Please let me be Crazy in your love.
Yes, I'm thinking about you right now.
My problem is heart and solution is you.
I love you more than there are stars in the sky and fish in the sea.
I love you like a love song.
I like when you smile but I love when I m the reason.
Instagram Bio In Hindi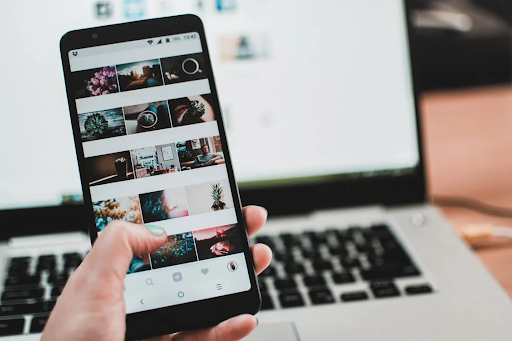 Looking for the best Instagram bios in Hindi? We've got you sorted with some stellar ones to get you all the attention like you always wanted!
Agar Meri style😎 se Logo ko jalan🔥hoti hai to👉usme mera koi kasoor nahi hai 😈
Mera style he mera swag hai!
#DNA Hamara Royal Hai💪Blood🩸 hamara Joshila hai🔥
#Har Kahani ki Ek queen Hoti hai👉Aur Har queen ki Ek Kahani😎
🔥Attitude Sirf Unhe Dikhati Hu😎 Jinhe Tamiz Samaj Nahi Aati😃
♥️Irade sab mere saaf hote hai 💪Is Liye Log Akshar Mere Khilaf Hote Hai😎
#Hume na sikhao 😎Pesh aane ka tarika Kyo Ki hum 👑King Hai Rules☣️ bhi hum khud banate hai✔️
Meri sacchai he mera guroor hai! 
Swagat hai apka meri duniya me!
Mein Apni favourite hoon!
Related Stories
Dating App Bio: Want your future boo to swipe right for you? We've got a list of 70+ dating app bios for you!
Hope we've helped you find Instagram VIP bios and captions that'll speak volumes about you!
Featured Image: Pexels.com