Fashion is even better when it is sustainable. The simplest way to do it? Share and reuse!
Anushka Sharma and Athiya Shetty are two Bollywood divas who always slay with their fashion choices. Since both of them are married to cricketers, they are often seen hanging out together. And now we're convinced that they share more than just vacations! In an old interview, Athiya Shetty once admitted that she found Anushka's sense of style the best among all the other actresses, and we think they might be sharing clothes! Don't believe us? Here's proof!
Balenciaga Babes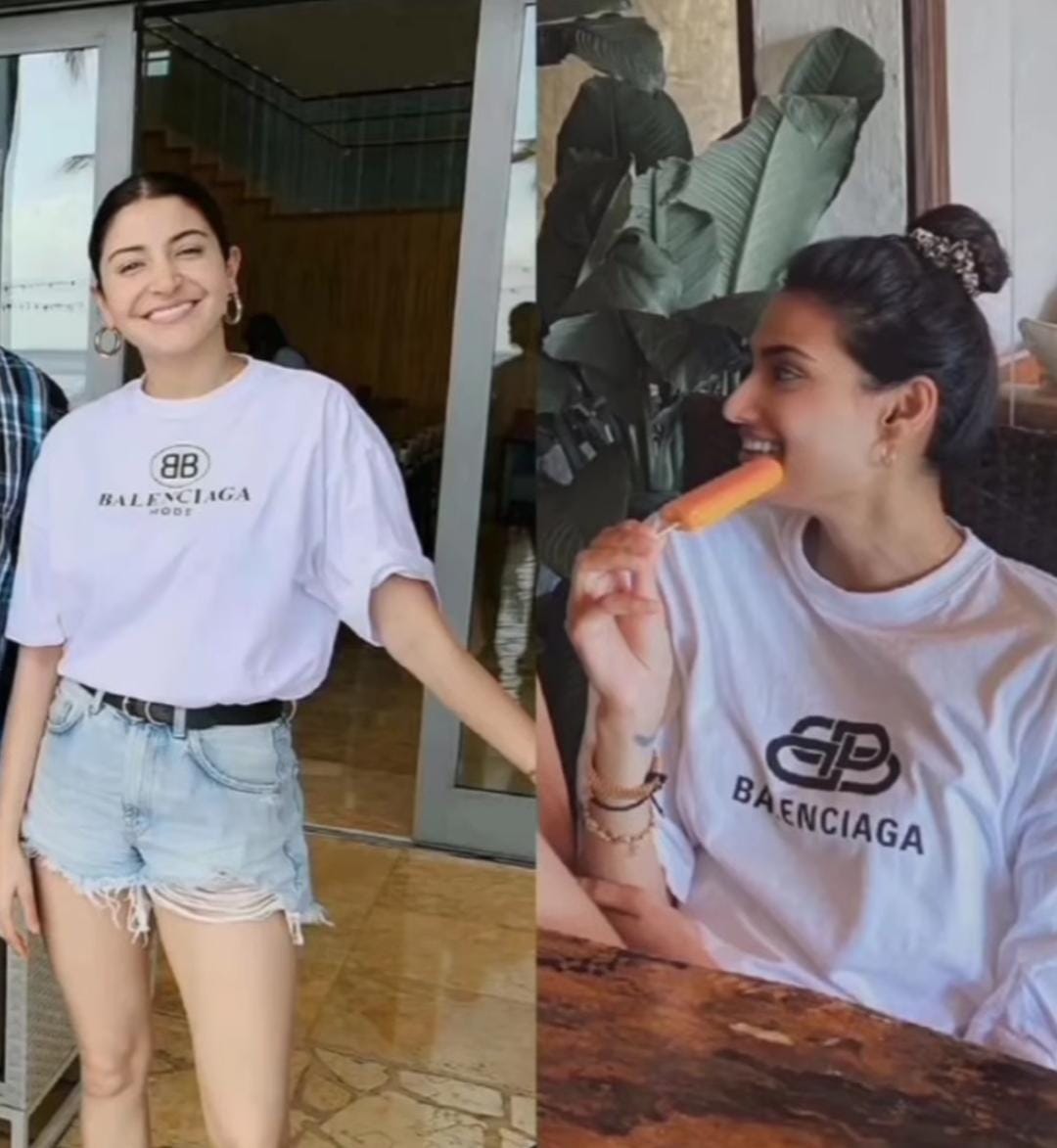 There's nothing too great or unique about a plain white oversized t-shit. Well, unless it is Balenciaga. Anushka and Athiya were both seen wearing the same casual white tee from the luxury brand. And guess what? Both of them paired it with denim shorts!
Layering Done Right!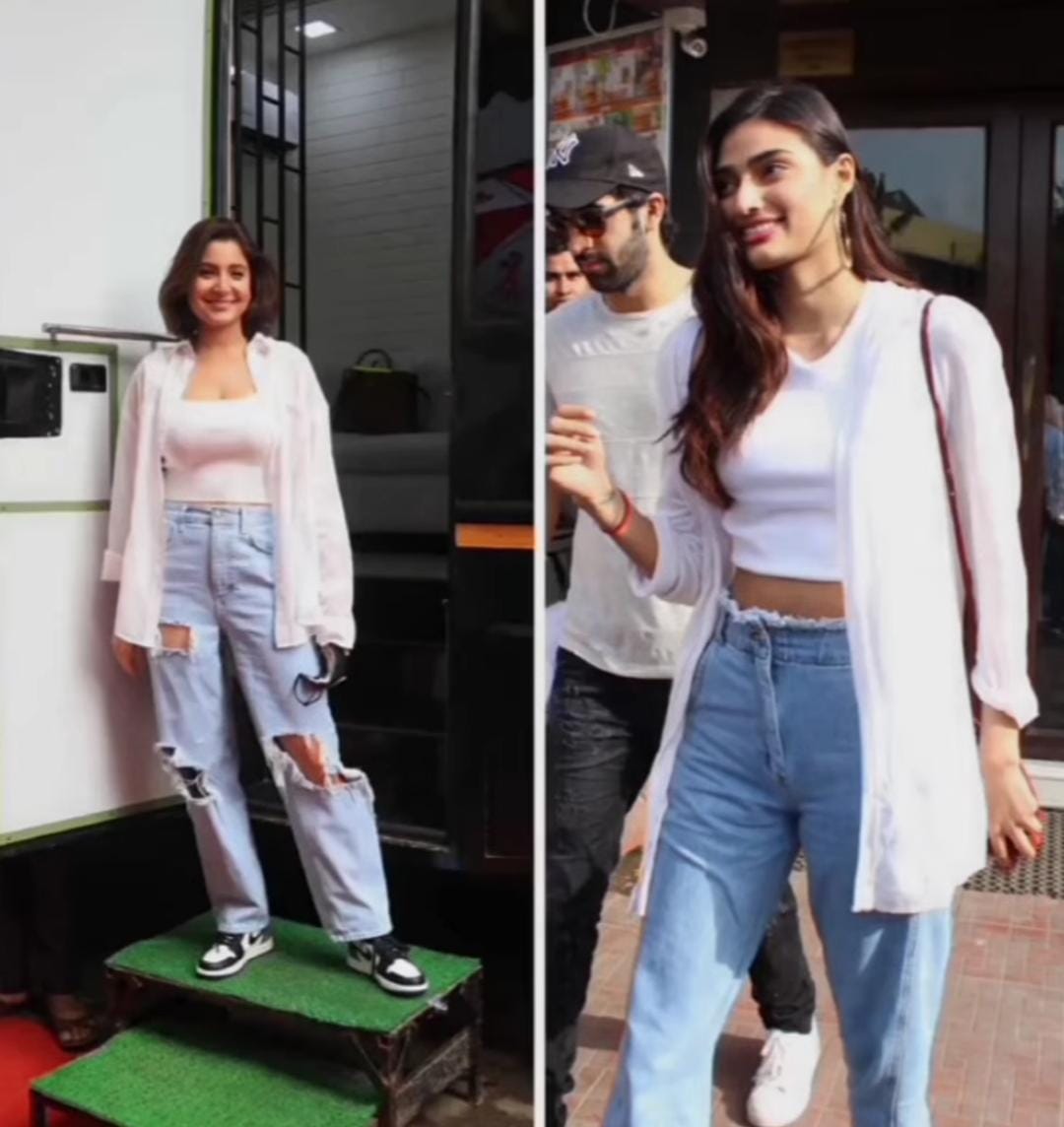 If we take a look at Anushka's style files, one thing is certain—the actress loves layering! She once spruced up her casual white tee and ripped blue denim look by styling it with an oversized white shirt. Not long after, we also spotted Athiya in a strikingly similar outfit. 
Denim, But Make It Cute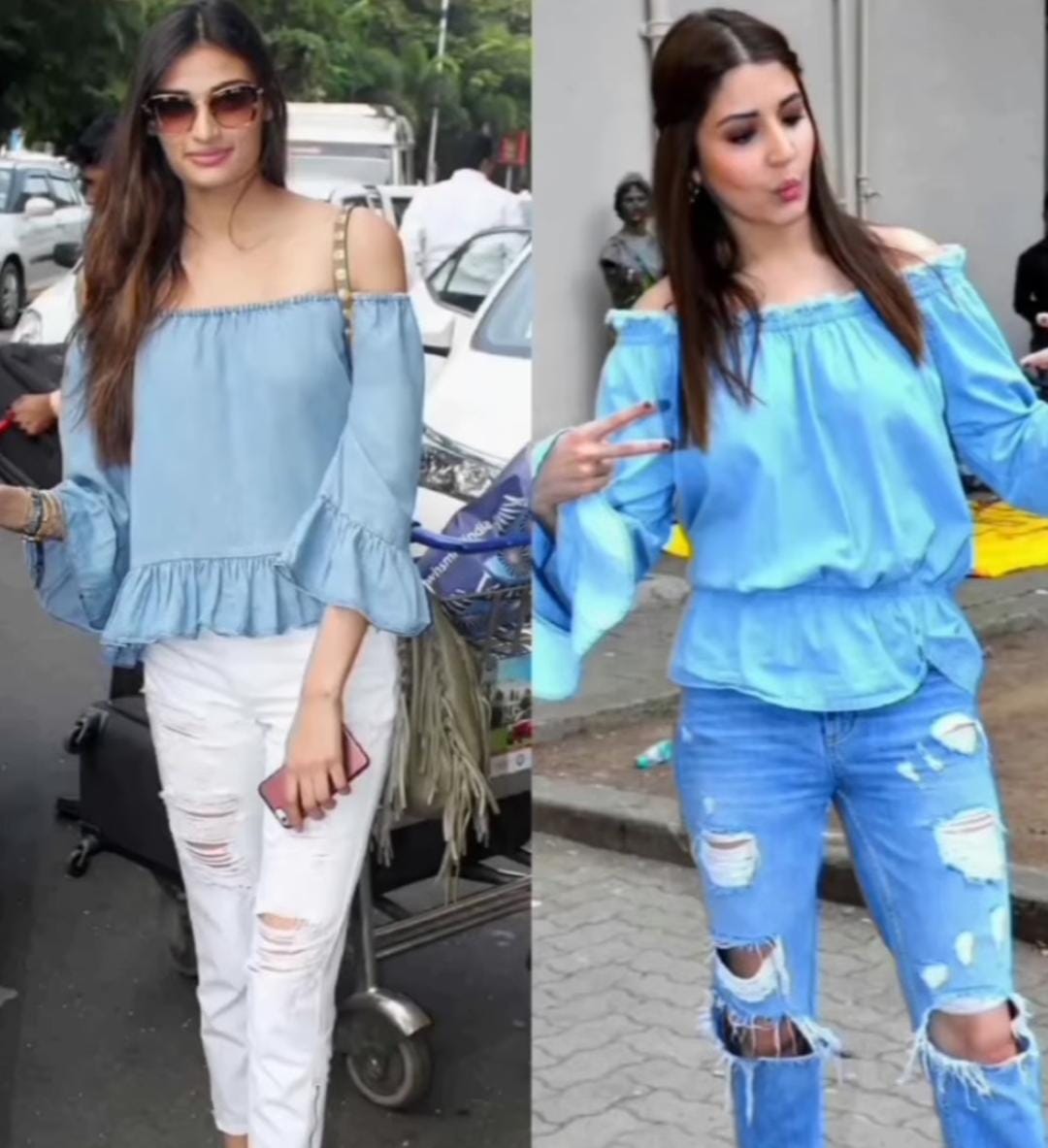 For a casual day out, Athiya wore an off-the-shoulder denim blouse with ruffles on the hem with ripped white jeans. Her soft, chic look reminded us of Anushka's denim-on-denim ensemble, in which she wore a similar top that was cinched at the waist. 
To Wrap Or Not To Wrap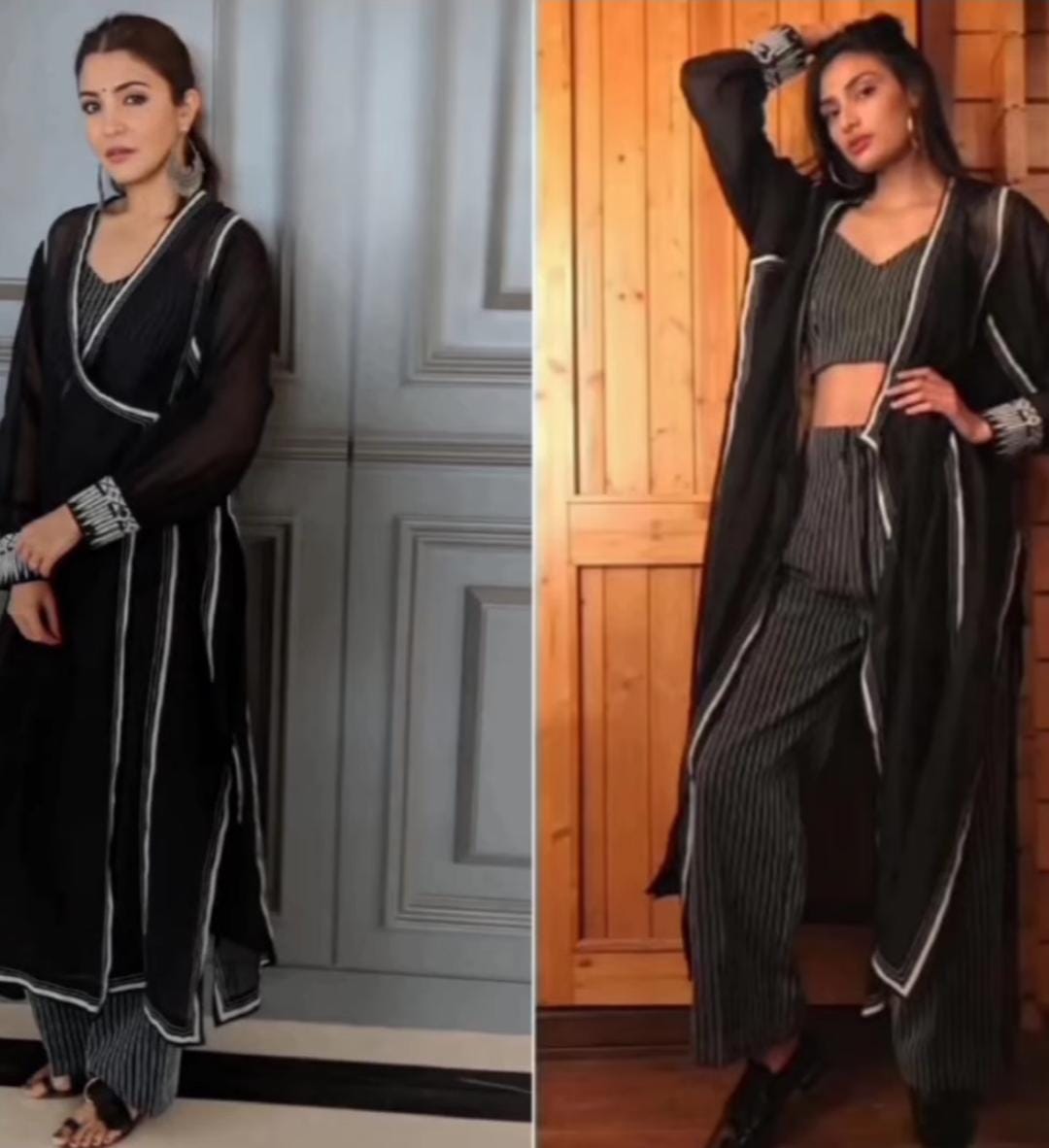 This is one of our fave looks that the two actresses have shared. Anushka wore a black wrap-around kurta over a striped crop top and trousers for an event. She did, however, knot the kurta while maintaining the traditional style with striking jhumkas. Athiya wore the same attire on another occasion. She gave it an Indo-western twist, though, by styling it differently and leaving the kurta untied. 
Stripes Don't Lie!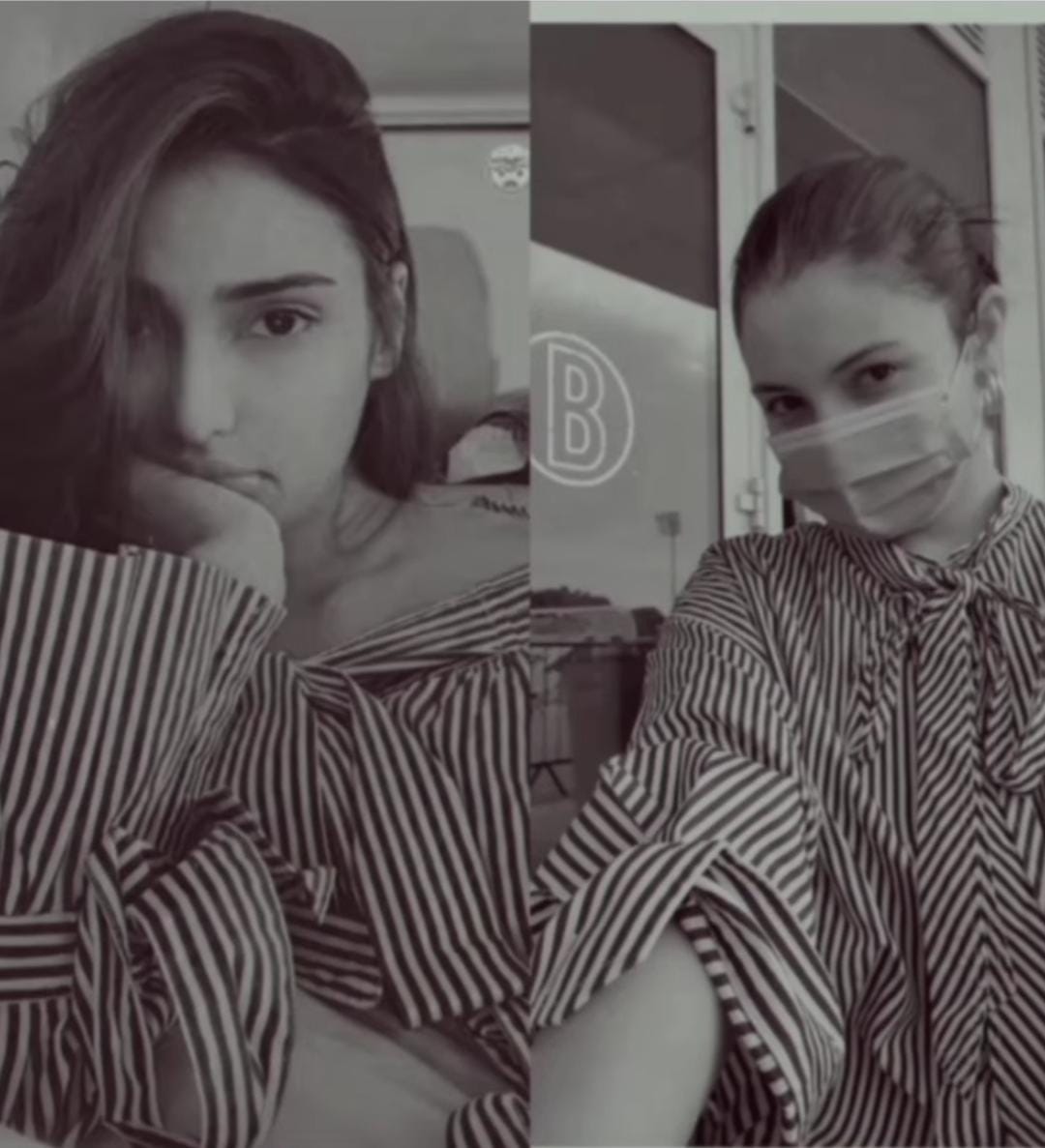 Not just the tee; Anushka and Athiya were seen wearing the same Balenciaga shirt as well! The oversized, striped shirt featured knot detailing on the neckline and dramatic bell sleeves. While Anushka dressed it down, Athiya dressed it up by taking the sleeves down and making it off-shoulder!
There have been far too many instances of Anushka Sharma and Athiya Shetty wearing identical outfits for it to be a coincidence. We're convinced that the actresses are sharing wardrobes with each other. What do you think? 
Feature Image: Instagram