Benefits Of Apple Cider Vinegar For Skin That'll Convince You To Give It A Try
Amid the pandemic, a lot of people switched to natural skincare and started using homemade remedies and natural ingredients. Apple cider vinegar is one such ingredient that has gained a lot of popularity of late. It has been touted not just for weight loss and health benefits but also for its numerous skin benefits. This fermented liquid is known to work wonders, especially for people with oily and acne-prone skin. Before you go ahead and try it, read on to find out all about apple cider vinegar benefits for skin, how to use apple cider vinegar on face, and more! 
Apple Cider Vinegar Benefits For Skin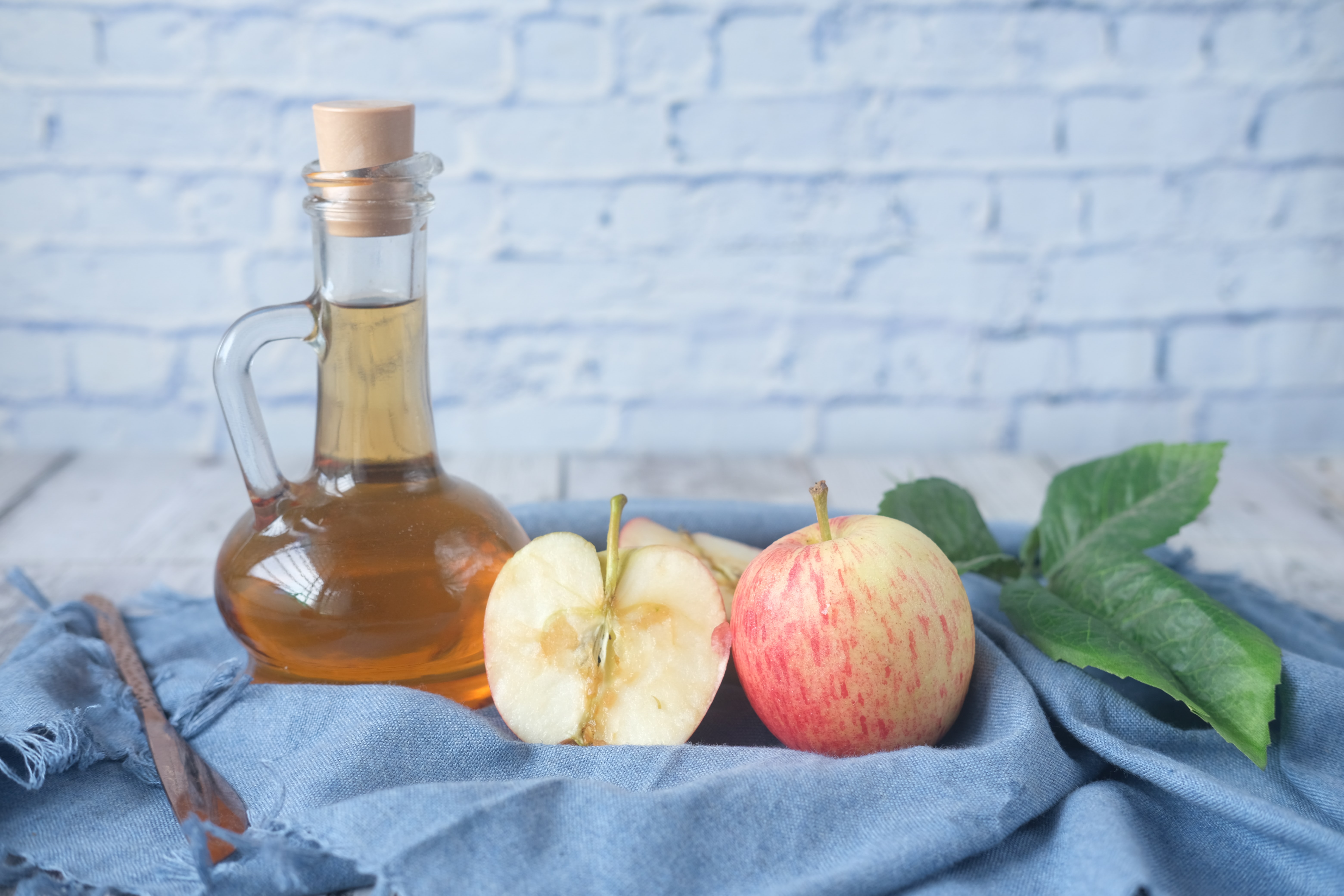 Apple cider vinegar is a vinegar that is derived from apples and is made by the process of fermentation. It is due to this fermentation process that a compound in the vinegar called acetic acid is produced, and it is known for its powerful antibacterial and antifungal properties. From preventing acne to healing sunburns- here are some apple cider vinegar benefits for skin that you should know about. 
Also Read: Skincare Routine For Dry Skin
Prevents Acne
Have you been struggling with stubborn acne or pimples? Then you might wanna give apple cider vinegar a try! As mentioned above, ACV has antibacterial and antifungal properties and can help prevent acne by keeping your skin free of oil, dust, and bacteria.
Balances Your Skin's pH Level
Apple cider vinegar is a mild acid, and can help restore the natural pH balance of your skin, thereby fighting external factors such as bacteria, pollution, while maintaining moisture of your skin. The right pH balance is crucial for healthy and glowing skin.  
Reduces Dark Spots
Apple cider vinegar contains acetic acid, which can help in lightening skin pigmentation. Besides, the malic acid present in ACV also works well for improving hyperpigmentation issues such as dark spots. Another apple cider vinegar benefit for skin is that it can also help clear blemishes.  
Exfoliates Skin
Using apple cider vinegar can exfoliate your skin, leaving it soft and supple. One of the acids that ACV contains is 'malic acid', which is a chemical exfoliator. If you have acne-prone skin, try using apple cider vinegar as it can also help unclog pores and reduce blackheads.
 Helps Fight Wrinkles
Using apple cider vinegar for skin may help to tighten the skin and fight external influences and harmful environmental elements. This can prevent and minimize fine lines and wrinkles from forming on the skin.   
How To Use Apple Cider Vinegar On Face
Before you use apple cider vinegar for skin, it is important to know that on its own, ACV is very strong and should not be applied directly. Instead, dilute it with water first, and then use it. It can be used as a facial wash, toner, or even as a spot treatment. Just make sure that before you use apple cider vinegar on your face, you do a patch test to check how your skin responds to it. Here are a few ways you can use apple cider vinegar to achieve healthy, glowing skin.
 Apple Cider Vinegar Face Wash
You can use apple cider vinegar as a face wash or cleanser after diluting it. As mentioned above, ACV can help prevent acne, and cleanse your face by removing oil, bacteria, and dust. To use it as a face wash, take ¼ cup of warm water and add 1 tablespoon of apple cider vinegar to it. Voila! Your face cleanser is ready. You can try using this to wash your face instead of soaps, and chemically-laden face wash.
Apple Cider Vinegar Skin Toner
Apple cider vinegar is an astringent and can work really well when applied as a toner. It can help minimize pores, remove excess oil from your skin, and also balance the pH levels of your skin. All you have to do is mix 1 part of apple cider vinegar with 2 parts of filtered water. If you have sensitive skin, you can further dilute this mixture. Apply it on your face using a cotton ball, after you have washed your face. Leave it on for a few minutes, and then rinse it off. You can also add a few drops of essential oils to this ACV toner to increase its nourishing properties.
Apple Cider Vinegar Products For Face & Acne
Due to the numerous apple cider vinegar benefits for skin, you'll find ACV is present in a lot of skincare and beauty products. Especially products that claim to fight acne. Below are some products you should check out!
Biotique Apple Cider Vinegar Anti-Imperfection Daily Solution
This ACV anti-imperfection daily solution can help you unclog pores, reduce dark spots and promote an even skin tone. After washing your face, just take a few drops of this solution and gently massage it on your face and neck. Do this before applying your moisturizer for fresh and clear skin.
Neemli Glycolic Acid & Apple Cider Vinegar Exfoliating Toner
This clarifying facial toner helps clear dirt and debris on your skin by exfoliating and removing dead cells off the surface of your skin! It can help clear out your pores, blackheads, thereby improving your overall skin appearance. 
Morpheme Remedies Organic Apple Cider Vinegar Face Wash
This budget-friendly apple cider vinegar face wash deeply penetrates into the skin, and cleanses it, giving your skin a bright, fresh look. It has a sulfate-free formula and contains no parabens or silicates. Apart from ACV, it also has the goodness of rose water, aloe vera, and shea butter to help soothe your skin. This face wash can also help restore proper pH levels of your skin and can prevent it from becoming too oily.
Good Vibes Apple Cider Vinegar Skin Toning Foaming Face Wash
This apple cider vinegar face wash can help you get rid of clogged pores, impurities, and age spots. It works to remove acne and blemishes, and can make your skin soft and supple.
Also Read
Skincare Routine for Combination Skin: The concept of combination skin is that you are oily in some places and dry in others. We're listing down the best skincare routine for combination skin.
Apple Cider Vinegar For Acne: Read on to find out how Apple Cider Vinegar works as a natural solution for acne and acne scars!
Lemon For Face: Did you know lemons are great for your skin? Check out the benefits of lemon, how to use lemon on face, and DIY lemon face mask recipes!
Flaxseeds For Skin: From moisturizing your skin to reducing pigmentation, flaxseeds can work wonders for your skin! Read on for more benefits of flaxseeds, and flaxseed face masks that you can make at home.
Benefits Of Tomato For Face And Skin: Did you know tomatoes can help with moisturizing your skin and preventing blackheads? Read some more surprising benefits of tomatoes here! 
Apple cider vinegar may be just what your skin needs! Fair warning though- the strong smell of ACV might be off-putting. Regardless, the benefits of apple cider vinegar for face are plenty, and can help you achieve healthy, glowing skin.
Featured Image: Freepik
© 2023 THE GOOD GLAMM GROUP